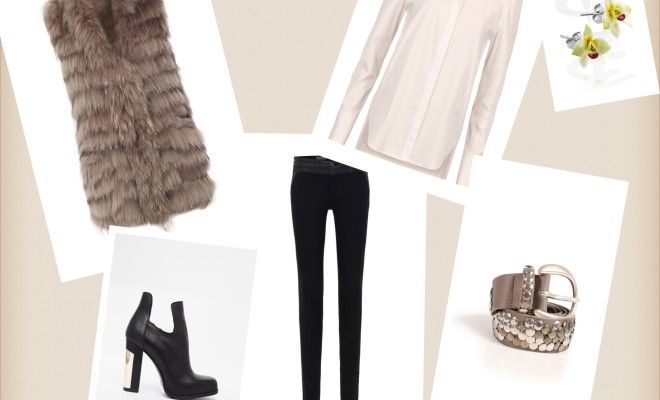 My first autumn outfit 2014
 | 
Even if it doesn't look like autumn right now in the North of Germany (because we have wonderful, warm and sunny weather) it is time to start choosing the right stuff for the colder days.
Especially when it get's cold and wet. What is really typical in Hamburg – cold, wet and windy.
Every year I bring all my summer clothes to my summer closet. Believe me, I need both. It is much easier in this way. I lose easily the overview.
So, than when the weather becomes difficult to describe… like in the morning cold and wet and during the day a little warmer, I have problems. What should I wear? To warm for Winter Jackets, to cold for Cardigans…
I looked through the Internet and I find my first Autumn Outfit. It has everything what I need (right now 😉 ).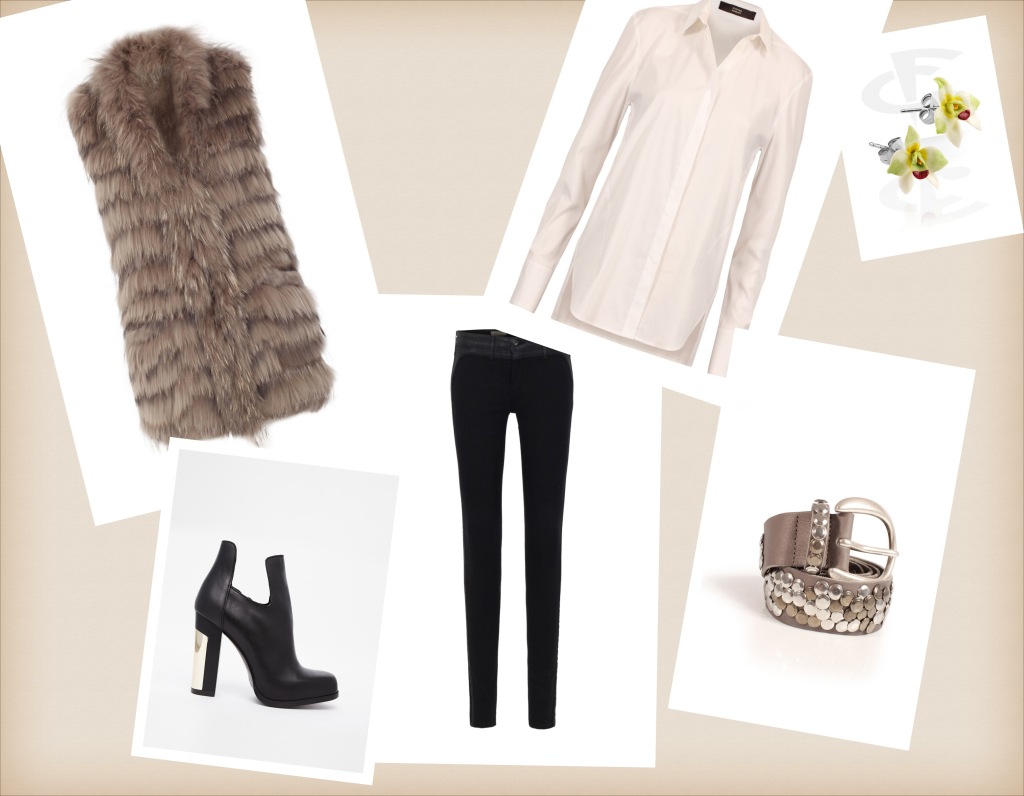 Vest Oakwood, Pants Adriano Goldschmied, Blouse Steffen Scharaut, Belt B.Belt from myclassico.com
Shoes Miista Leather Booties from asos.com
Earrings from crazy-factory.com
You can wear this even on business meetings. It looks clean and a little sophisticated. What do you think?
Find out more about autumn outfits and the three kinds of boots that could also be part of your wardrobe in my friends Blog:
http://www.qoolart.com/herbststiefel-2014-ein-boot-camp/