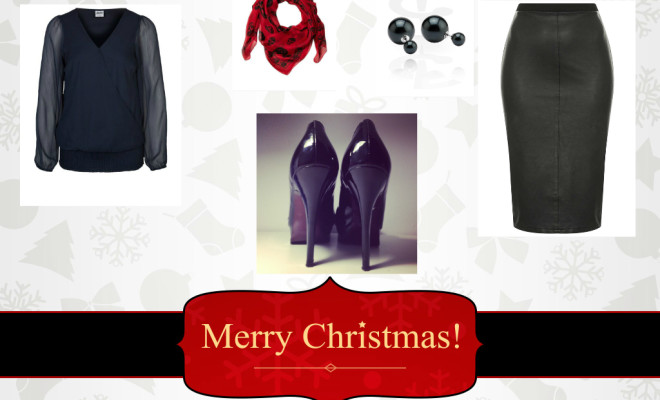 Outfit Post – Christmas Eve
 | 
My Christmas Eve Outfit
Every year I try to be a little festive with my choice of my outfit but not too much.
I will celebrate with my family and I will have to cook and move back and forth. But, I don't want to look like that. I prefer to look more dressed like I would be the guest.  😛
This year I decided to wear a Midi Skirt, a blouse and a scarf. Always High Heels, because this makes my Outfit complete. You probably don't believe it, but they are not uncomfortable. This are platform heels and you feel like walking on clouds. 🙂
I chose this skirt because even after eating a lot, the skirts covers my belly. 😉  I love blouses. They are comfortable and look always chic. Scarf, Earrings, Red Lipstick – and I am ready.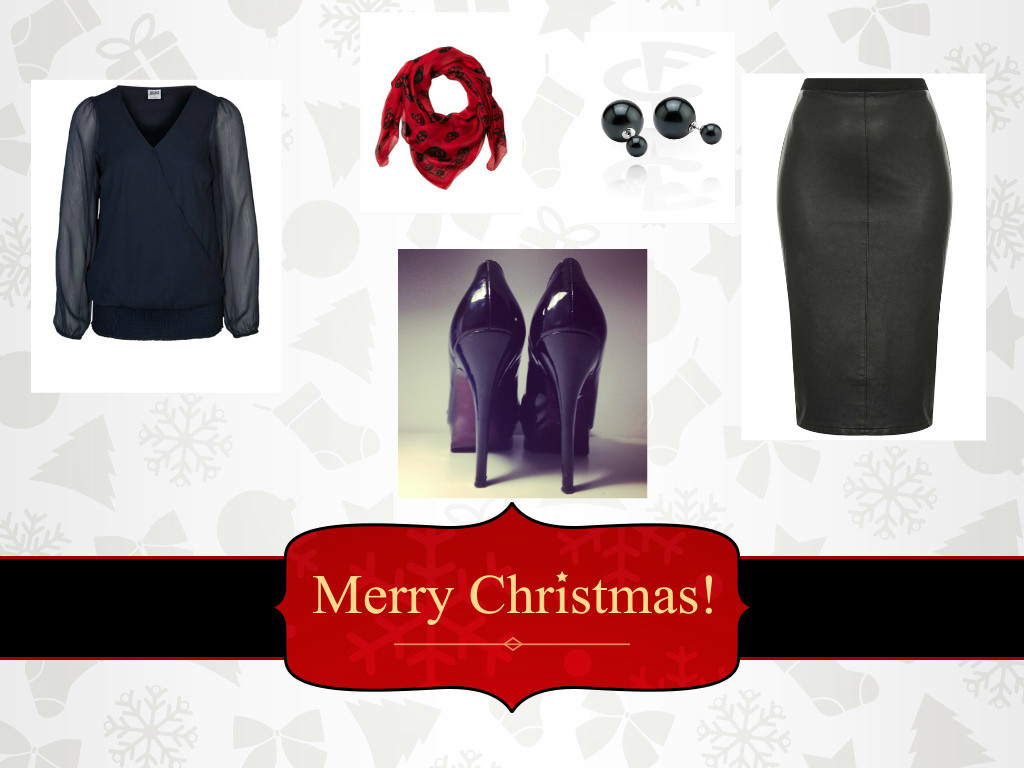 Skirt – Moto – Topshop.com – 50 Euro
Blouse: Vero Moda – mybestbrands.com 21,95 Euro
Shoes: Guess (don't remember the price – round about 150,- Euro)
Scarf: Alexander McQueen – mybestbrands.com 185 Euro
Earrings: crazy-factory.com 2,90 Euro