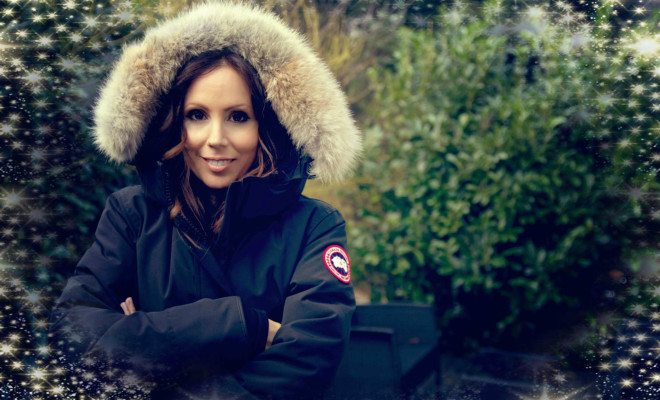 Weihnachtscountdown – Lieblingsteil "Canada Goose Jacke"
 | 
Please find the English Text below the German.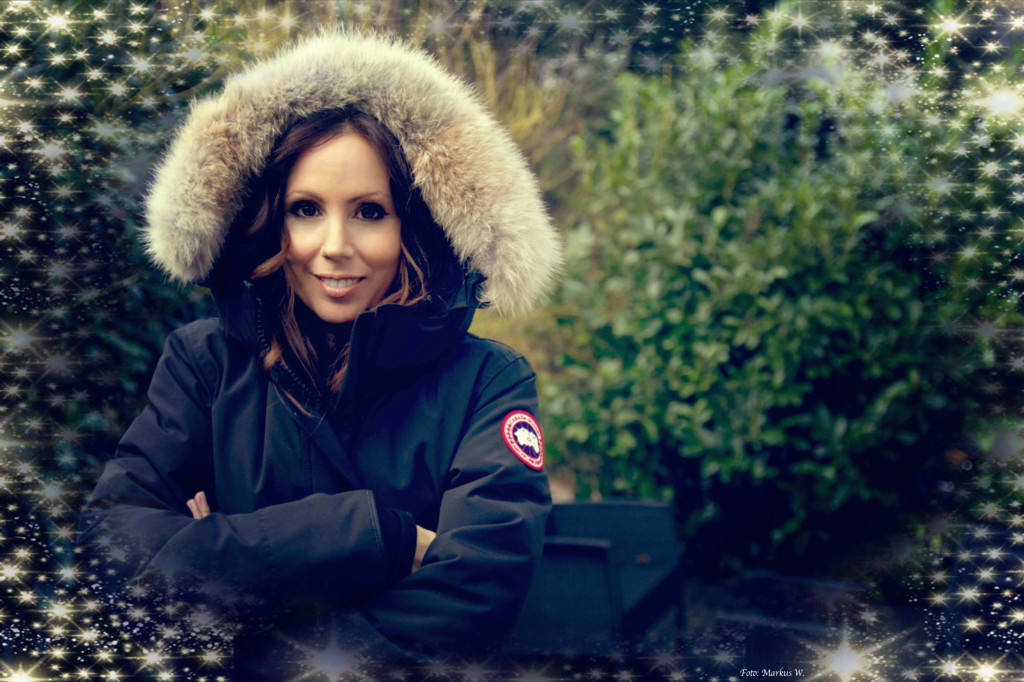 Ich friere IMMER! Wirklich IMMER. Es ist eine Qual. Aus diesem Grund brauche ich Jacken für den Winter, die mich warm halten. Und ich habe wirklich schon so einige Jacken und Marken getestet. Ich habe jetzt zwei Lieblingsjacken bzw. Mäntel und ganz viele, nette Übergangsjacken. 😉
Beim Kauf der Jacke erklärte mir die nette Verkäuferin, dass ich jetzt richtig schön wandern gehen könne ohne zu frieren. Eine Freundin, die mich begleitete, fiel dabei nahezu vom Stuhl. Ich und wandern? Ja klar…! Nicht wirklich. Ich hörte hinter mir noch immer das Gelächter, als die Verkäuferin mir weitere Vorzüge der Jacke erklärte. Ha, ha, sehr lustig.
Ok, wahrscheinlich werde ich diese Jacke etwas zweckentfremden, aber seien wir mal ehrlich. Da bin ich mit Sicherheit nicht die Einzige. Ich bezweifle, dass wirklich der Großteil der Menge mit dieser oder ähnlicher Jacke in die Arktis fahren. Ich sag nur soviel. Im schönen, grauen, stürmischen Hamburg, wo der Wind und die Kälte durch Mark und Bein gehen, kann die Jacke nicht dick und warm genug sein. So sieht es nämlich aus. Und jeder Mensch empfindet Kälte ja auch anders.
Ich könnte im Winter gut und gerne einen Winterschlaf halten und im Sommer wieder aufwachen. Aber was soll's – geht ja nun leider nicht.
Meiner Meinung nach sind die Vorzüge folgende: Sie ist warm, aber man schwitzt dadurch nicht. Die Kapuze ist großartig. Das Fell hält den Wind ab und man friert am Kopf nicht. Man kann zwar die Umgebung um sich herum vergessen – wie Autos, Fahrradfahrer, aber hey, egal. Hauptsache nicht frieren. Und… ich finde, sie sieht auch noch toll aus. 😉 Ich habe das Modell "Trillium" aus dem Arctic Program™ in Schwarz gewählt.
Es gab tatsächlich noch eine dickere Jacke. Expedition oder so. Aber sie stand mir irgendwie nicht. War dann doch zu kastenförmig und da ich nicht so groß und recht zierlich bin, wirkte ich auch noch total verloren darin.
Hier noch ein paar Fakten dazu:
Besatz: 100% Polyester

Pelz: Kojote

Zwischenschicht: 100% Polyamid

Futter: 100% Polyamid

Füllung: Entendaunen
Abnehmbare Kapuze mit Tunnelzug und abtrennbarer Pelzbesatz

Eingriff- und Druckknopftaschen, Innentasche

Zwei-Wege-Reißverschluss mit Druckknopfleiste

Innen liegender Taillentunnelzug

Komplett gefüttert

85% Polyester, 15% Baumwolle

Besatz: 100% Polyester

tailliert
Preis: ca. 700,- Euro
——————————————————————–
English:
I really don't like the Winter. I am cold – always and everywhere. 
I hate that feeling when I go outside the door and the coldness comes right through your clothes directly into your bones. I would turn around and stay in my warm house. But, that is not possible. Sometimes maybe but most of the time I have to go to work and do other very important things.
Imagine you could sleep till spring. How wonderful would that be for me. But as it will not happen (ever) I had to look for alternatives. So I found a little one at least.
I bought the last years more Jackets you could think of. I found two really good ones. One is my Woolrich and the other one is this Canada Goose Down.
I bought this Jacket in a shop where the shop assistent told me, I could go hiking and stroll for hours. Everybody who knows me will laugh right now. Okay, I am not that kind of "hiking" type. I admire people who are willing to do that in their free time but this is not me. I really like to stroll but more shopping strolls. One shop in and out, and in and out. Not really strolling in the nature for hours just to walk around. 
Whatever, here in Hamburg (Germany) you always have wind. Very cold wind during the winter. Sometimes also snow. A few years ago we had almost for three month Snow. OMG I am trying to justify myself. No, no don't worry. I will not do that. 
Some of my key points why I love this Jacket are:
It is warm but you will never sweat in it. The hood with the fur is so cozy and the wind stays out. Sometimes you have to be careful because with the hood on, you will not focus on cars and people anymore. You can alsmost switch off everything (alsmost). 😉 And I really like how the jacket fits me. 
Price: 700,- Euros (round about) 
Removable 2-way adjustable tunnel hood

with an adjustable bracing wire for superior protection in high-wind conditions, with removable coyote fur ruff and a hidden snap-secured collar

Heavy-duty, centre front YKK® 2-way locking zipper

Storm flap over centre front zipper secured with Canada Goose embossed snaps

Two fleece-lined high-handwarmer welt pockets

Two lower fleece-lined flap pockets secured with embossed snaps

One interior drop-in pocket with Velcro®

Waist drawcord provides great fit and added warmth

Recessed, heavy-duty, rib-knit cuffs to keep out the cold

Centre back length: 36" / 91.44cm

Interior shoulder straps allow wearer to carry over their shoulder