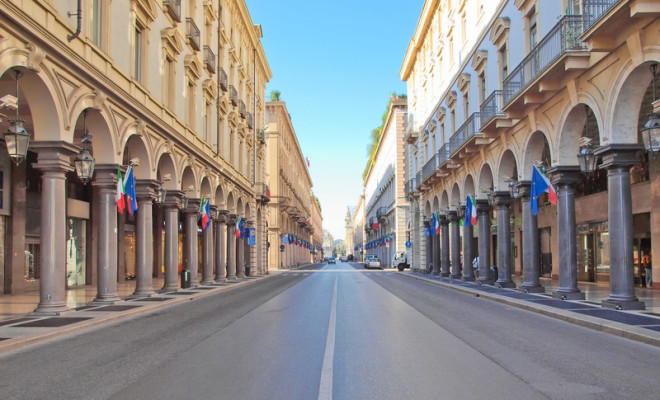 The Magic of Turin (Italy) and why you will fall in love
 | 
The Magic of Turin and why you will fall in love.
"Turin is a city which entices a writer towards vigor, linearity, style. It encourages logic, and through logic it opens the way towards madness." Italo Calvino
I have studied in (Torino) Turin many years ago and I absolutely love this city. It is much more than just FIAT. Many people think Turin is an industrial City and has only Fiat factories there, but it is not like that. Not at all. I will show you with this post why you are going to love Turin.
Turin (Torino) is definitely underestimated. Did you know that Turin was once the capital of Italy? Before Florence and Rome, Turin was for four years capital (around 1861). All the art and culture of that City you will find it in almost every corner of the Centre.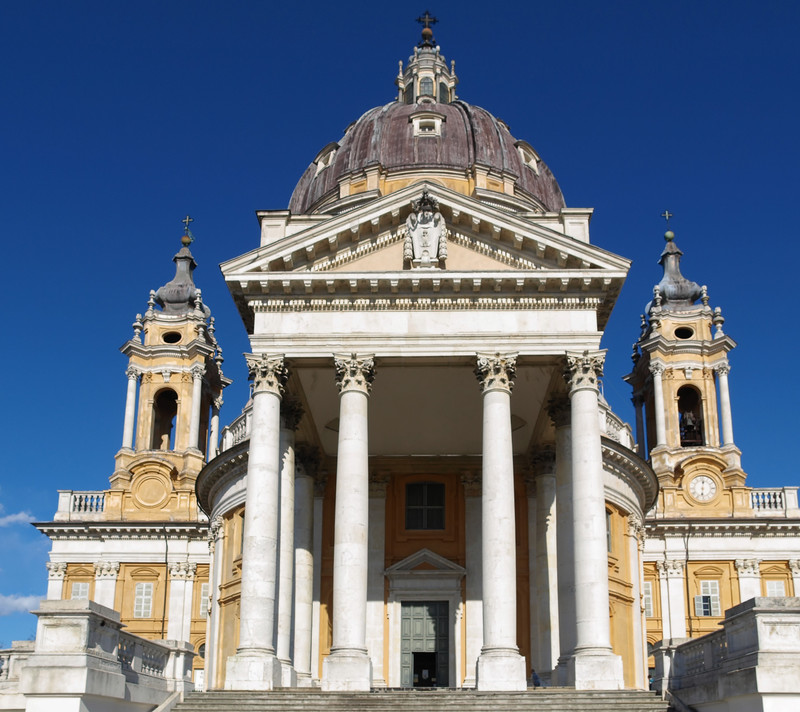 Friedrich Wilhelm Nietzsche was a German philosopher. He felt in love with Turin and wrote three of his most important works there.
It is beautiful, full of art, great shops, wonderful places to walk and relax, clean and magic. Yes you read it correct. (Drum roll) It is called Magic City Torino. Sure, you could think it is magic because it has all that beautiful stuff. But no. Torino is famous for that too – MAGIC.
Many people (even famous people) say, that Turin is the most enigmatic city in the hole world. According to occult experts, Turin is part of the black triangle together with London and San Francisco. But it is also part of the white triangle together with Lyon and Prague. But in all – black and white – Turin is part of it. You can even book tours.
There are so many legends, so much magic that I will write another post about that, soon. 😉
But there are so many reasons why you will absolutely and irrevocably fall in love with this city. I will list just a few of them:
Museo Egizio
Turin has the oldest (since 1824) and the only museum (together with Cairo) that has his exhibitions dedicated entirely the Egyptian Art and Culture. They come from all over the world to visit this place (more:http://www.museoegizio.it/index.jsp)
Mole Antonelliana
The symbol of Turin and the highest building (168m) of the city. The panoramic lift leads you to the top of that building and when you come back down you can visit the National Museum of Cinema (35.000 square feet, 3.200 m2).
And many many more great Art. You can find everything on the Turin Homepage (http://www.comune.torino.it/torinoplus/english/Portrait_nuovo/artecultura/index.shtml)
Food
Aperitivo
In Italy you have to have an Aperitivo. This kind of drink before dinner is born in Turin.
You have great food that comes along with the drink. In Turin that is almost a culture you can not leave out. You can have an Aperitivo at "Murazzi". Right at the river "Po" there are many small Bars with music (also at late night). Also very famous for that Aperitivo is "Bar Zucca". You will love their truffle sandwiches. Also very good and known are Gran Bar or Cafe San Carlo.
Chocolate
Caution – if you try this you can't stop!!! Gianduiotto o giandujotto is a small chocolate bar produced in Turin. A combination of cacao, sugar and 'Piedmont PGI' hazelnuts. Absolutely unique.
Truffles 
Turin is also known for the great food. You have all the Piemontese and Savoyard delicacies, among which – the white truffle. If you never tried it – you should! It is served with Risotto, Pasta, Gnocchi or even on Bread. Yummy.
Wine 
Just say a few names and you probably know what I mean: Barbera, Barbaresco, Nebbiolo, Moscato and many many more…
Coffee 
You will find everywhere in Italy good coffee. But you have to try the speciality from Turin – Bicerin. It is made with coffee, real chocolate and whipped cream..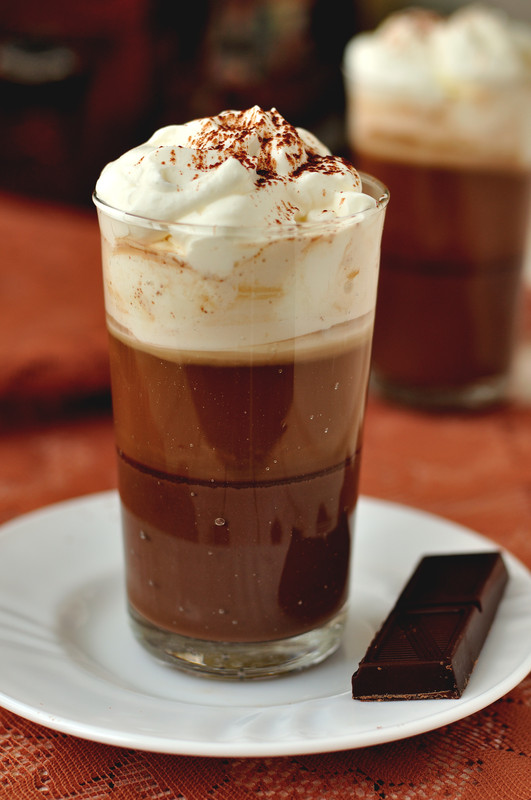 Treasures
Turin hosts some of the most historic pieces (worldwide). Just to tell you a few like Leonardo da Vinci's self-portrait or the Holy Grail, the chalice from which Jesus drank during the last supper.
Last but not least
SHOPPING
One of my favorites extracurricular activities. 😉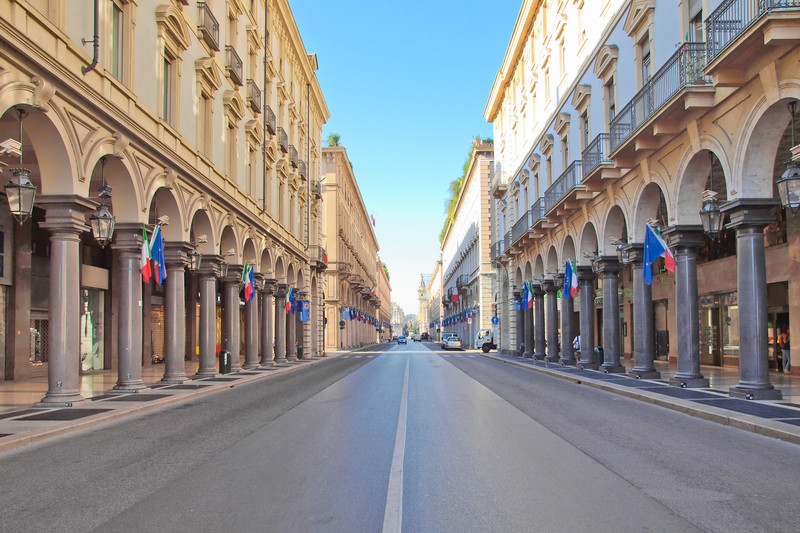 Portici reali – you have 18km (!) where you can walk under the "portici" even when it rains you will not get wet. There you find shop after shop like Dolce e Gabbana, Armani, Louis Vuitton, Fendi, Versace, Yves Saint Laurent, Ferragamo and many more.
Via Garibaldi – Europe's longest pedestrian shopping street. You can walk from Piazza Statuto to Piazza Garibaldi. No cars, no bikes. And on the left and right side – shops.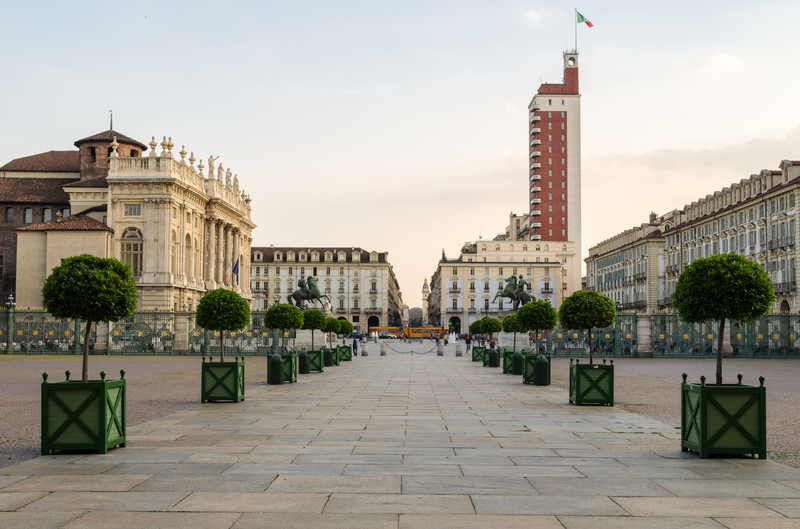 Now one absolutely most important tip 😉
Mercati – little markets where you can buy fresh food but also great clothes. You have them in every region.
Crocetta – between corso De Gasperi, corso Einaudi e corso Galileo Ferraris. Has even Designer Clothes from the fabric.
Here you can find a list of all the biggest "mercati".
http://mercatitorino.it
There is also an Outlet close to Turin:
http://www.mondovicino.it/en/
Did I bring you to love already Turin? Maybe you have to go and see it by yourself and then you tell me, what you think about it.