Read this in: German
Blogger Relations how to approach and work with bloggers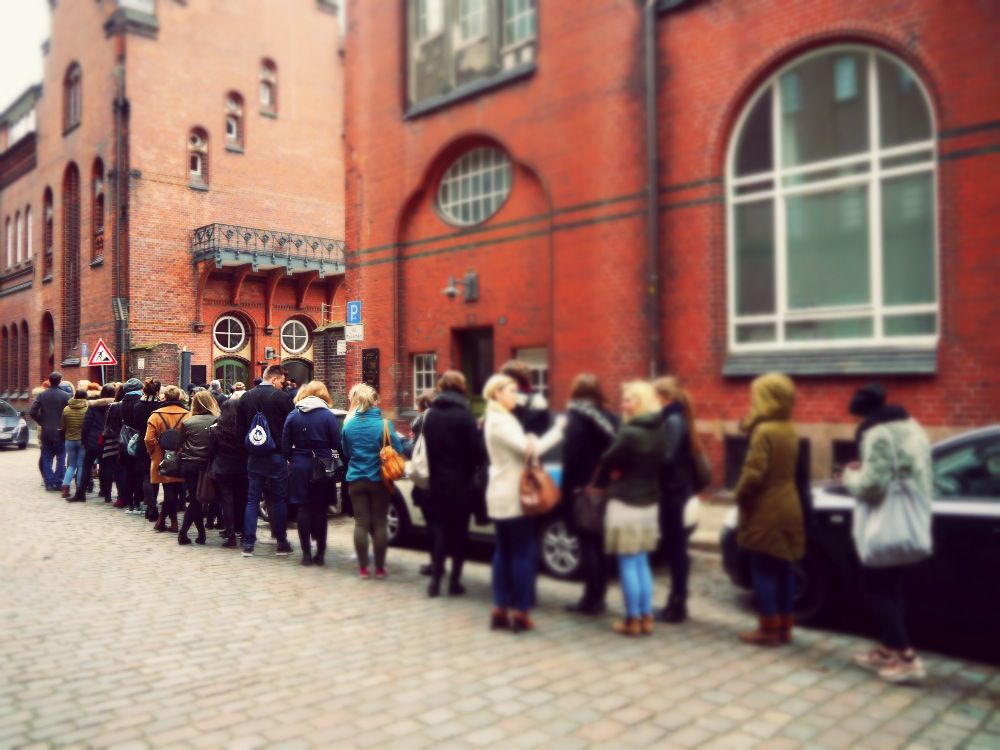 Blogger Relations are so important for brands and it's getting more and more important to work with the right ones. Of course many PR agencies, DMO's, tourism boards try to jump up on this train. This means for us Blogger at least to get more acknowledgment.
But, however … yes but. Unfortunately, there are so many brands or agencies which have still not found the correct way to approach. Sometimes I experience things, that make me literally  speechless. And I am convinced that there a lot's of Blogger that can tell their story too.
I have written here a small summary and manual which can help one or other brand or agency in the Blogger search.
Find the right Blogger
To find the right blogger means to do a little research. Many times I experience, that som PR Agencies don't have a clue what I do what I'm writing. But on the other hand there are some agencies that are incredible well-informed and that is so great.
For an agency it is one of the most important things to research for the right Blogger. It absolutely makes no sense to approach a blogger, that has nothing in common with your brand or the audience is so different from what your brand is looking for. Agencies have usually small budgets for blogger (that has change anyway) but with this small amount they have, they have to take out the best they can get.
2. Class vs Mas
A very important point on looking for the right blogger is the class. You really should not send any bulk mails to blogger. Especially the fact that some of them do the copy /paste error and then what happens? The blogger gets an email with a wrong name or even a wrong blog. What do you think will the blogger do with this – absolutely clear. He will put your mail into the garbage. You should definitely send targeted mails (again – research).
3. Press-Releases won't work
with bloggers. Every good blogger looks always for something unique for his blog. He want's that his readers can feel the emotion. He want's to create something incredible by the things he experienced during this trip or using special stuff. That is one of the differences between a Blog and a PR Portal. And there is always the problem with double content we don't want to have. If you really have something interesting to tell the blogger, what you think could fit to his/her blog, write a personal mail or send a twee. Many travel blogger of example love twitter.
4. Don't ever underestimate Blogger
Sometimes when I visit some conferences or events and they ask me what I do – I get a light rolling eyes when it comes to the term "Blogger" (here in Germany). I don't know why it is like this here in Germany. We are so advanced but in this blogger-field there is still so much to learn. In other countries I was almost forced to take the business cards and they wanted me to decide on the minute when I would be able to travel to their destination.
It is coming – also to Germany. It will take a little but it will come.
Don't think blogger are people who are bored doing a real job and they just want to have free trips and products. I can absolutely tell you – that this is not true. Blogging it's a hard work. I come from the PR Business and I used to write for print magazines for many many years, but there are also blogger coming from complete other working environments and they are so good and they have awesome blogs. So please, never underestimate blogger. Their influence can be much bigger than lot's of magazines (even if it does not look like that).
5. Does hiring a blogger increase my numbers?
A few times I heard here in Germany: "I don't think blogger will help my brand. Why should I pay for their travel. It makes no sense." WHAT? I could give you list of successful cooperation and brands or destinations that build their whole marketing campaign on blogger. They won prices and increased definitely their visibility and if you talk to them they absolutely increased their sells. So YES. Blogger Relations will increase your numbers.
Besides did you know that almost 80% of travel bookings are made through the Internet? And did you know that more than the other (40%) of travel blogpost, photos and videos are shared and liked? Interesting don't you think.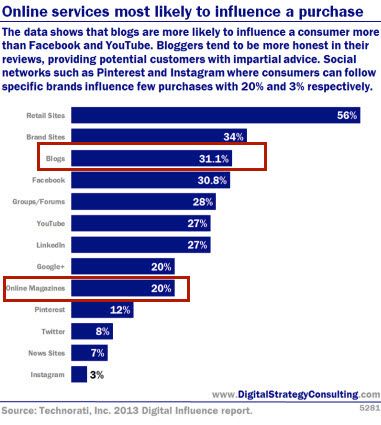 6. How could a Blogger help my Brand or Destination?
Blogger are multipliers. They are authentic and they are free to write whatever they want. We post photos, videos and articles on Instagram, Facebook, Twitter, Pinterest and so on. We involve our audience. And we know how to do it.
We have unique content with extraordinary footage that sometimes can be also used by the Hotel, tourism board, brand or agency (depends on the deal).
As I wrote above many choices are made through emotions. Why would I prefer this Hotel instead of that Hotel even if they have the same price? I look through my blogs I follow or maybe I google them and I find some great article about it. Decision made.
Bloggers are fast: I don't think there is any magazine (especially print) that is as fast as a bloggers. They sit with you, enjoy the breakfast and there are already three photos on twitter about it.
7. Blogger Trip vs Presstrip
In my life I attended a lot of presstrips. I can tell you, after the days I was ready for a vacation. Everyday was filled with so much program, that I only went in the evening or night in my room. There was no space for anything. I think this kind of trips are out. They are not up-to-date.
If you plan something like this with bloggers. Please don't! We spoke about how fast bloggers are. We also spoke about emotion. Bloggers always want to explain their view of the story. We want to feel the emotion we have in that destination. That is one of our key points because this is how we transmit the feeling to our readers.
Absolutely crucial is Wifi. We need high-speed Internet connection because we have to twitter or put some photos on Instagram to our follower who are waiting for. We have to have the time to take photos, make videos or capture the moment. If we ask you to take time for the sundown at the beach, don't tell us but you have to see the kitchen first. Because we will miss all the great photos from your location that can be used even years later.
Time – Time is a big point on this. I know you will show us in the shortest time almost everything. But you know what? You will archive the reverse. If you have so much to show about your location make the trip longer or invite the blogger again. He may will write from another angle. And this is even better!
Remark: Give the blogger the chance to connect with your brand. 
 
8. Overthink your marketing strategy
There are still some agencies or companies that think that you can separate marketing tools like PR and Seo. In the Online market there is no separation. Everything flows together. By now many of us (blogger) are very good in creating great content without losing the site of SEO (the other way around – sorry guy – this is not). Was is therefore the goal of marketing? Increasing the brand awareness. Do I have to go in detail with that..?
9. What is the best outreach I can expect from bloggers
Even if one or the other will not believe that but we blogger have a lot to do. We don't sit at our computer and wait for your mails to get a free trip or product. Especially if this has absolutely nothing in common with our blog or the work we do. I'm always a little confused when I get mails where they ask me to go on hiking tours or backpacking trips. Sorry, but do I look like this is what I usually do? NO. I don't like hiking – at all and it will probably never change. So if it is not clear through the blog, take the time and ask. Because you spend your energy and I will do that too. Time is money. Yes the same valid for bloggers as well. You really can trust me on that.
Please work a personal itinerary out. What could be interesting for the blog/blogger. Is it a lifestyle, family, mediation, hiking or whatever blog. Take the time and think what could be interesting for the blogger.
approach individually (do I have to repeat this)
Plan in advance. As I told you before we are busy and our Kalenders are pretty filled. If you plan something really nice and big, try to do this in advance. Many of us like to tease their audience too.
Don't ever forget – how can I help the blogger to create a unique content. If I go on a fam trip and I get so little information of things I could see and visit, you will lose the chance to become an extraordinary content with awesome photos and videos. Because if I'm there the first time – how can I know about the stunning places around the corner.  You have to tell me and I can decide what fit's in this trip and what not but give me all the input you have. For you!! It's your exposure.
Sorry – now I repeat myself – plan always enough individual time for the blogger. We need that time – not to paint our nails – but to shoot in awesome places, make outstanding videos and to find maybe places that even you didn't know exists. We have to feel and live the location.
If the blogger works with a professional photographer – please spend the money and invite him too. He/she/it will capture some moments that your blogger will not able too alone. Because we can't split ourselves in two pieces.
Share the posts to your audience too. Use their Facebook posts and put them through your channels. retweet their tweets, make a photo of the stunning Instagram photo. The cool thing on social media is that there are so many connections – all over the world. So don't be the dead-end. It is you exposure. It's a win-win situation.
Probably I forgot something. Just write it on the comments.
10. Longterm relationships
We all know how important long-term relationships are in business. Why should this be different from bloggers. Don't worry you can use your blogger even for different stuff and also as many as you want. Because maybe the blogger will be your next brand ambassador. Always focus on longterm. That makes definitely more sense for your brand and for the agency.
TIP:
Last Tip I will give PR Agencies, DMO'S, tourism boards, brands and so on. 
Don't always look only at the numbers. Go to the Blog, look through the articles (if you like the writing style), watch their followers (engagement) and most important see if the blogger could fit to you and your company. Sometimes the chemistry is very important. Speaking of longterm relationship. 
We are all humans. And maybe a very small blog (blogger) cold be one day a very important blog (blogger). 
We never forget who used to be nice with us… 😉