Read this in: German
Travel Tip for Insiders – Topsail Island North Carolina
Do you know that feeling when you step outside the door, take your fist sip of your coffee on your terrace and then totally freak out? No? What can I say. This happened to me.
Let's start right at the beginning. I was looking for a nice place to stay for a few days in North Carolina. I'm a huge fan of North Carolina and I've been there already several times. By surfing through the Internet I found an Island called "Topsail Island". I couldn't find so much about that but it looked nice.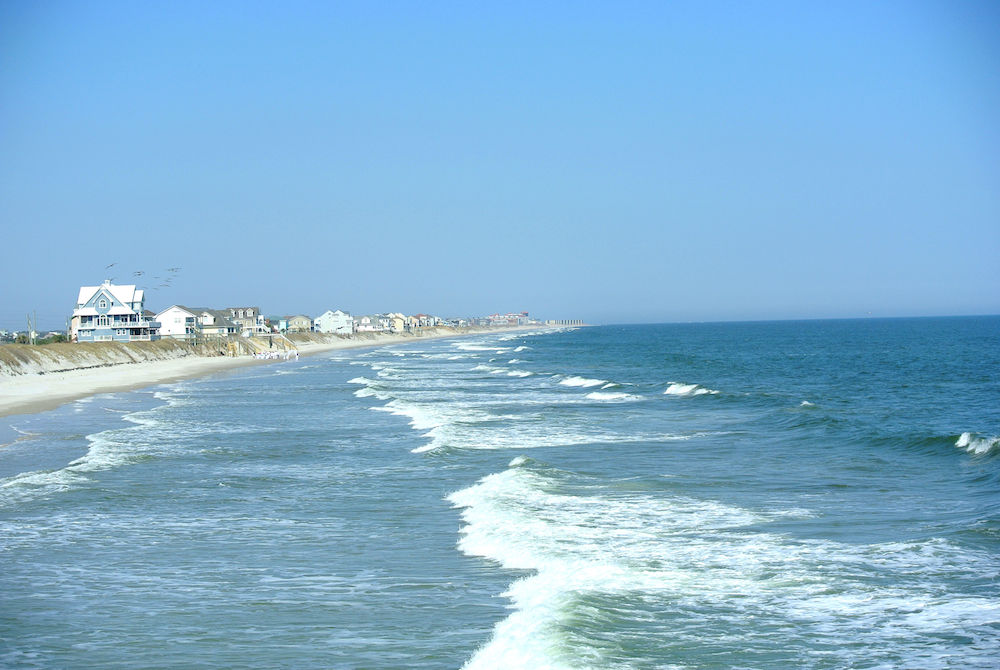 I called many agencies and surfed hours and hours until I found my house. My dream house to be exact. It wasn't season (April) so it was not so expensive. It looked great at the pictures. Right at the beach there was this stilt house in turquoise color with lots of floor to ceiling windows.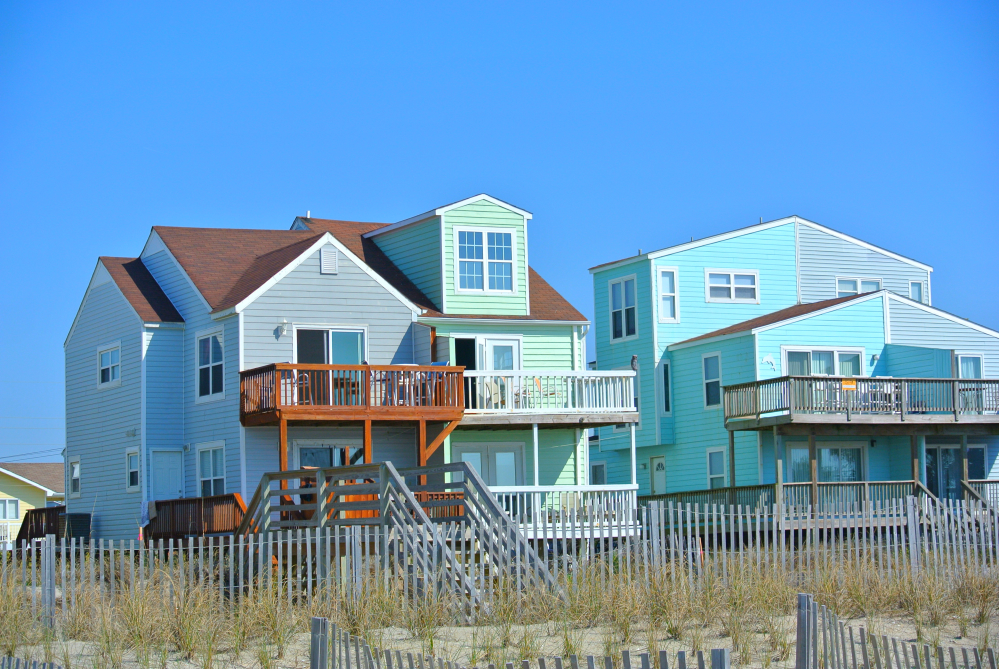 Topsail Island – Topsail Beach
We flew to Washington and took the car to Wilmington and then to Topsail Beach. First we had to pick up the key at the agency. Topsail Island is along North Carolina's southern outer banks and it's a 26 mile long barrier island. You have Topsail Island, Surf City, Topsail Beach, North Topsail Beach. It sounds a lot but the Island is very small. I was located at Topsail Beach, right at the end.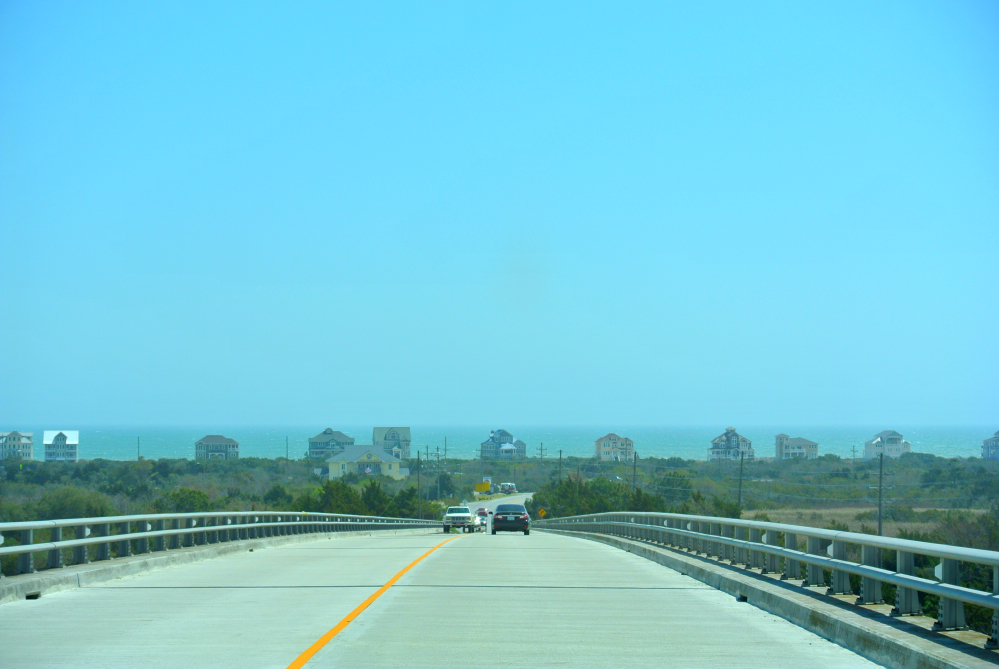 The house was much nicer then I expected. Because of the beautiful view. You can't catch that feelings in (most) agency pictures. When you are there and look  from inside the house – outside. Miles of almost untouched beaches and the sea. The beautiful ocean. For me the ocean has something curative. I can't explain but when I'm at the sea I feel relieved, free and happy.
This house had a wonderful view with a private access to the beach.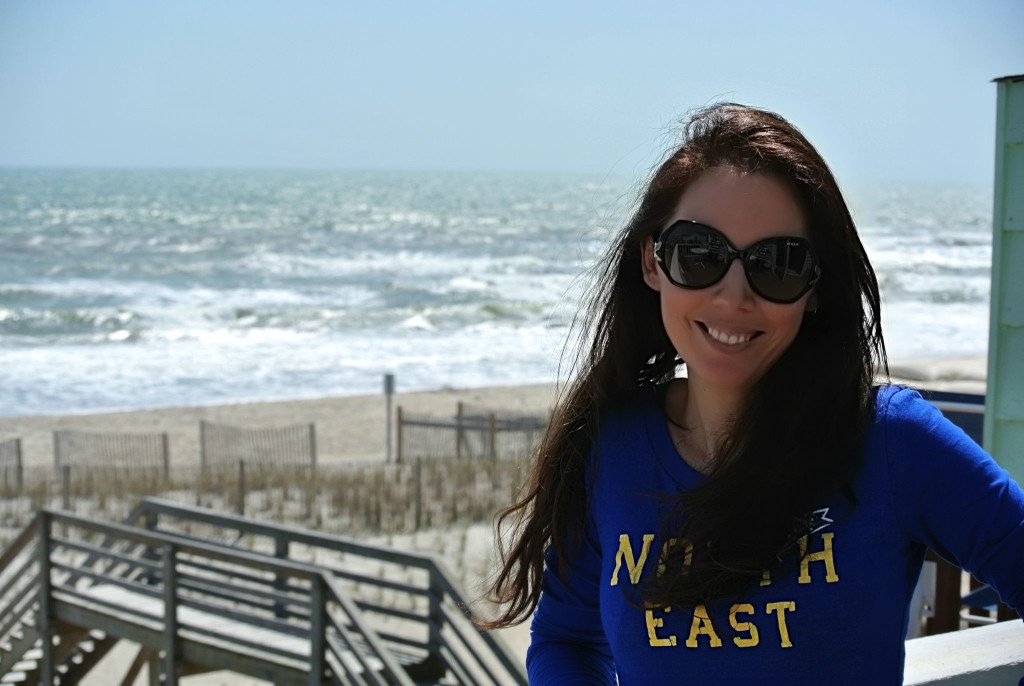 The Island is not very big. You have at one side the beach and at the other side you have the saltwater where you can find oysters, crayfish, mussels and of course fish.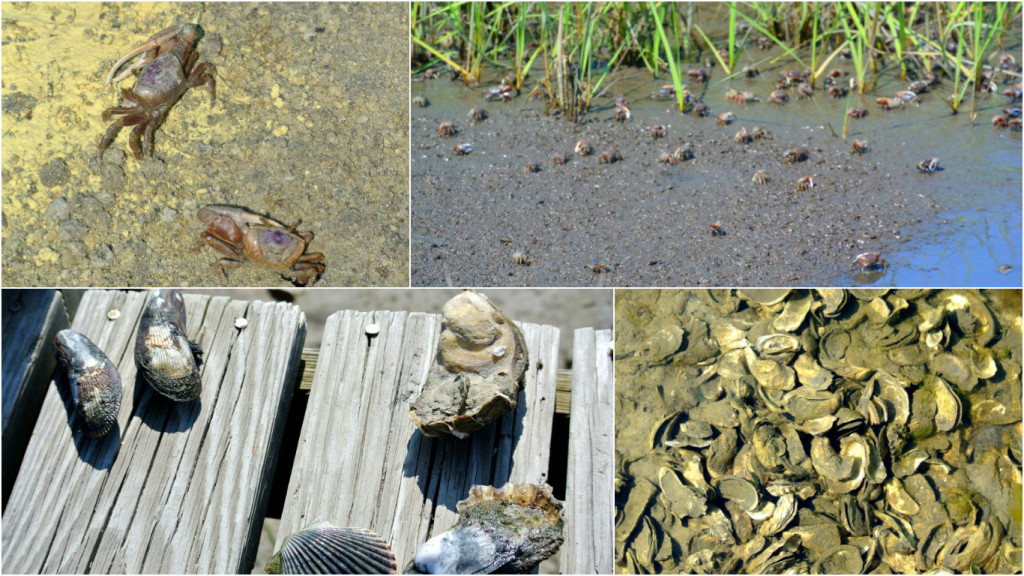 See Turtle Rescue
There is the "Karen Beasley Sea Turtle Rescue and Rehabilitation Center" in Surf City.  This is a non-profit organization that protects and monitors sea turtle nesting on the beaches of Topsail Island and Surf City. You can go there and have a tour through their halls. All of the people working there are volunteers and 100% of the donations go to the sea turtles. Go there and have at least a look. It's so great having people who care about the sea turtles with so much passion!
Why I freaked out
Now I'm coming to the point why I totally freaked out. It may seem crazy or overreacted but I was surprised and happy.
I filled fresh coffee in my cup and went outside on the terrace. It was morning and already beautiful. The sun was shining. light blue sky and there was a little breeze from the ocean.  I watched the sea how the waves brooked. I looked better because I thought I was seeing something. My first impression was "oh dear a shark". Then I saw another one and they were jumping and playing. Dolphins. I couldn't believe. Only maybe three waves from the beach – dolphins. So close, in nature, right in front of me. I was so happy and screaming to my family "come up, look, dolphins!" From that day on I saw them every day playing around, coming closer and getting back far again. The feelings I usually have just being near the ocean was topped by "seeing" dolphins in nature. During Spring the water is still cold so they come closer to the beach. When the water gets warm you will probably not see the dolphins from there anymore. For me – absolutely perfect!!
Just the thought of being so close and getting to them by swimming. Indescribable.
What else can you do on Topsail Island
Surfing
At Surf City there is a great peer. Around that pier you will find lot's of surfer. The waves are great, you have wind and the water condition seems pretty good. If you don't like surfing by yourself – it's also very nice to watch. 😉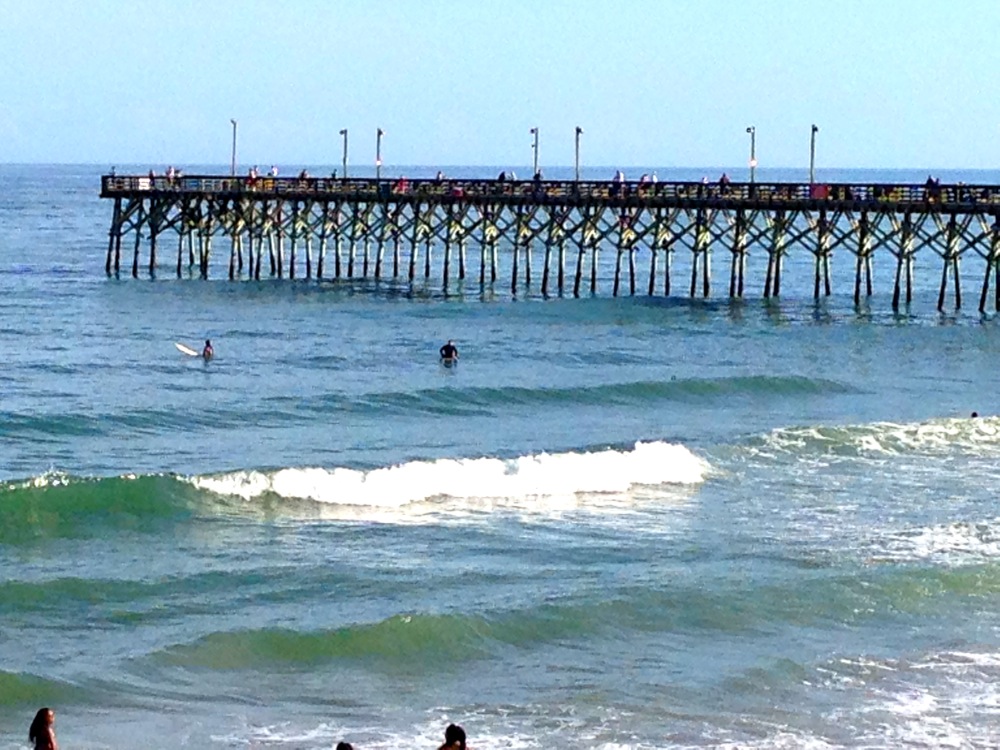 Fishing
Of course you can go fishing at Topsail Island. You have the possibility to catch fishes at the ocean or at the other side of the island.
You can also:
rent a Kajak
take a fishing tour with e boat
Spa
Yoga
relax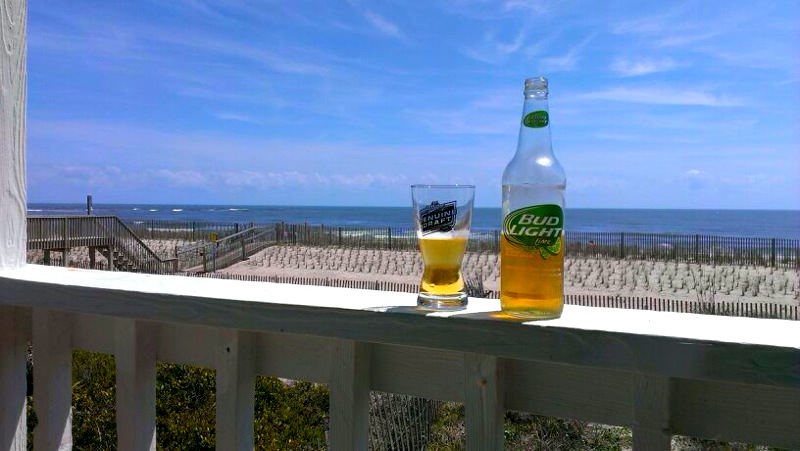 For me – I enjoyed absolutely staying there. I had (almost) everything I needed. Nice people, the ocean, good weather and Wifi (absolutely important for me). 😉
You will not find any big shopping facility. There is a tiny tiny supermarket. For shopping you have to cross the bridge to the mainland. There you can find everything you like.