Read this in: German
The taste of Argentina
Does Argentina has a taste? I think yes. There are different tastes and scents that can almost determinate a Region or sometimes even a country. I'm pretty sure that you know what I mean. If you travel you kind of taste food or you can smell the scents of the flowers or trees. This will remind you forever a special occasion or a country/region/city.
In this specific case it is alcohol. But not just "alcohol". It is a wine. A full-bodied, special, unmistakable aroma from Argentina – Mendoza to be correct.
Wine and more
I had the wonderful opportunity to meet the Argentinian Winemaker Gonzalo Carrasco in Hamburg. Furthermore I had the possibility to taste the delicious wine from Terrazas de los Andes.
I think I would have preferred trying the wine in Argentina though. Hahaha. Next time maybe. 😉
Where? Hanse Lounge Hamburg
The location was the Hanse Lounge in Hamburg. Hanse Lounge is a private business club. Yes there are a lot private clubs in Hamburg. In this case you can only enter the Club if you are a Club Member or a Guest from a Club Member.  That's a shame because the food and the location are really great.
Gonzalo Carrasco from Argentina
A young man with an incredible, fascinating job in a beautiful country. He studied in Mendoza to understand the process of winemaking. He was so much fascinated by this that he began at 19 to work on in at a winery and since then he has always trained and developed his taste.
Is the sense of taste native?
No, in most cases you have to train your taste. There are very, very few people who have this sense native.
Is there a tip to find the right wine?
Training. It may sound funny. But you have to try different flavors. Not only wine, but also spices, vegetables, herbs, fruits everything the palate calls. This trains you to taste the difference. Try not just to eat because you are hungry but because you want to train your senses and experience new things.
Is cheap wine bad?
You can't really say this. A lot depends on your taste. There are good wines in almost every price category. But you have to keep that in mind. If the price is rather low, the estate typically can not spend so much time with the wine. The ripening, the fermentation or the work that's behind so many processes.
Any Motto?
Balance. Balance between work and life.
How does Argentina taste – or better Terrazas de los Andes?
At the beginning there was a white wine RESERVA TORRONTES , 2014.
Since I am a huge fan of Sauvignon Blanc ( Cloudy Bay ) with a very strong flavor and fragrance , I was very excited.
The white wine was light and delicate in flavor . Absolutely no acid aftertaste. A light peach / apricot note. A wine you can drink alone ( without food ) or on a relaxing summer evening on the terrace. You can also accompany your lunch / dinner  with Reserva Torrontes. Personally, I really liked this wine a lot.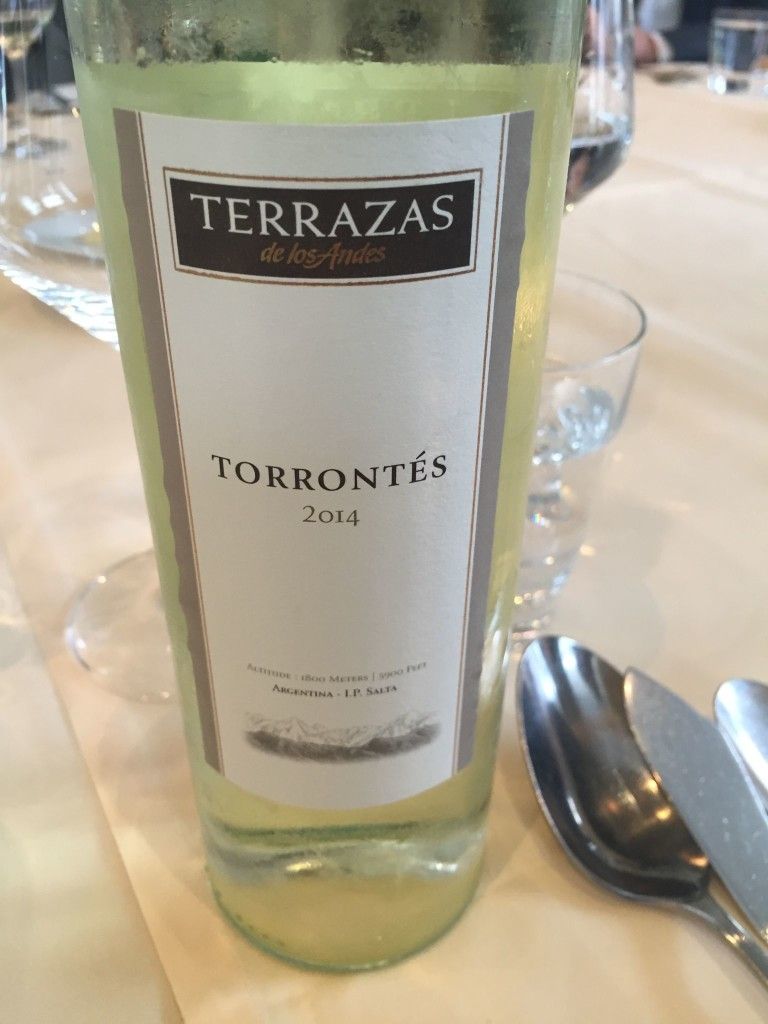 Red wine
I always find red wine kind of difficult. Sometime I experience them to heavy and sometimes with too much acid.
RESERVA MALBEC 2013 / MALBEC LAS COMPUERTAS
Both wines were very full-bodied and dark in color. Waving to his glass , you could see how the wine at the edge stuck literally. The first wine ( RESERVA MALBEC 2013) was a little easier. The Single Vineyard Malbec was slightly heavier and I felt more the alcohol . At first glance ( or taste ) I would have opted for the first wine . However, when I ate some steak and tried the second wine, Single Vineyard, it was much better.  I was confused. It showed very clearly that the taste can change easily with things you eat.
Resume:
There are wines that you can drink without having an accompaniment. There are wines that you will like even more if you eat something. I liked all three wines I tried. If I had to choose, however, I would definitely tend to the white wine. But that is my personal taste. And this is exactly what it is – my personal opinion.  You have to taste many flavors to discover your personal taste.
I will continue to try not only wine but also "special" food and spices. Let's see how my palate will change in the upcoming months …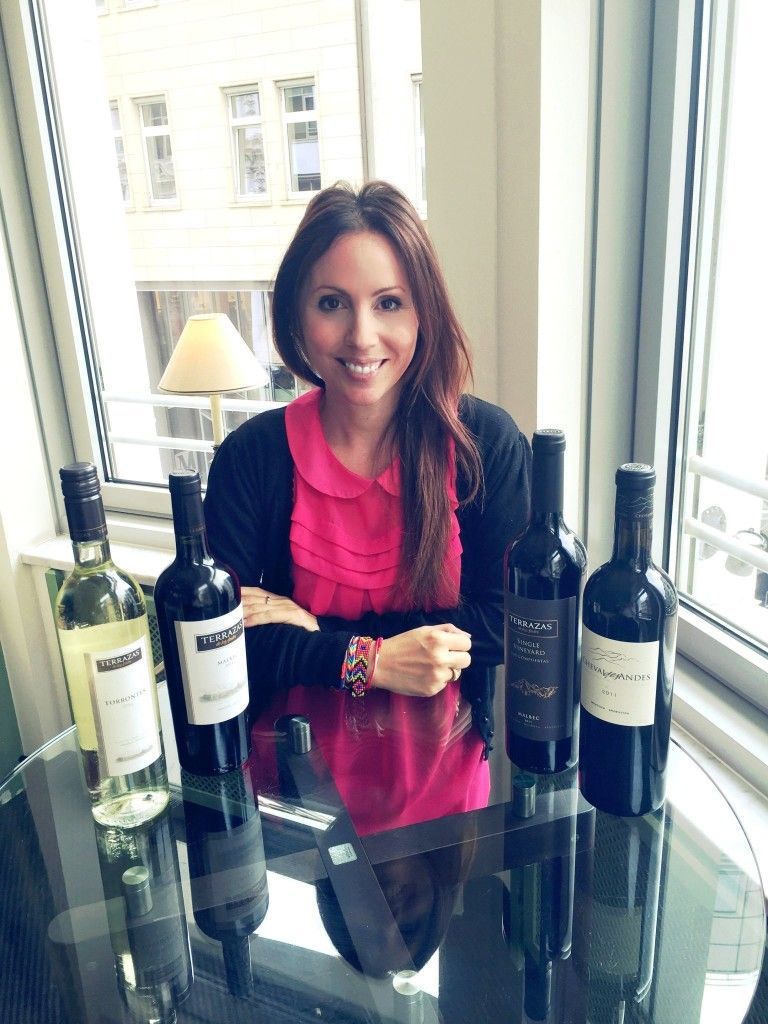 AboutTerrazas de los Andes
Due to the different climatic conditions of the region, the wines taste so different from each other. Right at the foot and up to an altitude of 1250 m grow the grapes in the bright sunshine of Mendoza. In a region ( Caicayen ) for example there is a temperature difference between day and night up to 16 degrees.
Terrazas de los Andes use snowmelt from the Andes for some vineyards for irrigation. 100% of all water is used for agricultural purposes.
"Wine is constant proof that God loves us and loves to see us happy."
Benjamin Franklin