Read this in: German
Highlights from 2015
2015 was totally crazy for me. It happened so much I can't really outline everything. But I try to tell you 10 of my most amazing things on my blog.
I changed my company. I focussed my business. I met 2015 so many incredible, wonderful people who made and still make me so happy. I put more effort in my blog and I started to travel again more. 2015 was the start for things I'm hoping to build up and go deeper in 2016.
Here are Highlights from my blog.
Golf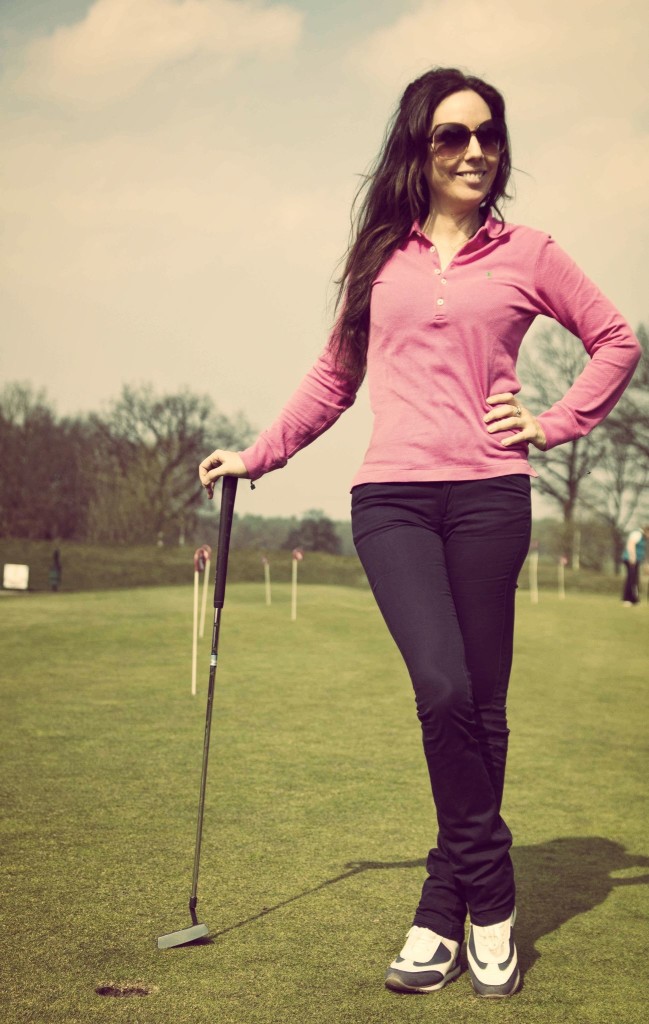 I never thought I would play Golf till 60 maybe. Yes I have a few friends that play Golf. But I never saw me playing this. What can I say. I did it. In Germany you need a kind of license to play Golf in a Country Club. I had to do a license. I don't really like exams. I can't really say but I hate that. But if you want to play Golf in Germany – you have to do that. As I'm the type of fast forward women I like stuff that work fast. That's how I did the license. Learning in one weekend to play Golf and succeed the exam. I can tell you. It was not easy and I had stiff muscles. But I did it and I won. You don't really win but for me it was like winning. Yeah. In one weekend I had the license and I had so much fun playing Golf that I never thought I would have. That was a great experience.
Fashion Week Berlin
I usually go to the Fashion Week in Berlin. The past years I went there I had more appointments than shows. I never had really time to see many shows. This year I did it. I got different invitations and I took the time and enjoyed so many great shows in Berlin. It was a little more stress but it was worth it. As Fashion is always (and will) a part of me I was so happy doing this. And for sure I met interesting people there too. I was lucky because the weather was awesome too in Berlin.
Energy Lifting
I was not very informed about lifting. Especially not that kind of energetic lifting. It is different because it is without scissors and injections. It is only energy coming from one person. Sounds crazy? But it's not. I tried it. There is this doctor who is specialized in this kind of treatments. Anti Aging and soul relaxing without anything but her hands and a crystal. It was a great experience and many people asked me even months later, if I was on vacation.
4 weeks Italy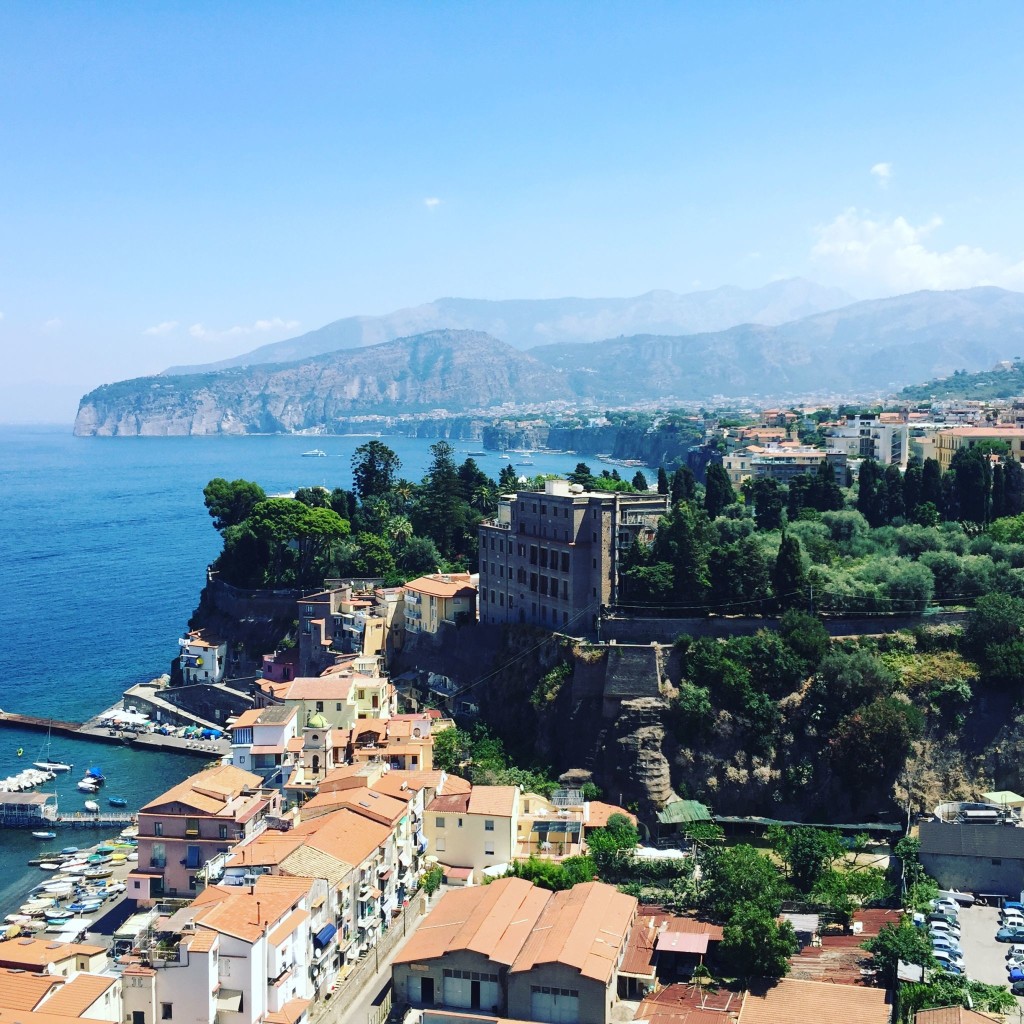 I could do different posts because every place I traveled in Italy was a Highlight. But I will put this all in one. This summer I traveled for 4 weeks Italy. I started at the top, slept in Rimini at a nice Hotel at the beach. Then in San Giovanni di Rotondo that is known all over the world for their Padre Pio. A pilgrim city in the middle of Puglia. I then stood two incredible weeks near Gallipoli. Went to see Lecce and my very old friend that I know for 21 years now (she was staying in Lecce). Then I went to Naples to see my family. We had two incredible (filled) and fun days, eating and laughing a lot.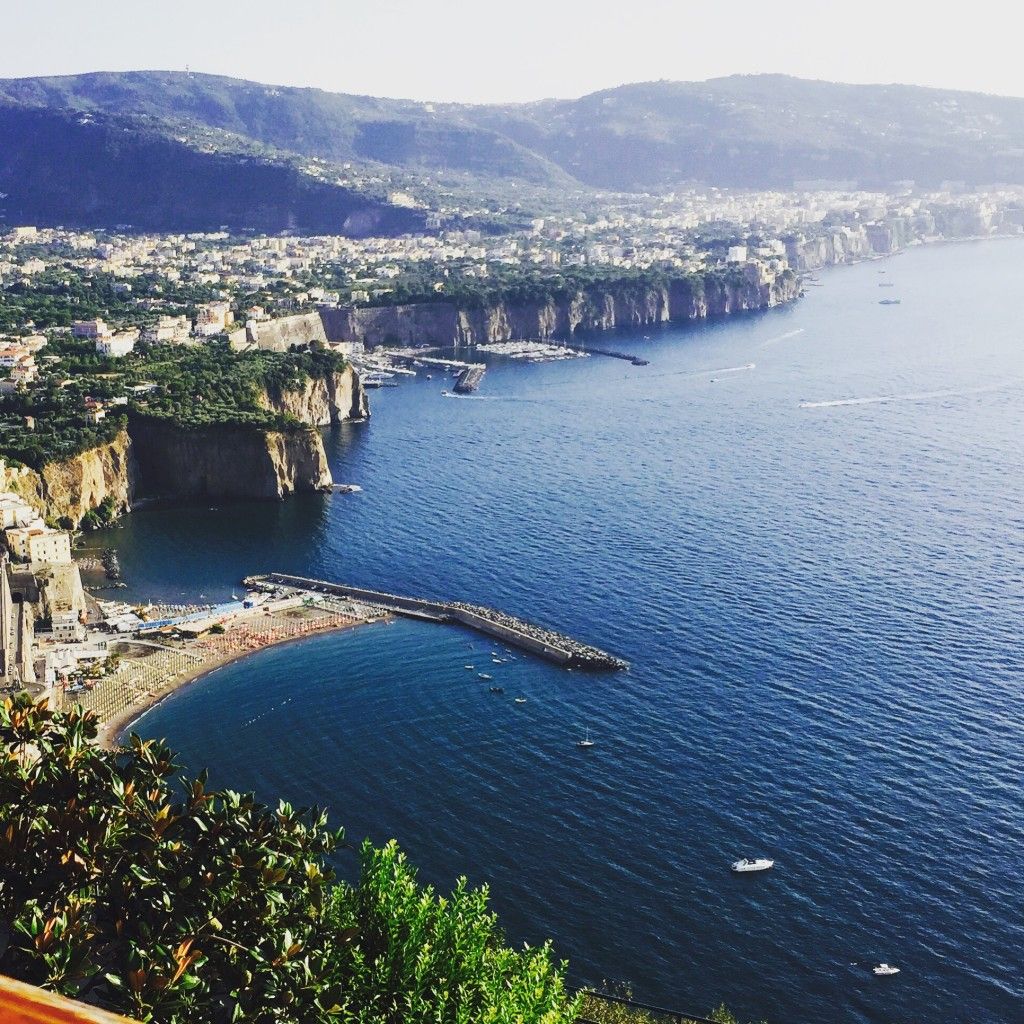 A little Stop at my aunt's house in Sorrento (Amalfi Coast) and then to Rome. How could I not visit Rome. After Rome back to the Adria so meet my friend in Riccione. What can I say. That was awesome. The food was amazing, the people were nice and I saw after years my family. I even got to know a cousin that I never met before.
It is so crazy. I live in Hamburg and I was never ever before at the Reeperbahnfestival. They come from all over the world to be part of this. There are musicians from Australia coming to play in this week on one of the Reeperbahn stages during this festival. And I was never there until 2015. I can tell you – how stupid I was all the years before. I could have had the opportunity to see and experience all that years before. But doesn't matter. I spend some incredible days with interesting conferences and great Music. I definitely will be there in 2016 again.
Interviews
2015 I had so many great Interviews with interesting people. I spoke to the owner of JT Touristik Jasmin Taylor, an incredible and inspiring women. I spoke to some great authors like Tina Folsom or Poppy J. Anderson. I had some great laughs with Fernanda Brandau and the handsome model and actor Dave Garces. But I also did my first Video Interview ever at the Windsurf Worldcup in Sylt. We had so much fun and literally couldn't film because my hand was shaking from laughing. Absolutely great.
WTM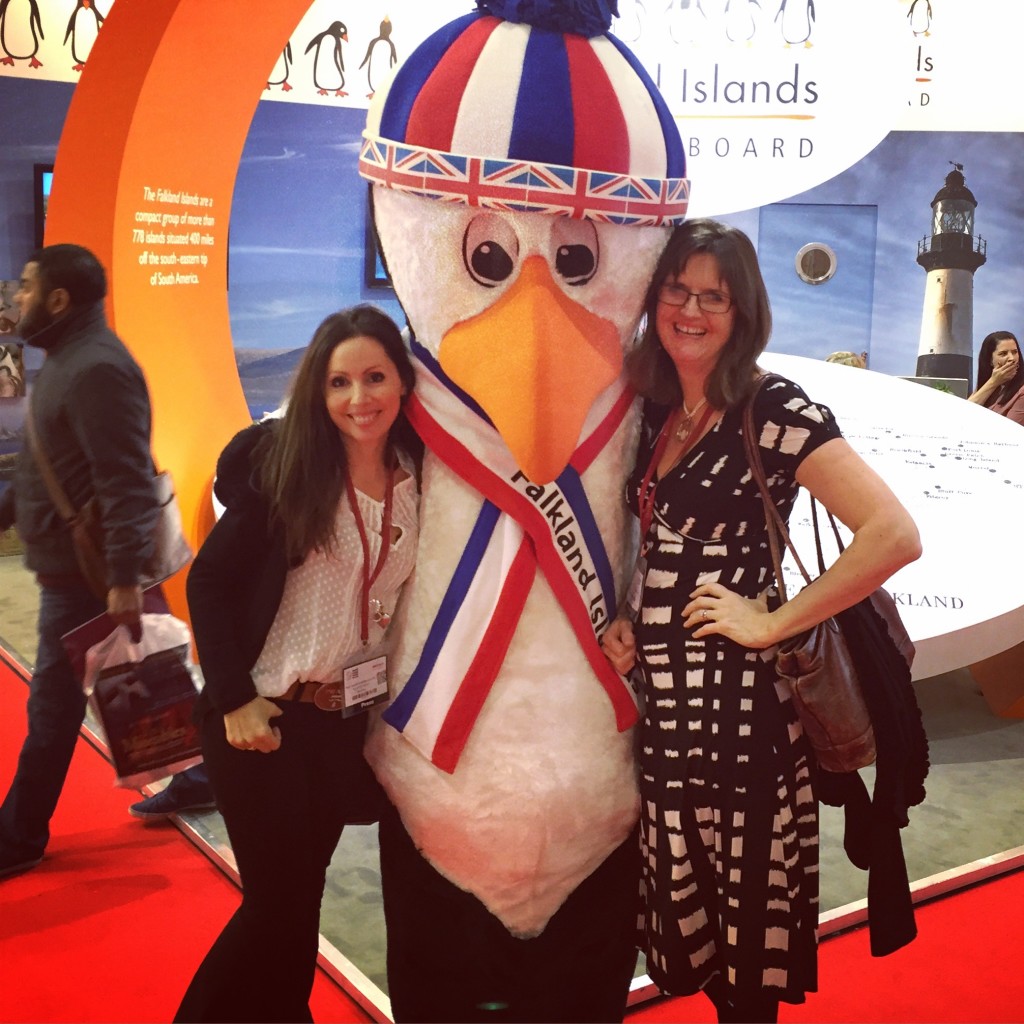 The World Travel Market in London were totally new to me. As I told you before I started to focus again more on traveling. That was an important step – going to the WTM. It was also a great experience. First of all I met an awesome and lovely Blogger Jane, who shared my room with me. We had two great days in London. We met interesting and funny people from all over the world. I didn't really see lot of London but it was nice at least to breath a little London air.
Huelva
Not even 2 days after London I went on a press trip to Spain (Huelva). We were 4 Bloggers from different Countries. There was Janet from Ireland, Yann from France and Susanna from Portugal. We were so different and at the same time we all had one passion – traveling. We spend 3 days together, filled with an awesome itinerary. We had so much fun and we saw so much of this great place in Spain.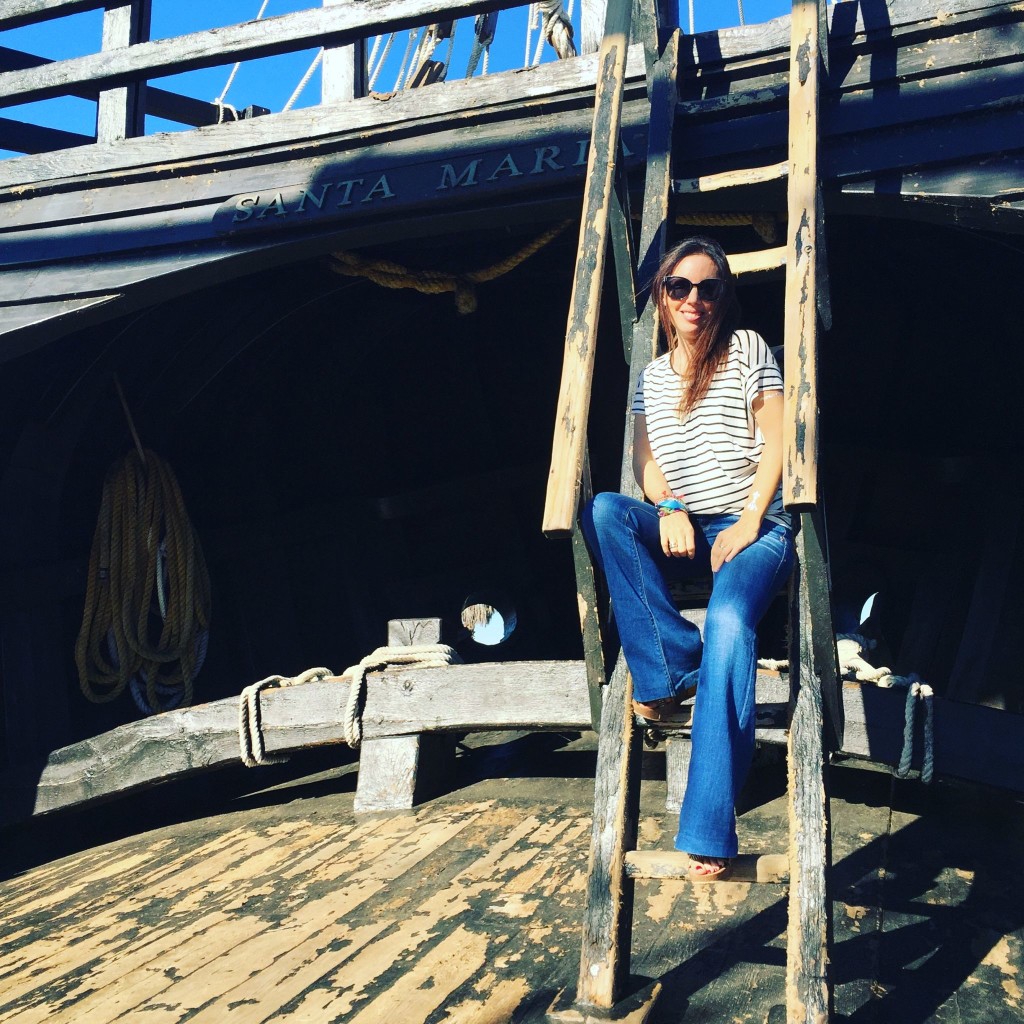 Dubai
I didn't even unpacked my suitcase because 2 days after Spain I went to Dubai. Ok, ok, sure I unpacked my suitcase because I put different stuff inside. I really didn't know what to expect in Dubai but I was totally impressed. Can I say – flashed? I went there also with some other bloggers and we had such an incredible time together. I only saw probably a tiny, tiny, tiny part of Dubai. But what I saw was great and I'd love to go back and see more.
My Blogger article
When I sat down to write the article "How to approach bloggers" I never thought it would be so big. I never thought I would get so much response for that article. I was thinking about all the things that could help the bloggers but also the agencies to work better together. To understand each other and to respect the work of the bloggers. I know that one article doesn't resolve the situation. But it is a step and if I can at least help a few to work better together, than it was definitely the best thing to do.
Thank you
But besides all the great stuff I could experience I want to thank you. I want to thank my readers for giving me this opportunity to do what I do.
It may sounds cheesy but I really, really appreciate that. Sometimes you have to think about all the nice things that happens to your life.
It is not that you always have good days (nobody has) but important is to have people around you that support and believe in you. I said this before but I have to repeat myself. I met during this year incredible people. Some of them I didn't even meet in person (still don't have).
This incredible and priceless people and friends supported me when I was insecure, when I needed help or just because they wanted to show me how much they appreciate what I do.
But also some of the business contacts turned out to be friendships in 2015.
Thank you. I mean it from the deepest of my heart. Thank you for that wonderful 2015. You all supported me during this year. You gave me strength, you inspired me.
I'm looking forward to 2016.