Read this in: German
Hotel Casablanca is part of the Library Collection.
I already wrote about New York in some of my other posts. I had the great opportunity to sleep in 4 days in 4 different Hotels. That was amazing. Why? Because you experience every time something different. Every Hotel was at another location and every Hotel was so different from the other. This is the Hotel Review about the Hotel Casablanca.
Location: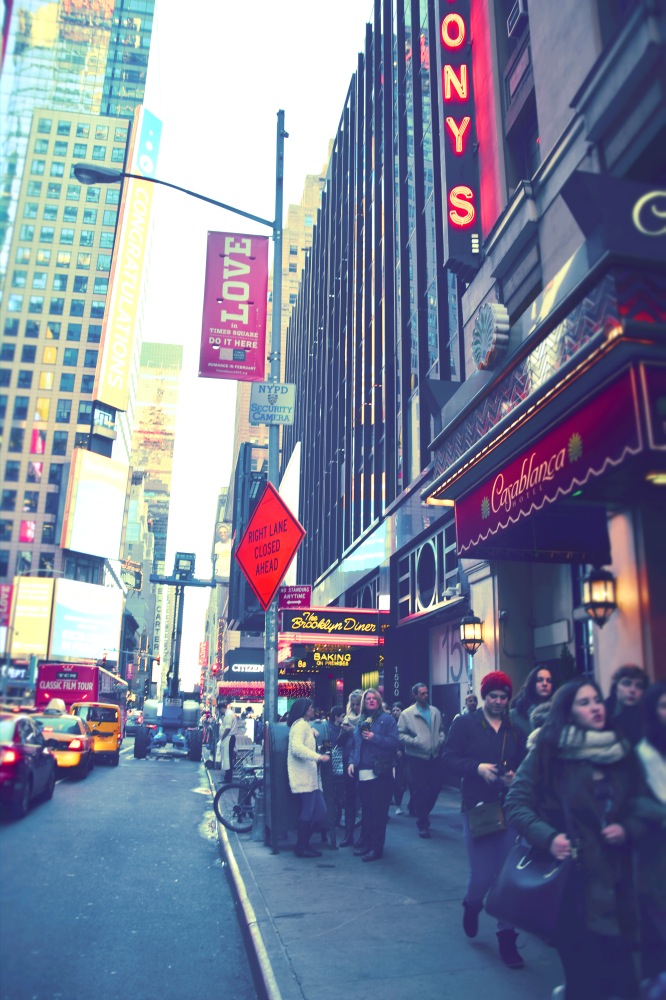 Hotel Casablanca is situated right at the Times Square. You go out of the Hotel, turn right and there you are. Times Square! Everything you need is there. Shops, Bars, Coffee Shops, Metro, Theatres everything in walking distance. It is a busy street.
There is a Subway and a Police Department right there. No need to be scared even at the evening.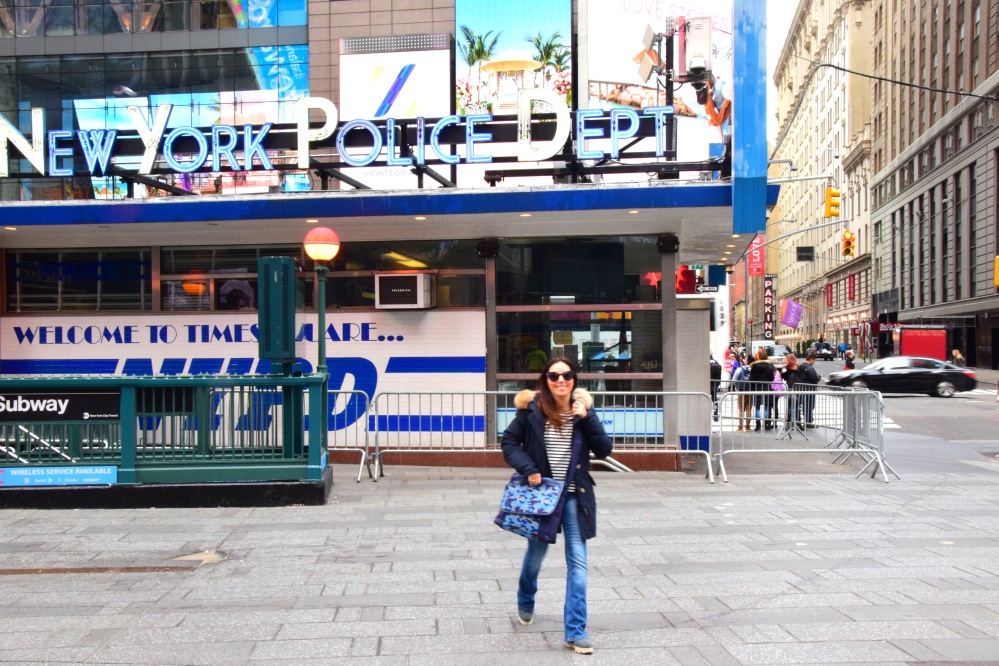 There is also a lovely Police Woman that comes regularly to check the location. 🙂 Absolutely great and friendly person.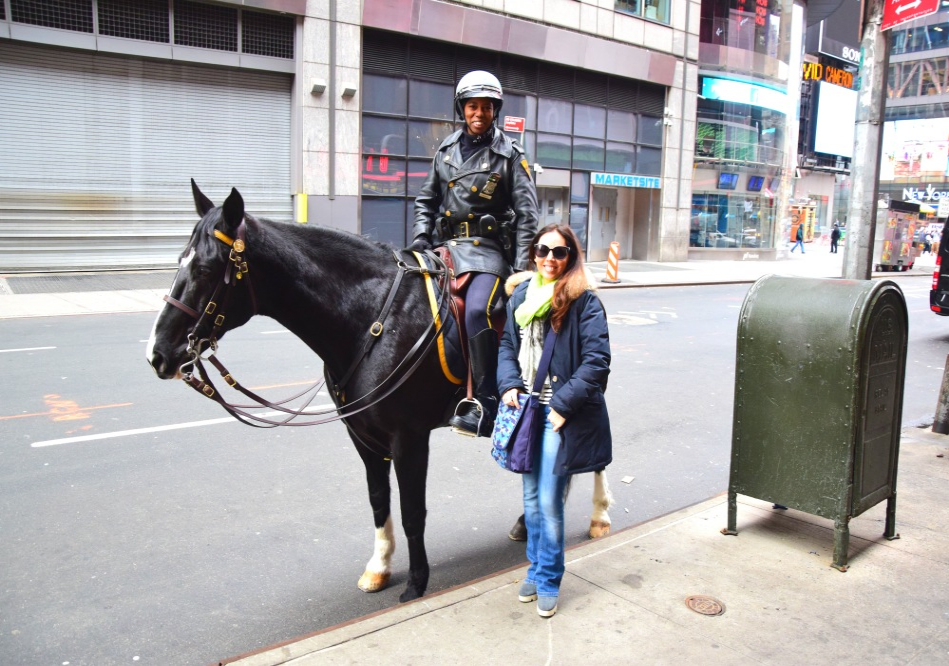 Tip: If you wake up early. Take a look at the Times Square. It looks great. No people around and you feel like being in a movie.
Hotel
Das Hotel offers:
Wireless Lan (Highspeed Internet)
Complimentary Breakfast
Complimentary Cheese Reception (17.00 bis 20.00pm) with Prosecco, Vine or non alcoholic drinks
Water
24 hours coffee/tee

Rooms
The Style of the Hotel is Moroccan and the rooms have that style too. Every detail is elaborated. The rooms are not big and not small for New York. I had one room with two beds and it was great that way. The bathroom was so nice. I liked the black towel marked Make-up. Great idea. But as I said before. Everything in this Hotel is very elaborated in every detail. Also in the rooms.
There was also enough space in the room for two seats and a table to drink the complimentary water. 😉
Breakfast
The breakfast is similar to the Library Hotel. The Hotel Casablanca is part of the Library Collection. The breakfast includes eggs, oatmeal, fresh fruit, parties, cookies, Bagels, cream cheese and all day long tea and coffee (different types of coffee). I'm a huge fan of flavored coffee and I love the hazelnut. Yummy.

Staff
The people at the Hotel Casablanca are lovely. They are very flexible and if they can help you with anything they do!
Conclusion:
I think the Hotel Casablanca is just perfect for everybody who is looking for a really central located Hotel, especially if you plan to visit the Theatre. It is right around the corner. I don't think it's a Hotel for people who want to relax. The place is busy even if you don't feel it when you are inside.
I personally didn't hear the people from outside during the night. Maybe because my room was to the inner courtyard.
But still – you go out and you will find people, entertainment, shopping. For more information:
Casablanca Hotel

147 West 43rd Street

New York, NY 10036

rooms@casablancahotel.com

+212 869 1212
Thanks a lot to the Hotel Casablanca New York for hosting me.