Read this in: German
I don't know anyone who doesn't like popcorn – because whether it's sweet or savory, there is something for everyone. Therefore, the name for the new content museum in Hamburg right in the heart of the HafenCity is well chosen. True to the motto: There is something here for every taste, regardless of whether you like cotton candy colors, funny motifs or ball pools. The latter is one of the reasons why my husband and I have enjoyed visiting museums of this kind in Europe for years. He is very fond of playing in ball pools. Just let out the inner child or take great photos – everything is possible here.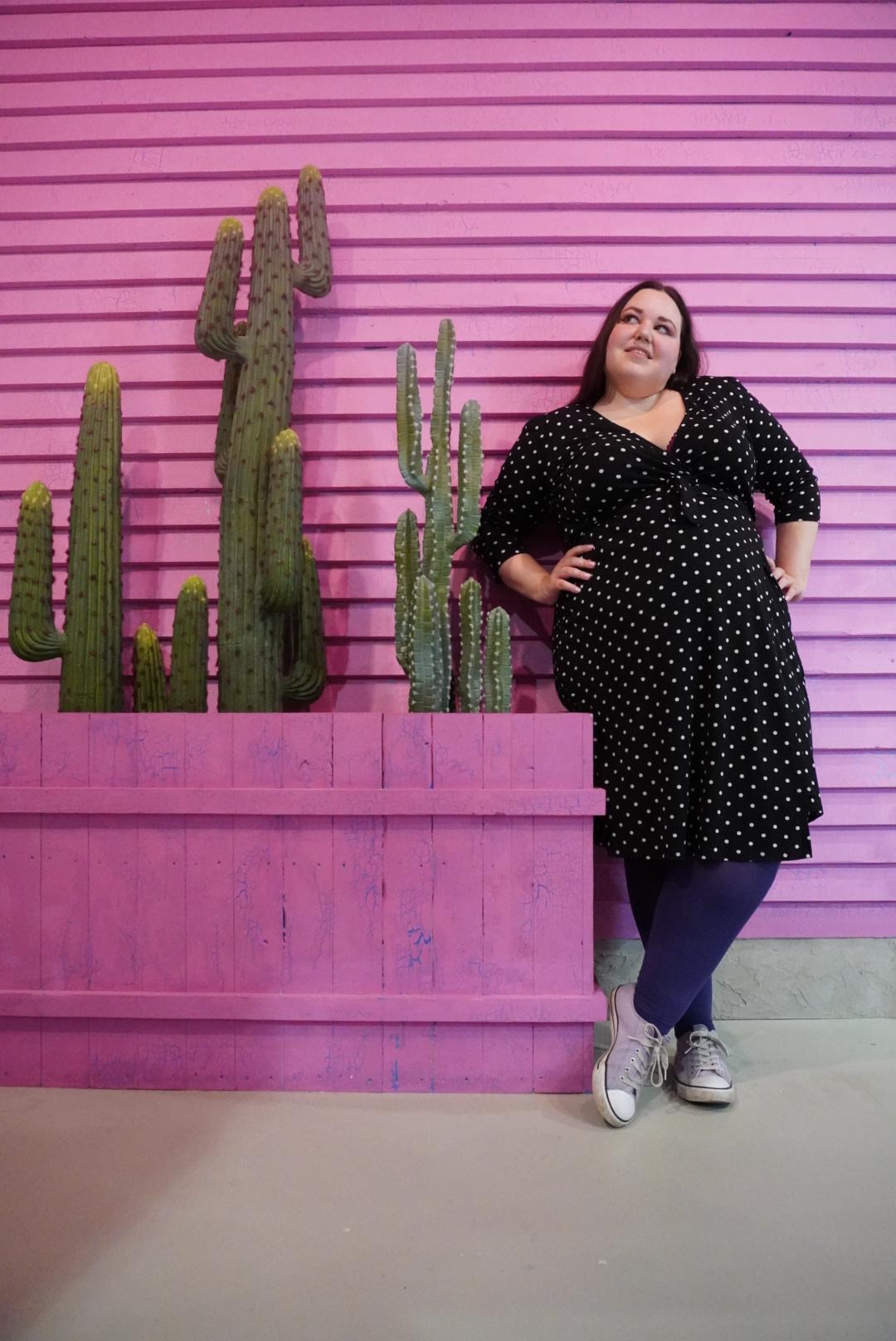 The arrival
Unlike most other museums of this type, we were able to walk there in 20 minutes from the train station for the soft opening on Friday. In bright sunshine, it was a relaxed walk with our purple trolley case, and we were even able to take a break in a quiet corner of HafenCity. You can find really great places to sit and relax. If you are in a hurry, you have the full power of e-scooters, city bikes, Moin or simply public transport in Hamburg. Just parking your car in Hamburg … No, anyone who knows driving in Hamburg and also alternatives to their own car such as WeShare or Moin knows: It doesn't have to be.
This situation is definitely a special one and came about thanks to Corona. Initially, a location further outside was planned, but then came the pandemic and today's and ultimately the location on Überseeboulevard presented itself. This gives you the opportunity to combine your visit with other great Hamburg activities. Because the Elbphilharmonie, Speicherstadt and Landungsbrücken are just around the corner and the city center for shopping can be reached quickly and easily.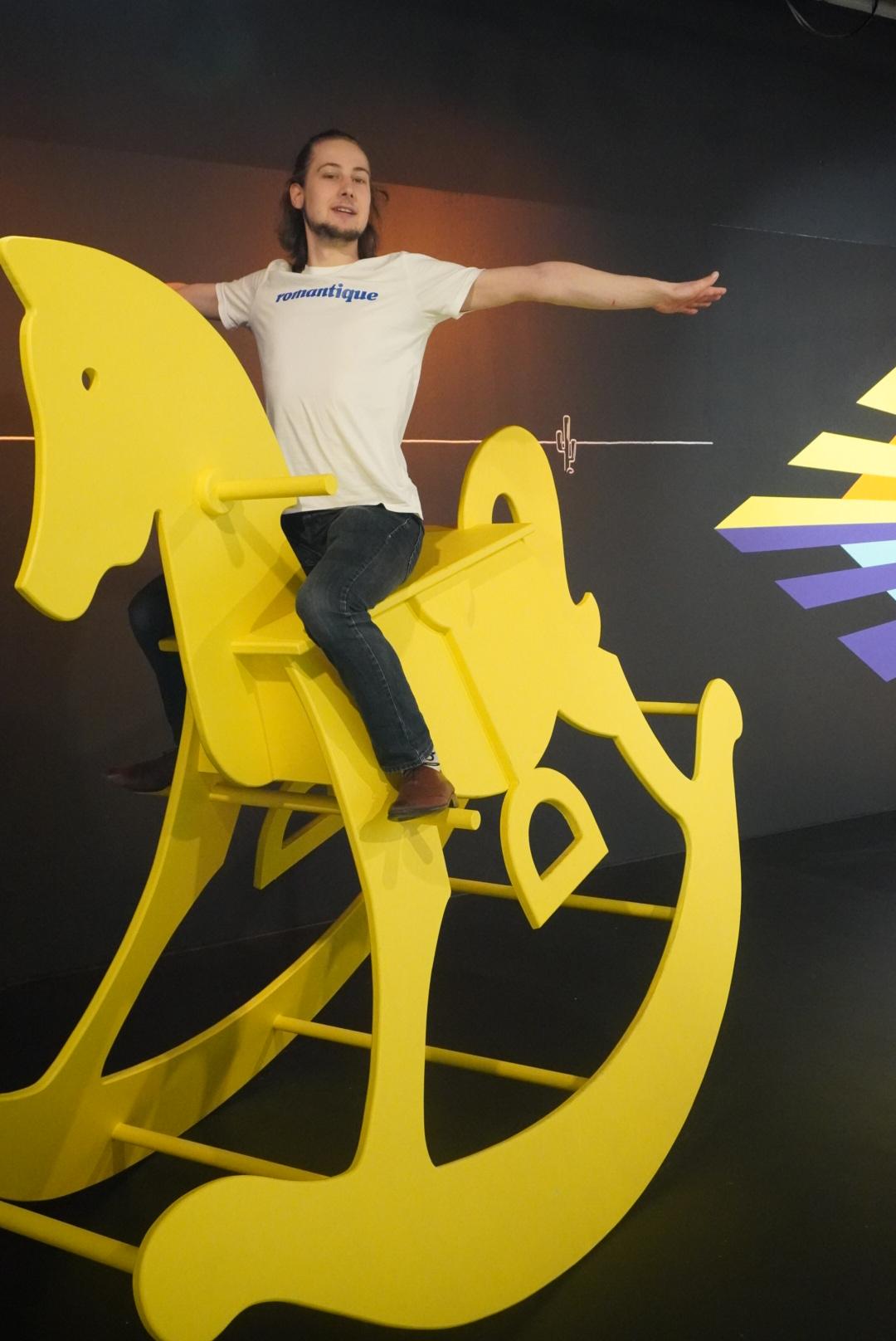 The ticket
Another special feature of this museum is not only its central location, but also that tickets can not only be booked online. If you are there, you can simply ask if you can buy tickets for the next slot there or if there will be something free in 2 hours. In terms of price, I was very surprised that the museum does not cost 40 euros or more due to its central location. But no, it costs an average price for museums of this type.
If you are planning to have the museum to yourself for an hour or two for a shoot or a video shoot, then you are welcome to simply write an email and let us know your individual wishes. The museum can then create an individual offer for you.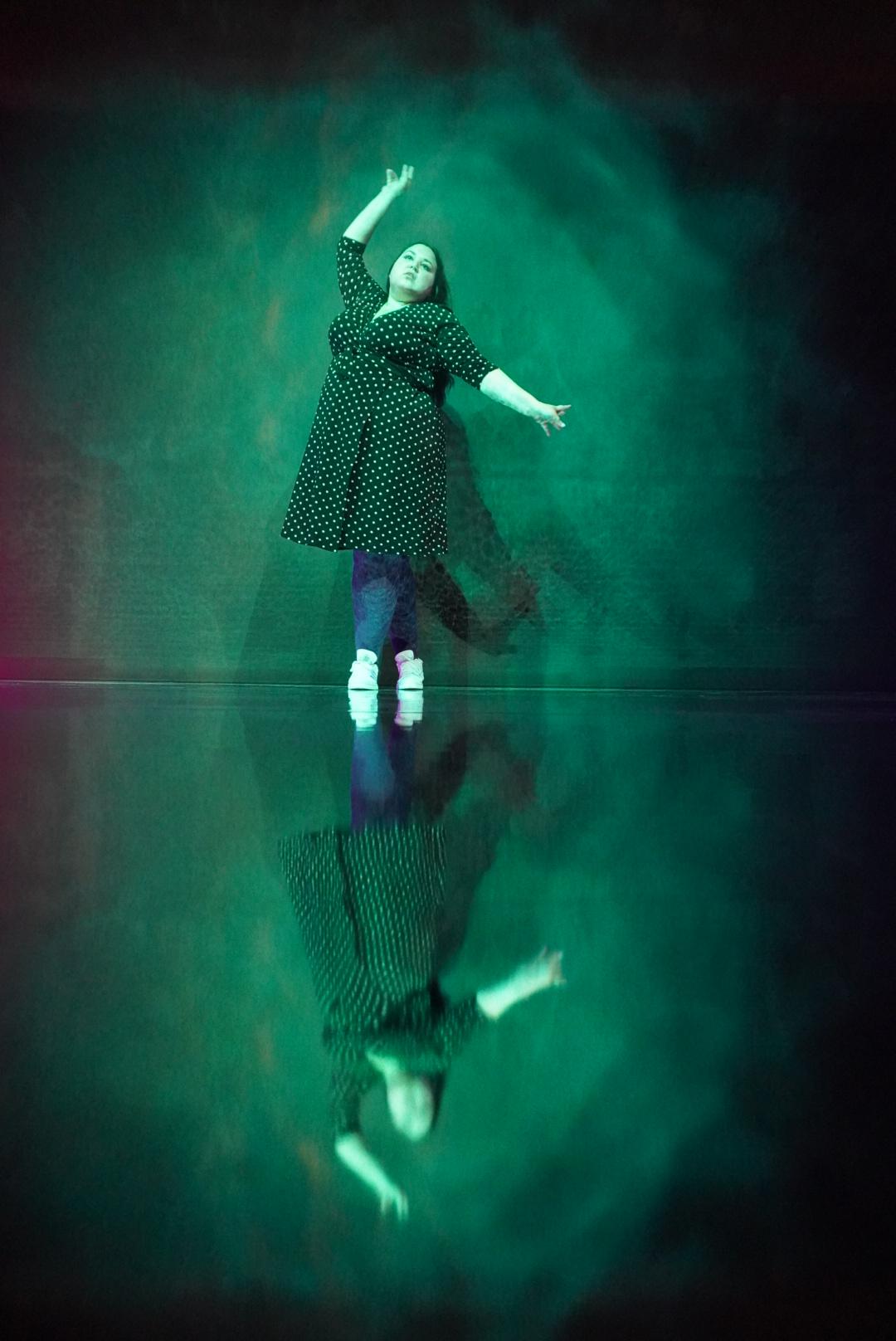 Changing area
Of course, you also want to make yourself pretty for photos. This is of course also taken care of. Directly behind the reception counter there is a small cloakroom with 4 dressing tables and a corner with a full-length mirror and space to hang up outfits and put down suitcases. There are no lockers yet. Therefore take valuables with you or leave them at home. However, there will be lockers soon, if in doubt you can ask via email, Instagram or phone whether there are already any. As soon as I notice something, I will of course also update this blog post. Until then, as an eco-child of the 90s, I recommend: Always have a jute bag with you. Here, too, it has a great application and can stay with the person who is taking the picture.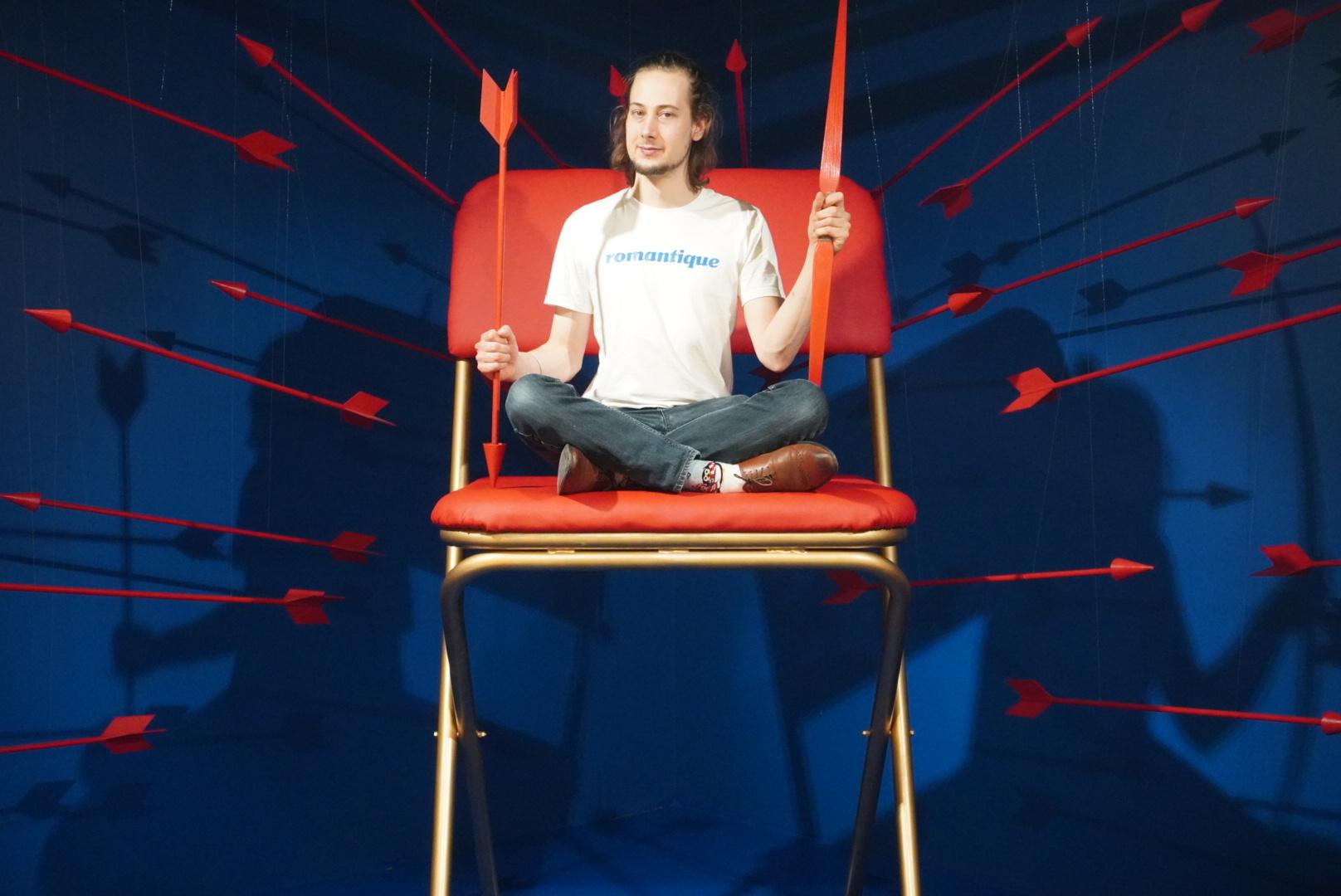 How do I go through this museum?
Of course I'm an old hand when it comes to museums of this type, but not everyone knows them. That's why I'll explain it again: You book a timeslot online or offline on site and pay for your cards. At first you will get a briefing and then have time to take photos and videos within your time frame and possibly to move. During this time, other people will be with you in the museum. You can move around freely, but of course, depending on the rush, you may have to wait to photograph a popular subject. In the meantime, you can also look for another corner where there is less going on.
For all of you who are crazy about planning, you can find a five-minute video about the museum on Instagram on IGTV, where Jona and I show you almost all the scenes. So big, big spoiler alert, but also practical for all of you who would like to plan your outfit or outfits or want to know which photo backgrounds you can skip. Because yes, all photo stations are in chronological order in this video. Even with 90 minutes of video material, that cost me a few hours of work with a cat on my lap. There are two toilets each for men and women and three changing rooms. So there are no long waiting times.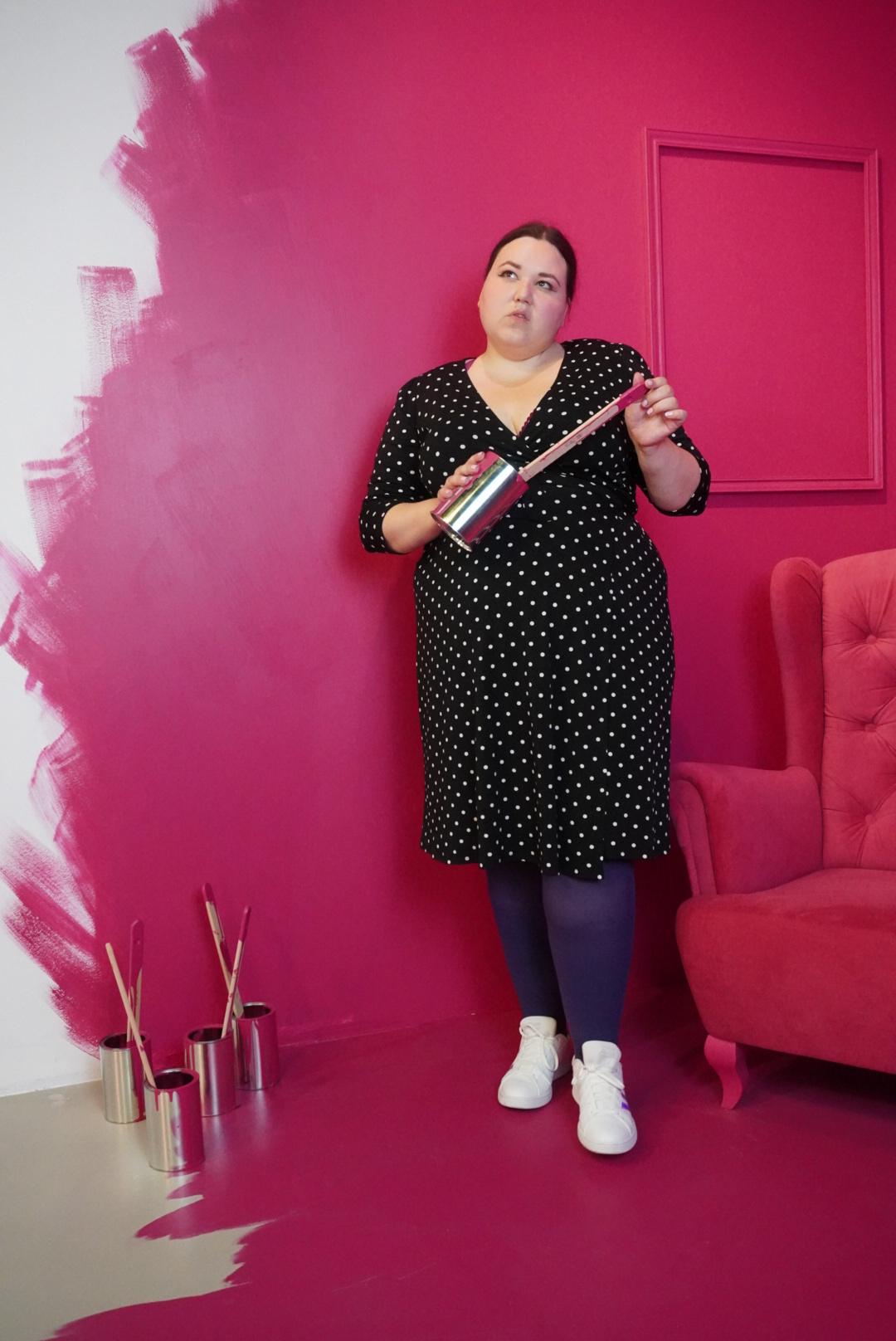 Hygiene measures and hygiene stations
Of course, there is also a hygiene concept in this museum, which you can read in detail in the FAQ on the museum's website. This includes hand disinfection at the entrance, a minimum distance of 1.5 m and a medical mask requirement, which is removed for photos – so if you need tips for makeup tricks with a mask, I would be happy to write a detailed blog post soon. Because that was a topic in which I have experimented a lot over the past few months. You can check-in and check-out there using the Luca app. Those with used up data volume can breathe a sigh of relief – of course we also tested the WLAN there and it ran quickly and flawlessly.
Currently, groups of a maximum of 5 people from 2 households are possible, let's see if that will change by my birthday. Because I would like to celebrate it there with 3 households. And currently it is part of the hygiene concept that you can change your outfits or go to the toilet, but stay on the tour and not walk back or across country.
There are always hygiene stations in the individual rooms, where you yourself – some of you may know it from the machines in the fitness center – can clean surfaces or ask the staff to do this. The staff is always on site and makes sure that everything stays clean.
The best light
If I can say one thing about this museum, it is not only that it has fantastic backdrops from a sugar-sweet pink Hamburg skyline to the Kiez pub with a pole dance pole and graffiti wall, but also that a lot of emphasis was placed on light. Not just any LEDs were passed, but good spots were set so that you are well staged. With a few exceptions, none of these images have been retouched. I did it partly with my mobile phone, partly with my Sony alpha 6400.
A good lighting concept can really work wonders and you can tell the attention to detail in this museum. Some of the backdrops have lightly tinted spots that add color accents. And the colors are chosen so that the skin does not look sickly or even green or blue. I have already experienced this very differently at other museums of this type, even half an hour of post-processing didn't help and with the flickering light there was no thought of making videos.
Here you can rest assured: Every photo is well lit and if the right light is missing, there are ring lights, sofa boxes and Astra Titan Tube in many places. These wonderful light sticks, which can also be used wonderfully as a lightsaber in front of the full moon. So if you need help with the light, you can also ask the staff on site, they can provide expert help. You had an internal training session with the museum's photographer.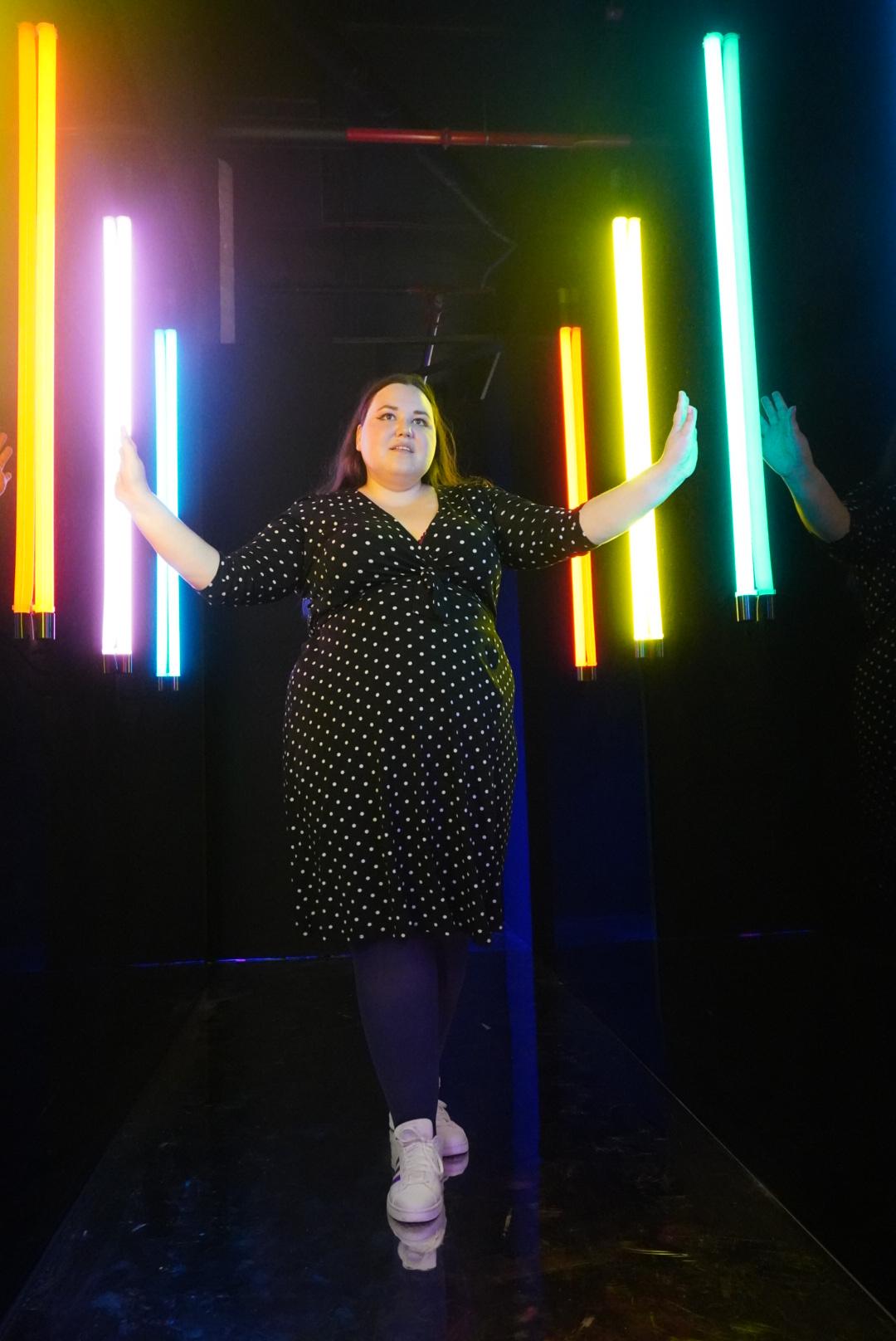 Who is this museum for?
When you think of content museums, you might think of chic selfies and professional photos, but that's not the case. In 2018 I was in the Superdandy Museum Vol. 1 and there was someone alone. My husband and I were irritated and asked her if we should take a few photos of the young woman. She smiled and said, "No, this is my third time here, I enjoy the bright colors so much. This is better than any art gallery."
In such a museum you will find tourists, startups who want to take product photos, students who want to do art projects and people like my husband who probably wants a ball pit in one of our next apartments. If you have fun with funny photos, if you want cute photos of the family or children for your next visit to grandma, if you want to ride an oversized rocking horse, everyone is right here and welcome and can come here on a rainy day, for their birthday or at his Hamburg weekend trip have a great time.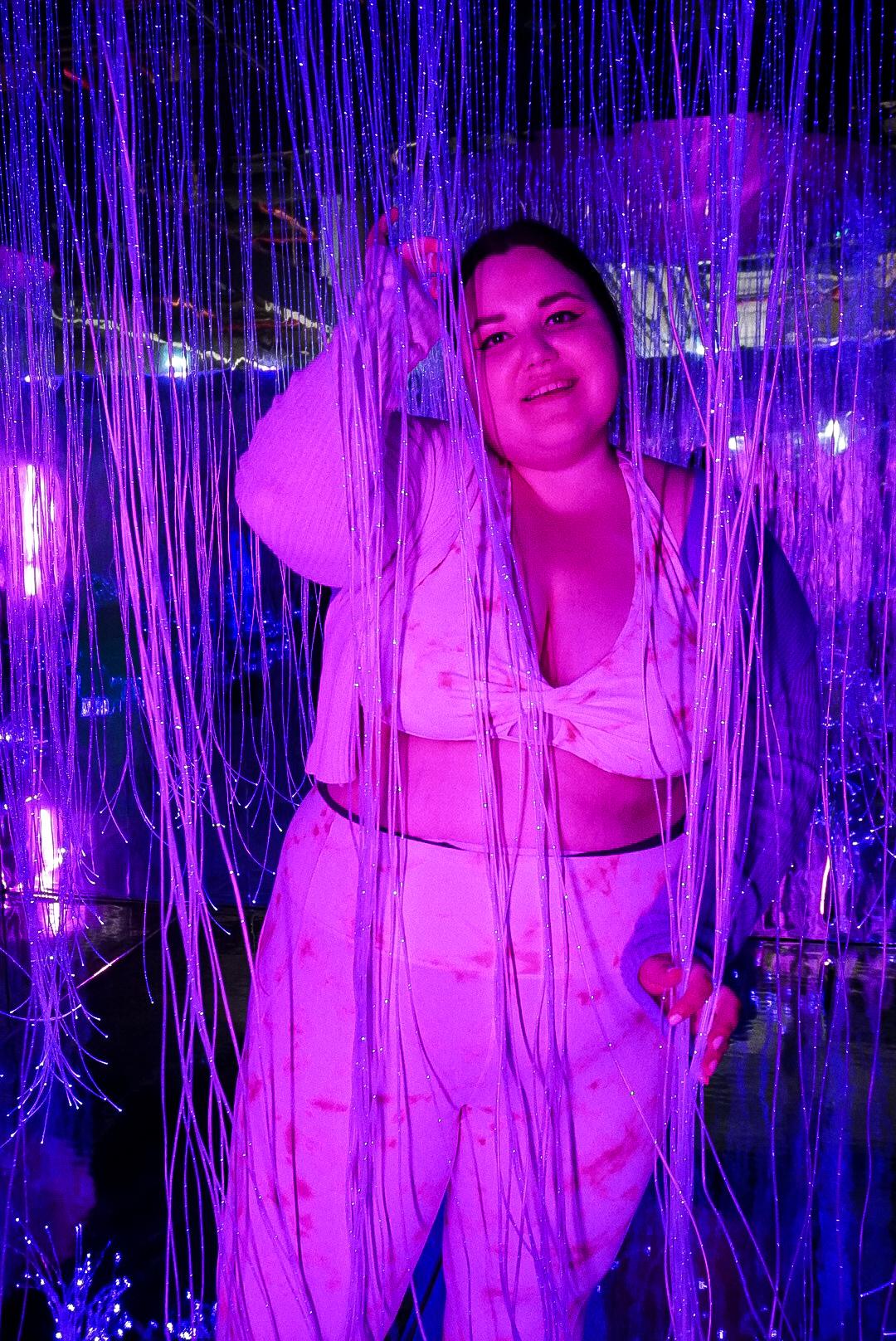 But I am not a good photographer …
Yes, I feel you. Nothing against my mother. She's a great person, but she can't take pictures of people. I also had to teach photography to my husband, who took all of these photos of me in this post. The first 3 years were tough. For 2 to 3 years he has pretty much got the hang of it when it comes to perspectives and the right eye for light and locations. But that was also hard and intense work.
So what to do How does Youtuber Sorelle Amore unpack the tripod and take time-consuming photos with a timer or self-timer? Don't worry, there are options here too. On the one hand, you can of course always ask the staff for help. They are trained, so they can take one or the other good photo of you.
If you would like to book a photographer on site: The team from the Museum of Popcorn is currently working on creating packages for individual photo shoots on site with internal photographers.
Touching allowed?
Perhaps some of you are confused when you first visit: May I touch this rocking horse? Can I really get into the giant popcorn made by a sculptor? And I can reassure you: From the exercise balls to the examples mentioned to the bars in the pink gym, everything is functional and can be used. And if you are unsure, just ask.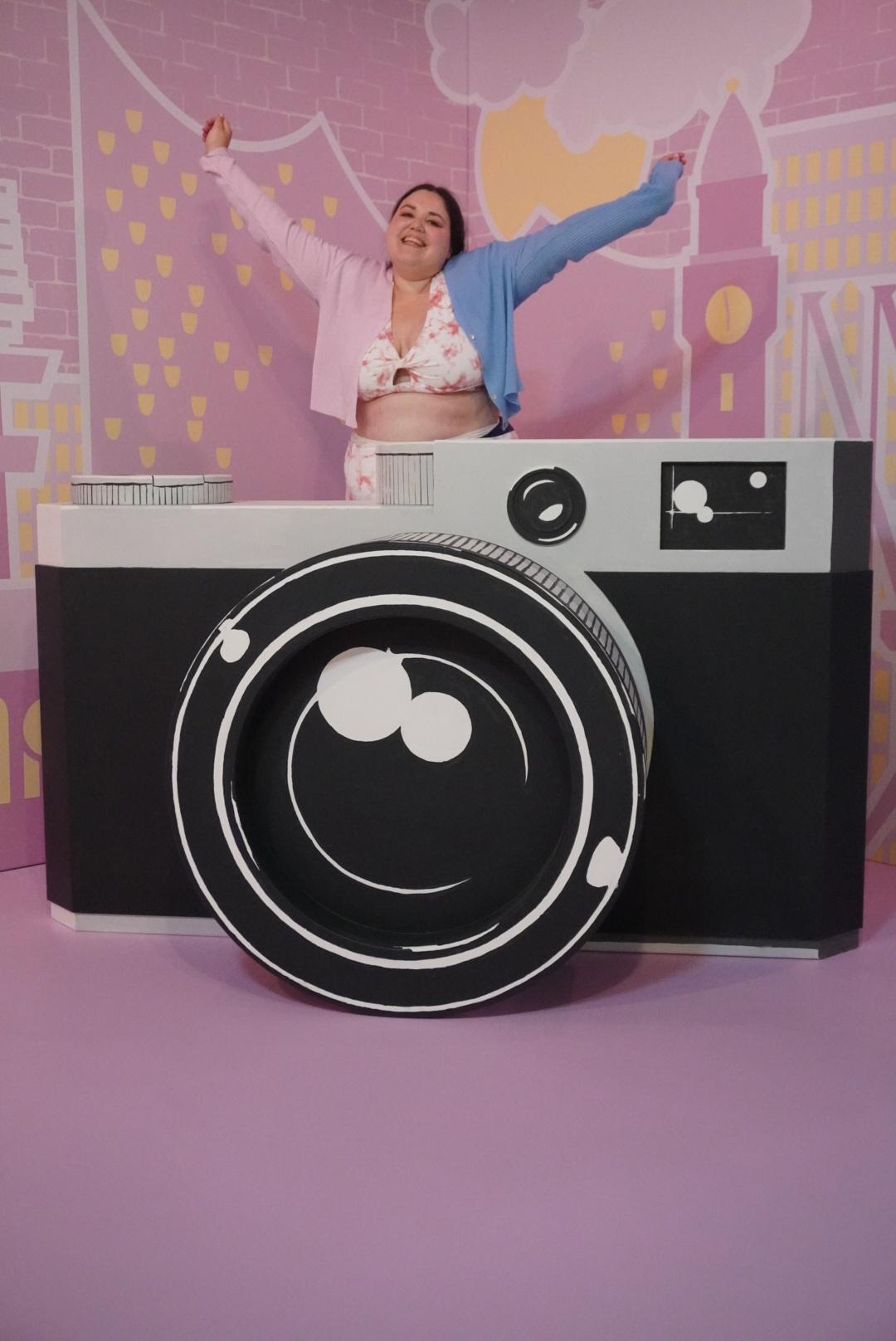 Any questions?
If you have any questions about the museum, you can of course contact the team at the Museum of Popcorn at any time. If you have practical questions about your visit, you can of course also ask me. I wrote a post on curvolution.com about how I prepare for a visit to content museums like this one. Otherwise, just write to me on Instagram, where my name is @bettinaviolabarth. I check my mailbox at least once a day and can certainly answer your question.