Read this in: German
The leaves are slowly turning yellow and brown and many are thinking of the bad weather coming soon – but I think about the next autumn trip. Of course, the summer is slowly over and we have to say goodbye to tropical temperatures in our latitudes. But then again, autumn is a season with beautiful sides. Not only the Pumpkin Spice Latte is available again, even cuddly sweaters and cardigans are allowed to be unpacked again.
In fact, even the most romantic date of all time was in the fall and not in the spring. Where you really can enjoy the Indian Summer in Germany, I'll tell you in this blog post.
A water spring like a fairytale
If you come from southern Germany, it really is very easy. Waiting for you are a variety of great waterfalls and deciduous forests that shine in autumn in a colorful play of colors. But there is a place that I would especially like to recommend to you and that is downright magical.
If you do not know the blue pot yet, you should visit this spring anyway, but especially in autumn, this magical-turquoise water is always worth a visit. My personal recommendation at the time of the yellow-colored foliage would be to start directly at the source and then follow the course of the river Blue to the north. This path is really magical in the fall, as if you had landed in the middle of a fairy tale.
View over the Leinetal
Let us now come to my most beautiful date of all time. It was actually with my current husband and we were visiting my old home of Göttingen. There we stayed with several friends, from whom a friend had to work spontaneously. Well, we could not do anything together. But she lent us her car and suggested we should go to Burg Plesse. This is only a few kilometers away from Göttingen and also easily accessible by bike if you are good at climbing. But we did not have bicycles, so we took the car.
Alone the journey was an experience. Not so much the short drive over the highway, that's more standard. But when we left Nörten-Hardenberg again, we got a very pleasant autumn feeling that culminated in it as we moved through a brightly colored deciduous forest slowly towards the castle always uphill in sweeping serpentine.
We had bought a small picnic in the supermarket and stylishly packed in the old-fashioned picnic basket of my girlfriend. We had taken several blankets, because we knew: You sit on the wall with a view over the Leinetat. The valley was foggy, we had great and healthy food, homemade Chiapudding, Pumpkin Spice Latte (which I have been doing for years) and delicious avocado sandwiches. All around us everything was yellow and orange, behind us this enchanting castle ruins like from a fairytale, which already drew Goethe into its spell.
And then the sunset came over the fog-dipped Leinetal. The most beautiful I have seen in my life. No, we did not kiss each other. But we got married a year later. This date has not lost its effect.
Speicherstadt Hamburg
It seems a bit crazy, but in our family we are always drawn to the Speicherstadt in Hamburg in the fall to steam tea and coffee. I do not know, but especially in cloudy weather, the red brick buildings make a particularly good mood.
If you have not seen it yet, you can definitely tackle the Miniatur Wunderland, which has not been an insider tip for years and is now very popular with foreign tourists. Yes, there are these boat tours, but the most beautiful way through the Speicherstadt is simply on foot. You discover such beautiful, small corners, great spots to photograph the Elphi or small cafes with great tea and coffee. For me, Hamburg is not just a destination for an autumn trip – it's just beautiful all year round. But in autumn, there are already significantly fewer tourists, because the weather is rougher. And as a North German, I am used to storms and storms and knew the weather every day, when umbrellas burst.
Autumn trip on the North Sea coast
As a native of Cuxhaven, it was always nice to have the beach alone in autumn. In summer it is often very crowded, because felt half the Elbe-Weser triangle on our sandy beaches. When is the sea the most beautiful? A matter of opinion! But it's a different experience in every season. Especially when the weather is very rough and the spray in huge masses on the breakwaters looks up, you can have the beach to yourself and have his personal Jevermoment, just listen to nature and usually then you warm wrapped and the beach for themselves ,
As a person who lived a long time of her life in Cuxhaven, I'll just tell you that now: Take a holiday home. They are simply a thousand times more beautiful than the hotels and even my friends who work in the Cuxhaven hotel industry say so. If you can not stay for a whole week, you might also find an Airbnb in power.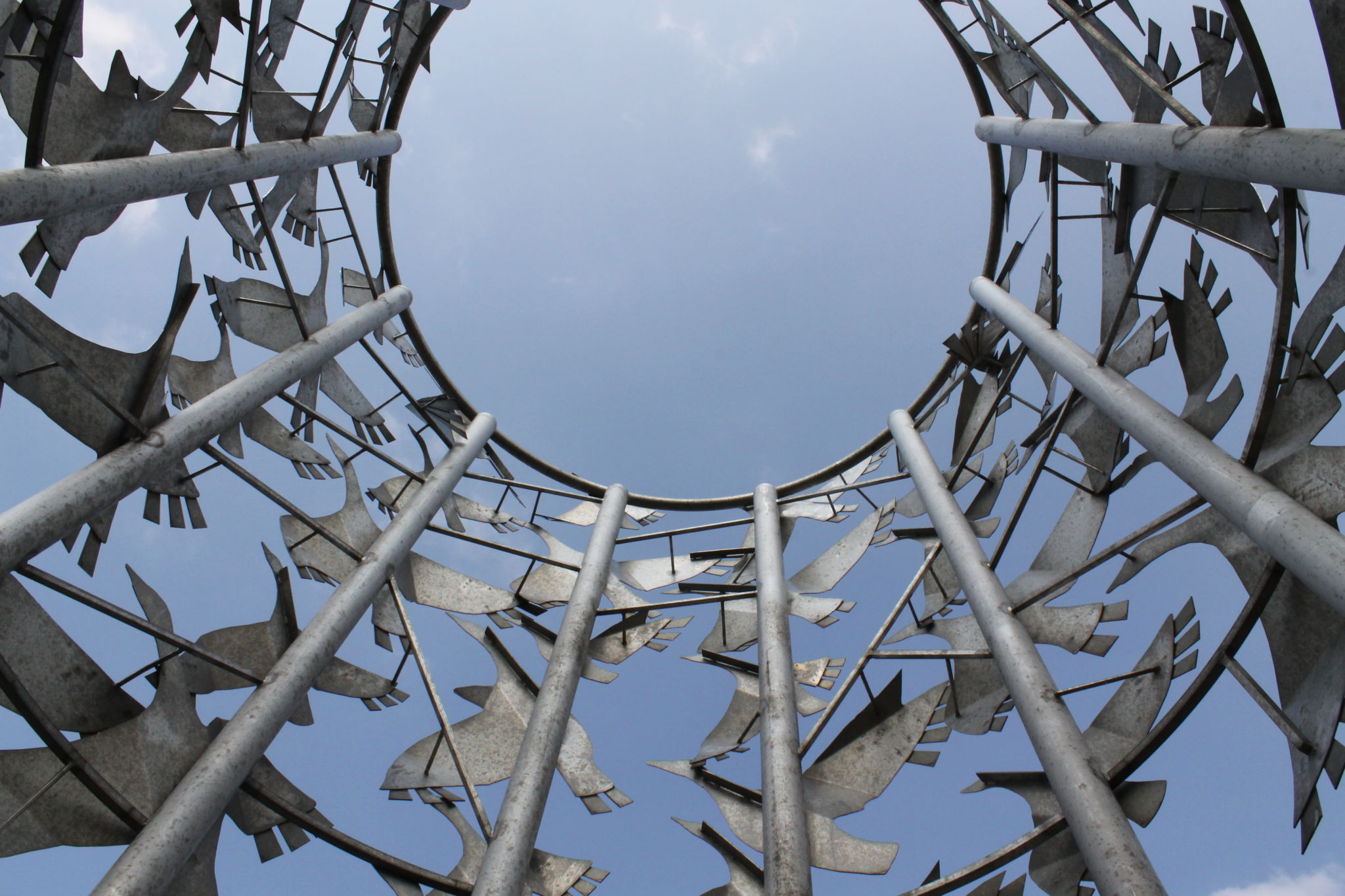 As a local I can recommend you to go to a sandy beach only on a windy day when the sand is already wet. Everything else is simply not good for you, because nobody likes sand that flies in your face. If you are already in Cuxhaven, you can make a stopover in Otterndorf on the way back. Especially the old town is worth a walk. So you have not only an autumn trip, but almost 2 in 1.