Read this in: German
Italy… That's Rome, the eternal city. Venice with its world famous carneval. And Florence and its Ponte Vecchio.
Italy…is Bari.
Bari?
Yes! A city of less than 350.000 people that reaches just over one million taking the surrounding cities in consideration. There are no canals, there's no fountain of neptune, no colosseum.
Rather, one might think that Bari doesn't hold a candle to those glamourous beautiful cities mentioned earlier. But that's not at all the case. Of course, Bari is by far less famous. It's smaller. It's not as rich. On a positive note, however, it's a really charming town which, (also) thanks to the surrounding communities, offers a whole lot.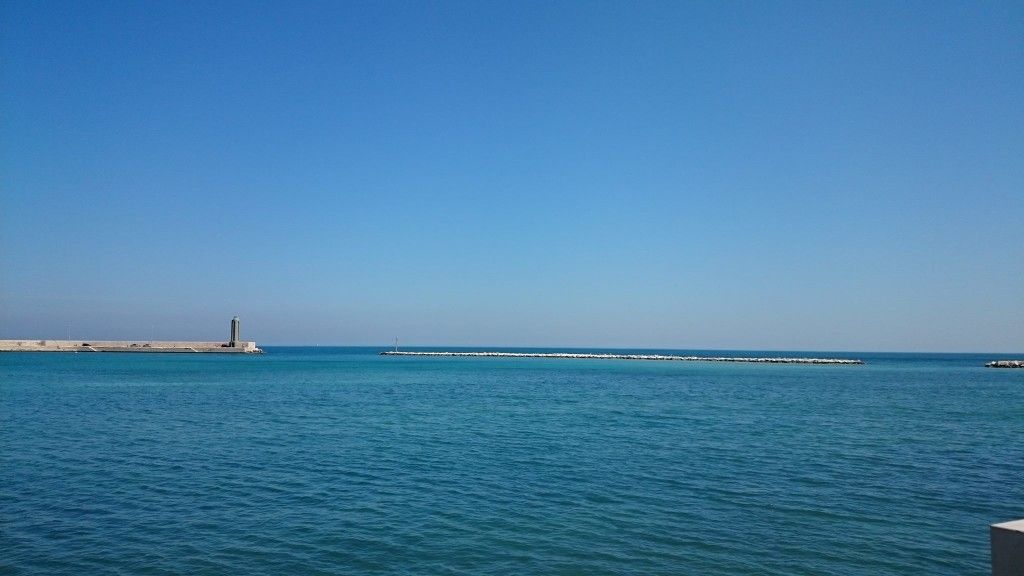 Culture and Surroundings
Museums, concerts and smaller events aren't uncommon. In the beginning of May, for instance, the people celebrate three days in honor of the region's patron saint San Nicola. They have this film festival that's been organized every year since 2010 and lasts for several days. There's a streetfood festival and cultural exhibitions. And! There's the Adriatic Sea! If you're looking for sand you might get lost searching. There isn't any in Bari. But if you take the car or the train down south a bit more, you will find sand beaches.
The region is astonishingly well connected with public transportation – considering that wer're talking about South Italy here. This allows for great day trips to Alberobello, for instance, Castellana delle Grotte or Polignano a Mare. Or to Lecce, where you can find the desired sand beach.
Puglia
Maybe Apulia is not the economically strongest region in Italy, but they are rich in unique locations and day-trip destinations (where else could you find a restaurant caved into cliffs above the sea, where else could you find these beautiful, small, white round houses, the Trulli). Bari itself is a beautiful, proper town with an inviting atmosphere you can particularly feel around the city center and the Corso Cavour. There's a Swabian castle that has been built, or rather rebuilt, by the Stauffer emperor Frederic II. And they have the Theater Piccinni (yeah, that guy with the operas), established in 1854.
And then there's the city's actual gem: San Nicola. That's not only the name of the patron saint and a church, but also the name of the city's oldest district, also known as Bari Vecchia. In the 12th century, this part of the city had long been built. Narrow streets, high, raw walls make for a cool and shadowy place to take a break from the hot Apulian summer sun. Strolling through Bari Vecchia is like travelling in time. And a travel in time worthwhile for that.
Why Bari:
Getting to know Italy beyond the typical tourist destinations? Not a problem at all in the metropolitan town of Bari. Divine summer weather, and the warmth and openness of the people of Apulia will take your hearts by storm and grant you an experience you will long think about even after the vacation is over. I promise.
Oh, and the food is delicious!
Julia, who wrote this article has also her own blog: italienundich. She loves and lives in Italy. You can read and feel in every line how she loves Italy.