Read this in: German
Hoi An, a stunning ancient city with a rich cultural heritage and picturesque surroundings, is located on the central coast of Vietnam. The city is a popular tourist destination due to its distinctive fusion of Chinese, Japanese and Vietnamese influences in architecture, cuisine and customs.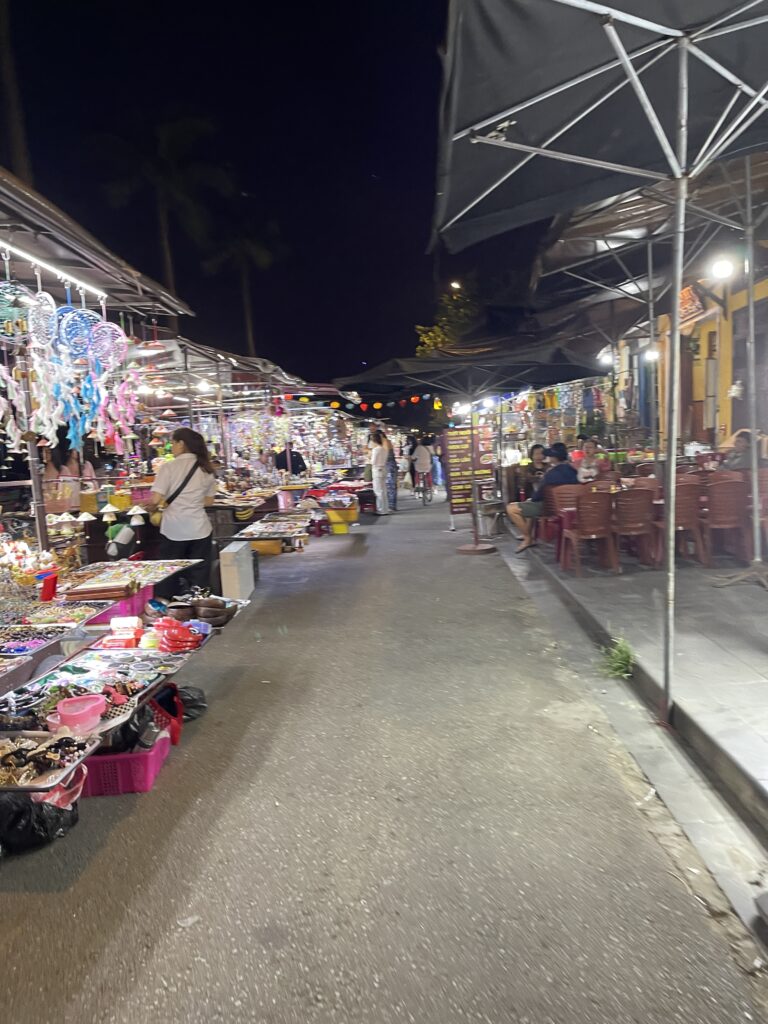 Hoi An's Old Quarter, a UNESCO World Heritage Site, is one of the city's main attractions. The city is known for its beautifully preserved ancient buildings and winding streets lined with glowing lanterns that create a romantic and warm atmosphere. Numerous pagodas, temples and museums highlighting the history and culture of the area can be found throughout the city. 

Culture and history
Hoi An's well-preserved architecture, which combines Chinese, Japanese and European influences, reflects the city's rich history. Hoi An's Old Quarter is a maze of winding streets with colonial-era buildings, traditional wooden houses, and scattered historic temples.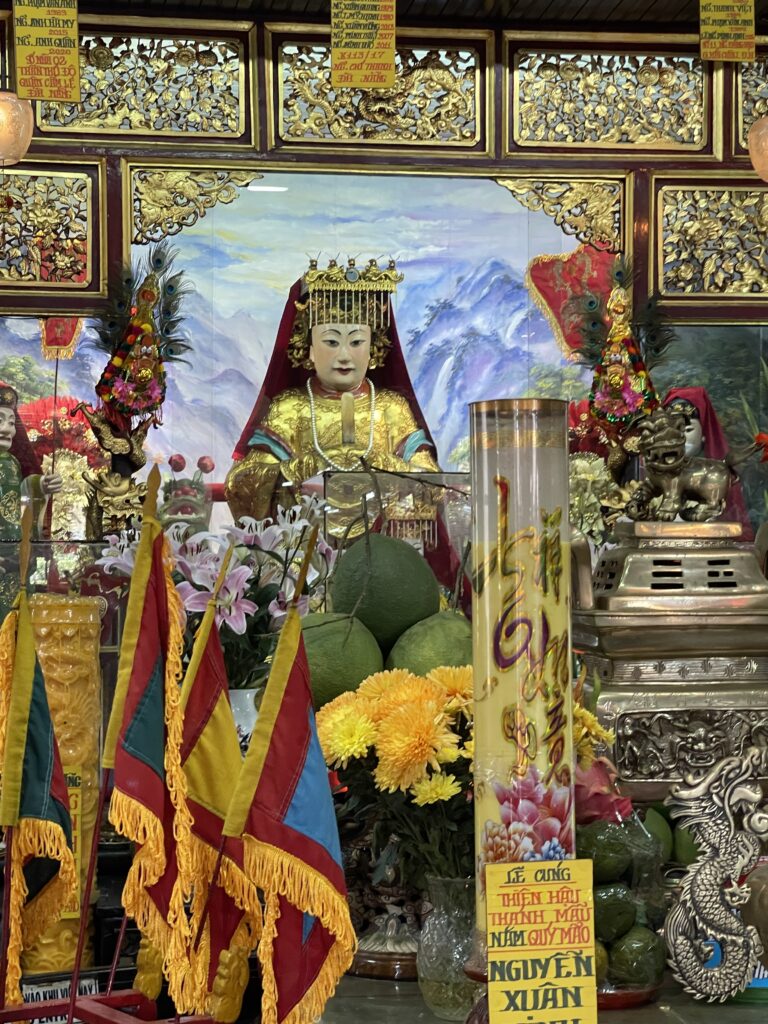 The Japanese Covered Bridge, a representation of Hoi An's historical ties to Japan, is a landmark in the city. Built in the 16th century and featuring a wooden roof and ornate carvings, the bridge is an impressiveexample of Japanese architecture.
Also worth seeing is the Assembly Hall of the Chinese Fujian community in Hoi An. This impressive temple was built in the 17th century by Chinese merchants and is dedicated to Mazu, the goddess of the sea. The temple is a visual feast, decorated with intricate wood carvings, colorful murals and ornate statues.

Food and Drinks
The food is one of the best parts of any trip to Hoi An. The area is known for its delicious food that combines French, Chinese and Vietnamese influences. Cao lau, a noodle dish made with thick, chewy noodles, tender pork and fresh herbs, is one of the most popular dishes in Hoi An. Traditionally, the dish is served with crispy rice crackers and a spicy broth, making for a filling and delicious meal.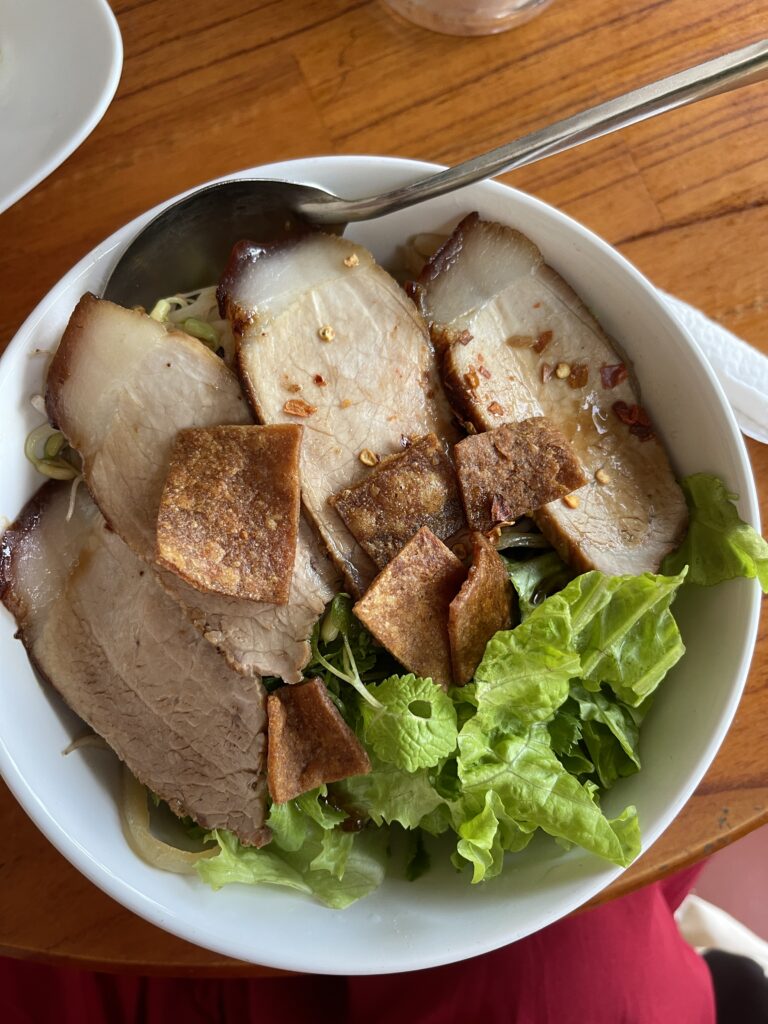 Another local favorite is Banh Mi, a Vietnamese sandwich with crispy baguette, pickled vegetables, fresh herbs and your choice of meat or tofu. The use of high-quality components and an original blend of spices makes Hoi An's Banh Mi especially delicious.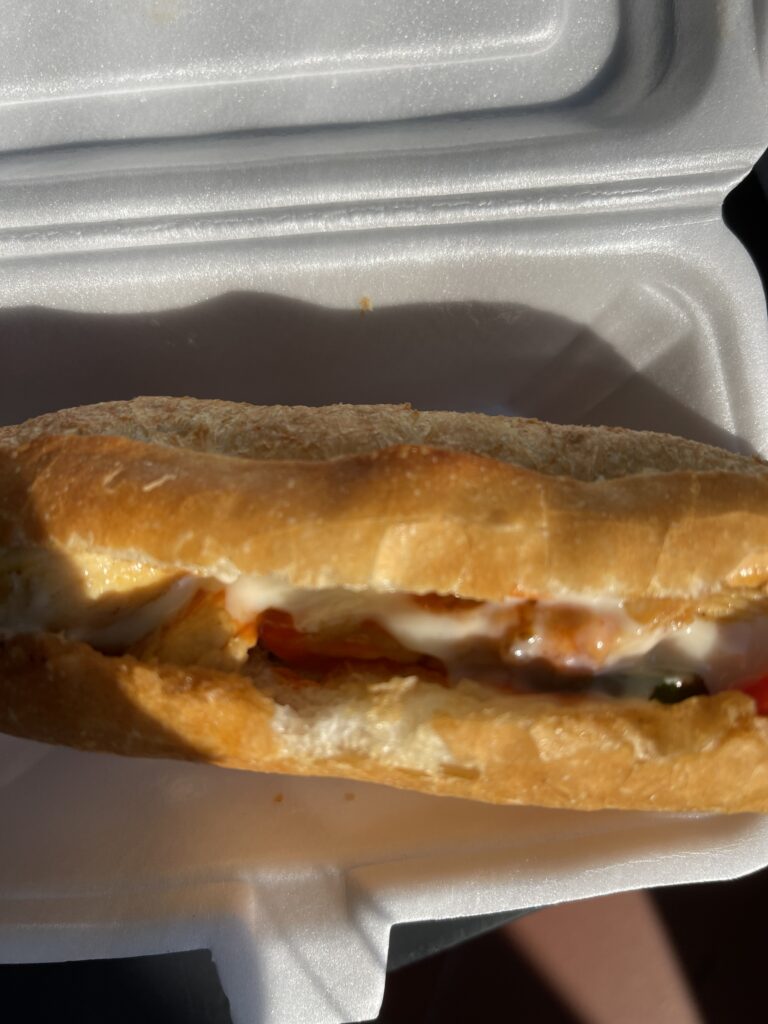 In Hoi An, seafood lovers also get their money's worth. Due to the city's coastal location, fresh seafood is abundant and regional restaurants offer a variety of shrimp, crab and fish dishes. Cua dua, a type of crab prepared in a clay pot with herbs and spices.

Make a wish
A canoe trip on Thu Bon River, a traditional Vietnamese boat,is one of the most charming activities of Hoi An. You'll enjoy breathtaking views of the city's vibrant buildings and historic temples as you relax and float across the water. A great way to see Hoi An from a different angle and escape the busy city streets is canoeing.
The option to participate in a candlelight ceremony makes canoeing at night even more special. You'll be given a small candle to light and drop into the water to make a wish as you cruise down the river.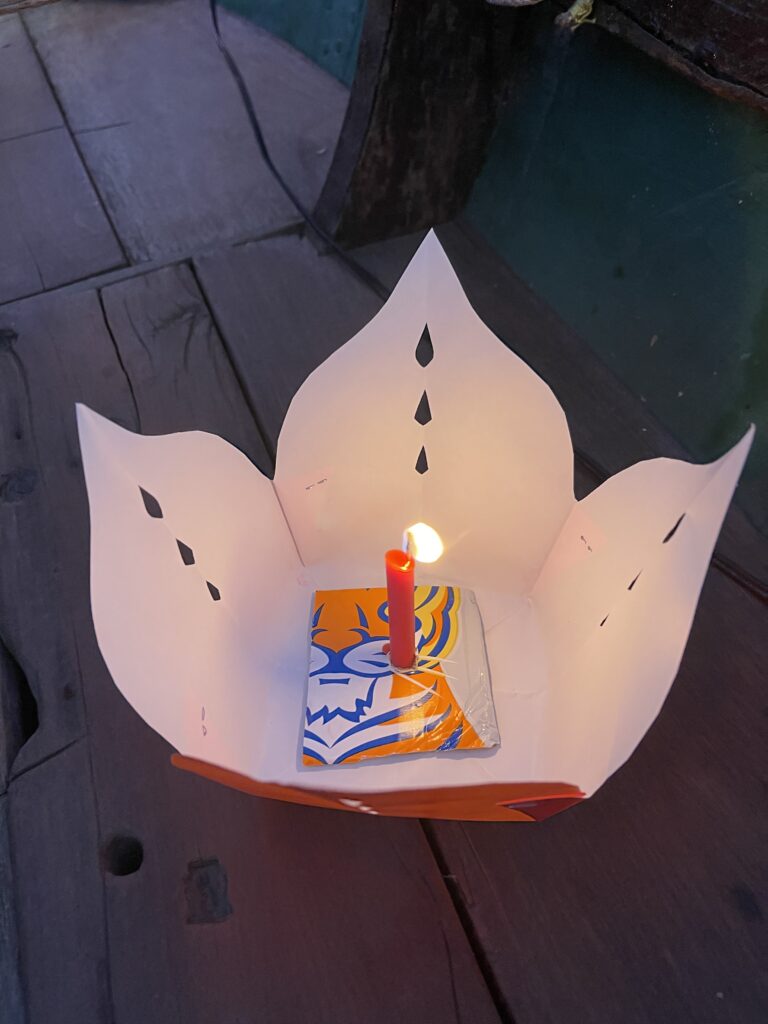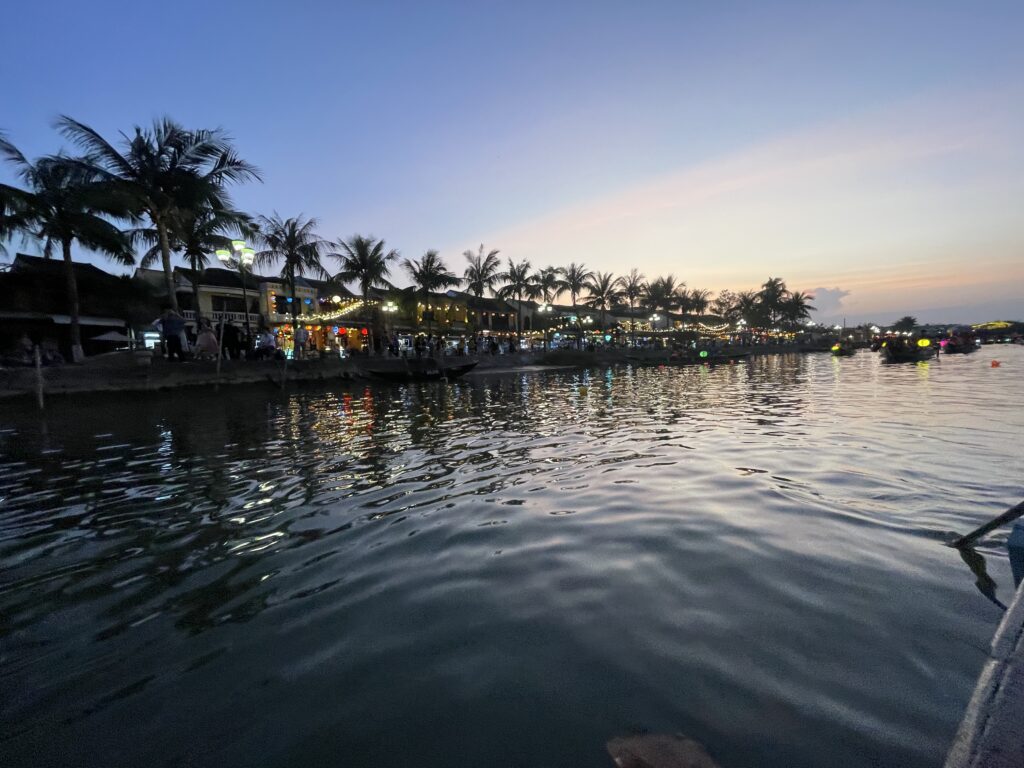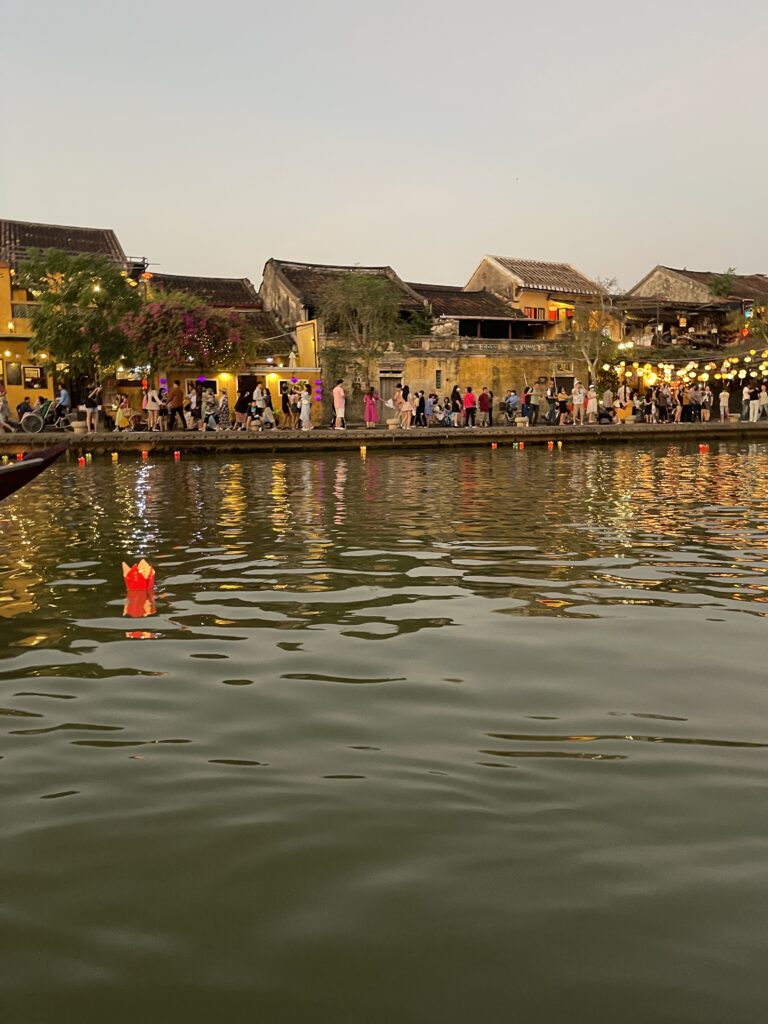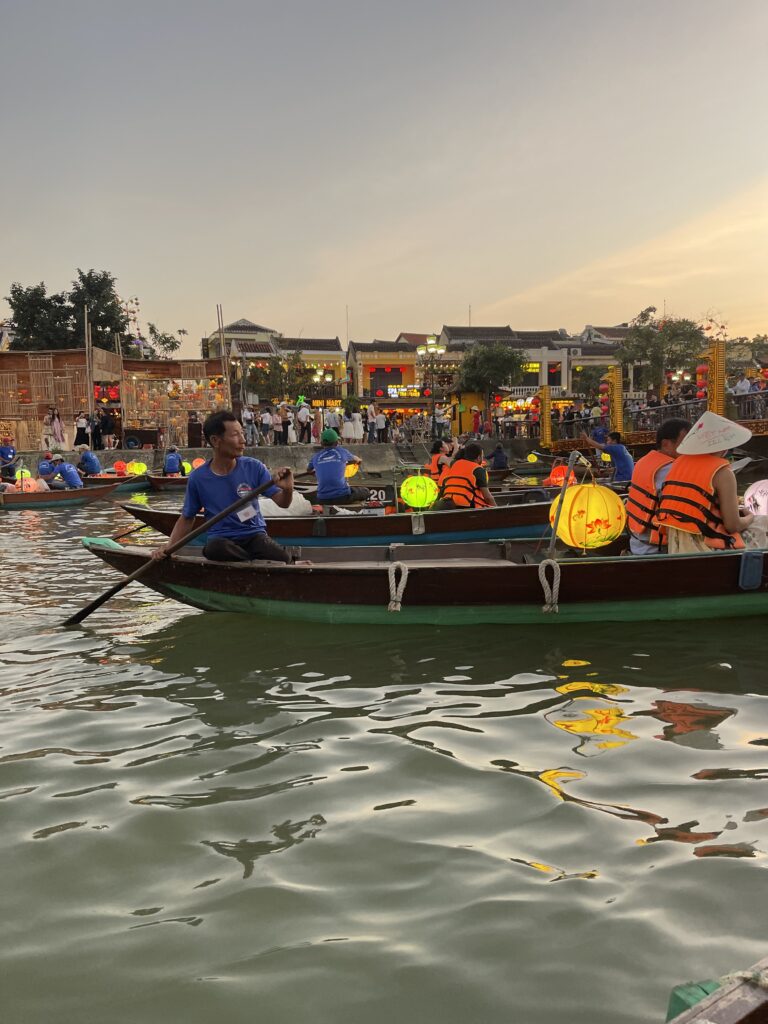 The tradition of making a wish on the water in Hoi An goes back centuries. For many locals, it is a deeply spiritual and symbolic act. In the past, people would light small boats made of bamboo and banana leaves and float them on the river to ask the gods for blessings and protection. Over time, this tradition has evolved into the custom of lighting candles and placing them in lotus-shaped lanterns, which are then floated on the water.
People from Hoi An
It's hard to generalize cities or countries, of course, but the people of Vietnam are known for their hospitality, and this is especially evident in Hoi An. The locals here are hospitable, and visitors to the city are often surprised at how friendly and humorous the people are.
Hoi An residents are proud of their culture and heritage, and they are always willing to share it with visitors. They look forward to showing visitors around their city, and often go out of their way to make their stay enjoyable.
One of the things that visitors to Hoi An love is the way the locals have preserved their traditional way of life. Many of the locals still wear traditional clothing, and they can often be seen going about their daily business on the city streets. The locals are also known for their traditional handicrafts, and visitors can see them making beautiful items such as lanterns, pottery, and embroidery.

Beaches and Relax
Only a few kilometers separate the old town of Hoi An from the picturesque An Bang Beach with white sand. There are many restaurants and bars on the beach, and the water is known for being incredibly clear. Here you can swim or relax in the sun. If you want you can also go surfing and paddleboarding.
Another popular beach spot in Hoi An is Cua Dai Beach. At this beach, which is slightly larger than An Bang Beach, you can do many activities.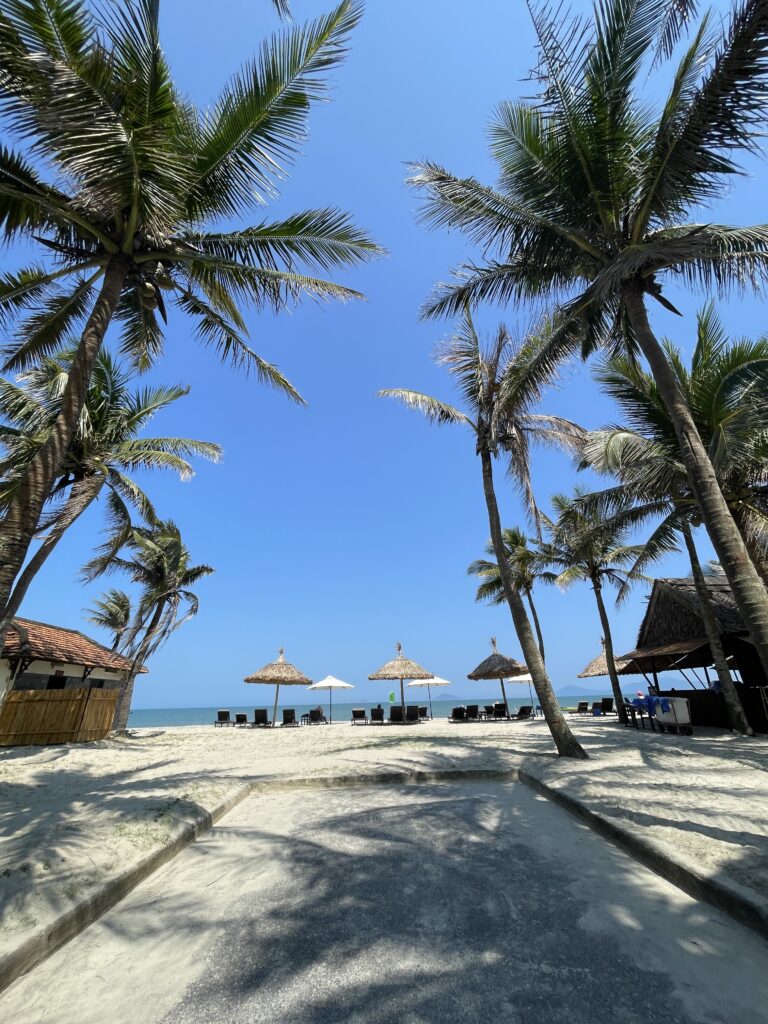 Cua Dai beach is more what to go boating and fishing. In the neighborhood, there are many restaurants and cafes where you can eat local specialties like fresh seafood.
4 thing you should do in Hoi An
A UNESCO World Heritage Site, Hoi An's Old Quarter features a fusion of Chinese, Japanese and European architecture. Explore the Old Quarter. Admire the yellow walls, historic temples and colorful lanterns that line the streets as you stroll through the small alleyways.
Visit the Japanese Bridge, one of Hoi An's most famous landmarks. The 16th-century structure is decorated with ornate carvings and a pagoda.
Shopping: Hoi An is known for its tailors, who can be made for custom clothing at a fraction of the price. You can also browse the many souvenir stores that sell silk lanterns, pottery and other handmade items.
Food: Be sure to go to one or more restaurants and sample your way through the menu. There are many, delicious things to discover. By the way, many restaurants also have vegetarian or even vegan variations.


Conclusion:
For me, Hoi An was truly an experience. The city is full of culture and history, but also super easy to traverse. It is nice to sit in one of the small cafes and surrender to the flow, or in the evening to float on the river and make a wish.
We especially enjoyed the combination between beach and culture. During the day on the beach and in the afternoon (when it gets a bit cooler) into the city. A small but very fine city.
Another highlight was the food. I am a big fan of Vietnamese food. The dishes are always combined with fresh components like fresh herbs or salad.