Read this in: German
A  lot of people travel to Paris. This city is a city of desire, a symbol for the old Europe and classic elegance. Unsurprisingly, the capital of France is a popular travel destination tourists from all over the world. The big city in the heart of France which exists since the ancient times, offers a lot of different types of vacations – from weekend trip to family holiday. Not only package tourists can see a lot of interesting places in city on the Seine, also individual tourists can find great opportunities to learn more about the Parisian way of life.
If you are from Europe, it's not the only way to fly to Paris – you can travel to Paris by train or car, too. There are a lot of ways to travel to France in a quick and comfort way.
Within the city you don't need a taxi or to borrow a cycle. The on wheels driving Metro is better than its reputation. If you want to see a lot of different places in the city, it's the best way to drive by Metro. And it's also good if you want to visit Paris often. You just have to buy the chip card once for about 5 Euro. A week ticket with the Metro costs about 22 Euro – it's as cheap as a single taxi drive in Paris.
HIGHLIGHTS – PARIS
Paris is the city of big and monumental buildings and a lot of people already know the sightseeing hotspots 'cause places like the Eiffeltower are in movies, advertisment, printed on everything. But there is more to explore than just the Eiffeltower.
ARC DE TRIOMPHE DE DE L'ÉTOILE
The Eiffeltower is the most-known monument of Paris. It's the number One priority for sightseeing, but not alone the only must-see in Paris. The Arc de Triomphe is unjustly treated stepmotherly and most people I've seen in Paris just take a pic of this monument from the other side of the street. But the Arc de Triomphe is my favorite view over Paris with less latency than the Eiffeltower or Notredame.
Paris is a perfect city for young inhabitants of the EU-countries because they can visit the most sights for free if they are under 26. So it's great to spent a longer time in Paris to see places like the paintings in the Louvre or the viewing plattform of Notre-Dame de Paris.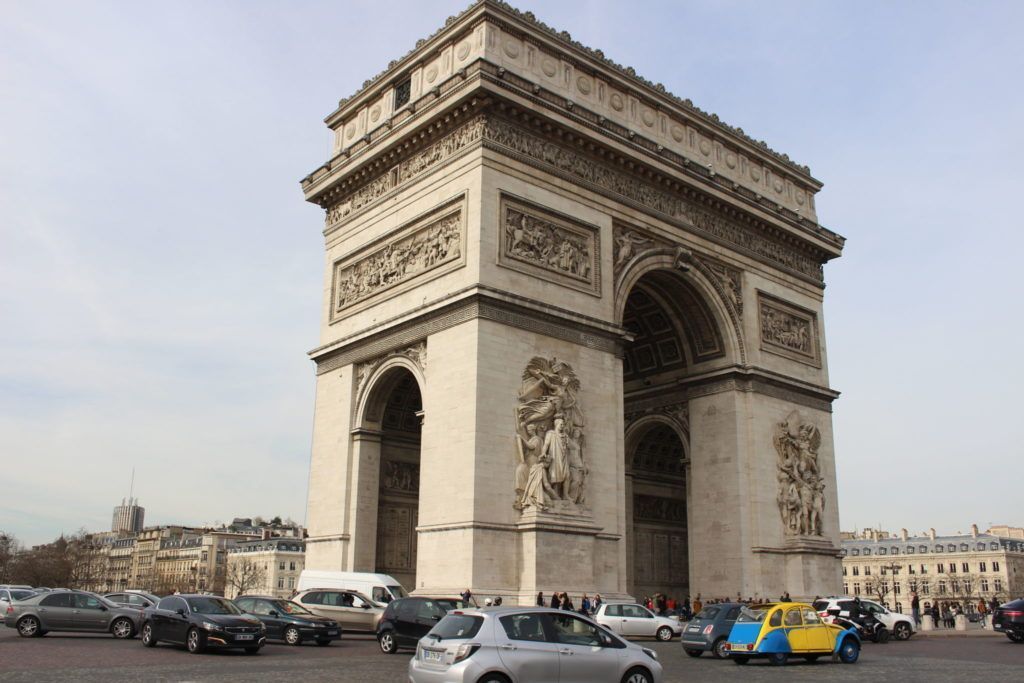 SHOPPING
If you like shopping you will find everthing you want in Paris. The best stores are not near the sights, please take your time and search for some stockists or rag shops outside the tourists hotspots. They are much cheaper and better. My husband found the cheese of his dreams in a local cheese store which was only visited by inhabitants. But it's also great to visit the old prestige stores and stores in the inner-city. I can highly recommend  the Lush Spa 'cause this spa is very different in a refreshing way. Please order a spa treatment some weeks before your Paris trip. And otherwise the Lush Spa has some cool products you can buy exclusively there. Another insider tip is  Printemps – they have the best rooftop bar of the city with a beautiful view.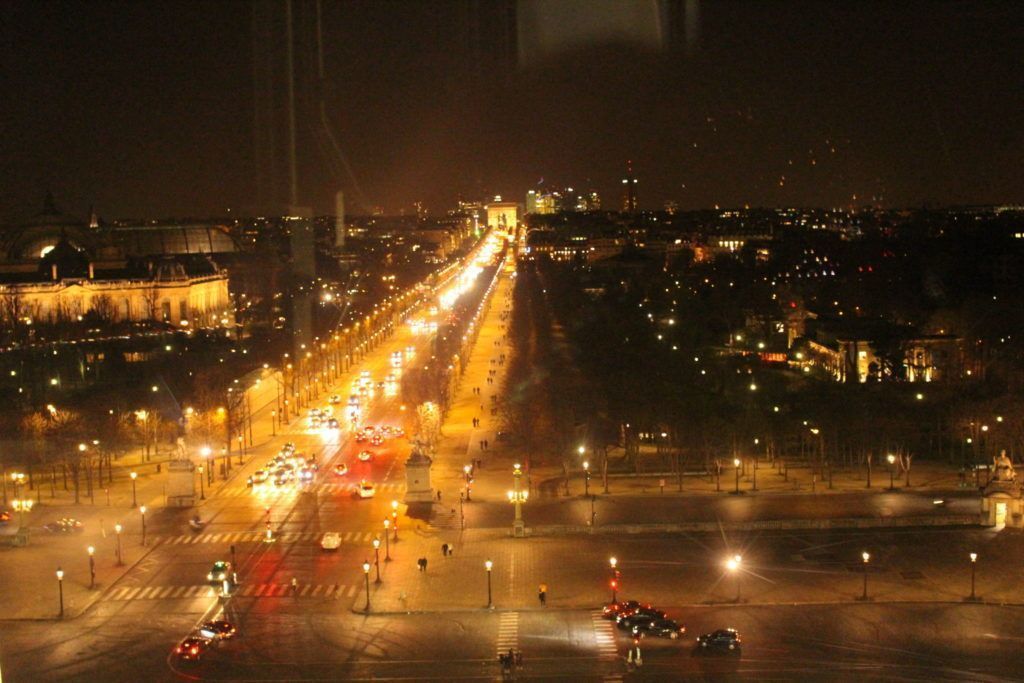 DISNEYLAND PARIS
Every family vacation needs to visit Disneyland Paris and I know a lot of adults, too, who want to fulfill their childhood dream to visit this place. You can visit the park convenient by train. While the idle times and queues are very long in the budy season, I can recommend this funfair in the off saison. Some attractions are closed but most of the off-season they've got the special offer that you can visit both parks for the price of one. I liked Disneyland more than the Studios park 'cause the Studios are smaller and hasn't a rich offer of rides.
Maybe you will be dissapointed of Disneyland 'cause it's nothing else than every themed funfair. Distinctive there are a lot more merchandise stores than rides and the disney soundtrack in continous loop. Person with food allergys or vegan people should bring their own food 'cause the range of food isn't that good in this park – there are a lot of diners and restaurants in this funfair but the quality isn't the best. Off-season is a good way to go on all rides without a premium ticket – we just had to wait for about 60 minutes twice. A overnight stay is just needed in main season.
MACARONS
No matter whether you are in a hotel or living in an airbnb as a self supporter – Paris is the city with the most exquisite food and pastry in the whole world and there are some sweet pastry temptations in every corner of the city, even in supermarkets. Every person who visits Paris should try the macarons there and know the three big pastry houses – Ladureé, Dalloyau and Pierre Hermé. My husband was so amazed by macarons that it became his favorite sweet for tea time. He availed himself the opportunity to try all the three big houses of macaron pastry art. The result of my husband's  macaron tasting: While Pierre Hermé is now more known for quality chocolate, the choloaty Hermé macarons were a great disappointment. So we recommend Ladureé and Dalloyau – Ladureé is highly represented in Paris. You can find stores along the Champ d'Elleyes, at Versailles or near to the Louvre.  Nevertheless don't underrate Dalloyau – the advantage of this macaron manefactury is that you can buy the little confectioneries separately. For spring or summer   our recommendation is bergamot macaron von Dalloyau, it's sweet and refreshing.
VERSAILLES
My personal highlight and inspiration for a lot of weeks weren't some monument in the inner city of Paris, it was a day trip in the legendary pomp palace which has been an inspiration and ideal for numerous castles and palaces. Everybody knows European castles – there are a lot of them in UK, Germany, France and other countries. Though Versailles is and will remain the palace of the superlatives.  The details, the patterns of the colourful carpets, the golden glance – it's overwhelming when you visit this place for the first time. So I recommend to take photos, lots of them. Therewith you can enjoy some little details without any trouble of the overcrowded, noisy castle or the feeling that one room is  more ostentatious than the last one. Another advice is to visit the castle on weekdays when it's not as congested as at the weekend. Actually it's better to visit Versailles twice 'cause you can relish the second visit a lot more than the first one 'cause you already know a lot of the castle and can find some new details.
If possible make this excursion on a day with good weather to spend the whole day there. There is a lot in the garden of Versailles to explore. The park is so big that some people rent golf carts to explore the whole aerial in a comfortable way. You can also find cafés and a Ladureé macaron store in the palace but it's also possible to bring your own food. And think that this palace has security controls which takes a little time at the entrance. It's common at the most of sights in Paris since several years.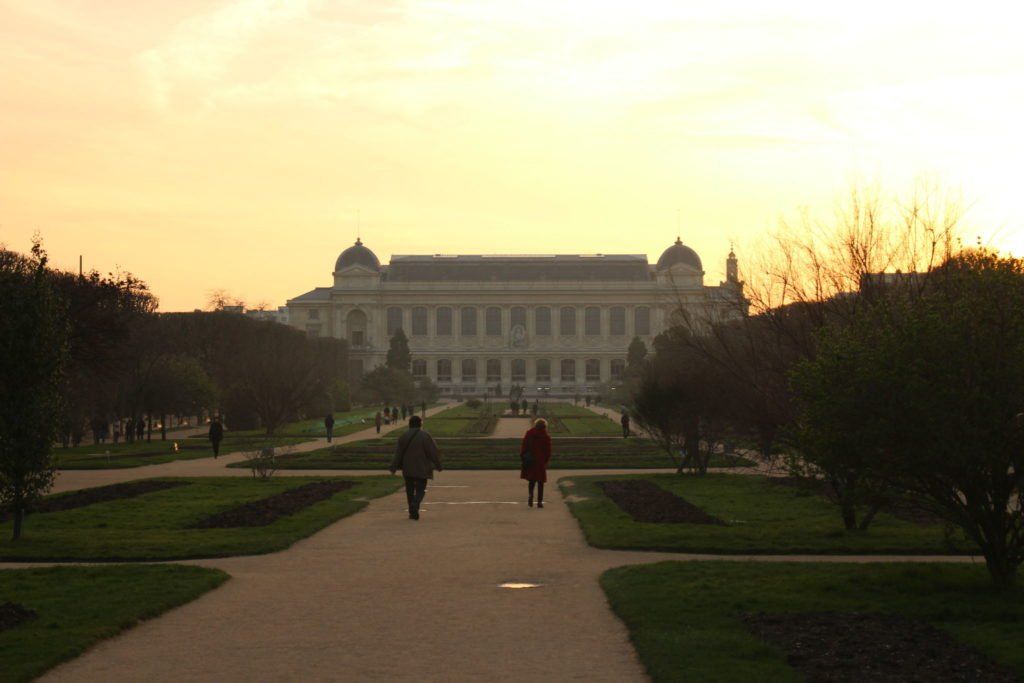 NIGHTLIFE
In the evening Paris is a beautiful place to explore the city and its sense of life. Huge discos are not so popular there. As a Frenchman you meet friends in a bistro to grab a snack and drink some wine or you just have an appointment at the Seine with blought along drinks. This doesn't sound very glamourous, a little like a kiosk tour in Berlin, however it is more dignified with Parisians who bring wine and a picnic basket with some snacks for a vespertine gathering. The nightlife in Paris is outside. Popular venues for this are the Champ du Mars around the Eiffeltower and the place at Sacre Coeur with an incredible view at night time Paris.
If you want to take photographs or film the Eiffeltower at night, you shouldn't share this on social networks or elsewhere. The night illumination of this monument has a copyright and shouldn't be published in a private or commercial way without the permission of the operating company SETE. SETE conducts strict controls and even some people who published pics of the nighttime Eiffetower just on Facebook or Instagram got some fines. As a private user you should publish your photo of the illuminated Eiffeltower with the caption "copyright Tour Eiffel – illuminations Pierre Bideau".
SLEEPING
Paris is one those cities in Europe where a cheap price means not that a hotel is bad and an expensive hotel doesn't have to be good. For everyone who is fluent in English and maybe can talk a little bit French I can advise to be a self-caterer and book an airbnb. It's so much better to buy fresh vegetables on the market or madeleines with fig jam at the next supermarket for breakfast. Thus you will become acquainted with a totally different side of Paris, more like an inhabitant and less like a tourist. But this opportunity is nothing for just one or two days – you should stay for at least one week to have enough time to explore your new neighbourhood.
If you don't have a problem to stay at a place which is a little further afar from the sights you can find cool airbnb flats for about 40 Euro per night for two people. My husband and me shared a little business flat for 29 Euro per night, focal in Belleville. The next supermarket and a weekly market with fresh products were just a minute away.
We really enjoyed our two weeks in Belleville since it's 15 to 20 minutes away from all important sights in downtown by Metro. Besides you have the feeling of being part of the city, like a transfer student in this beautiful quarter with little bars and bistros, boutiques and without the annoying and loud crowd of tourists and eiffel tower street seller.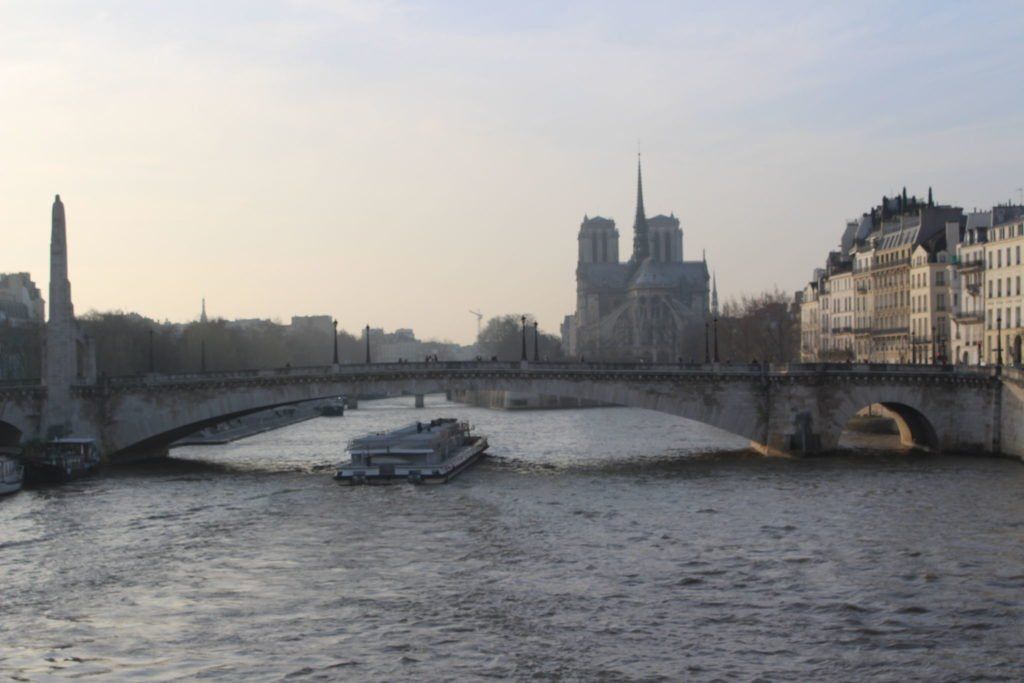 Text and Photos: Bettina Barth