Read this in: German
Wondering what the beauty world looks like in 2023? From skincare minimalism to virtual reality makeovers, this year offers innovative and exciting trends. Read on to discover the top beauty trends of 2023 that everyone's talking about.
The Rise of Minimalism in Skincare and Makeup
Tired of complicated beauty routines? You're not alone. Minimalism in beauty is a big trend this year. It leads to simpler skincare routines and makeup that emphasizes your natural beauty.
Virtual Reality Makeovers: Try It Before You Apply It
2023 brings a new era where you can try out new looks thanks to virtual reality makeovers, without lifting a brush. See how technology is turning the beauty world into an interactive experience.
Why Skin Tints Are Replacing Foundations in 2023
Move over, full-coverage foundation! Skin tints are the new favorites for a light, natural look. In 2023, skin tints are the new Holy Grail for those looking for a light, airy finish that lets you feel like you're just being yourself. It's like an Instagram filter, but IRL (In Real Life). It's not only super convenient but also perfect for all your #NoMakeup selfies!
Tip: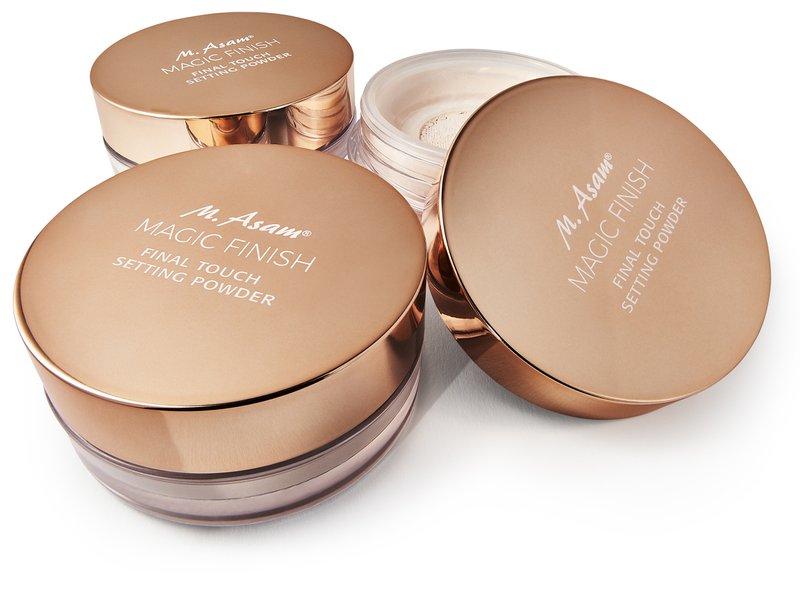 The perfecting loose powder utilizes Spherical Powder technology for a blurring effect and is enriched with nourishing ingredients like hyaluronic acid and argan oil, ensuring a fresh, flawless complexion. The weightless texture allows for easy, even application, and the universal shade "Bare Skin" naturally adapts to every skin tone.
Sustainable Beauty: More Than Just a Buzzword
Climate change is in focus, and sustainable beauty products are not just a niche but a must-have. From eco-friendly packaging to biodegradable ingredients, in 2023 we can feel a real "Green Wave" in the beauty scene, and it's not just a buzzword but a genuine movement.
Eco-Friendly Packaging
Firstly, goodbye single-use plastic! Brands are saying goodbye to plastic packaging and opting for eco-friendly options like glass, metal, and compostable materials. Some companies even offer refill stations for their products, so you only have to buy the packaging once and then refill it again and again. Talk about being eco-chic!
Clean Ingredients
Secondly, clean beauty for the win! The days of toxic chemicals and incomprehensible ingredients are over. Now it's all about natural, organic, and ethically sourced ingredients. No parabens, no sulfates, and definitely no animal testing.
Sustainable Practices
And lastly, it's not just about what you apply to your skin but also how it's produced. Brands are putting more emphasis on integrating sustainable practices into their production processes. Think renewable energy, water savings, and even social sustainability where producers are paid fairly.
The Rise of Inclusive Beauty: Beauty for All
The inclusive beauty movement is gaining traction. Beauty is now for everyone, regardless of age, gender, or skin color.
Yes, it's finally about more than just makeup and skincare; it's about inclusion, diversity, and celebrating every individual personality. Welcome to the era of inclusive beauty!
Foundation for All Skin Tones
Remember the times when there was only a limited range of foundation shades? Those times are over, folks! Brands are now releasing products for every skin type and color. From the lightest porcelain skin to the deepest, richest shade—there's a match for everyone. And that's truly something to celebrate!
Gender-Neutral Products
And hey, why should makeup and skincare be just for women? More and more brands are realizing that beauty knows no gender boundaries. Gender-neutral beauty products are on the rise, allowing everyone to highlight their individual beauty, regardless of how they identify.
Age is Just a Number
The inclusive beauty movement has also changed the perception of age. Products specifically for "mature skin" are getting a modern update. Brands are celebrating beauty at every age and offering products suitable for every stage of life, from teenagers to seniors.
Body Positivity
Not to forget, the body positivity movement is also making waves in the beauty world. Goodbye Photoshop, hello real bodies! Brands are increasingly showcasing models of all sizes and shapes to celebrate the diversity of the human body.
'90s Beauty Revival: The Best of the Past
Remember the '90s? The beauty trends of the '90s are making a strong comeback. From brown lipliner to hair scrunchies, you're in for a nostalgic dream.
TIPP:


The Glide & Stay Lipliner from trend !t up offers a waterproof, ultra-creamy texture for long-lasting contours, prevents lipstick from bleeding, and is also suitable for filling in the lips, all in a vegan formula.
DIY Skincare and Makeup: An Old Trend in a New Light
The art of DIY skincare and makeup has reached new heights in 2023. Whether you're mixing your own serum or using food for beauty treatments, DIY is more advanced and popular than ever.
Tip:
DIY Sugar-Coconut Oil Facial Scrub
What you need:
1/2 cup coconut oil 1/4 cup sugar (white or brown, depending on preference) Optional: A few drops of essential oil of your choice (e.g., lavender, tea tree, or rose) for a pleasant scent Instructions:
Melt coconut oil: If the coconut oil is solid, slightly melt it in a microwave or on the stove until it's liquid but not hot.
Add sugar: Mix the sugar into the liquid coconut oil. If you want a coarser scrub, you can add more sugar.
Add scent: If you're using essential oils, add a few drops now.
Mix: Stir all the ingredients well until a uniform mixture forms.
Test: Before use, test the scrub on a small patch of skin to make sure you're not allergic to any of the ingredients.
Apply: Massage the scrub in circular motions onto wet face. Be careful to avoid the eye area.
Rinse: Rinse off the scrub with warm water and pat your face dry.
Hydrate: Afterwards, apply your regular moisturizer to hydrate the skin.
Anti-Pollution Skincare: Protect Your Skin in a Modern World
As environmental concerns rise, anti-pollution skincare becomes an essential part of our beauty routines. Learn how these products protect your skin from modern environmental hazards.
Tip: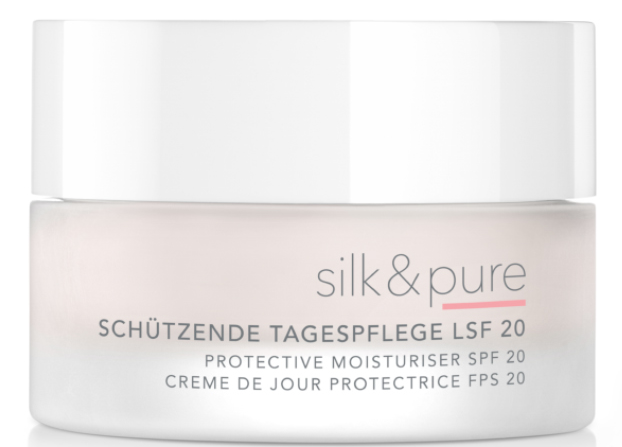 The daytime care "SILK & PURE" by Charlotte Meentzen offers comprehensive protection against various light sources that can harm the skin all year round. With an SPF of 20 and the addition of butterfly bush, a potent plant extract, the cream acts as a "360-degree photoprotector". It also contains vegan silk for anti-pollution protection and peach blossom extract against oxidative stress, to holistically protect and nourish the skin.
Conclusion
The beauty trends of 2023 are a mix of innovation, nostalgia, and necessary progress. They shape an industry that is not only more inclusive but also better tailored to the needs and desires of us consumers. Stay up-to-date and incorporate these beauty trends of 2023 into your routine, which are making waves in the industry.