Read this in: German
At Christmas time there are Christmas decorations in Berlin next to the many Christmas markets everywhere. Feeling at every corner there is a small glow or roasted almonds. But what is it that makes up all this fascination?
advertising
Christmas market and tradition
The tradition of the Christmas market in Germany goes back about 600 years. Yes, even then there were the popular Christmas markets. Originally, the Christmas markets were meant to provide people with everything necessary for the Christmas season. Whether it was small gifts of craftsmanship or blankets and food. Where exactly the custom began, I could not find out. In any case, it was already feasted and warmed up with warm drinks from the cold.
It was the anticipation of the cozy Christmas time that the market ushered in.
In the 17th century, the first cribs came from Italy. In Naples e.g. Nativity is still very traditional today. A whole street in the center of Naples is dedicated to this. Each church has a different, elaborate and elaborate crib.
Fascination Christmas markets
There are many theories why Christmas markets fascinate us so much. For some it is an occasion to drink mulled wine and co with friends, colleagues and family. For others, strolling around the Christmas market is a harbinger of Christmas. It increases the anticipation of the festival.
In the meantime, there is a Christmas market in every small town, in every village, and indeed in almost every neighborhood. You have already read our North Germany guide in the meantime.
Berlin
Of course, the capital Berlin exerts a very special fascination. I was in Berlin for business and could not resist attending a few Christmas markets. Unfortunately, I'm not a big fan of mulled wine, but that absolutely did not hurt the visit.
Spandau Christmas Market
Who wants to see a nativity scene with living animals or would like to enjoy the old town of Spandau with atmospheric stalls and craftsmanship, is right here. On the Advent weekends, the main stage is "Christmas meets Rock and Roll". Whether US Southern rockers from "Modern Earl" or the Zoll Big Band play Berlin. It is rocked.
From 26.11 to 27.12.2018
Sunday to Thursday from 11am to 8pm
Friday and Saturday from 11am to 10pm
Admission is free on all days!
Christmas market Charlottenburg Palace
Beautiful, colorfully lit facade, with a historical backdrop exude a very special flair. Each tree is lavishly irradiated and two 8-meter high, sparkling tower cascades flank at the main entrance. Since 2007 there is this traditional Christmas market on the railing in front of the castle. There are over 30 tents that not only satisfy the culinary desires, but also provide exciting games and craft ideas for little ones.
From 26.11 to 26.12.2018
Christmas Gendarmenmarkt
One of the most famous and popular Christmas markets in Berlin is certainly the market on the Gendarmenmarkt. With over 1000 fairy lights, the course shines in the glow of various lights and colors. Whether singers, acrobats or artisans, there is something for almost everyone. In addition to the traditional gourmet food, there are also gourmet cuisine and champagne. If you prefer to leave the mulled wine and approve a glass of wine, then you will not go wrong. The good thing about this Christmas market? He is so insanely central. From here you can walk to other Christmas markets. If you do not want to walk, take the subway.
From 26.11. until 31.12.2018
Stay overnight in Berlin – Scandic Kurfürstendamm
In Berlin, you are really spoiled for choice. So many beautiful hotels in every city area. Where should you sleep? The prices really vary completely. It's all a matter of preference.
This time I have chosen a very sustainable concept. I am always happy when I do certain things for the environment. In this case my choice is the Scandic Hotel Kurfürstendamm.
The Scandic Hotels are a Swedish hotel chain. What I find very impressive is that they have already incorporated sustainability into their concept. To name just a few points:
30% organic share at breakfast
only organic eggs and Fairtrade & organic coffee and tea
Green stream

Surroundings
The hotel on Kurfürstendamm is super convenient. Only a few steps away from the KaDeWe and from various underground and bus stations. Just around the corner there is a very nice Spanish restaurant, Tapasbar Bonito. Only a few tables and very cozy.
Rooms
The rooms in the hotel are from classic chic to trendy streetstyle. I like the clear, Scandinavian design, but the graffiti rooms are very special too. Many rooms have the right image for the target group.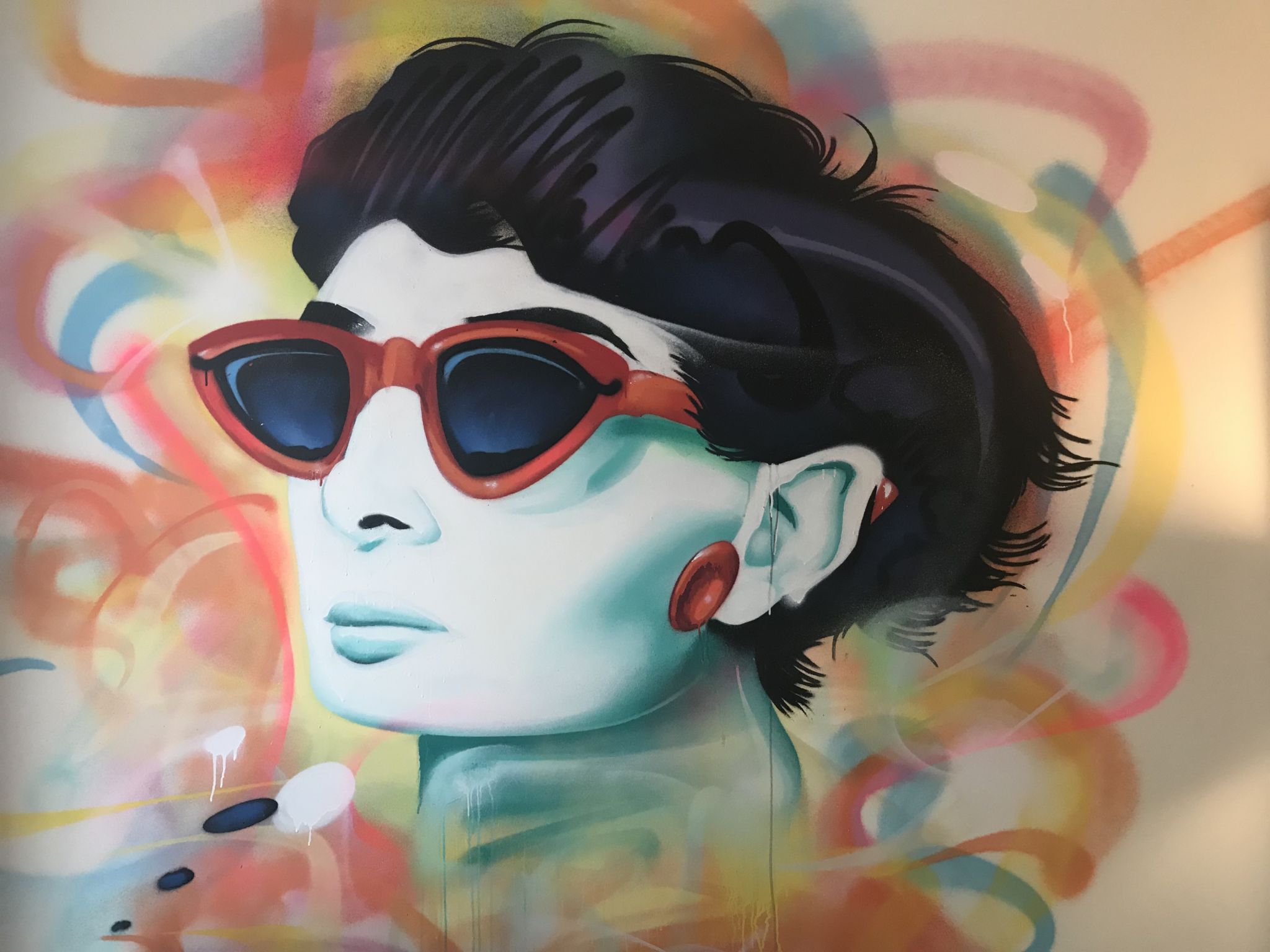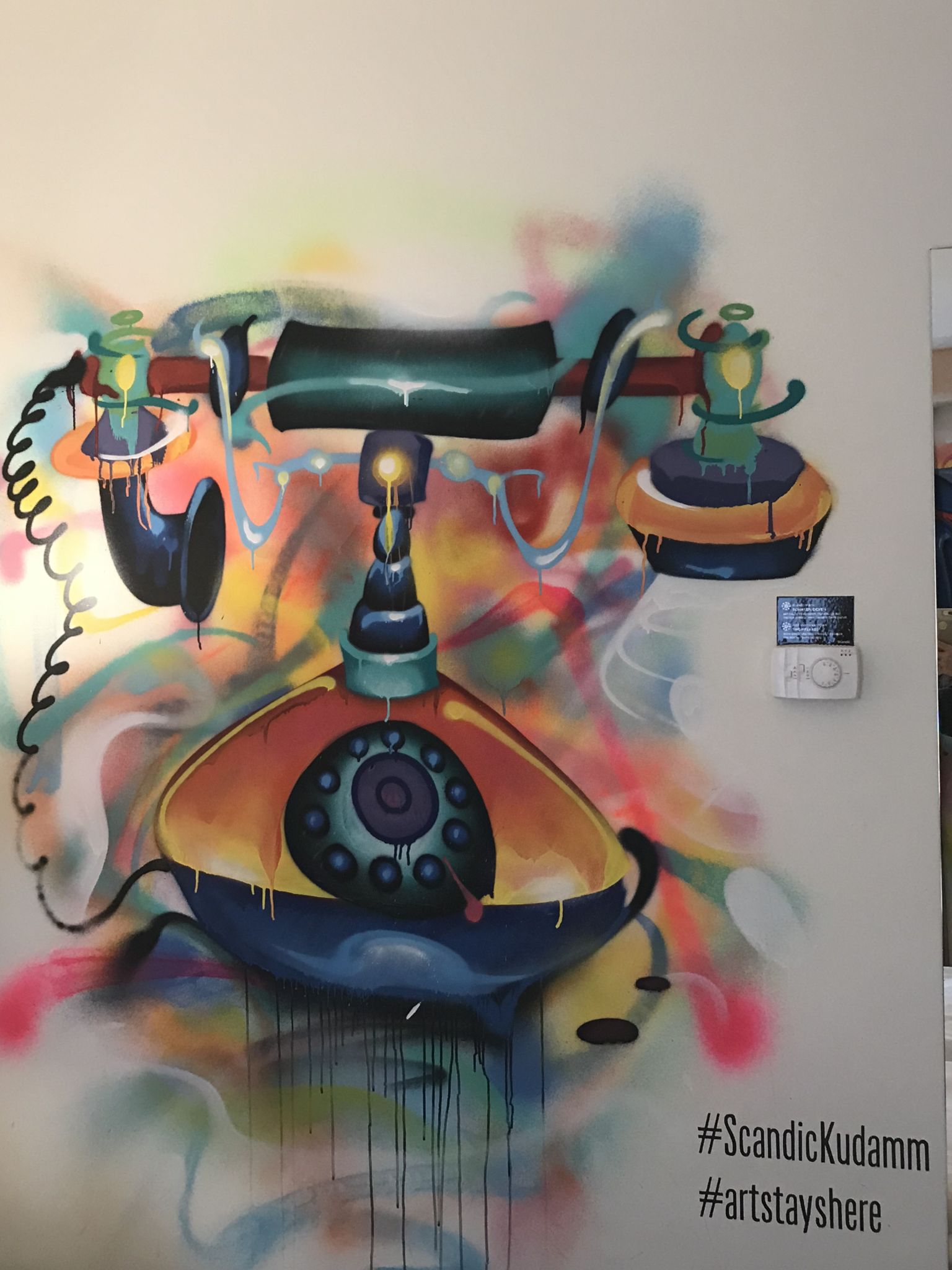 Hotel
I especially liked the lounge on the last floor. In the evening you can sit together in a relaxed atmosphere. The skyline is great. Most of all, after a long day out, sometimes you just want to stay in the hotel, have a drink and relax.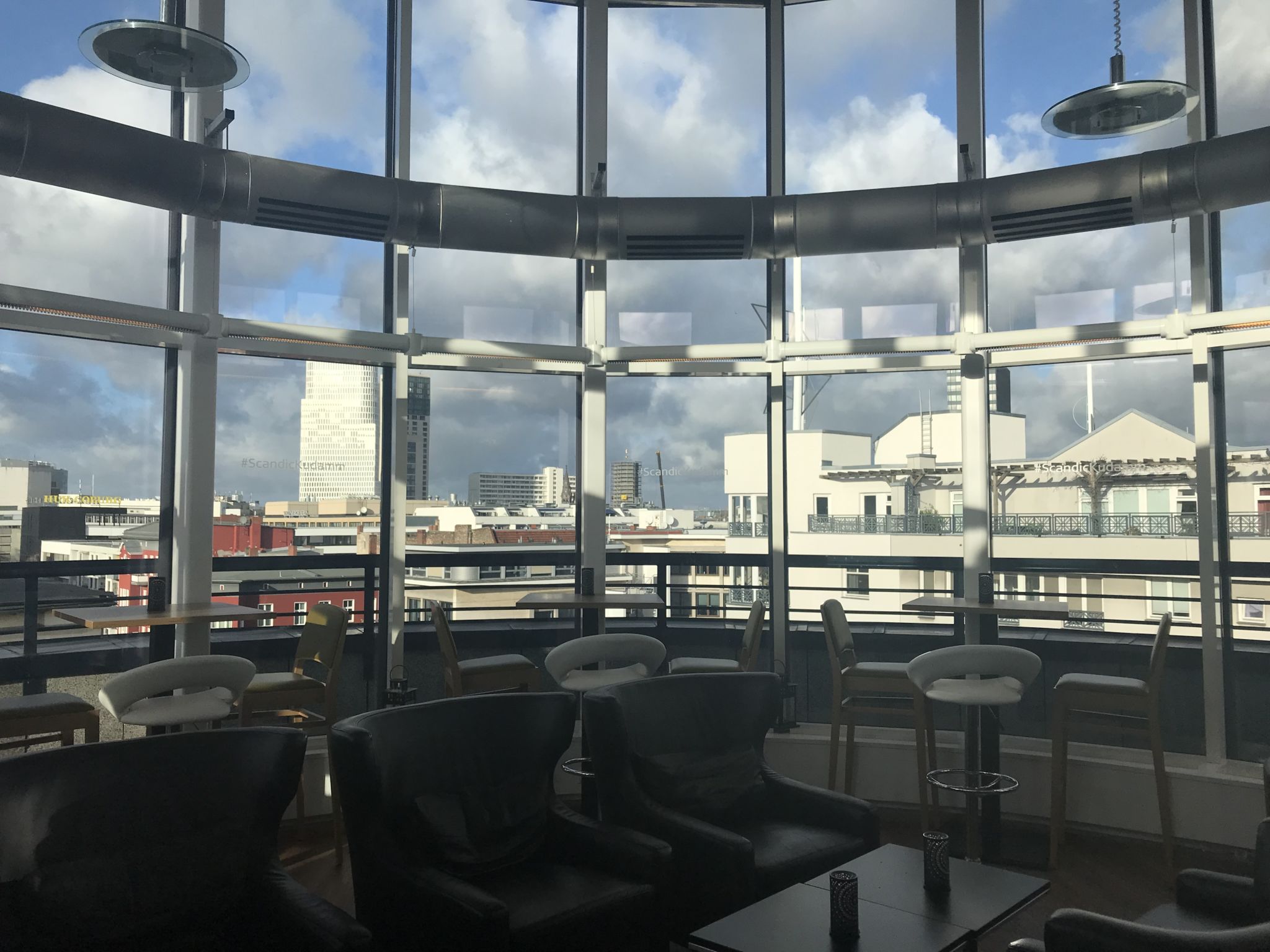 Sport
Sometimes I can still understand why hotels do not have a proper sports room or are located somewhere in the basement or under the stairs. Nowadays, where nutrition and exercise are simply part of our lives …
Here is the room at the top and he is bright and friendly. Even if it is not very big, it also offers space for yoga mats. For me personally super important. I like to do my Pilates exercises in the morning and if there's no room for my mat, I'm a bit disappointed.
Conclusion hotel:
What I found particularly interesting about the hotel is the moose and certain small Scandinavian details that run throughout the hotel. However, in an absolutely unobtrusive way. In addition, I think it's great when hotels think about the environment and co. The staff was very adorable and you can tell, that among themselves a good mood prevails. I personally think that you can feel that very well. Especially when you travel a lot like me, I pay attention to such – albeit small – details.
The hotel is small and informal and although it was almost fully booked, you did not feel that the breakfast room, the buffet or the lobby were overcrowded. I guess, since Berlin has so much to own culture and entertainment, most tourists will spend more time outside, than spend indoors.
Mehr Infos:
Scandic Hotel Kurfürstendamm
Adresse: Augsburger Str. 5, 10789 Berlin
Note: 
Vielen Dank an das Scandic Hotel Kurfürstendamm für die Kooperation die im Zuge einer Pressreise entstand.