Read this in: German
Belfast is located in Northern Ireland. In the past Belfast wasn't really present in my head… the more I got surprised when I had the opportunity to visit Belfast.
Ireland
Ireland has fascinated me for ages. These endless, green meadows, the cliffs, the people and not to forget the sheep 😉
"We can have bad weather in Ireland, but the sun shines in the hearts of the people and that keeps us all warm." Marianne Willamson
The people of Ireland are very special. During my travels I got to know some Irish and I have to say that I was very pleased to spend time with them. Funny, sociable and friendly. This is my impression, which I also took from Belfast.
Belfast
Belfast is a really small town. I would have imagined it much bigger. Somehow you have the feeling to turn around a bit, because you get back to the same place. Pubs and restaurants all over the streets. In the evening people come out of their houses to eat and drink no matter what kind of  weather. I found particularly fascinating the women, who ran around even in heavy rain and cold in mini dress, sandals without pantyhose. The Irish seem to have a different feeling for colder weather.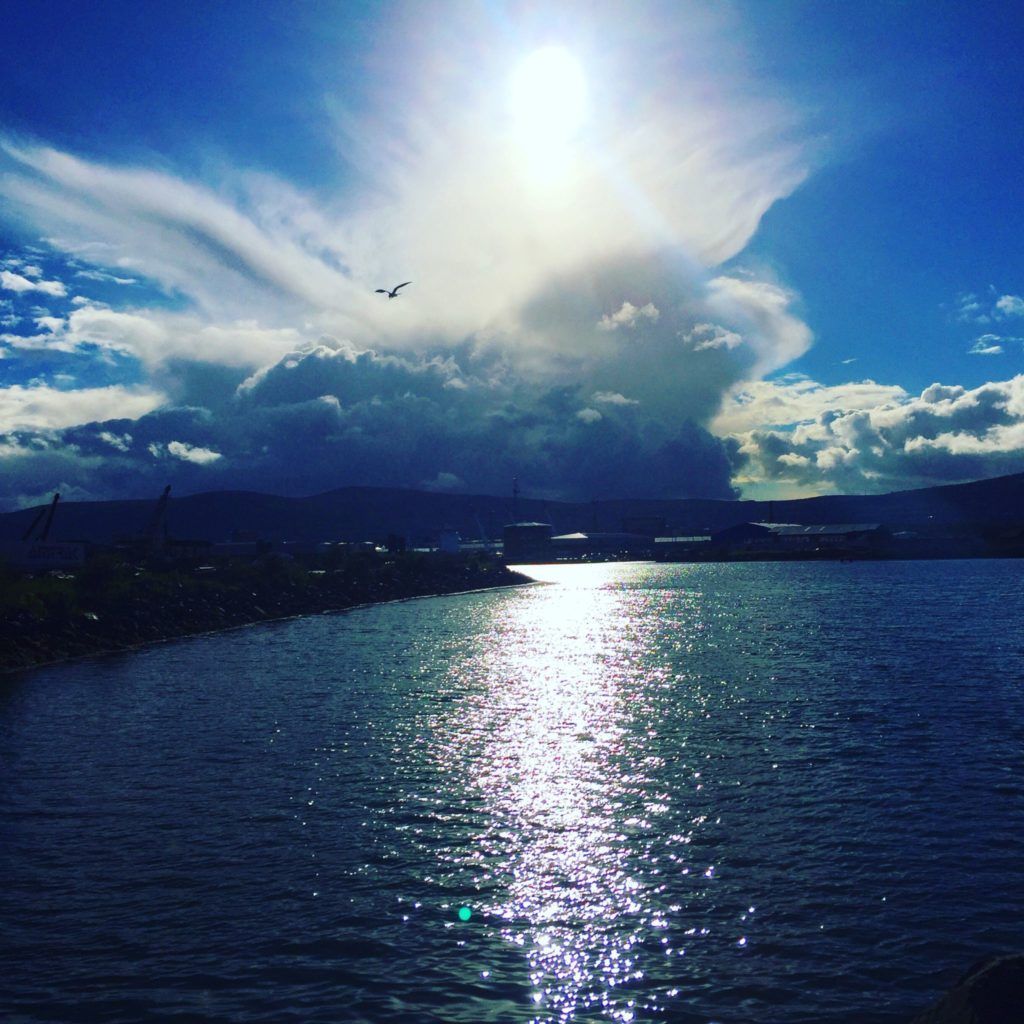 Shopping
There are several shopping opportunities in Belfast. I have tested them thoroughly and in just a few hours. My suitcase never arrived in Belfast. That meant I had to buy new things. However, you usually have little time to shop on a press tour. I had exactly an hour, because at 6 pm the shops in Belfast close. I felt like "shopping queen" and ran like a savage through all the stores. Time to try on. Ha, of course not. I needed a complete set for the coming days. As a rule, I love shopping, but I was put to the test.
Victoria Square – This is a shopping center in the city center, which houses a variety of shops. If you want to stumble here from one store to the next, here is exactly right.
Across from the town hall, one of Belfast's longest shopping streets begins. Also here, fashion in abundance.
Food
The food knocked me out. I really have to say that I would not have expected such a culinary experience in life. I still have rather bad memories of the English food and my expectations regarding Ireland were not particularly high … But I was positively surprised!
St. George Market
Those who love food will definitely love this market. There are incredibly many delicious dishes and ingredients to conjure up a wonderful meal. Basically you can eat here and leave the market stuffed. There is also great live music  and you can taste as well with delicious coffee or tea. Who likes can also drink local apple juice or wine. Everything seems to be here. I highly recommend the Food Tour Taste an Tour. The guides are great and know every booth and restaurant in Belfast. You are guided through the stands and learn a lot about the manufacturers and their products.
Who loves Fish..
Deanes love Fish Is not just a really cool hot spot in Belfast. The restaurant also has an amazing selection of fish and wine. The atmosphere is rather clean and the audience is rather upscale. Absolutely delicious food!!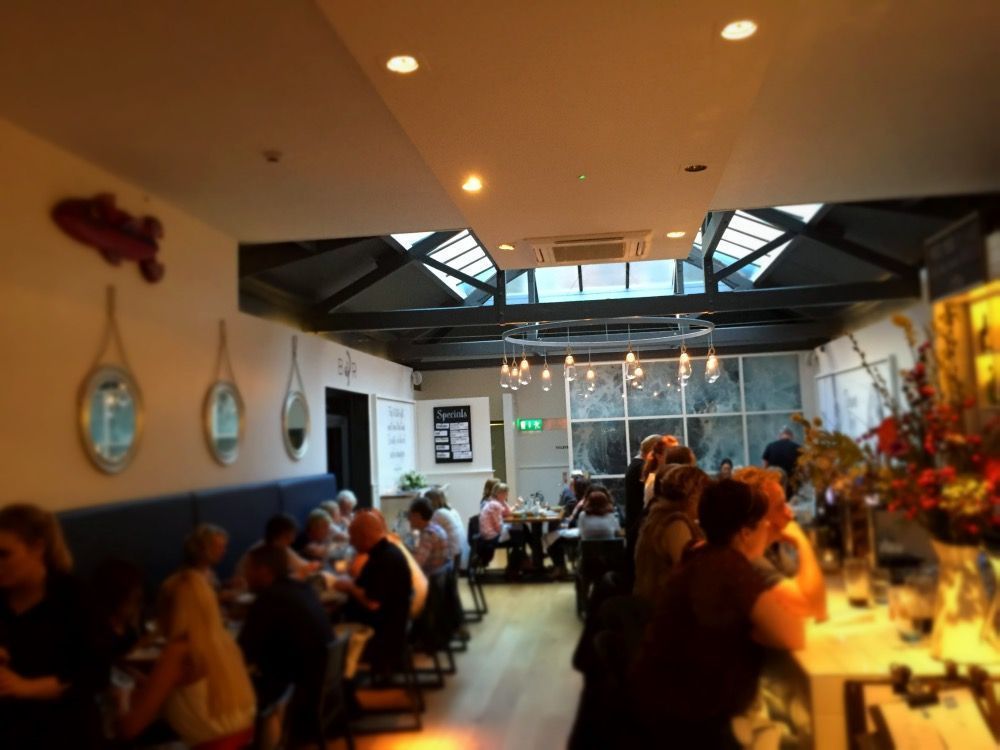 Eat with Style
I love this place: Berts Restaurant und Jazz Bar It is situated in the Merchant Hotel. You feel like being in a restaurant in the 20's. The interior is in red velvet and great pictures on the wall and a beautiful graffiti highlight this style. A singer with a band also  supports this mood. The food was a dream and the waiter absolutely adorable. For me an absolute highlight. Everything has been right here. Do also a trip inside the Merchant Hotel. If you have time. Take first the aperitif there and then eat in the berts.
PUBS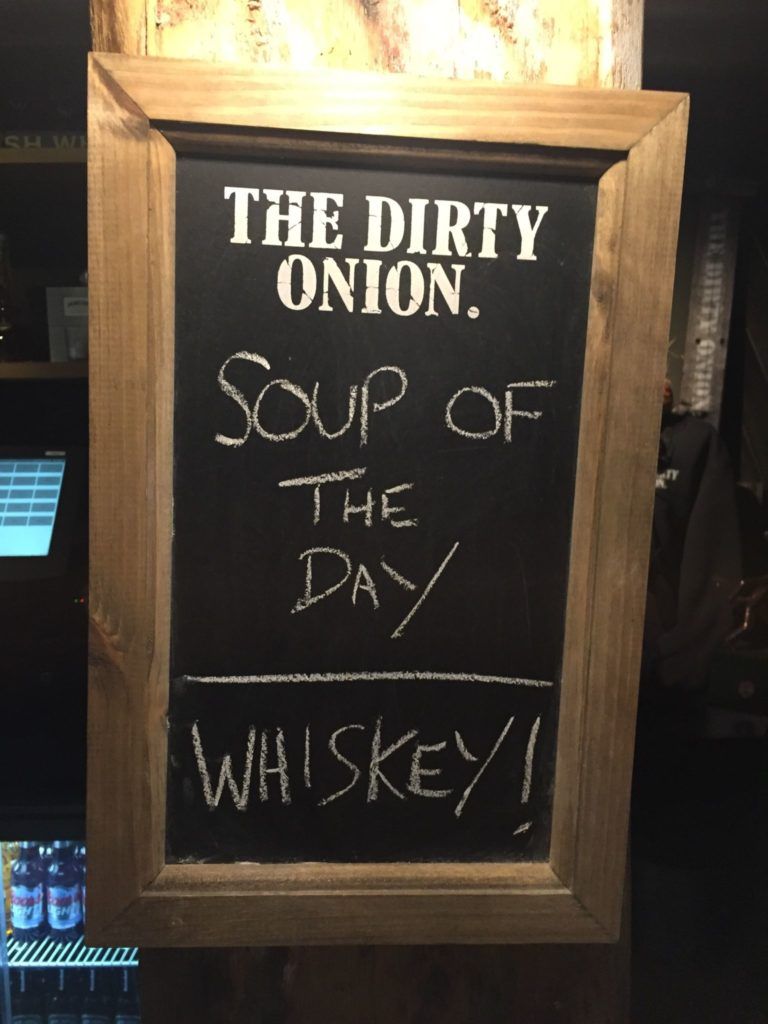 As mentioned before, Belfast has a regular pub culture. Here are many really cool and authentic pubs. Van Morrison comes from Belfast and has already played in some pubs over the years. Just like many other singers and bands.
Those who love to drink cider will enjoy the cider at The John Hewitt Bar. There are several to choose from. Just try it.
One of the oldest buildings (1780) Belfast is home to the Dirty Onion. In the pub, music is played and felt every day for 7 days.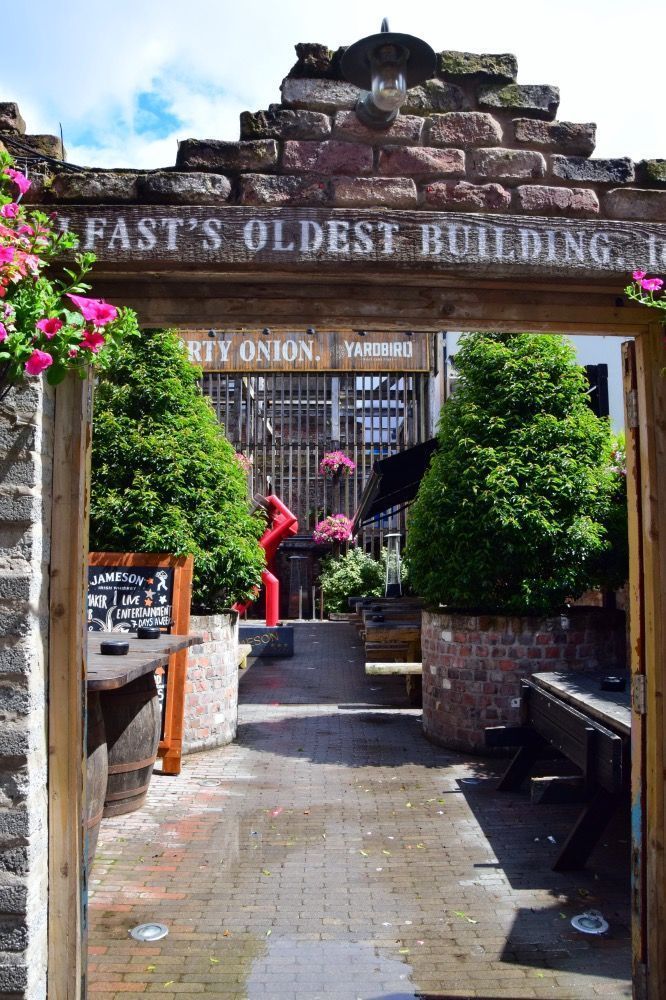 Duke of York is also a great Pub in the Heart of Belfast.
University
Even if you are not studying or kids who you are going to send there. You have to go and see this amazing building with this beautiful surroundings.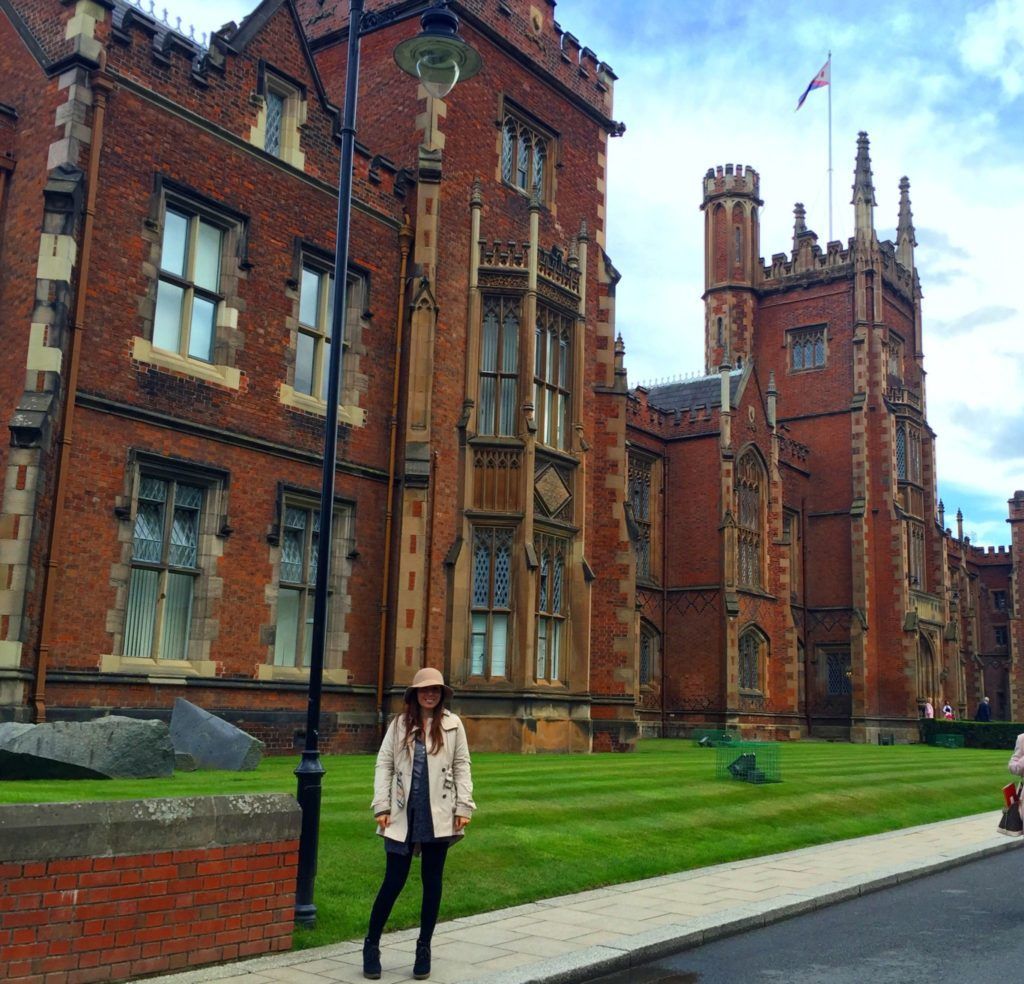 Games of Thrones
Of course you can not visit Belfast and not see the Games of Thrones (GOT) location. For me it was new, since I had just started before the Belfast trip to watch Games of Thrones. Basically I lacked any background knowledge. But no worry. Even if you are not a huge Games of Thrones Fan. You will have lots of fun.
Get more information:
Visit Belfast. It's a really cool website where you can get very good information. And of course the Tourism Office itself  Ireland.
Resume:
Although it rained every day. Although my suitcase never arrived. Belfast was an absolute highlight. I was deeply impressed by the surroundings and much more of the bustling city of Belfast. The food surprised me so much and I would not have thought to eat that good in Ireland.  Apart from that, this small city has a lot to offer. If you travel here, it makes you want to see "more". I definitely want to see more of Ireland. And for 2017 Ireland is again on my travel list.
Thanks so much to the Tourism Office of Ireland that gave me the possibility to travel on this great press trip to Belfast. Thank you also for the lovely guide.