Read this in: German
Sri Lanka, formerly called Ceylon, is located in the Indian Ocean. The proximity to the Indian subcontinent has influenced India and Sri Lanka for many centuries. Ancient Greek geographers called it Taprobane. Arabs called it serendib. Later European map makers called it Ceylon. A name that is still used today (albeit less frequently). Sri Lanka was officially named in 1972.
What makes Sri Lanka so special, apart from the many attractions, are the people. They are known as a friendly and laughing nation. I can just agree with it. It may be in the roots of Buddhist culture. Whatever it is, the people of Sri Lanka are the friendliest in the world. They are open, warmhearted and will make you feel at home within a short time. The people of Sri Lanka are very hospitable. No matter how small and modest their house may be, they will not let you invite you to dinner.
1. Religious
In Sri Lanka, people are more religious than you might think. Now, spirits may argue, whether Buddhism is a religion or not. But here in Sri Lanka, it's one. People go to the temple when they are ill, when they have lost something or they want something for someone else. The reasons are many. In Sri Lanka, it is still largely Buddhist. Buddhists assume that one's desires will only be fulfilled when the people around him are doing well. Because love and joy should be shared. This is also called "bodhichitta". The own desire includes that not only the person himself, but also the loved one should experience happiness and joy. "If you have a pure heart, you will get what you want."

2. Head wiggle
When you drive through the country talk to locals, you often see people wiggle their heads back and forth. It's not a nod, more a lateral wobble. It could be some kind of approval, like "ok" or "yes". It looks funny somehow.
3. National sports
If you ask in Europe, what kind of national sport will be played in Sri Lanka, most people will say: Cricket. Also, maybe many badminton. But in truth it is volleyball. It's hard to believe, but Sri Lanka's national sport is volleyball. In 1916 volleyball was first introduced by Mr. R.W. Camack physical education teacher at Colombo Y.M.C.A. introduced in Sri Lanka (then Ceylon). In 1922 there were over 25 volleyball clubs in Colombo alone. In 1991, he was appointed national sportsman in Sri Lanka.
4. Hoppers
The food in Sri Lanka is very different from the Indian food. Many spices are different than the classic Indian spices. Often they are only used differently. A delicious and exceptional dish (mainly for breakfast) are Hoppers. These are small, round shapes in which egg and various other ingredients are put into action. Egg Hoppers are prepared in a small wok pan. The dough is reminiscent of pancakes, but is much thinner. This dough is pivoted in the pan so that the peel results in the shape of the pan. An egg is simply broken in the middle and boiled. Meanwhile, there are many, different variations and at noon Hoppers are offered with various curry dishes.

5. Kids eat really spicy
I read a long time ago that in Sri Lanka even the children eat so spicy. That probably we as Europeans would fall over or get in fire. In Sri Lanka, you eat indeed more spicy than we eat  in Europe. But it has been flattening out more and more for several generations. I talked to a local chef and he explained that the new generations are using less chilli. Children would not eat spicy. It used to be different in the days of his grandparents. But that was also due to the hygiene. Nowadays, it is still cooked in certain regions and hardly in others. Some ingredients of the curry are: black pepper, coriander, cumin, fennel seeds and of course a few local chili peppers. So no, the kids do not eat really spicy anymore.

6. Cinnamon
Apart from tea cultivation, Sri Lanka is known for its cinnamon. 70% of global cinnamon production comes from Sri Lanka. There are about 8 different cinnamon varieties. Cinnamon sticks are made through the inner bark of the cinnamon tree. The inner bark is cut into long rolls. These meter-long strips curl up into rolls as they dry. In a special room, the rolls are stored for drying for four to six hours. The rolls are exported one week later (after complete drying). The cinnamon from Sri Lanka differs by its sweet and delicate touch.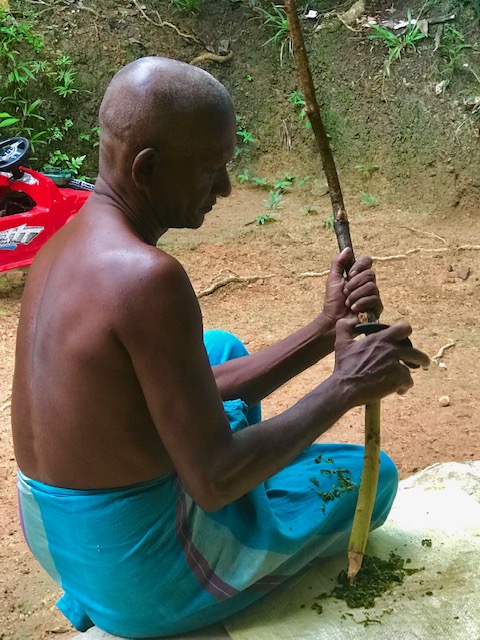 7. Flag
The Lankan national flag is considered one of the oldest flags in the world. It is the only flag that recognizes different religions.
The lion represents the Sinhala people of the island.
Bo leaves on the four corners represent Buddhism. These four leaves represent four virtues: kindness, kindness, happiness and serenity.
Orange vertical stripes represent Hindu and green, vertical stripes represent Muslims.
8. First Lady
Mrs Sirima Bandaranaike was the first Prime Minister in the world. After the murder of her husband, she turned to politics and despite various allegations, she was elected on July 20, 1960, the first Prime Minister of the world. In her first election speech, she addressed the women of Sri Lanka and said, "My victory is also your victory." At 84, she retired.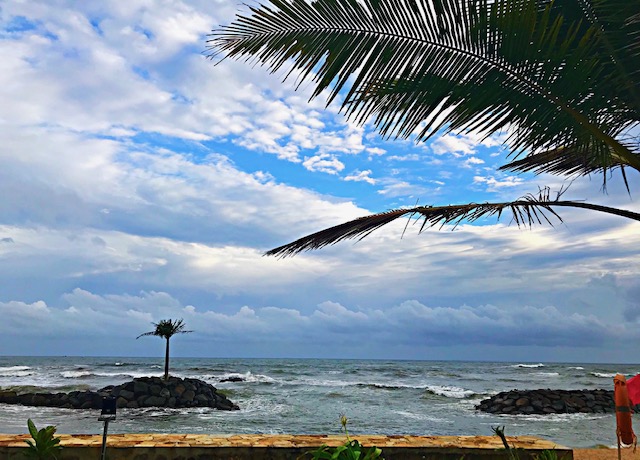 If you look closely at the shape, Sri Lanka appears like a pearl in the ocean. Because of its natural beauty, Sri Lanka is also called "The Tears of the Indian Ocean". The island contains tropical forests and the diverse landscape has a high biodiversity. Sri Lanka was once known as "Serendib", which means "miraculous surprise".
Unfortunately I only saw a tiny part of Sri Lanka, but what I saw fascinated me. On my list is definitely that I want to see and know more of Sri Lanka.