Read this in: German
At least 10 things you absolutely have to do in Qatar. This should be the exact title of this post. Because Qatar has much more to offer than just 10 things. Nevertheless, I have taken out 10 things you should definitely do in Qatar.
advertising

Take the gondola past the Rialto Bridge
Maybe one or the other is wondering … is not the Rialto Bridge in Italy? Gondola .. seems to me more Italian. Right! Is it! In Qatar (Doha), around 2006, a Mall was built in Venetian style, the Villaggio Mall. This mall has a 150 meter long canal where gondolas can go back and forth. Small bridges line the canal and the houses resemble the Italian style.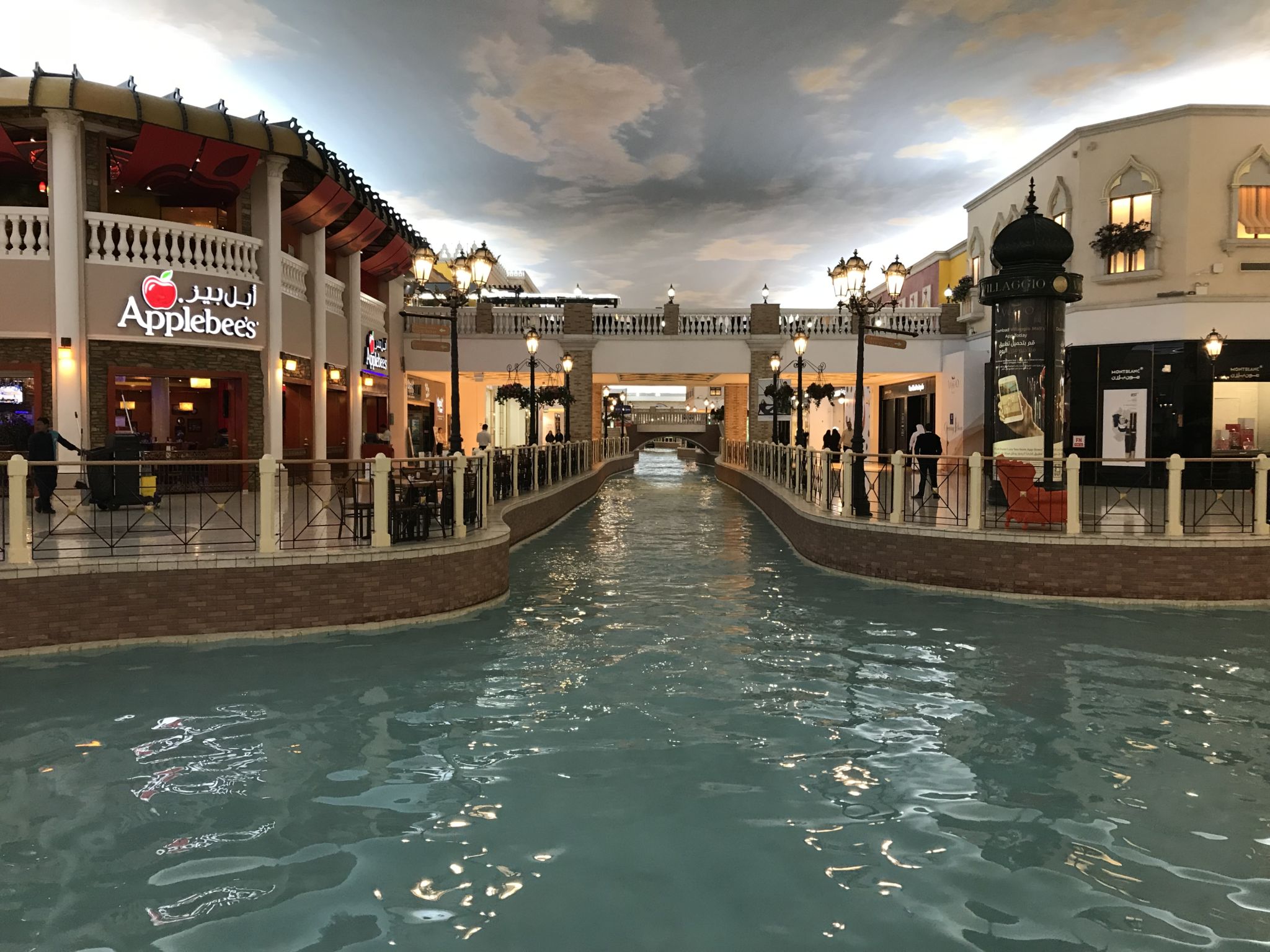 This inspired the people and the architects to decide to build their own little Venice on the island of "the Pearl" in Doha. The neighborhood is called QANAT QUARTIER. Qanat has an area of around 400,000 square meters. Townhouses, apartments, shops, cafes and a marina adorn Qanat with Italian charm. Very detailed oriented and always in mind the big brother in Italy. You can overlook the canal or face directly with your house onto the open sea. This area is very popular to live. Usually you have to take the car for almost everything. But here everything is within walking distance in this neighborhood. Ok, maybe you do not really ride the gondola past the Rialto Bridge, but it's fun to take the gondola between the houses on the canal. What was missing, however, was the song of the Italian gondolier.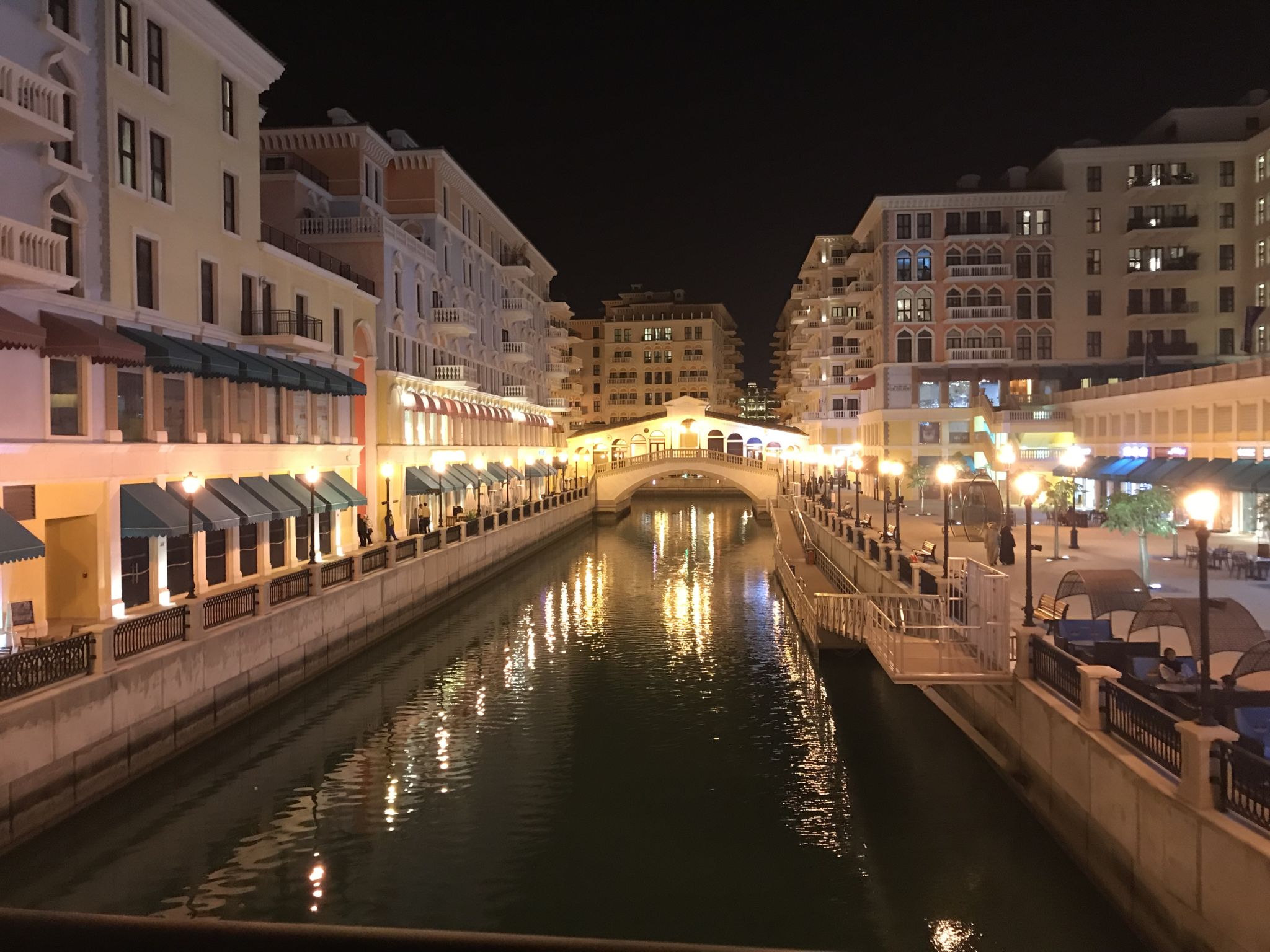 If you like shopping, you will love the Doha Festival City Mall. If you want to shop here, you should allow enough time and get a plan right at the beginning. Because over 600,000 square meters is quite impressive. It is the largest mall in Doha. It houses textile retail, entertainment, furniture (e.g., Ikea), hotel, theme park, and even an exhibition space (e.g., cars).
This mall is just amazing. Often I complain that I constantly find the same stores in various countries. This can not happen at 400 shops. What I really liked was that there were labels and shops from all over the world. Brands, which I usually only found in the UK or in the US, here they were. Apart from the many, many, great shops, there is of course more than just one food court. Lot's of different kind of food from all over the world. If you want to have a little fun on top you should schedule some time for the Angry Birds World. The Angry Birds World Qatar theme park opened this year and is popular for kids, teens and even adults.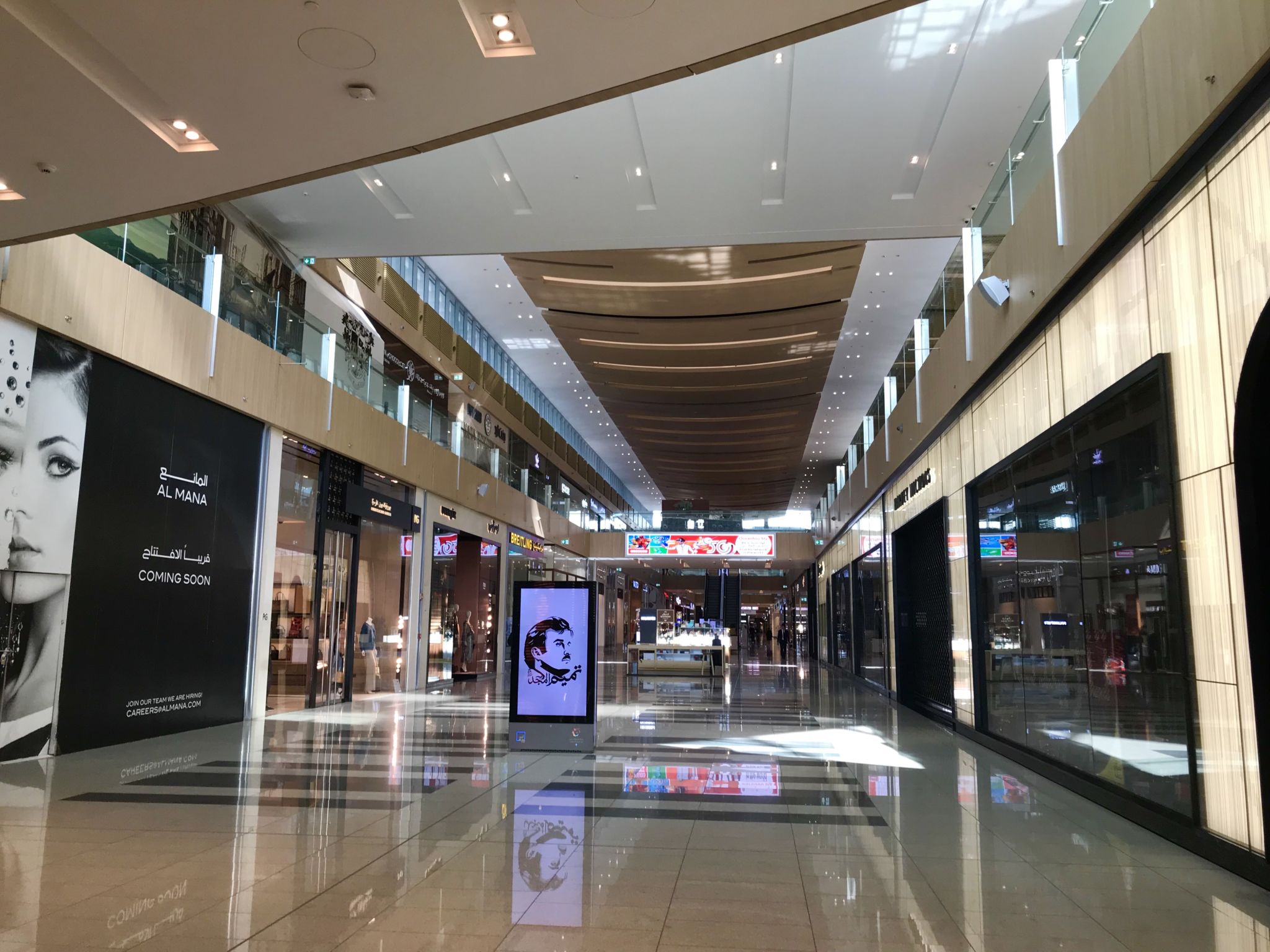 Desert Tour
Actually, I'm more of the type "anxious". I had already ventured on a quad through a rather stony desert (actually less desert more stones) in Egypt and found that it is not for me. But this tour and this desert is really a desert. A desert as you imagine it. With many dunes and sand. Where the eye reaches, sand. But the really cool thing about this desert in Qatar is that it reaches to the sea. You can not be in Qatar without a desert tour. Because it is unbelievable and really fun.
I rode with a Landcruiser down the dunes. I was not worried because I had an experienced, very cool companion and driver from Q-Explorer. Do not worry who drives here in the desert, needs a special driver's license. So not everyone can offer desert tours in Qatar. I, who really cares about safety, was very grateful. Anyone who has ever skied knows the feeling. On top of the slope, you look down the steep mountain. The skis are a bit further out and you wonder if you really want to go down there. Steep? Extremely steep. It's the same with the car. Down there? By car? Yes, it works and it is so much fun. The heart is racing and in the meantime you have to laugh.  You have to experience that live. The desert tour usually includes a break in a camp.
These camps also offer the possibility of overnight accommodation. Do not worry, it's more glamping than camping. They have Wi-Fi (Germany! Please take a look at this – in the middle of the desert Wi-Fi and it works perfectly) and air conditioning. The restaurants and the lodgings are luxurious. There are certainly differences as well. However, I was in a wonderful camp, right on the sea. If the weather is good, you can wash off the desert sand with a nice swim in the azure blue sea. Even if you quickly get it back, it's worth it.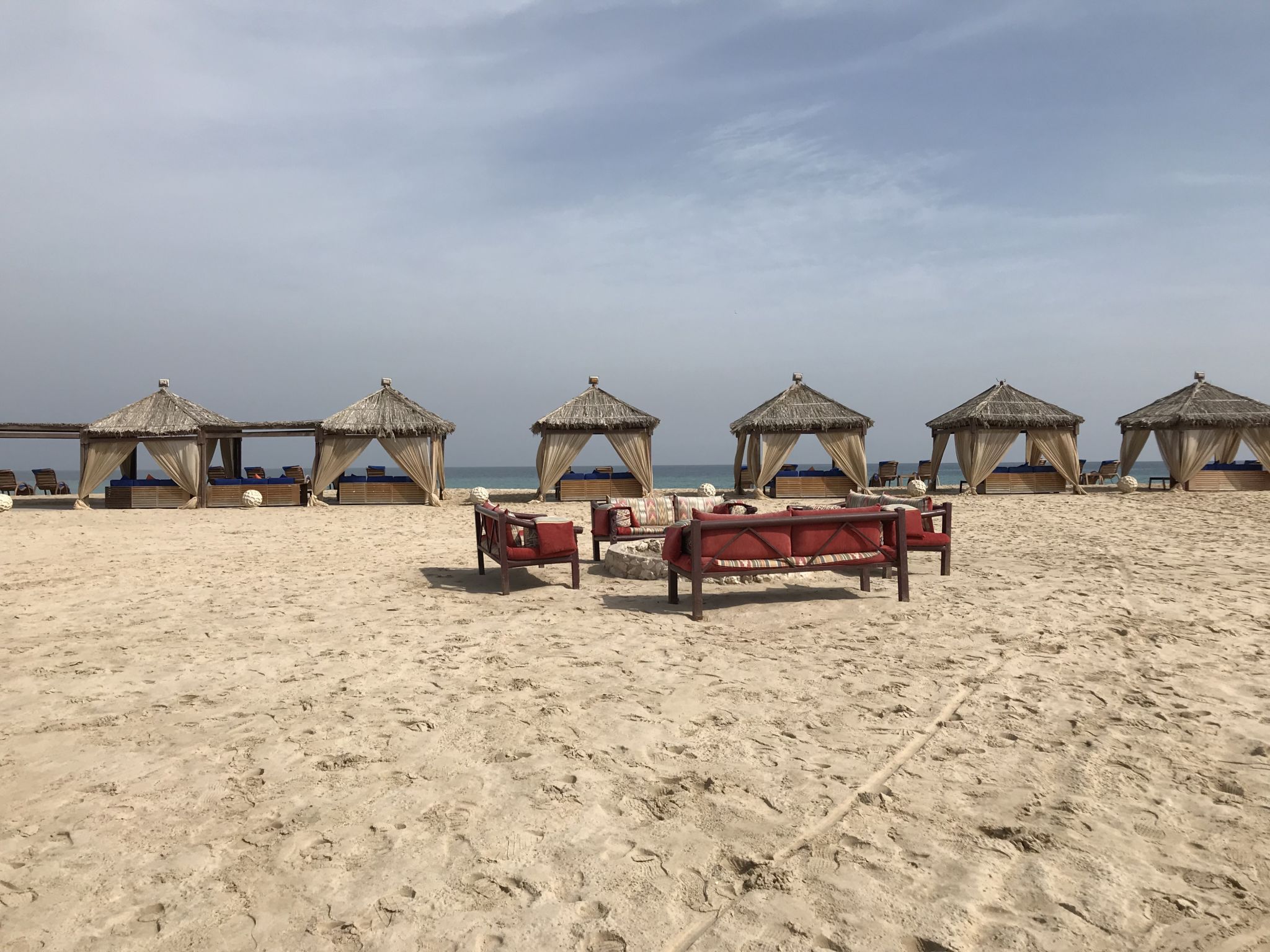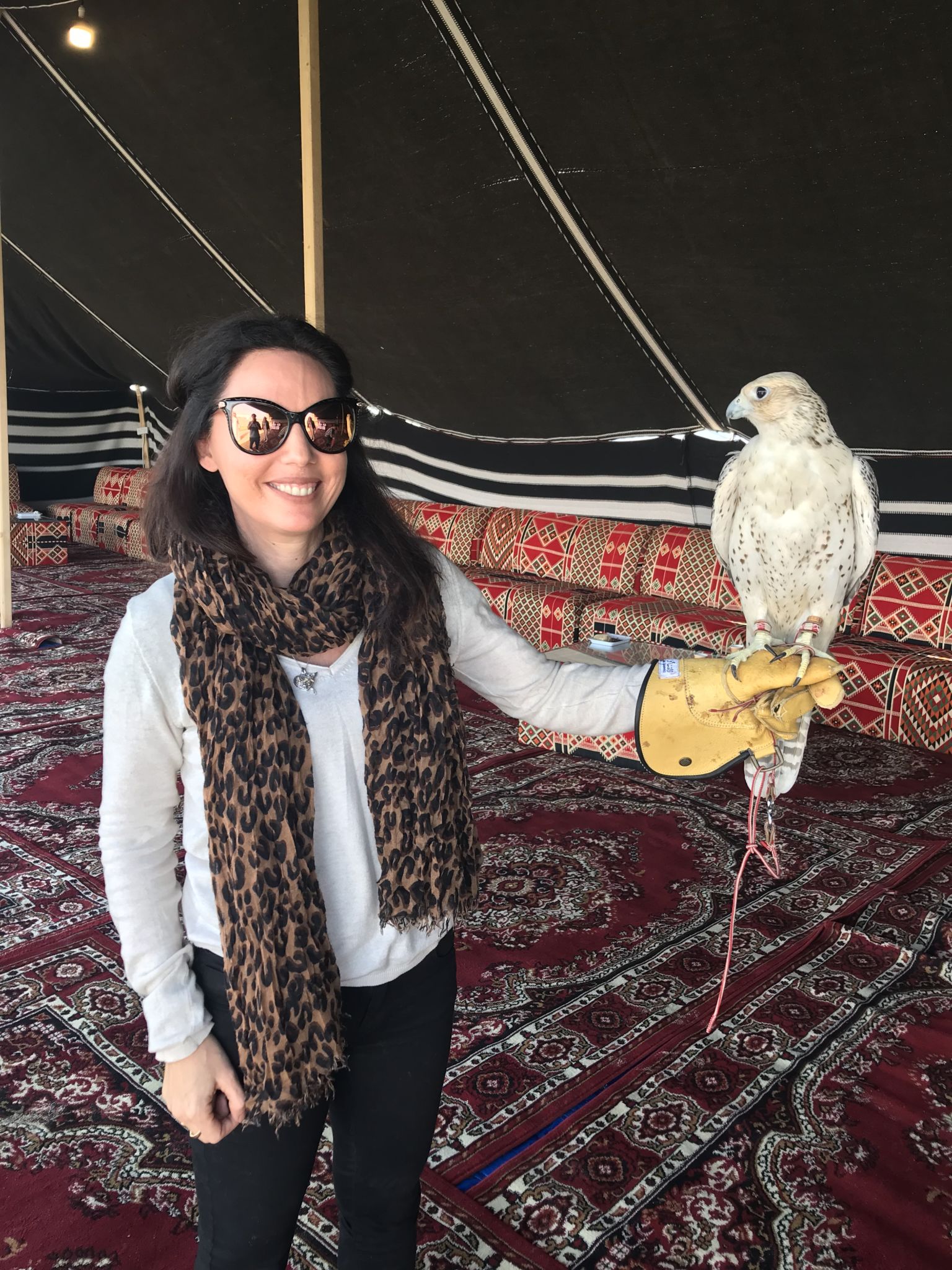 Souk
No visit to Doha without visiting the traditional market. When you eat in Doha, you quickly realize that the influences on food are very different. From Indian to Lebanese, from classic Arabic cuisine to European. All the spices that are used in the food can be bought here on the souk. Not only spices, but also dates, tea and falcons. Yes, heard that right. There are traditional shops here, sell the falcons. They may look strange, but enjoy a high reputation in the circles.
The souk fascinated by the smells, colors and people. Helpful salespeople who do not want to force anything on you, but patiently answer every question. Especially with so many different spices you can hardly decide. I just had to buy some spices, because the food in Qatar was so delicious that I really wanted to cook it. Tip: If you like to eat hot, you should buy the small, round chilies. Delicious and very hot.
Skybar
Alcohol is usually available in Qatar only at hotel bars. As in many Islamic countries. Many hotels have great bars where you can enjoy dinner and a drink in the evening. The Skybar at Hotel La Cigale is very popular. Probably because of the great view. From there you can admire the skyline of Qatar and relax while sipping a cocktail. What I found particularly interesting and did not know before. In such places, traditional garments are prohibited. If you want to have a drink here, you have to dress accordingly. Further important, be sure to take the passport with you. It is required at the entrance, since it is a law. Without passport, no entry.
Dhow
Particularly fascinating is the contemplation of the new skyline with the old, traditional boats in the foreground. The boats are made of wood and combine the traditional Bedouin values with the hospitality. You should definitely do a tour by boat and sail across the water. The routes are quite different. The offers vary as well. If you want, you can watch the colorful lights of the skyscrapers in the evening on the party boat. Those who prefer to drive during the day can combine this with a BBQ on board.
Massage Banana Island
Banana Island is a small island in Doha. The hotel group Anantara runs the hotel there. Who knows this group knows what I mean by luxurious. The island is hit by a speedboat. Alone the waiting shelter is already an event in itself. Dates and tea and coffee are served to shorten the waiting time.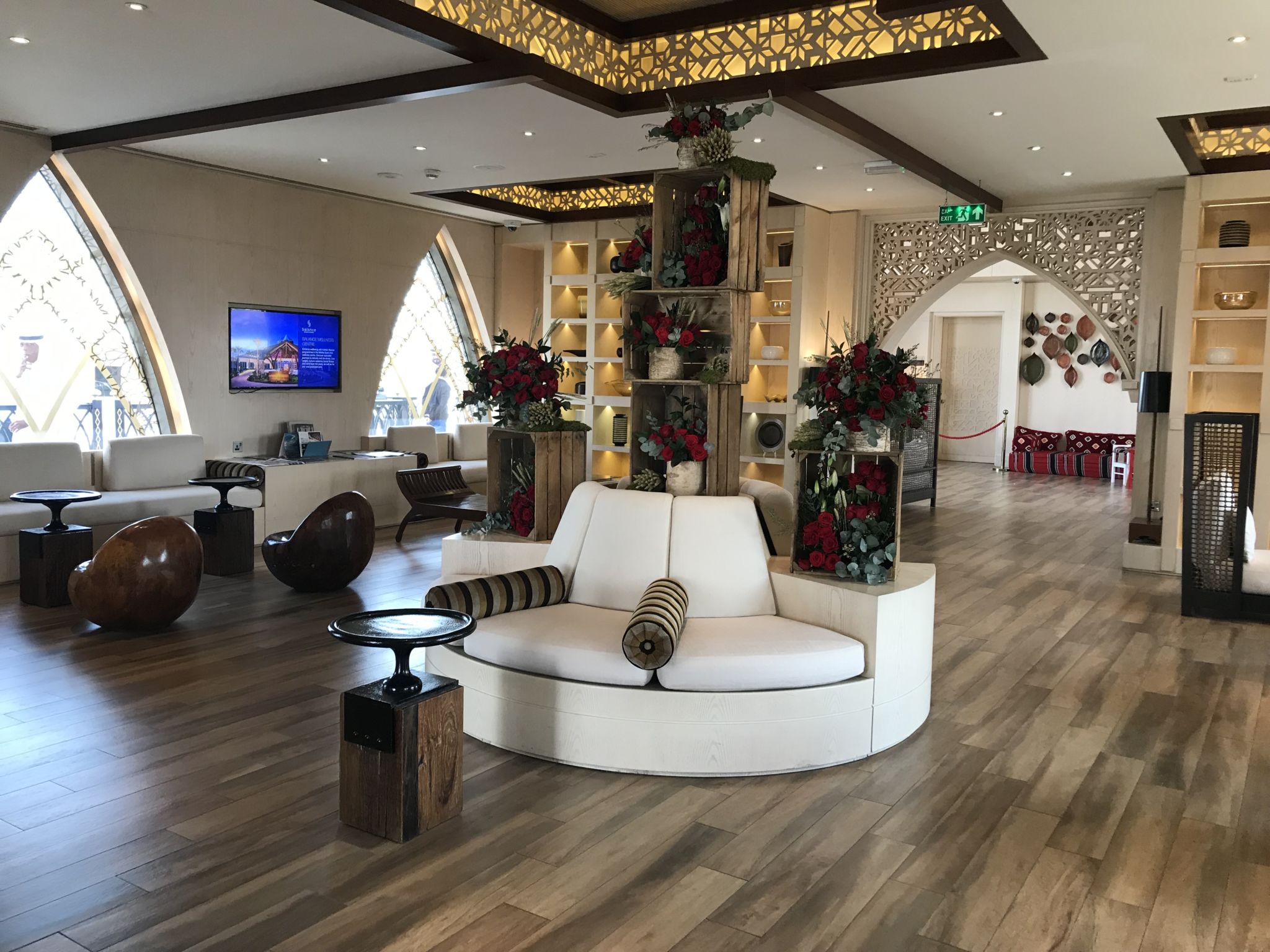 By boat you drive about 30 minutes to the island. There you will be welcomed at the Welcome Center. The Banana Island Resort Doha by Anantara looks a little bit like a Maldivian style. Overwater villas, white sandy beaches, infinity pools and in the middle of a botanical garden is the wellness center.
You really have to have a massage here. It is amazing and you will feel like a new person.
If you do not want to stay here overnight, you can take a day trip and buy a DayPass. For example:
The One Day in Paradise Package (181 €) includes:
60 minutes full body massage
Wet facilities with steam bath, sauna, whirlpool and ice fountain
Pool and beach access
Credit of EUR 48 per person, which can be spent in one of the many restaurants
Luxury boat transport to and from the resort
Such a trip to the island is just great. It really feels like you're in another country. If you have the time, you should book at least one overnight stay. There are always offers on the Internet. Just browse in time and book.
Visit Katara
The Cultural Village Foundation launched the project in "Katara" – the Katara Cultural Village. The Village is there for people to get together, get to know the culture, experience events together and above all broaden the culture. "Katara was born out of a long-held vision to position the state of Qatar as a cultural beacon and beacon of art that radiates through the Middle East through theater, literature, music, visual arts, conventions and exhibitions."
The amphitheater in Katara is really impressive and reminds me of Verona (Italy). It feels like constantly held any events and festivals. It's worth more than just visiting the Katara neighborhood. In my opinion, the visit should be combined with an exhibition or a concert. Personally, I liked this place very much. Apart from theaters and stages, of course, you will also find restaurants and cafés there. You can stroll through the streets and lanes, engage in culture or just enjoy the atmosphere.
Walk in the pedestrian street – The Pearl
Not every city and every country is built, like Europe. You do not always find pedestrian zones. But Qatar has done a great job here again. The Pearl is an artificial island in Doha. The buildings of this island were inspired by Tuscany, Venice, Andalusia, Provence, but also new design objects are under construction. The island was divided into different areas (quarters). Each one has something special. There are: Porto Arabia, Medina Central, Abraj Quartier, Viva Bahriyah, Costa Malaz, Isola Dana, Quanat, La Plage Villa, Floresta Garden and Beach Villas.
Each quarter has one or more marines, houses, apartments, shopping, restaurants, cafes or even cinema and other event facilities. Medina Central is a central shopping and contact point. It offers parks, open spaces, shops, restaurants and a great pedestrian area with seating areas on every corner. The houses are decorated in a Mediterranean style. A bit trendy and quite casual are also the people who stroll there.
The Pearl is still under construction. If you look at the miniature view, you realize that there will be more projects in the upcoming years. It certainly will not lack exclusivity. Since I'm a little design freak, the new houses, right on the beach in the style of Malibu villas have fascinated me … I'm curious how they really look when they're actually built.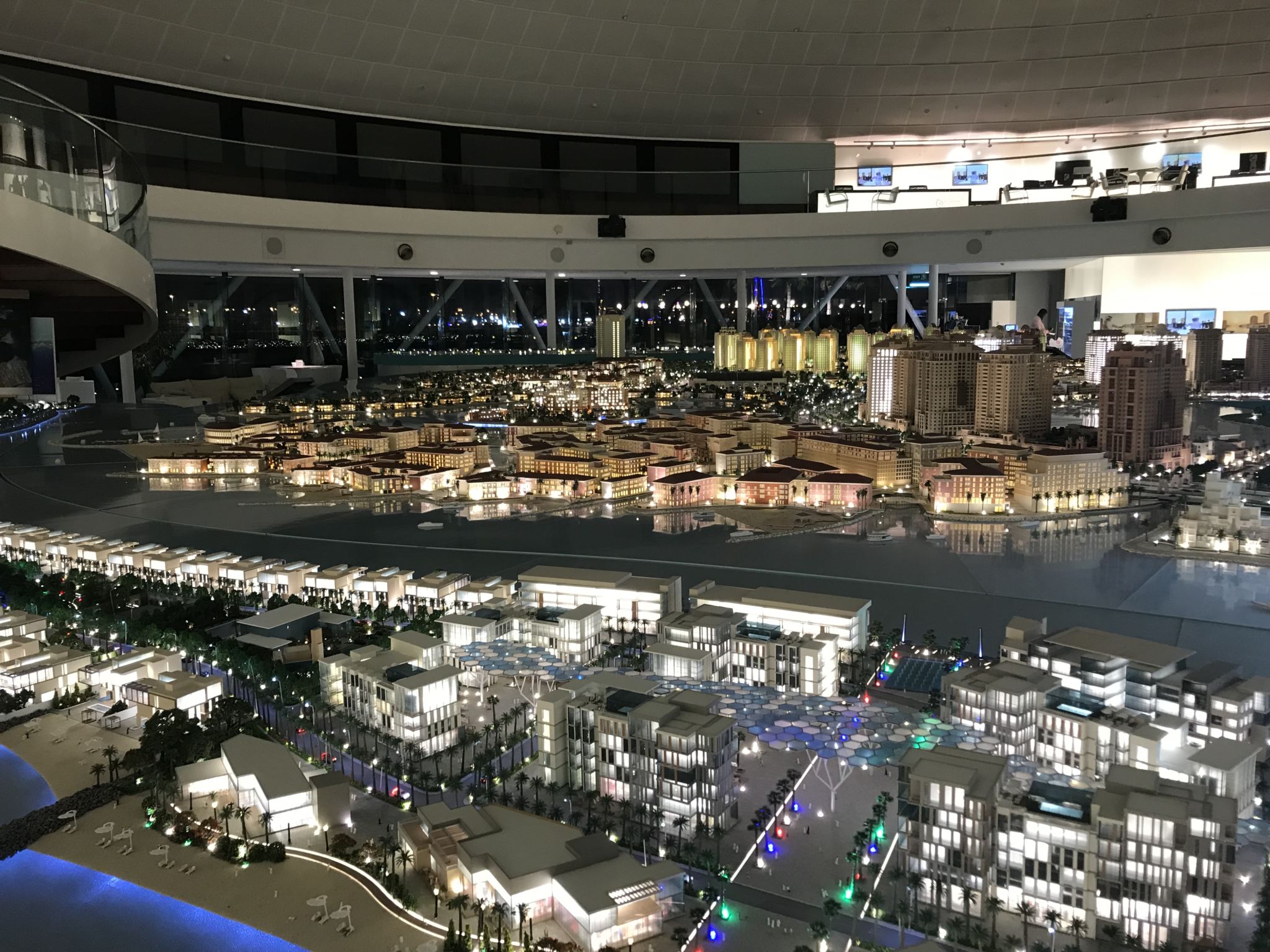 Brunch at the Mondrian Hotel
I was in Miami in the 90s. I even lived there for a while. A hotel has fascinated me extremely and I have never forgotten that. It was a design hotel which was ahead of its time. The Delano.
The Mondrian Hotel in Doha is also part of this exceptional group of hotels, including the Delano in Miami. How should I describe the Mondrian Hotel in Doha? It is fascinating.
It feels so many surprises ready that you would theoretically have to go on a paper chase to fully see it and understand. Whether it's the large, freestanding staircase, the oversized mushrooms (ala Alice in Wonderland), the cozy, stylish seating areas or the cool, high-tech rooms. The Mondrian is a design jewel. Apart from this unbelievably great design, the staff were unbelievably nice. The staff at the reception knew my name and the other guests were not anonymous too. I have so much to say that I will definitely write another article on it. Sorry, but I'm just a lover of modern design.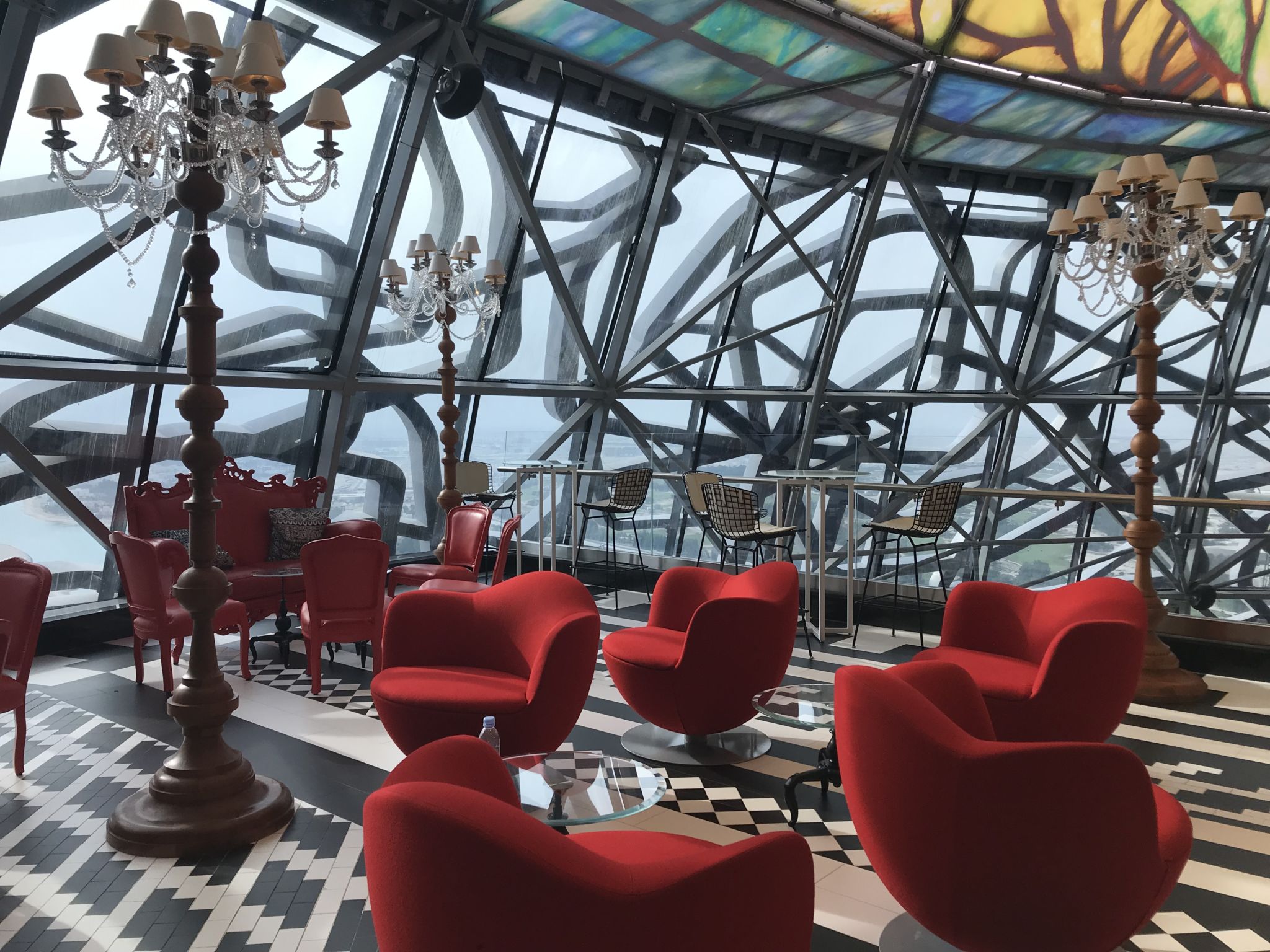 In Mondrian you have the possibility to dine in 4 restaurants. In my opinion one of the best places to brunch is the Mondrian Hotel. The choice is plentiful, the staff first class and the atmosphere just wonderful.
Mondrian Doha
West Bay Lagoon
Doha, Qatar
+974 4045 5555
Thank you Qatar
Qatar  has so many things to see and do. I was completely fascinated by the country and people and will therefore write at least one more article. I had expectations that were completely exceeded. The people are friendly, authentic and helpful. At no time I had any bad feeling und felt unsafe. In fact the total contrary. I felt well and in good hands. No matter where I was and no matter at what time. The people there are really respectful.
With Qatar Airways you fly directly from Berlin. I must confess, I flew from Tegel for the first time. Whoever flies from there for the first time, like me, should not be surprised about this old airport. There is not much choice of food and shops there. Also computer places hardly available.
The airline was great. The entertainment has expanded my film treasure again and that Staff was the hit. The ladies took my hand luggage directly from me and accompanied me to the place and stowed it over me. I do not really experience  that from European airlines anymore. Hardly anyone else will help you with the luggage. And no, I did not fly business or first. Quite normal in economy class.
More information about Qatar is also available at https://www.visitqatar.qa and https://q-explorer.com.
Many thanks to Fanny, Baraa and Abdullah from Q-Explorer, who accompanied me during the days in Qatar and sweetened my days. Without them, I would never have been able to collect so many great impressions in that short time. They were amazing. They showed me all the little insider locations where the local people have lunch and dinner and so much more. Aha, I know you want to know that too right? No problem, I will soon share all that insights with you guys too. 😉
Thanks also to Visitqatar for the invitation to this extraordinary, great press trip.
I have to come back because I still missed things. This city is constantly building and projecting new things.