Read this in: German
Football is a men's domain. And in the stadium there are only men. Really? In recent years football has changed drastically. If you look around the stadium, you can see a lot of female population. In the World Cup and the European Championship much more than in the Bundesliga. But not only that has changed, also the behavior. In the past, the men preferred to watch football matches (among men). Today they are sitting with their girlfriends and watch together the match at the television. But stereotypes hold fast.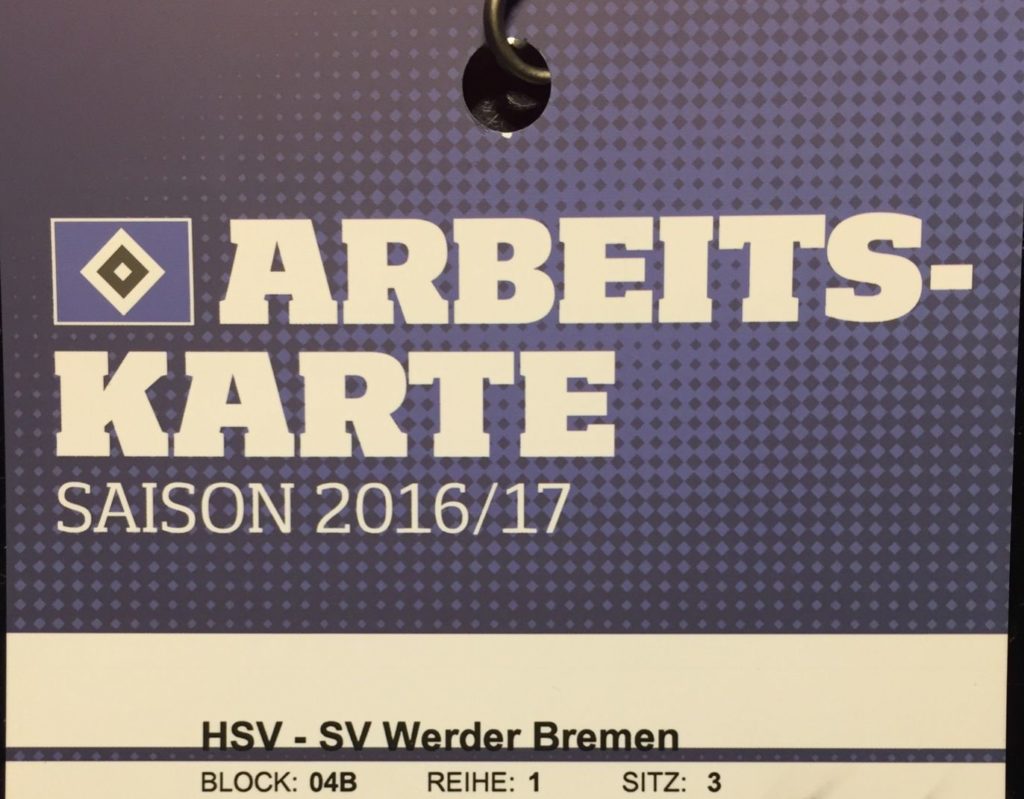 I was at the Nordderby SV Werder Bremen against HSV. For us in the north of Germany this definitely a very emotional game. There are two traditional clubs, which are currently represented among the lasts in the list of the Bundesliga (unfortunately). I even heard from a colleague from Hamburg that he has the antipathy against Bremen in his DNA. What can I say, I am native from Bremen, but I live in Hamburg. Difficult topic, but I grew up with Werder. Bremen is very small. I had some friends playing in Werder and we used to party a lot (long time ago, feels like ages to be honest). I remember when Bremen even became a German champion … that's probably centuries ago….
So I was sitting at the press lounge between the HSV fans and fevered for Bremen.
Atmosphere
When you are in the stadium, the atmosphere is very special. Whether HSV fan or not, but when Lotto King Karl sings his "Hamburg my pearl" and the crowd sings every line mit. Everything is so exiting. The ground shakes almost in many ranks. No matter if it is warm or cold, but it goes through and through. The fans hold up their banderoles and flags and you can see and feel they are enjoying. The guest places is very little and I was surprised  I have to check whether this is the same in other stadiums.
Excitement
Both teams enter the field. The crowd cheers or buzz, depending on who is coming. Then it starts. I am just too much dedicated and spirited. I feel really emotional watching this kind of games. When I see how the team (that is not my team) go and almost shoot a goal…   If I would chew on the nails, they would no longer exist. Then they shot back and forth, and there are more and more men of the opposing team on the field. Which is not the case, of course.
Goal
Then … HSV shoots a goal and the crowd cheers. After only 5 minutes. Hey, what's going on with the SW Werder. This is not a good start for the guests. Such a situation always has something demoralizing. You know that about yourself. Once you're down, it's harder to get up again. What is a game without goals? Usually quite boring. Ok, even Bremen give a little more energy and Goaaaal. They also shoot a goal. But I am always skeptical in such matters. With the score level of 1 always something happens. Mostly in the last second. But is still first half-time. And yep, was clear. HSV scores. 2: 1 for HSV. I can see the coach of the SV Werder to yell. How good I can understand him. If I were down there, I would give my players some not so nice words. But moment. Psychologically, of course, this wouldn't be the best method, no they would play even worse. You have to motivate, as in the job. God, I'm glad I'm not standing there. From my point of view, I find both teams not so exhilarating. What I do not understand is when players constantly shoot back to the goalkeeper. Why do you do that? Does this have a specific term? I, big mouth would shoot forward, always on the gate of the opponents. Not always this back and forth, as if they had all the time in the world. They do not have them. Such a game has only 90 minutes + stoppage time. When you lie back, you do not have to give more energy? The highly praised players. Where are they? I do not see anything. Again it goes back and forth and suddenly the field is lit and Gnabry (SW Werder Bremen player) has the ball. It looks a bit like he is walking with it. And easily he gets the ball into the goal. Well finally. We have not seen much of him today. 2: 2. Half-time. Ok, warm up, drink coffee and a bit of small talk. Then we continue. And even if both teams are more motivated and apparently try to give more energy into the play. Much does not happen. A few "almost" hits are NOT hits. So worthless. After 90 minutes + 3 minutes its done. A draw. Oh, I think we can live with that. So no one has to be sad. No winner and no loser.
https://www.instagram.com/p/BNR0G3PAp8t/?taken-by=werderbremen
https://www.instagram.com/p/BNR8DgrALMO/?taken-by=hsv
Cliche
The rumor holds stubborn that women always talk during the football match. Around me there sat only men and they were talking al the time. I found this almost annoying. I do not need commentators on my neck. I did not talk, although the man next to me was very nice. In the break we chatted a bit, but during the game I do not need a distraction. Besides, I'm not blind. And I AM a woman. I looked around and the other women in the crowd did not look as if they were entangled in any entertainment or painted the fingernails by the way. So why is this stereotype? Or were the roles exchanged?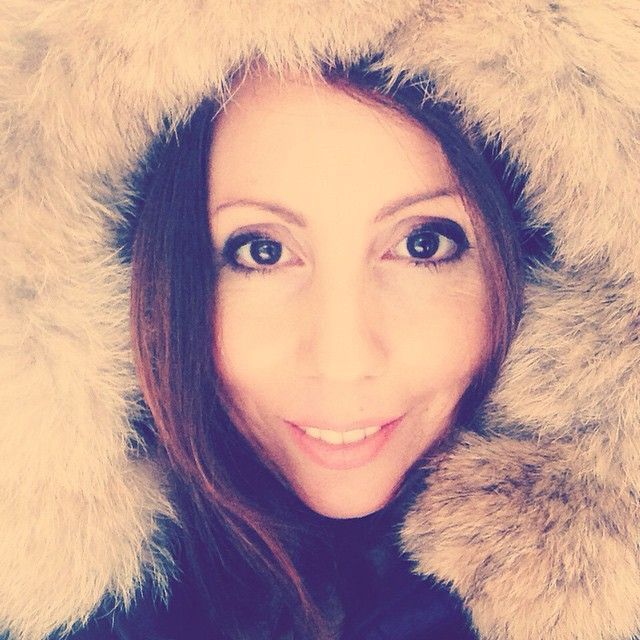 Resume:
I definitely could not do the job of the coach, not the co-coach. I would probably freak out if the players don't do what I practice with them every day. I would walk up and down the field line like Rumpelstiltskin and yell. Probably the arbitrator would send me from the court (as they did with Schmidt from Bayer Leverkusen). Then these constant grumblers and know-it-all-better types. How you could have done better. Yes, exactly, viewed from the outside everything is so easy.
And then I would probably die of heart attack. I could not sit around and watch. I can not do that. If it gets tricky, then I look away. As with Horror movies, where I hold the pillow in front of my eyes when it gets scary. This is how I feel when I see that the other team murmurs at the goal of "my" team. This is too exciting. If I look at World Cup or EM, then I am NATURALLY for Italy. And when I see that these players, who practice and practice every day and do not manage to shoot the ball into the goal, I turn off the TV. All my friends would say I'm not a football fan. The truth is that it really gets to me. I just get too involved with such things. As with all things I do, I am passionate and I do it with heart and soul. Too exciting for my heart.
But … somehow I licked blood. Is this perhaps the beginning of a wonderful friendship … 😉
Tell me, what would you like to read about football you never read before?