Read this in: German
Paris mon amour – my love
There is always so much to say about Paris. What is this fascination about this city in France? It is kind of difficult to explain. There are of course all the nice things you can see in Paris like the Tour Eiffel. But it's more. There is something really special about Paris.
Where to stay
If you want to experience Paris with everything about it you should stay in a Hotel in the City. If you want to smell the scent of the cafe au lait or the croissant you definitely have to stay in the middle. The small balcony that faces all the small and bigger buildings or maybe the typical street. You have to stay in the city. You would not need a car. Parking btw. is pretty expensive in Paris.
Before this trip I was in Paris with 16. I was there with a friend and we had exactly one day to see the city. We hurried from one place to another and at the end of the day we were exhausted. Did I like it. Hm, yes but I was too busy to find all the places I wanted to see.
Now a "few" years later it's different. I'm older and I had two full day to experience Paris.
Of course I knew that still two days wouldn't be enough but I wanted to stay in the City. By surfing through the Internet I found this wonderful Hotel. It was exactly what I was looking for. Not too big, walking distance to Montmartre, stylish and modern. And one really important thing (for me at least) with a great Parisian terrace.
It was love of the first sight.
Rooms
As you can see in the photos the rooms are wonderfully designed. Everything was worked on with love into the last and smallest detail. There is a Tee and Coffee Maker in the room. You have a bathrobe. The bathroom is light and modern. And you have a floor to ceiling windows with lot's of light.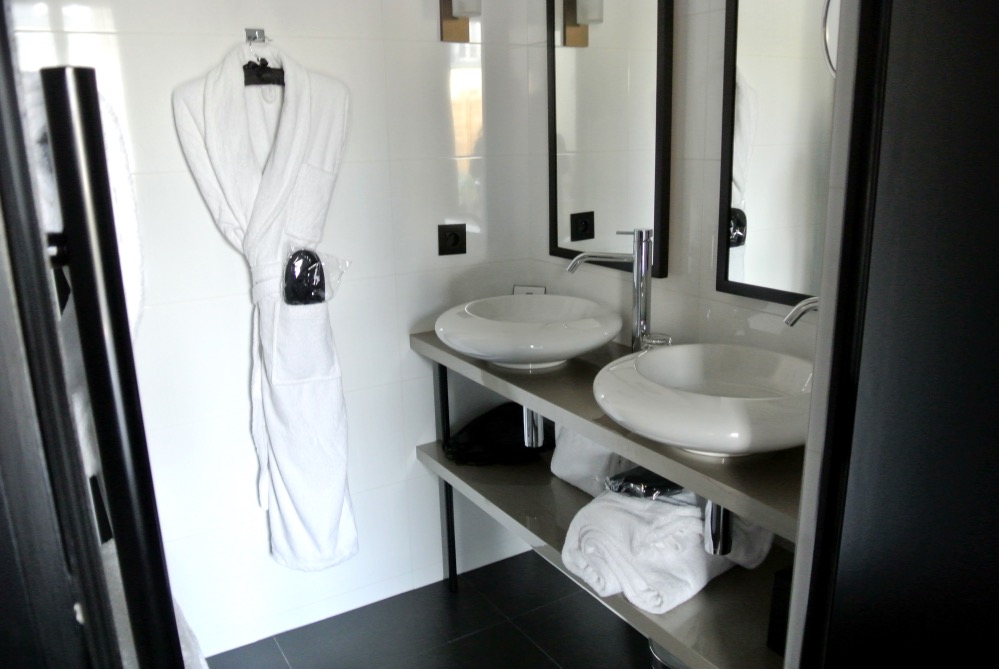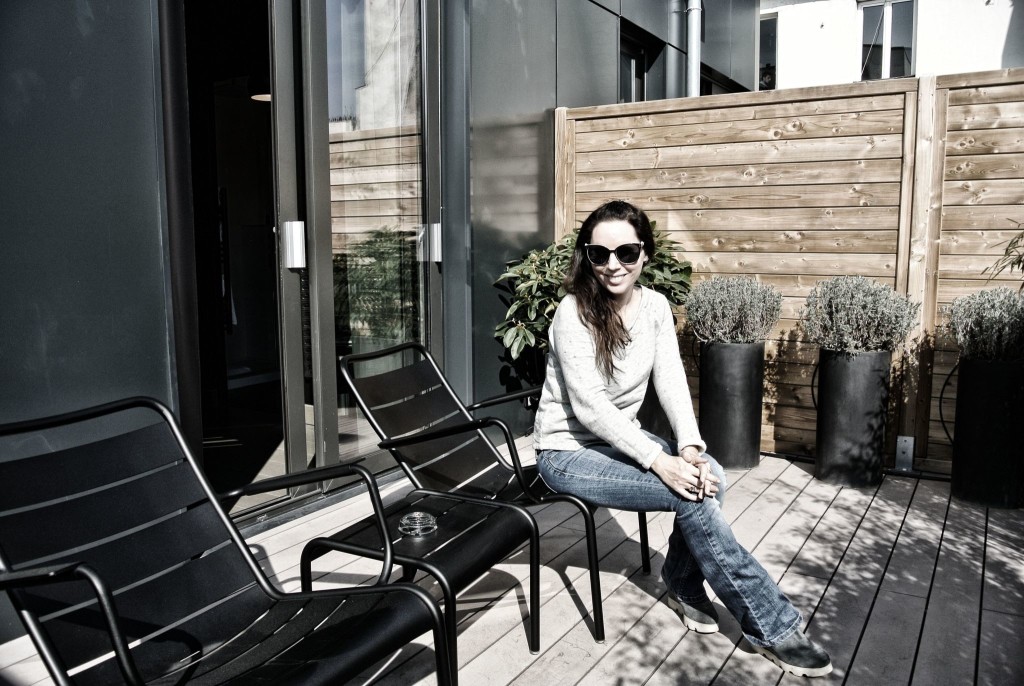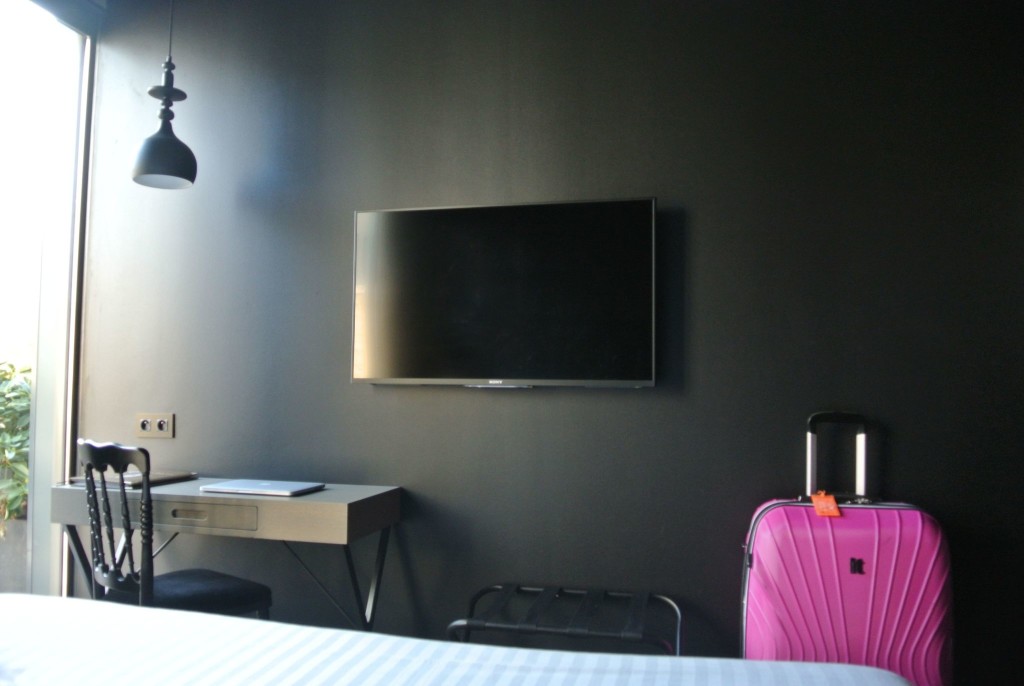 Breakfast
In the Morning you will have your french cafe au lait and your croissant. There is this typical apple pie (tart) and lot's of other things you need for breakfast. For me personally – I liked the different kind of cheese. Another great thing. There were raw eggs and you could put them into hot water and cook them for you as long as you wanted. I loved that because I always have problems to get my egg the way I want it.
Hotel Design and Staff
The Hotel is totally made for me. I really loved the design. As I said before the rooms are beautiful. But the Hotel has something special in every corner. I'm a fan of this. The staff was so friendly and helpful – all the time. Amazing. Even when we tried to find vouchers for Disneyland (and it took us pretty long). Absolutely great.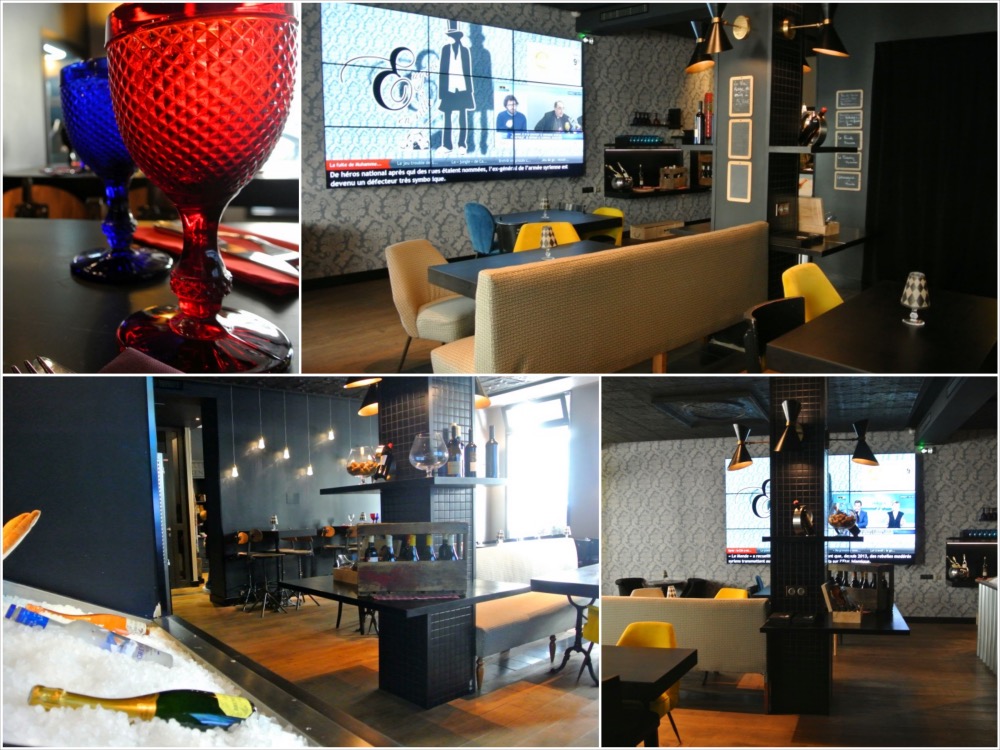 Parking
If you travel by car you will have to put your car in public parking. It will cost you 20€ per night. To take your luggage out of the car it make sense to stop briefly at the big street (Rue la Fayette). There is always enough space. The street of the Hotel (RUE BUFFAULT) is pretty small.
Location
The location was great. Just a few minutes (walking distance) from Montmartre. You will pass a few shops and typical bakeries on your way. You have Restaurants, Bars and Supermarkets around the Hotel. You have almost everything you need right there. Also in walking distance there is the famous department store La Fayette and some other interesting shops. The metro is right across the street. Easy to arrive. The metro will take you to all the other wonderful places in Paris.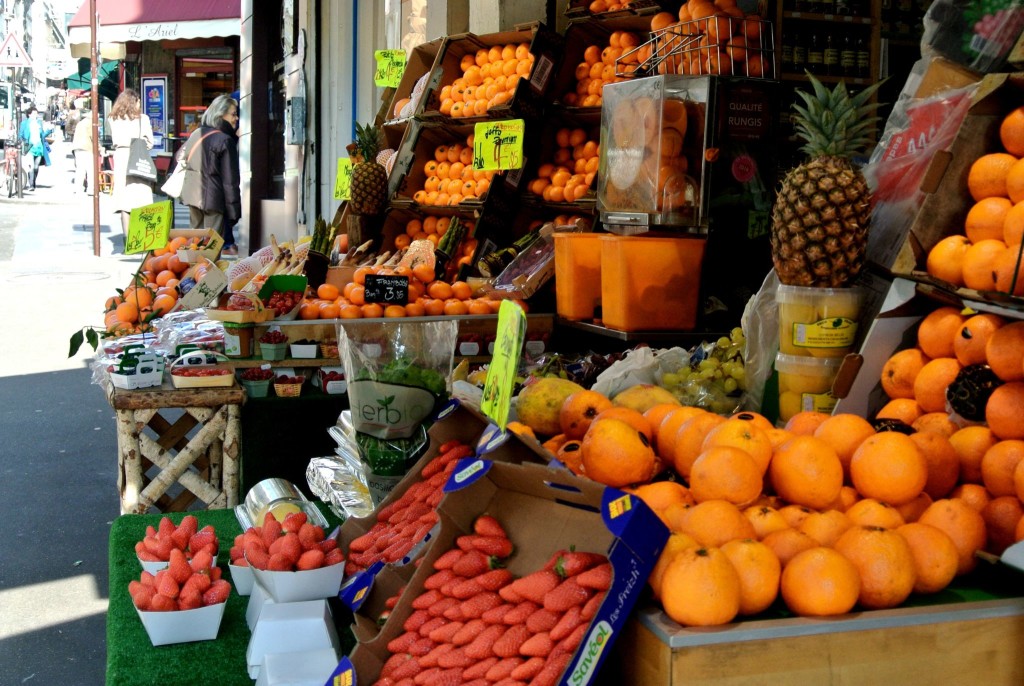 Montmartre
When you arrive at the Montmartre. Take a least one time the cable railway. It's fun and you save yourself the steps. 😉 It costs 2€ one trip.
From Montmartre to Arc de Triomphe
You can download the Metro Map of Paris here. It is really easy to get to everything by Metro. From Montmartre you walk a few minutes to the station Anvers. From there you take the metro No. 2. After 20 Minutes you will arrive at the Arc de Triomphe. It will cost you 1,80€.
Champs Elysees
From Arc de Triomphe you can walk all down the Champs-Élysées and shop till you drop. Afterwords you can take a ride at the Ferris Wheel located on the Place de la Concorde. It will give you a wonderful overview over Paris.
Other things to see in Paris
Being in Paris means visiting the Tour Eiffel. You don't have to go up if you don't want but at least you have to go there and see by yourself.
Other things you don't have to miss: Louvre, walk at the Seine River, Le Marais, Île de la Cité and many many more.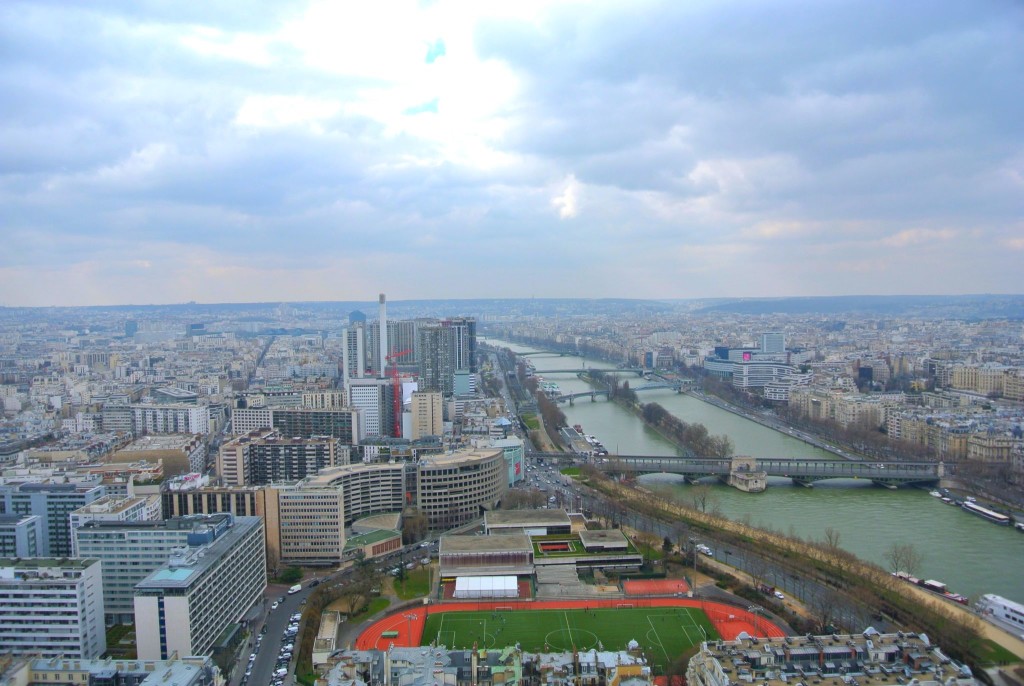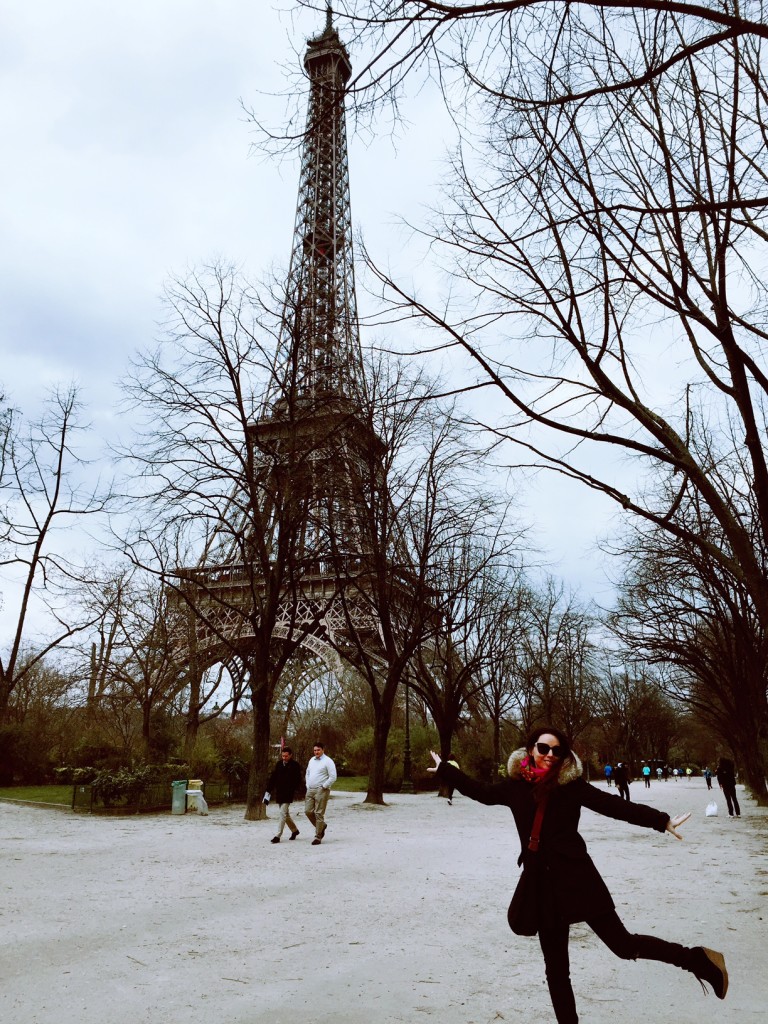 Tips:
1.You have to try at least one or two of the sweets and cakes. They don't just look good. They taste absolutely heavenly. Forget your diet because when you are in Paris there is no diet.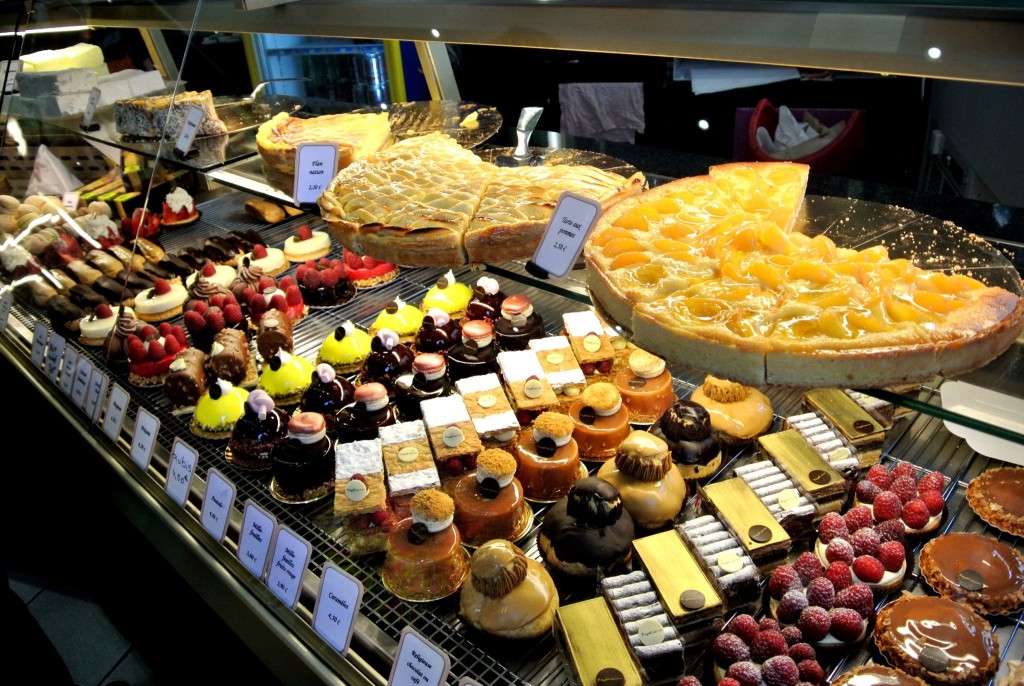 2. Behind the tour Eiffel there is a small street with many little bakeries. There are many great places to drink your coffee and not as touristic as you may think. I was in one small coffee shop that made their own coffee (and of course cake). It was delicious.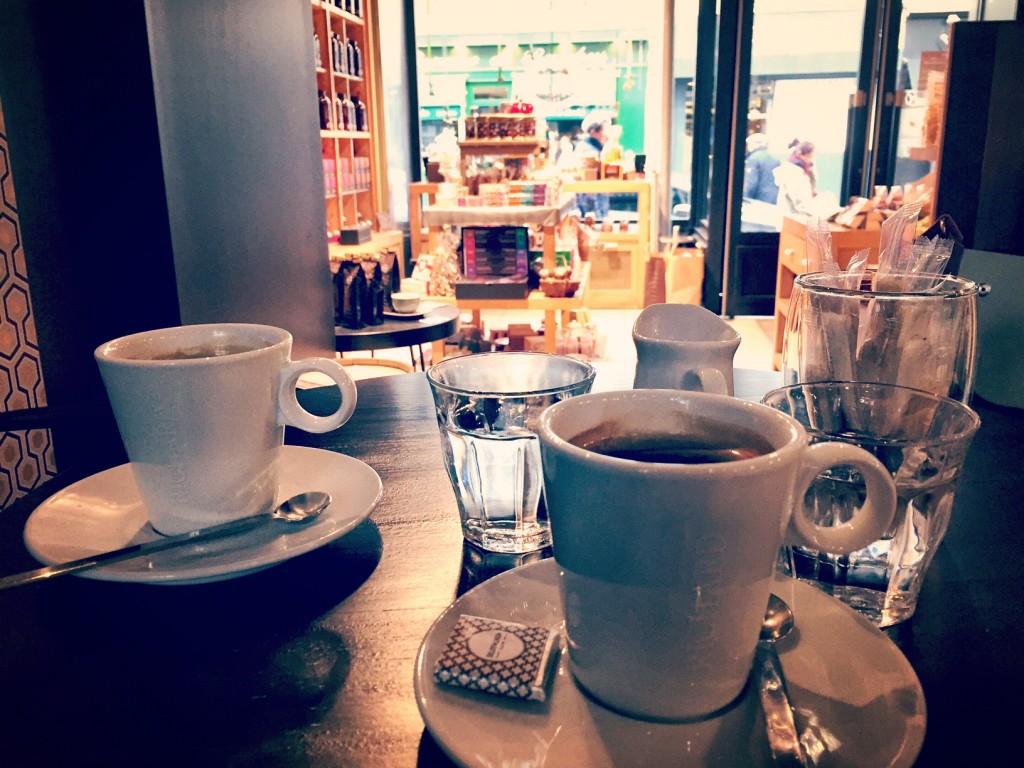 Paris mon amour – you love it or you hate it.
For more Information:
HÔTEL EUGÈNE EN VILLE
6, RUE BUFFAULT – 75009 PARIS
TÉL : +33 (0)1 40 22 04 34 – FAX: +33 (0)1 42 46 07 31
www.eugeneenville.com
Price: starts with € 120,- /night
Thank you so much for giving me the opportunity to stay at your Hotel.*
*find more in my disclosure