Read this in: German
There are many international travel fairs around the world. In Germany, we have the ITB travel trade show, which is one of the largest travel exhibitions globally. However, there are also country-specific travel fairs, such as the IPW in the United States.
What is a travel trade show?
A travel trade show is an event where travel experts from different parts of the world come together to showcase their products and services. It's an excellent opportunity for businesses in the tourism industry to network and collaborate with other professionals in their field. Participating in a travel trade show is one of the most effective methods for tourism companies to connect with potential clients and partners.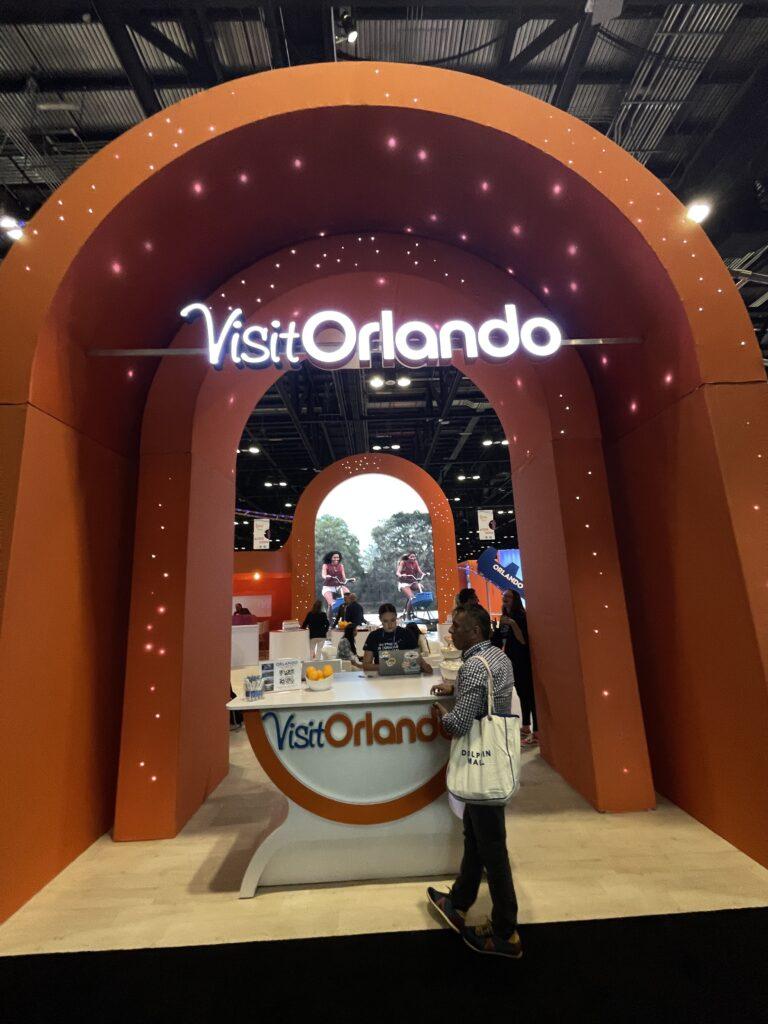 At a travel trade fair, travel organizers are the "consumers" and travel destinations, attractions, and accommodations are the "providers". These fairs typically run for 2 to 5 days and consist of a series of short appointments where providers sit down with consumers on a one-on-one basis. That's right – it's speed dating for the tourism industry!
Sponsors are also present at these business proposals. These are providers who operate in the tourism industry, such as media companies, producers, and others who need to work with both consumers and providers. This is a prime forum for people looking to make deals! In addition to the quick meetings, there are also networking events (usually in the evenings) where all participants can come together and build relationships.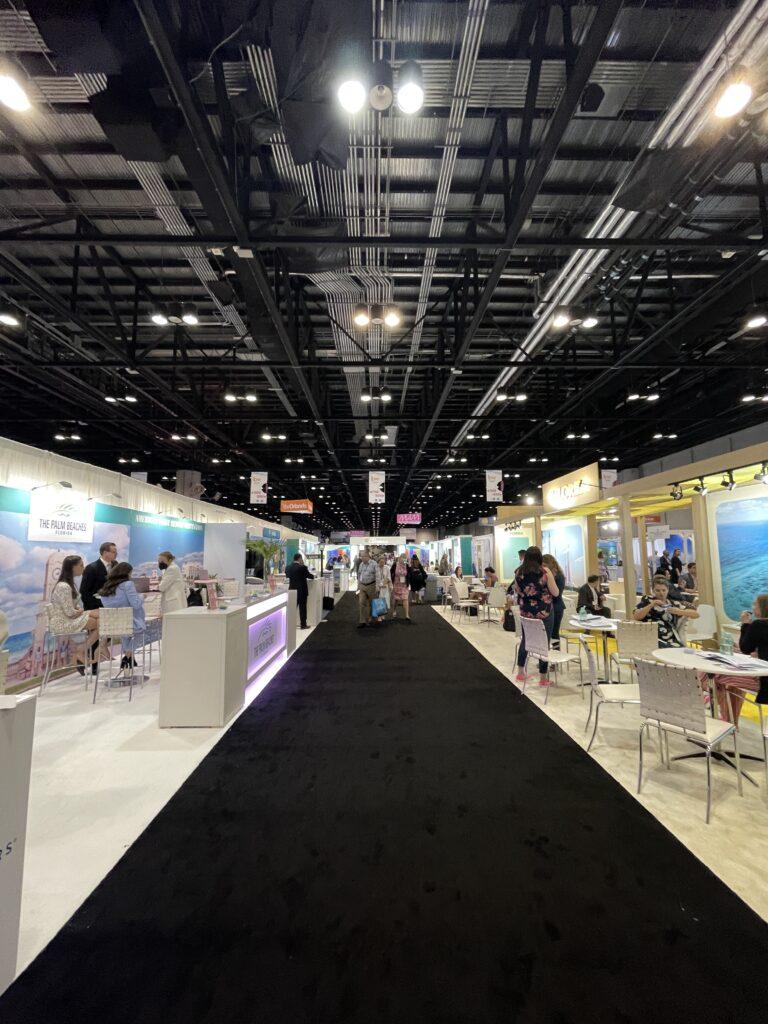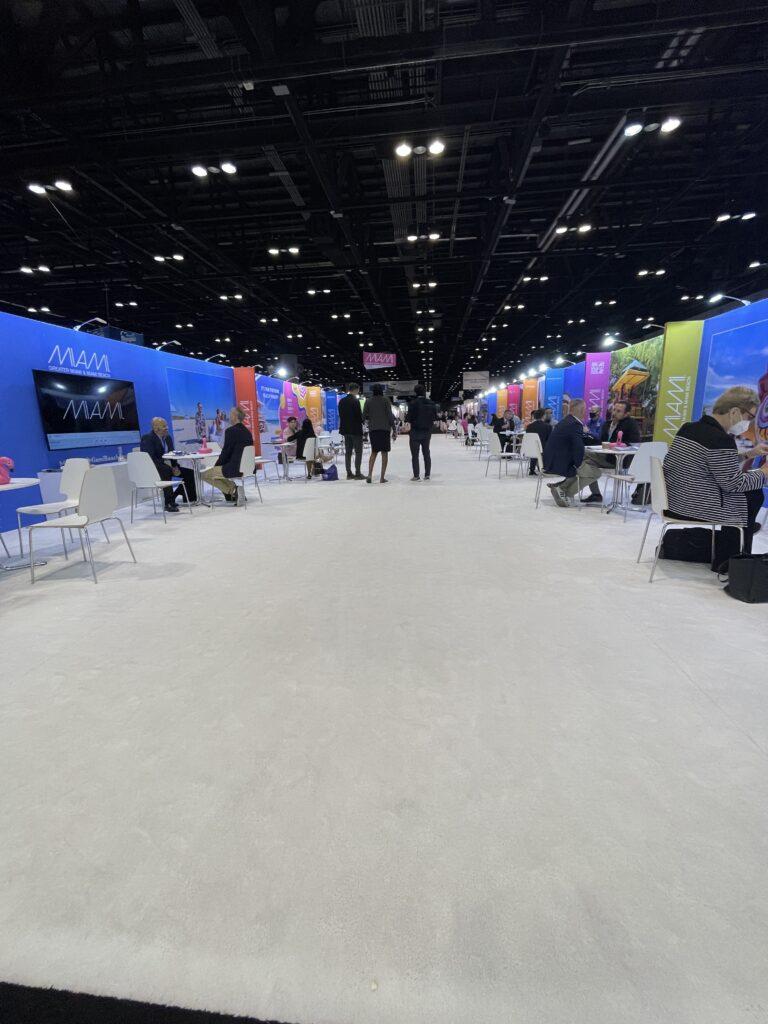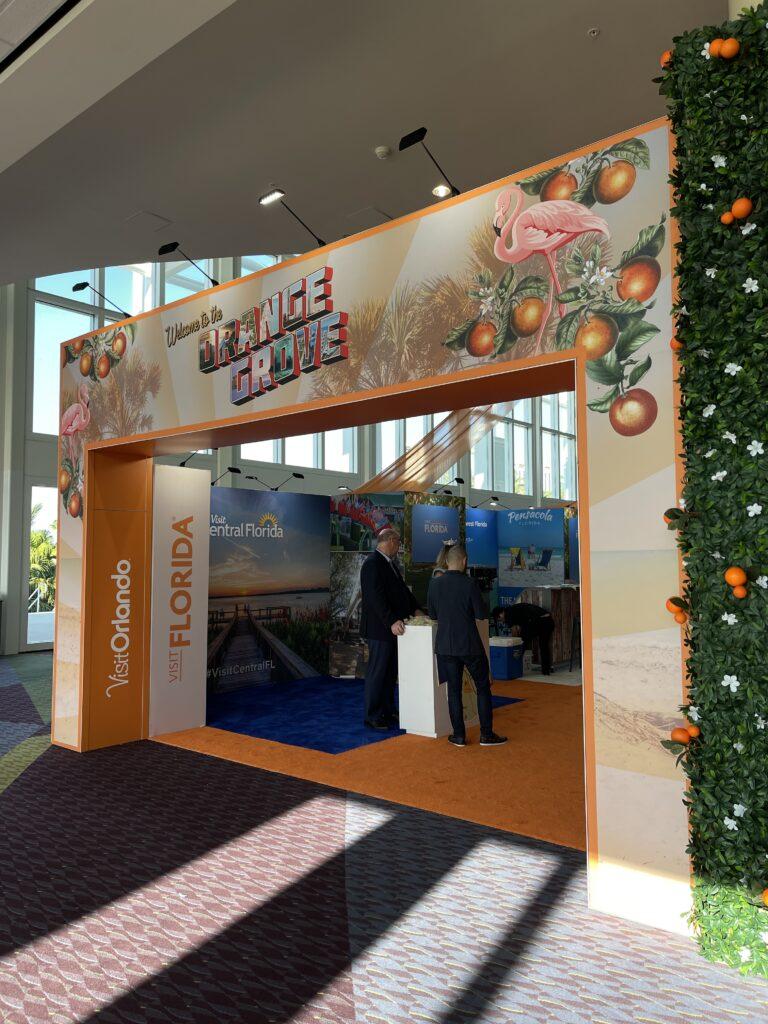 And of course, there are journalists who absorb all the press news and report on it.
I attended IPW for the first time in the USA. It's America's Top 1 Travel Convention.
The first day
On the first day, we indulged in a delightful brunch with scrumptious food, lively music, captivating speeches, and a fantastic ambiance. The event was a delightful networking experience that also offered a culinary adventure.
As we gathered together to savor the delicious spread, the atmosphere was positively electric. The harmonious blend of mouth-watering cuisine, melodious tunes, and engaging conversations set the tone for an unforgettable occasion. The event provided a unique opportunity to connect with like-minded individuals and build meaningful relationships while savoring delectable culinary delights.
Overall, the first day of the event was a remarkable success, leaving everyone with a sense of fulfillment and excitement for what lay ahead.

IPW
The U.Travel Association's IPW is the leading international trade show for inbound travel, inspiring future travel to the United States worth $5.5 billion. It's a national showcase of America, where exhibitors from the USA and over 70 countries promote their products, negotiate future business, and build relationships. IPW secures the United States' position as a top destination in the world by increasing the influx of international visitors and showcasing the best that the USA has to offer.

IPW Orlando Veranstaltungen / Themenparks
EPCOT
How to imagine a convention in a city where the term "leisure paradise" is everywhere? Definitely large and with a lot of hype, just as expected in American standards.
After the first day at the exhibition halls and press rooms, a big event was held in the evening. Unlike many other trade shows in Germany and abroad, everyone is invited to these joint events. All exhibitors and press representatives come together to network and have fun.
The logistical challenge is, without doubt, a breeze for Americans. Several hotels are available to accommodate all participants, and buses are stationed outside. On the first evening, these buses take attendees to Epcot.
Epcot is one of the four theme parks in Walt Disney World in Orlando, Florida. Previously known as Epcot Center (Experimental Prototype Community Of Tomorrow) until 1994.
There are Germany, Italy, Japan, Morocco, and Great Britain, where small culinary booths have been set up to get to know the food of each country.
Upon arrival, we were greeted with a cocktail, and all food stands and attractions were free of charge for us. The park was closed to the public and exclusively provided for us as participants.
Indulge in the flavors of Germany with its famous sausages and pretzels, or savor the exquisite taste of Italian pasta and pizza. Discover the art of sushi-making in Japan or indulge in the exotic spices of Moroccan cuisine. And let's not forget about Great Britain's traditional fish and chips.
The event was truly a gastronomic journey around the world, allowing us to taste and experience a variety of international delicacies in one place. It was a unique and unforgettable experience, and we felt like we had the park to ourselves.
This event was a great opportunity for food enthusiasts to try out various international delicacies in one place. It was a unique and unforgettable experience, and the park was exclusively closed for the participants, providing a sense of exclusivity. The event allowed for participants to discover and indulge in the different flavors of Germany, Italy, Japan, Morocco, and Great Britain.


Universal Orlando Resort Park
The conclusion of the theme parks was made by Universal. Anyone who knows Universal Orlando Resort Park knows that one evening is not enough to explore this park. Here, everything revolves around movies, from production to cityscapes to the actual film. There are shows, food, themed worlds, countries, and attractions. Without a doubt, the Harry Potter attraction is one of the most well-known.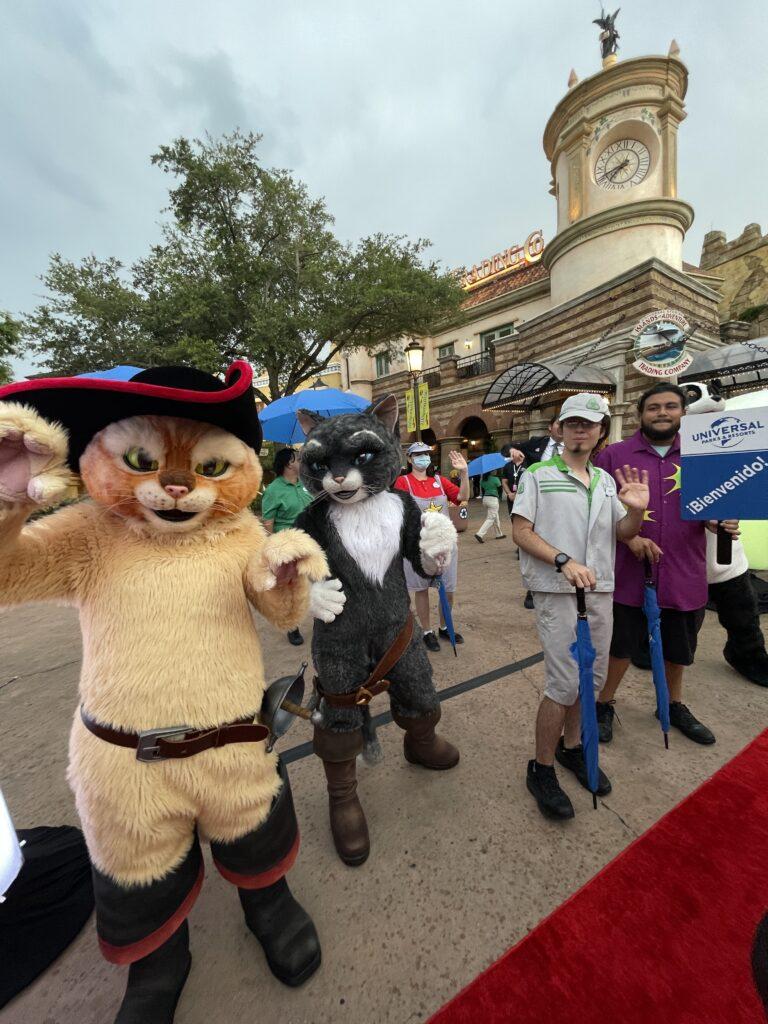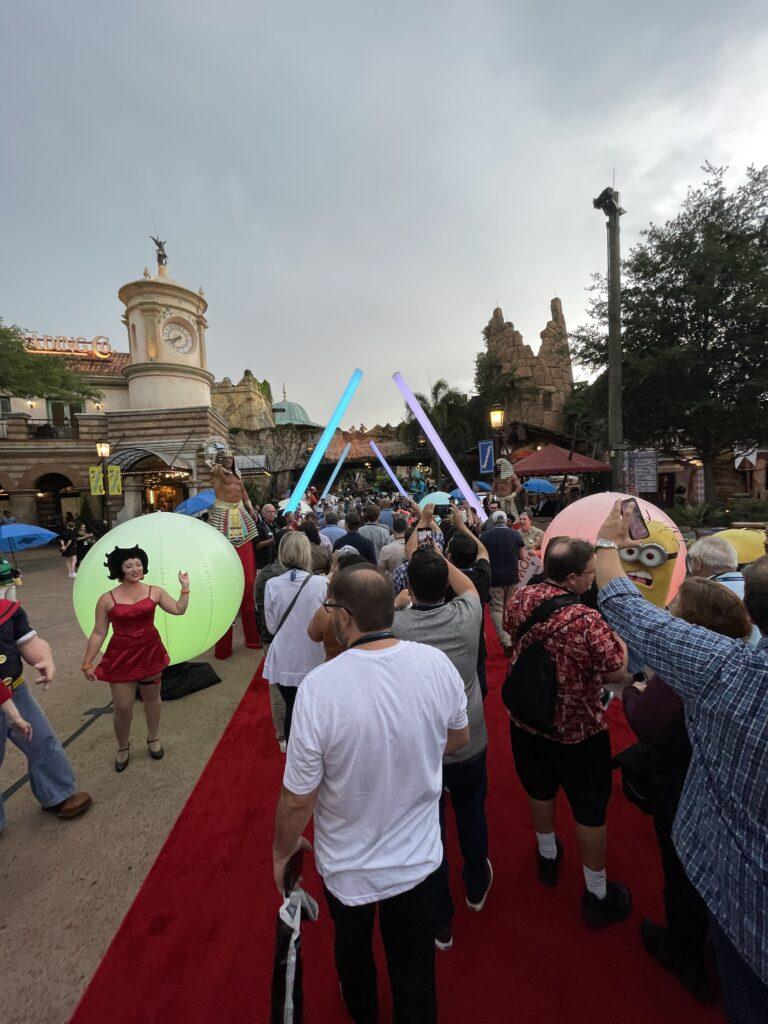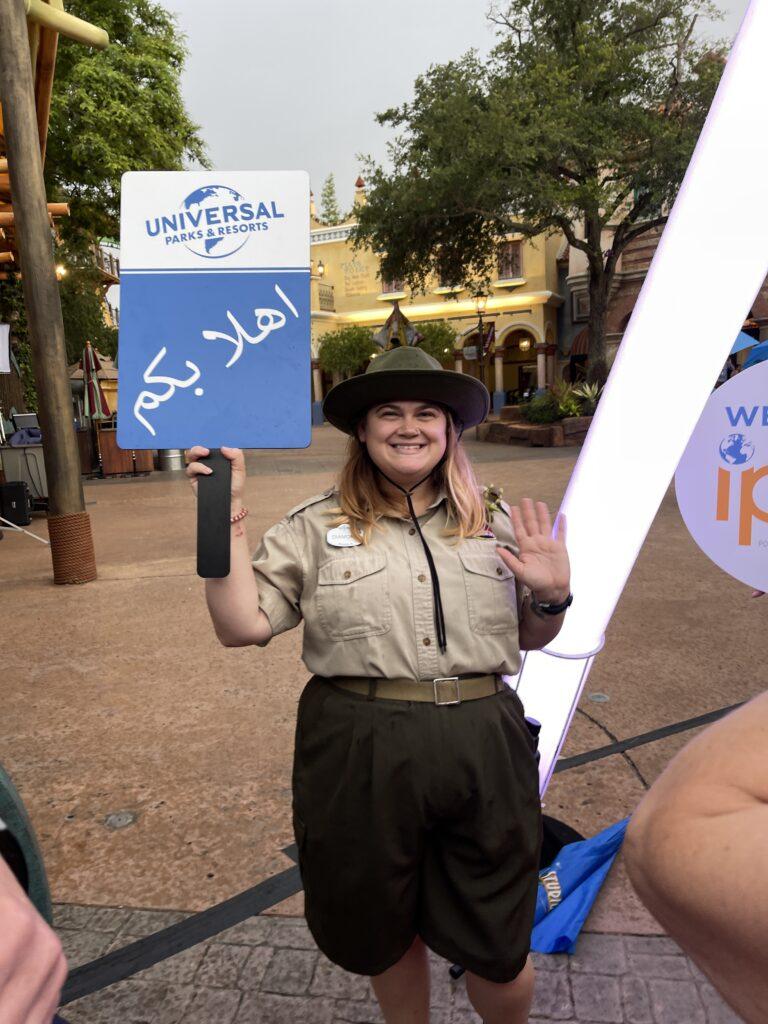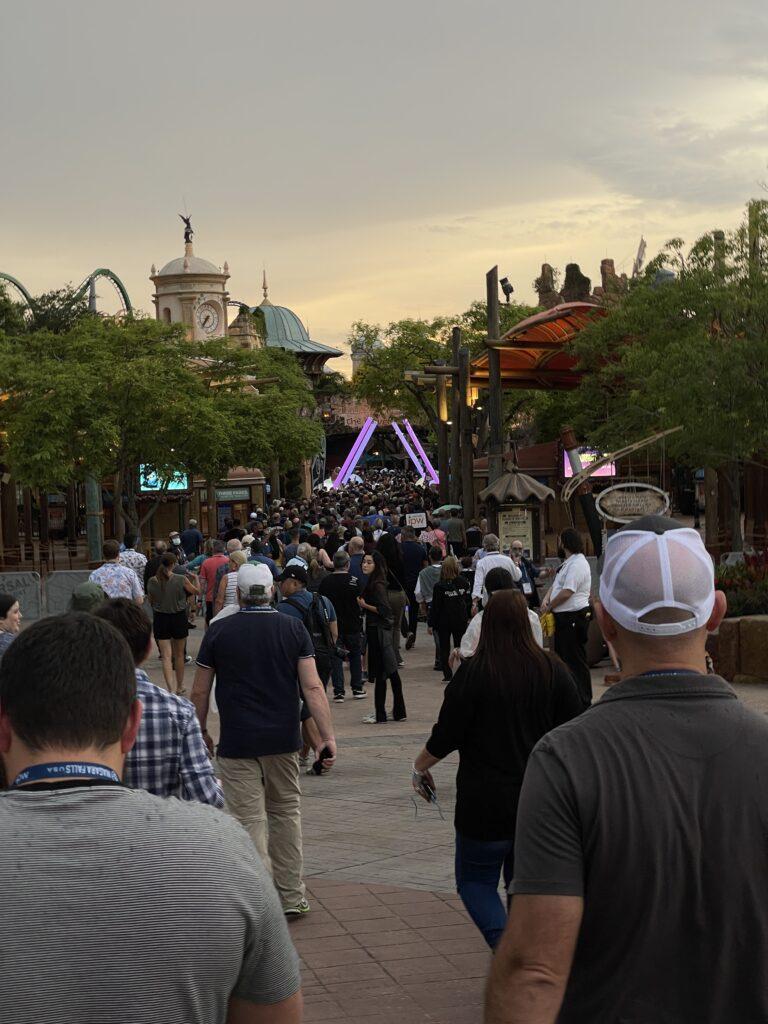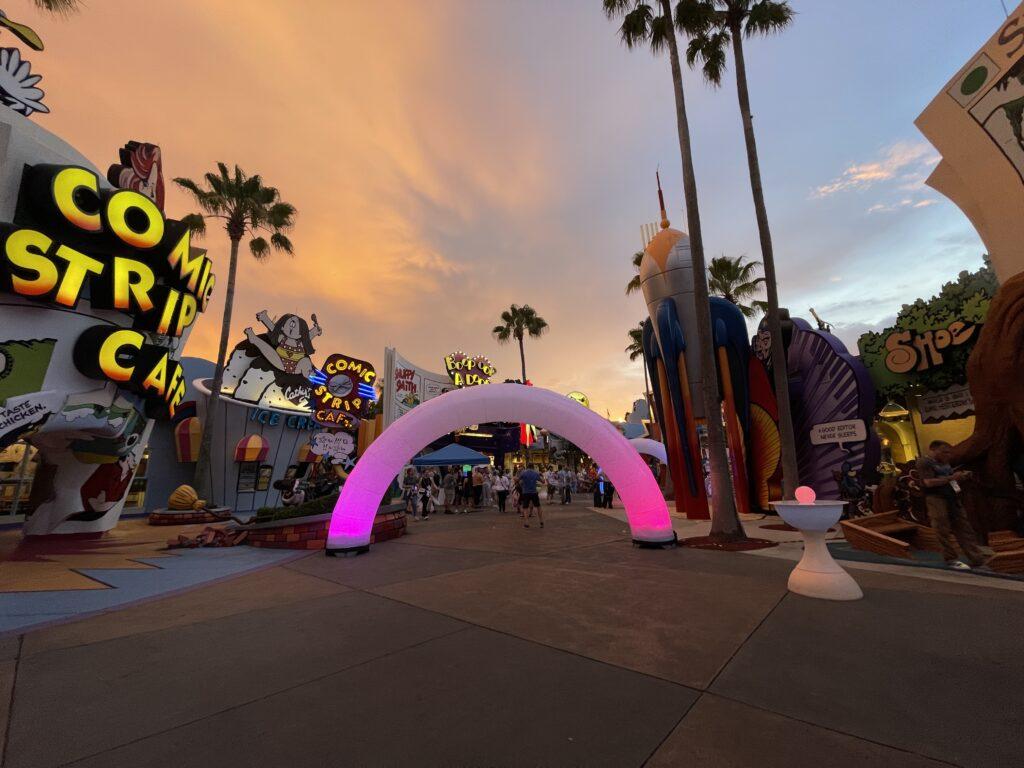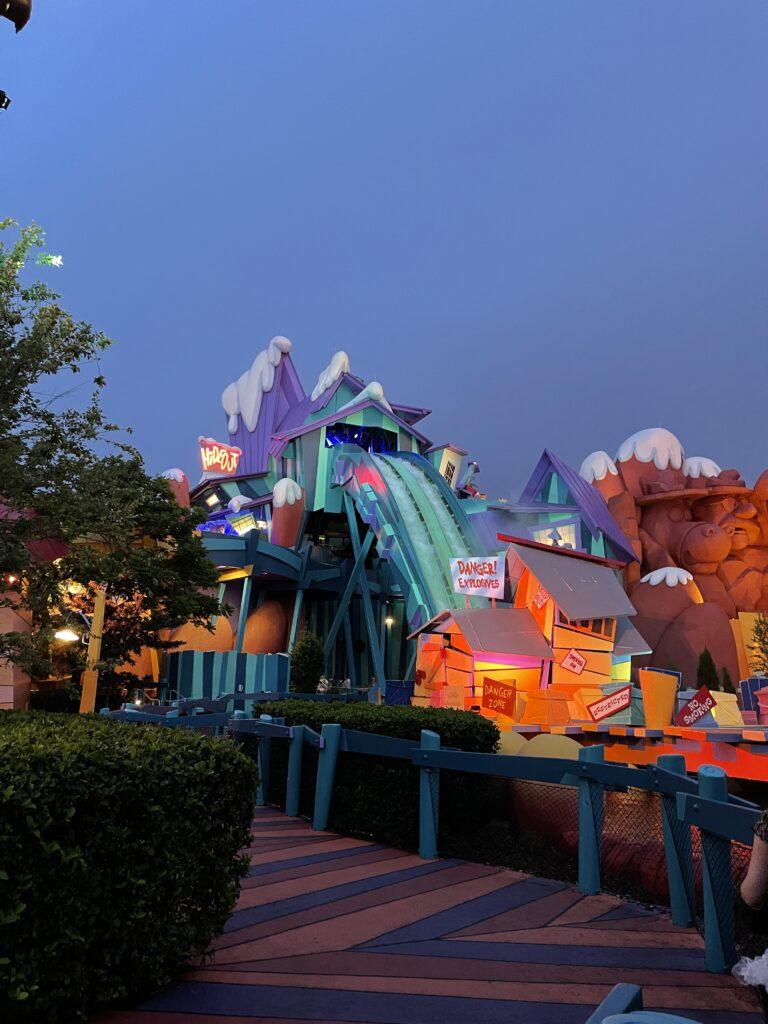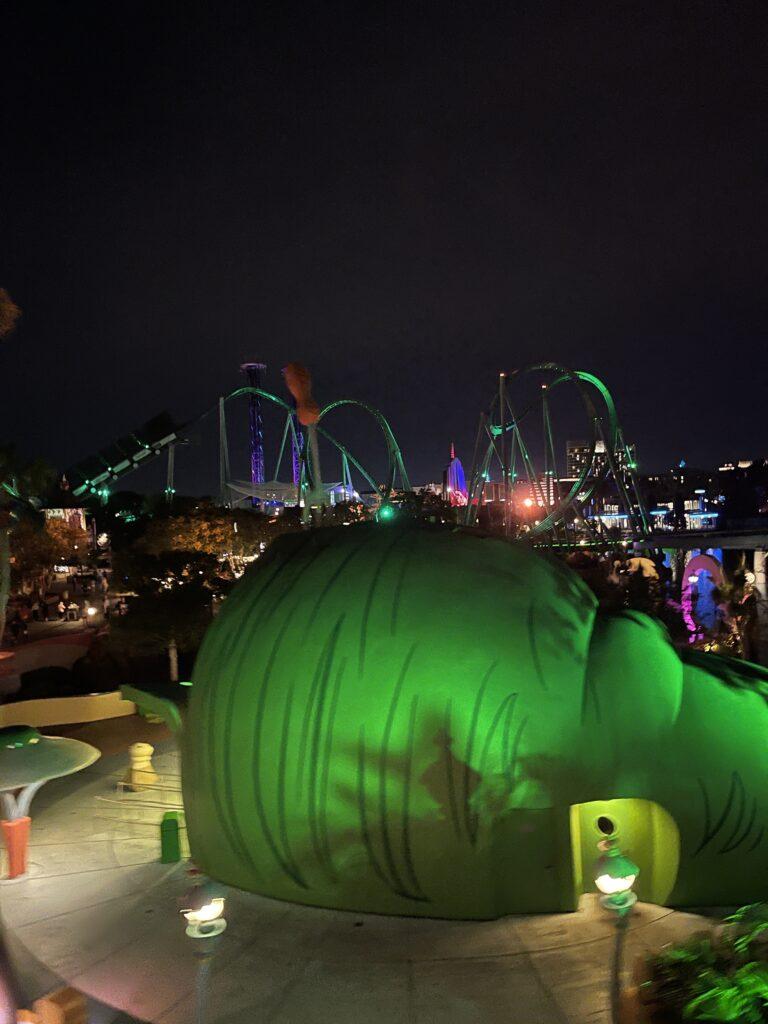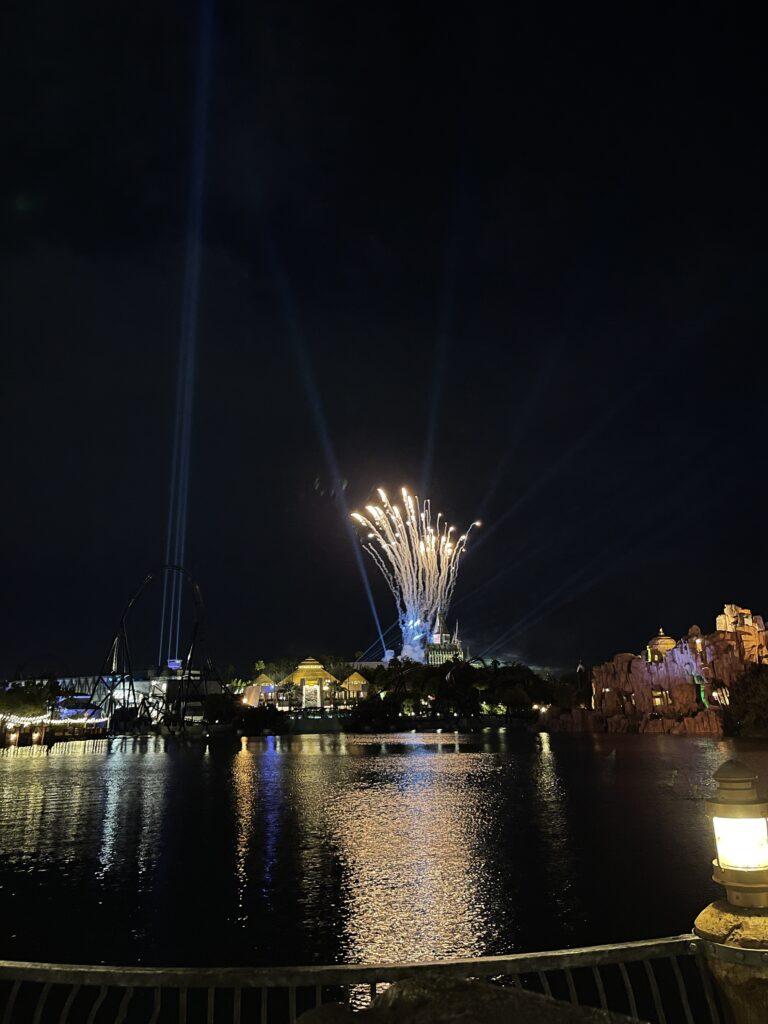 During our visit to Orlando, we had the unique opportunity to explore half of the park before it opened to the public. It was an incredible experience, and I felt like a child living out my dream. We had access to all the restaurants and attractions, and we could watch the shows as many times as we wanted. Although I must admit, I was mostly focused on trying out the delicious food and taking leisurely strolls around the park. For someone who loves movies, Universal was simply fantastic. And, of course, the night ended with a spectacular fireworks display.
Side Events
Aside from the amazing theme parks, we also attended some side events during our stay in Orlando. One of them was the visit to the Dr. Phillips Center for the Performing Arts in Downtown Orlando. It is a renowned center for performing arts and one of the most important venues in Orlando. The show lasted for about 30 minutes, and the performers were amazing. In addition to the theater, Downtown Orlando is definitely worth a visit. There are many bars and restaurants to choose from, and we found one spot that we highly recommend.
Before the show, there were two large tents set up in front of the Dr. Phillips Center for the Performing Arts. Local artists were displaying their products, and there were also delicious food and live music. It was a great way to spend the evening and experience the local culture.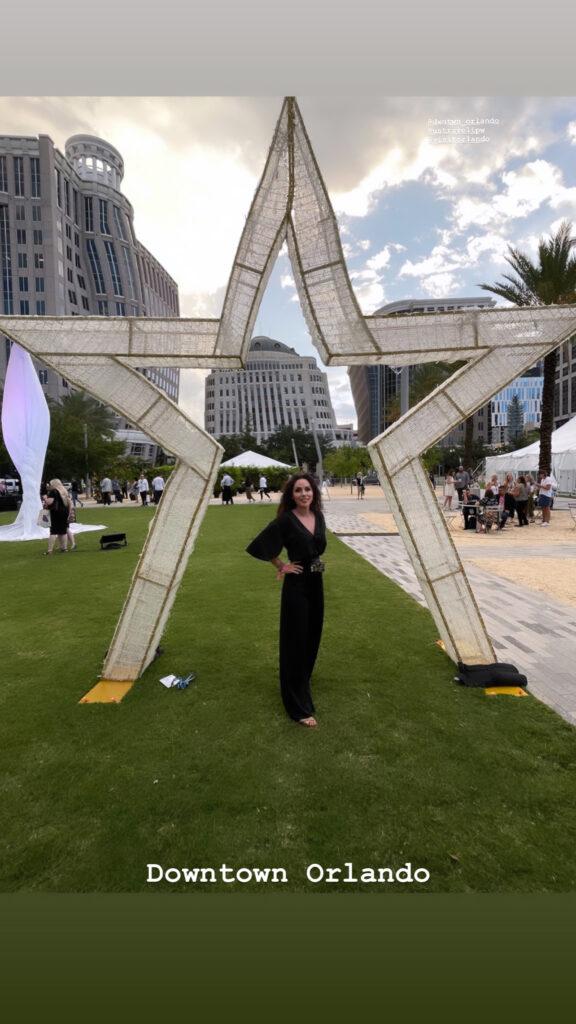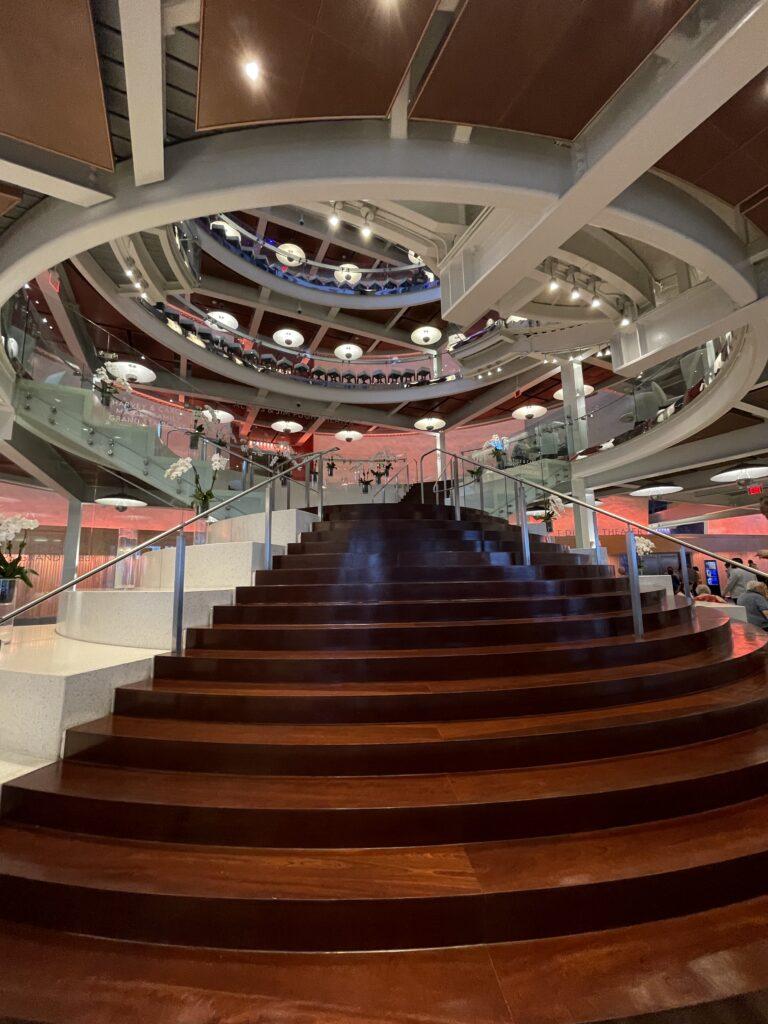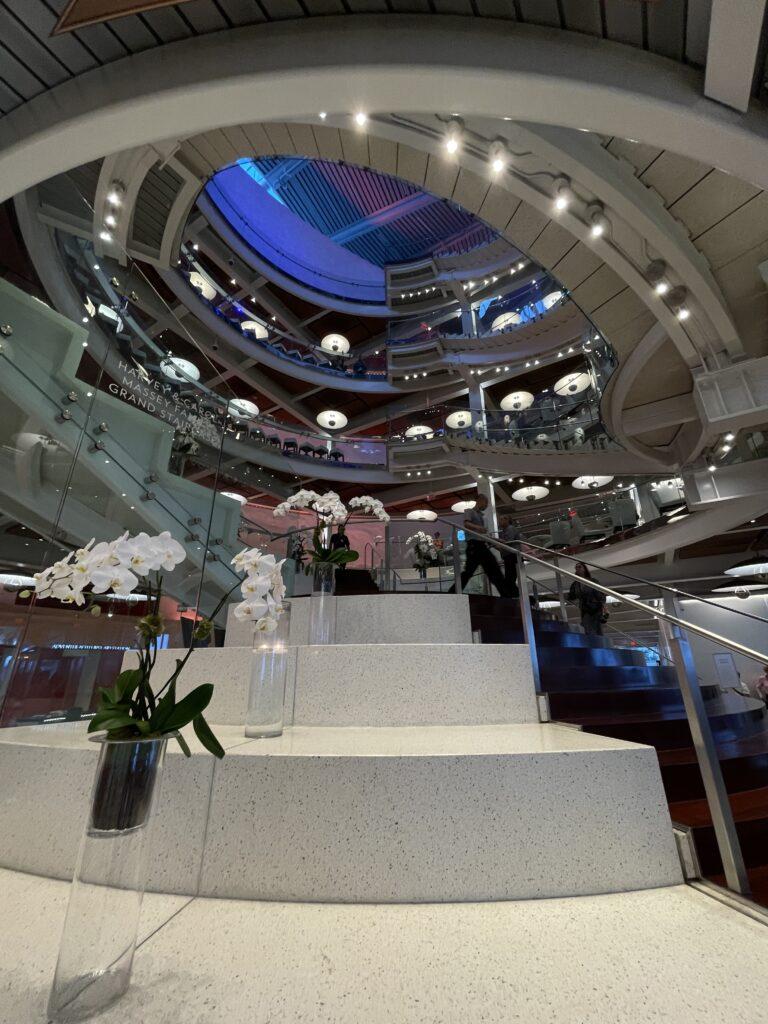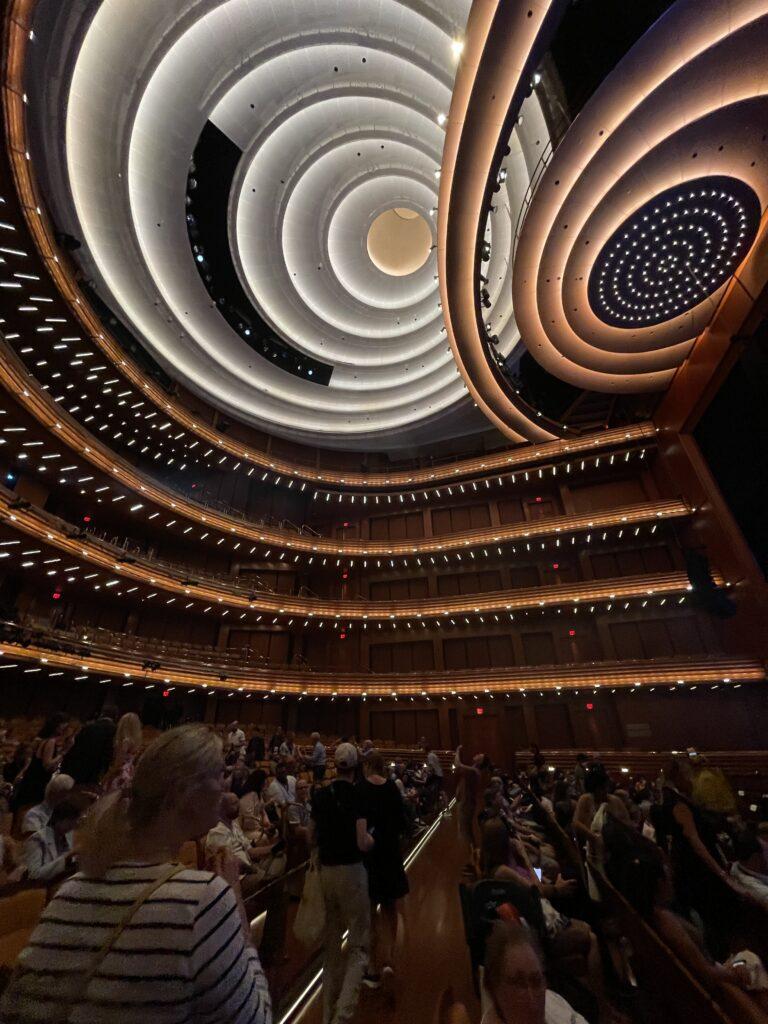 One of the side events included a shopping trip to the well-known designer outlets. I absolutely adore shopping, especially in the United States. They offer different brands than what we have back home, and the brands that we do have often carry a different assortment here. It's worth noting that sports brands such as Nike, Adidas, Under Armour, and more are particularly worthwhile to shop at in these outlets, as they are usually less expensive than back home.
IPW Press Release
During a press conference, Roger Dow, President and CEO of the U.Travel Association, emphasized the significance of IPW in the restoration of travel to the United States.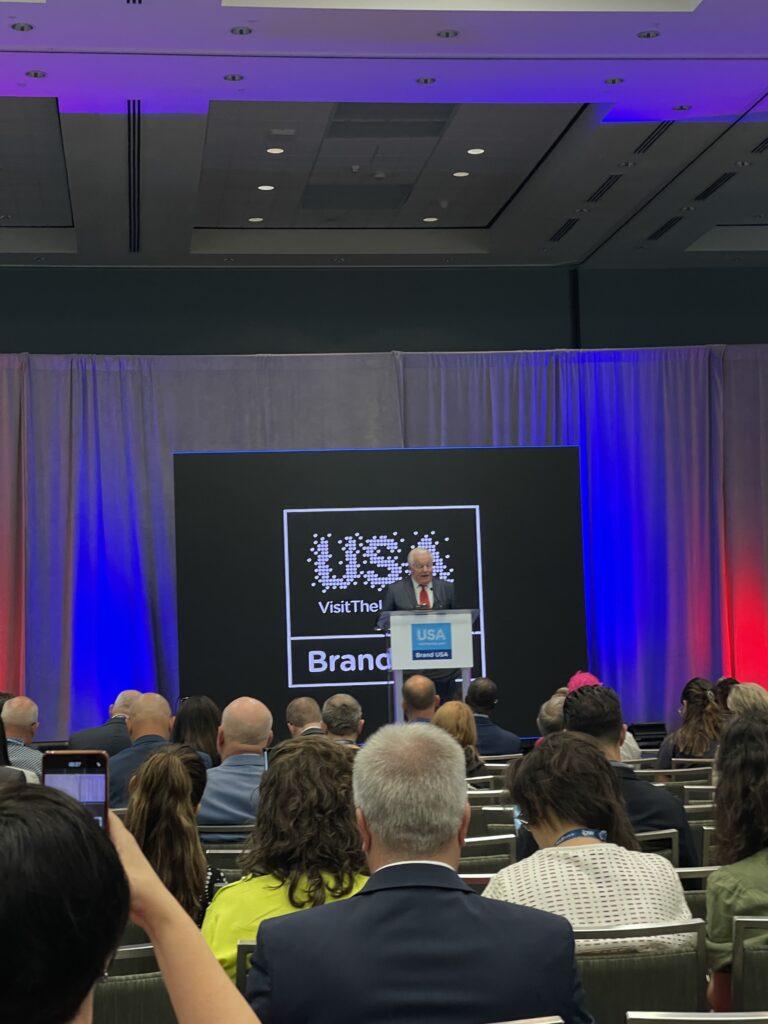 U.Travel also released its updated international travel forecast, which predicts 65 million international arrivals in 2023 (82 compared to pre-pandemic levels). The forecast assumes that international arrivals and spending will fully recover to 2019 levels by 2025. The request has been canceled.
U.Travel's forecast extends to 2026 and includes an analysis of where inbound travel growth would be if the pandemic had not occurred. This year's strong participation in IPW is a sign of the desire to increase travel to the United States. "This IPW sends the message that the US is open for business and ready to welcome travelers from around the world," said Dow. "We are building a bridge to revive international travel, create jobs, and strengthen the ties that unite our countries and cultures."
Christine Duffy, President of Carnival Cruise Line and National President of U.Travel, and Tori Emerson Barnes, Executive Vice President of Public Affairs and Policy at U.Travel, also spoke at the U.Travel press conference. IPW also offered delegates opportunities for continuing education.
IPW Focus, a new program introduced in 2021, offered delegates the opportunity to participate in sessions on a variety of topics ranging from technology and innovation to research and insights, featuring thought leaders and innovators from around the world, the industry, and beyond. The USA was once again the main sponsor of IPW. American Express is the official card of the U.Travel Association, which last organized the global travel event in 2015.
For me, a highlight was the speed talks with the destinations. You really have to imagine it like speed dating. You have 15 minutes to exchange information and see if you "match."
Another highlight for me was witnessing how incredibly well-organized everything was. At lunchtime, there was sit-down dining available for nearly 5000 people, and a live act performed on stage.
The event's impeccable organization truly stood out to me, as every aspect was flawlessly executed. From the smooth distribution of meals to the impressive on-stage performance, it was clear that a great deal of effort and attention to detail had been put into the planning process.
In particular, the sit-down lunch was a marvel to behold, with an impressive number of attendees served promptly and efficiently. The lively atmosphere of the event was further enhanced by the fantastic live act that graced the stage during the mealtime.
Overall, the event was a triumph of organization and planning, providing a seamless and enjoyable experience for all those in attendance.