Read this in: German
Poppy J. Anderson is a well-known, successful and first german self publishing Amazon (Germany) millionaire.
She is German with an american name. Not really, her real name is… not important for us. Because not only Amazon loves this likable and fun women – we also do. She writes about sexy men, great women, lot's of Drama and let our heart leap a little.
In this Interview she will reveal interesting things about cakes, football and in who she falls in love – every month.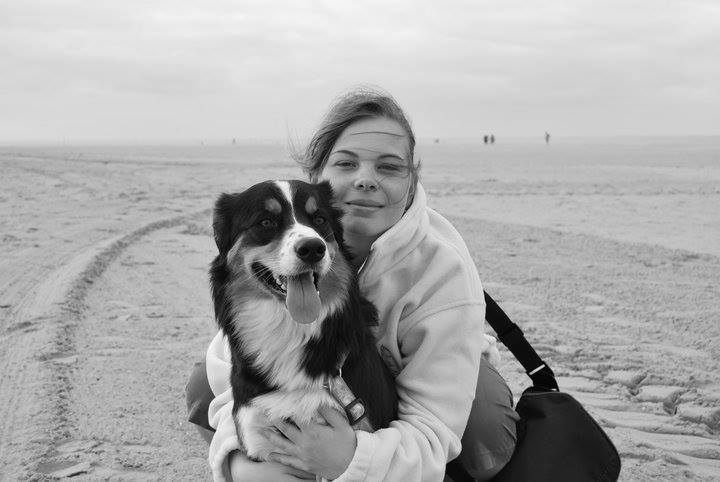 Interview:
New York Titans – how did this come about? What was your inspiration?
Poppy J. Anderson: Well that was totally unplanned. The story I wanted to publish was supposed to be about a married couple that meet each other again after a few years of separation from each other and are fighting back to get back together. It's a lot of drama. What I wanted to do is start the story differently. The couple was supposed to have a history together instead of just meeting and getting to know each other. My protagonist needed a job that makes it necessary to move a lot…when I tried to make up my mind about what job he is supposed to have I saw a football tv commercial. It just hit me! When j was writing the story I knew from the start they it is a "stand alone". After a while another player took a lot of room in the story. I sitting in a car one day and heard that name "Teddy" (Robbie Williams daughter Theodora "Teddy" was just born those days) and bamm it but me again. In front of my inner eye I had a woman in mind. A woman who survives and thrives in an environment dominated by men. She was the one that would show the quarterback what a tough woman can accomplish. That's when the drama starts to develop.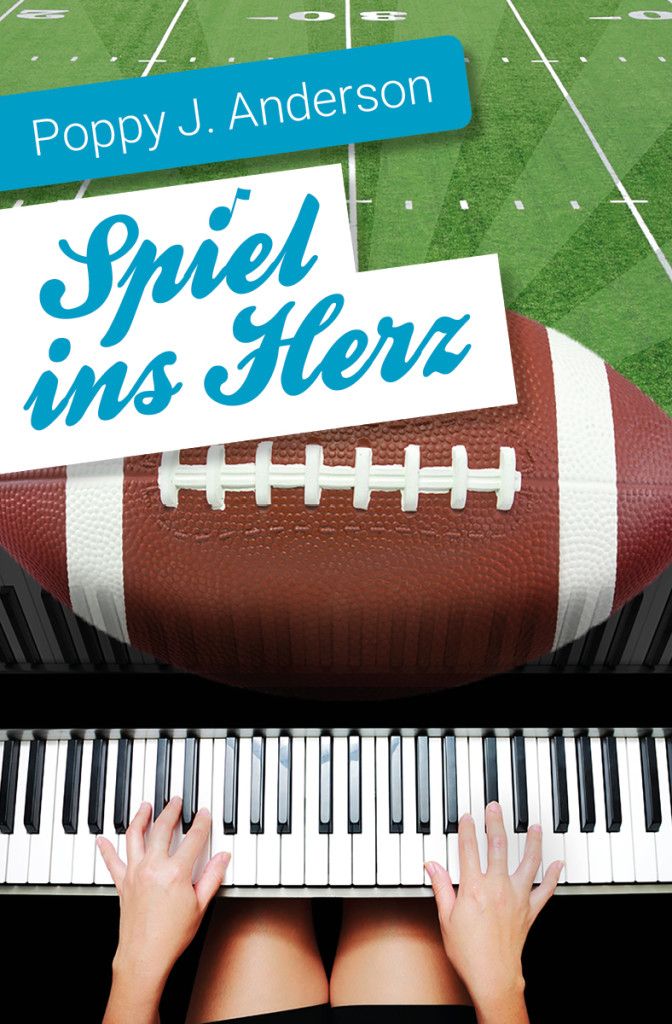 Apart from a thousand other things, one thing I really love about your books are the good-looking and strong men. I really love it. Each and every time you kind of manage to make me fall in love a little bit with the protagonist. Did you face any prejudices or were there any fights with feminists about that?
Poppy J. Anderson: Up to this point that never happened. The lout and rough Blake O'Neill was often a "victim" of some comments due to his open-mouth behavior but after his stories got published that changed 189 degrees. Now lots of people love him.
Which male character in your books is special for you and why?
Poppy J. Anderson: Well that's hard to tell. I really do fall in love a little bit with my male character in each and every book as well. 😉
Do you sometimes compare your male characters with others ?
Poppy J. Anderson: No, each protagonist is an independently shaped personality that is detached from all the other protagonists.
What is it like when you're traveling and getting to know some people. Is it that you imagine some of the people you get to know as characters in one of your stories?
Poppy J. Anderson: No comment 😉
No seriously, there are some funny events that took place in reality and I made them part of my books/stories. For instance in my next novel "only a moment"/"Nur ein Augenblick" there might be some funny situations that I experienced thing my trip to Norway.
Some writers are pretty plain when it comes to their personality. I personally perceive you as lively and adventurous. How are you disciplining you to write on your stories?
Poppy J. Anderson: First of all: Thank you very much!
Up until now I never had to discipline myself to start writing. When it feels right and my ideas are flowing then I am in a zone where I wand to write and write and feel like I am attached to my desk. In situations like that I even forget to eat and drink because in this special moment nothing is more beautiful than writing. Hence, I do not consider it work but a pleasure instead. If only I could discipline myself like that when it comes to sport.
Now just between us. Your Titans are rather hot. Is that something that is based on your own experiences – maybe from your own past?
Poppy J. Anderson: Unfortunately I do not know any super successful good-looking and charming football players. If you have a friend like that feel free to pass on my phone number to him 😉
What was the most beautiful fan letter you ever received?
Poppy J. Anderson: Oh I really had some amazing fan letters already. I think the most beautiful fan letter was the very first one I got a package with little footballs pinned onto the package and on the package was a note saying "Titans on the road". I still got that package today. It was full of cute cards, candy, a cup and lots of beautiful things that brought me to tears.
What was the craziest fan letter you received?
Poppy J. Anderson: Haha! Well, a Titans cake – yes a cake – that got delivered via DHL to my house. I really thought this was crazy. Those girls are just to cute. Also, the cake was soooo delicious!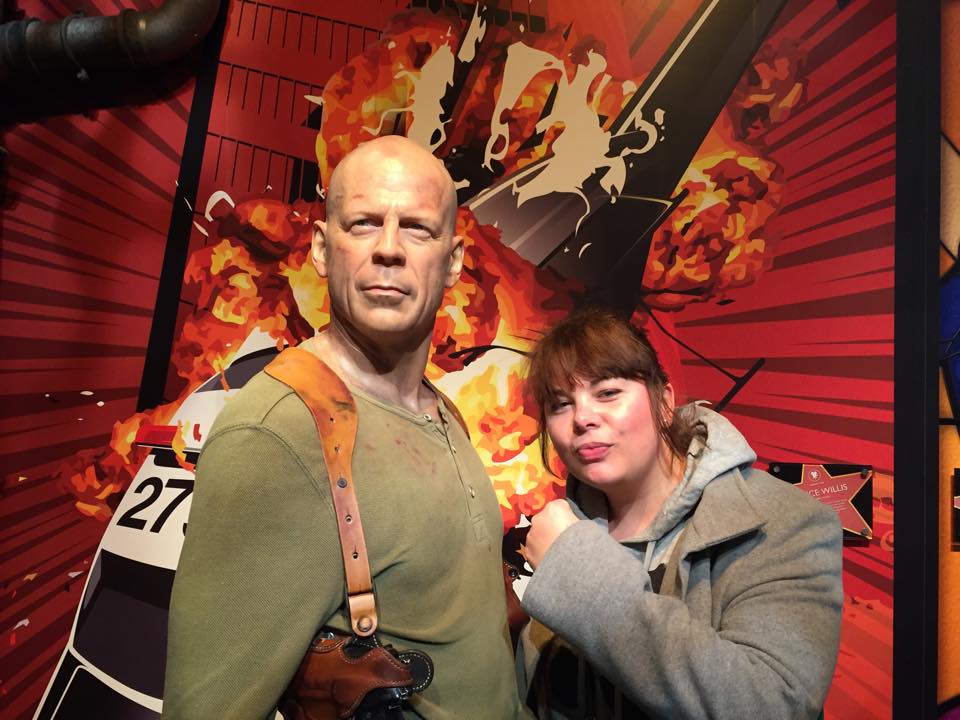 Are you interested in fashion, lifestyle or gossip?
Poppy J. Anderson: Totally! To be honest I only go to the hair stylist to read though the newest magazines and be up to date. I'm pretty up to date especially with what's new with the celebrities. Without any doubt I would be perfectly informed so that I could even comment on a royal wedding, science I got quite some knowledge when it comes to the European Royal families. Also, when it comes to fashion I am totally a woman and – which I shamefully confess – I do have a thing for bags, shoes and makeup. How would you put it nicely: " a woman is always in need of one more bag that she doesn't have in her closet yet".
So what are your next traveling plans?
Poppy J. Anderson: I will travel to the west coast of the US.
Where else would you like to travel?
Poppy J. Anderson: There are quite a few places I haven't been to yet. I really want to see those!  But also, revisiting places I've been to already and impressed me so much that I need to see them again. My next trip on my bucket list is one to Africa. Uganda and Tanzania is also very far up on the list, and Antarctica sounds very interesting to me.
So what's next? Can you give us an outlook on what's to come?
Poppy J. Anderson: 2016 will be a very colorful year – I hope so. There will be an awesome project with a publishing company which is really important to me, and that I am really looking forward to. Moreover, I will do some self publishing and continue some existing stings. Also, some new things will start. So stay tuned.
PS: If there is any good-looking, charming football player interested in Poppy please let me know. I will pass your photo and phone number along.  😉 
More about Poppy:
Facebook: Poppy J. Anderson