Read this in: German
My Travelblogger Colleague Melanie writes about her favorite places in Hamburg. I find it really interesting to see what someone writes about my Hamburg. 😉 She listed here her top hot spots. 
As a Country girl from the Austrian Alps, I am not very into Cities. But Hamburg is different – so i have to make an exception. The city of Hamburg is really an outstanding place. Maybe it's because of the water, which gives you an idea of freedom? Perhaps it is the people? Because I was quite surprised about the mentality of Hamburg people, because they are known as distant and supercooled. But I cannot sign that.
But stop me talking like a philosopher. Now I'll show you my Hamburg-Highlights and surprise, surprise: There are so many, that I have written an Hamburg Guide from A-Z in my own Travelblog Urlaubsgeschichten.at.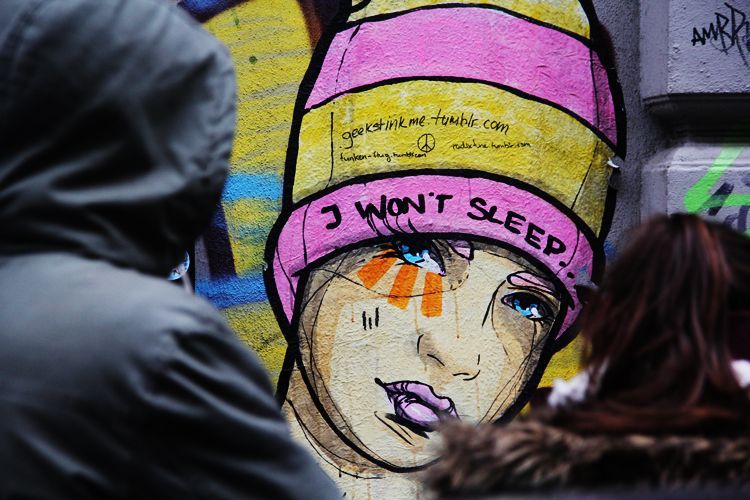 Sightseeing in Hamburg
Well, what can I say. I'm note very into visiting a lot of museums and hate nothing more than to walk along the "things-to-see-in-Hamburg". I love to discover a place by taking walks through charming corners and places, that you maybe will not finde in any travelbook. So now I will introduce you to my favorite Hamburg-Corners.
Schanzenviertel + Karolinenviertel
The Schanzenviertel and Karolinenviertel are both colorful places full of urban lifestyle, and this is reflected in: Street-Art, shops, restaurants etc.
The Schanzenviertel is situated between St.Pauli and Altona and Karolinenviertel goes directly into the Schanzenviertel. Both places can easily be reached by: Trainstation "Sternschanze".
I find this area great for strolling around during the day – and also excellent for evening-entertainment. Around the main shopping street "Schulterblatt" you'll find all the hot spots. Make sure to come to the Schanzenviertel in the evening. Between all the bars and restaurants, there are a lot of bottleshops. People buy their drinks and the party takes place just down the street! I like that 😉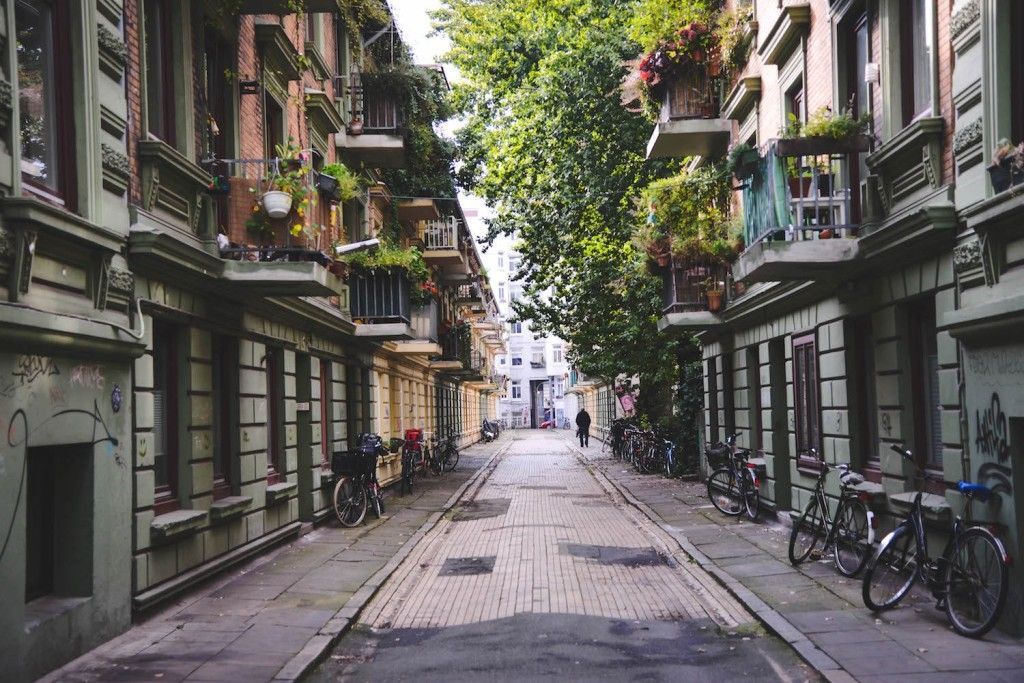 Flohschanze
Let us stay at the Schanzenviertel. Every Saturday there is a huge flea market opposite the old cattle slaughter. Vintage-lovers will be pleased.
Flea Market: Flohschanze
Saturday from 8.00 – 16.00
Train-Station: Feldstraße
St. Pauli
The Reeperbahn in St. Pauli is a hot spot for international party lovers. Inhabitants of Hamburg, so I've been told, seldom come to St.Pauli only for special occasions like wedding shower. But no matter. It's the best place to meet people from around the globe, so why not?
Fish Market
When you party hard until 5 o'clock in the morning I give you a advice: Go straigth ahead towards fish-market.  There you'll get a hearty breakfast. And for those who still are in party mood: Enjoy your Sunday morning pint there.
Anyway: It's worth it to get up early in the morning to visit the fish market. A relaxed atmosphere is guaranteed.
Weather in Hamburg
When I visited Hamburg fort he first time, I've not really thought about the weather. It was in May – thus spring. Hamburg showed me its rough side. Take care to bring some warm footwear and wind- & rain-proof clothes with you when you visit Hamburg. Because there is no bad weather only bad clothes.
Sleeping in Hamburg
Usually I am a fan of booking Airbn.com Accomodation. But for Hamburg I would recommend the Hotel Reichshof Curio by Hilton. A modern house with lots of charm,  good kitchen and a top location near the main railway station. For those who love to spend the night in a hipper surrounding, I recommend the Superbude – a smart little boutique hotel between Sternschanze and the Reeperbahn.
Hamburg, I'll be back!