Read this in: German
At least 5 things you should eat in Naples ….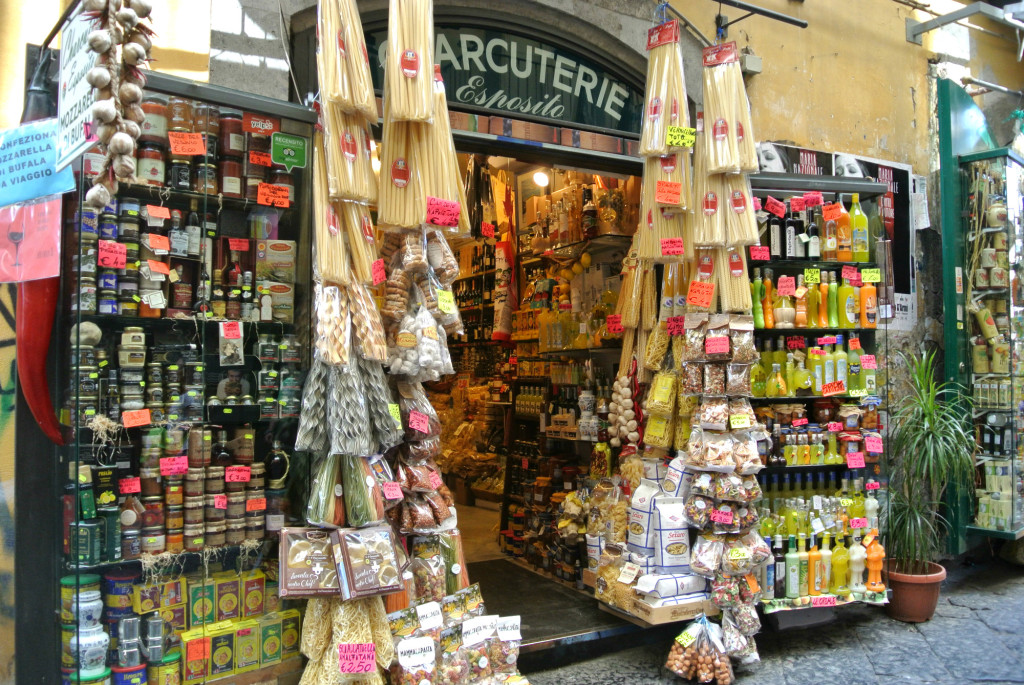 Naples is Naples. What does this mean? There is no comparison, because this city is unique. It combines so many opposites like no other city. Naples is a hotbed for artists and culture. Breathtaking scenes, craftsmanship, history, music, wonderful food and much more make up a large part of Naples. The Neapolitans are creative and reinvent themselves many times. Campania is also known as the land of sun and music. For Naples brings together quite some gastronomical aspects that only exist here and nowhere else in Italy.
A list of things that you should definitely eat in Naples could be infinitely long. For this reason we have a very short and simple list of things that should not be missed.
Pizza / Fried Pizza
Of course there is pizza everywhere but no other like the unique pizza from Naples. It may be due to the ingredients or to the people making them, but their taste is not to exceed. Who needs an insider tip should visit di Matteo (historic district). This inconspicuous shop makes a pizza that will make your mouth watering. You go through the kitchen and up a very narrow passage. Who is in search for a cozy, atmospheric and nice light is definitely wrong here. The store is tiled conveniently and the waiters won't shower you in kindness, but if you are looking for an exceptionally good pizza at unbeatable prices (Margherita € 3.50), you are in the right place. If you are lucky, you'll get the chance to listen live to a Neapolitan singer.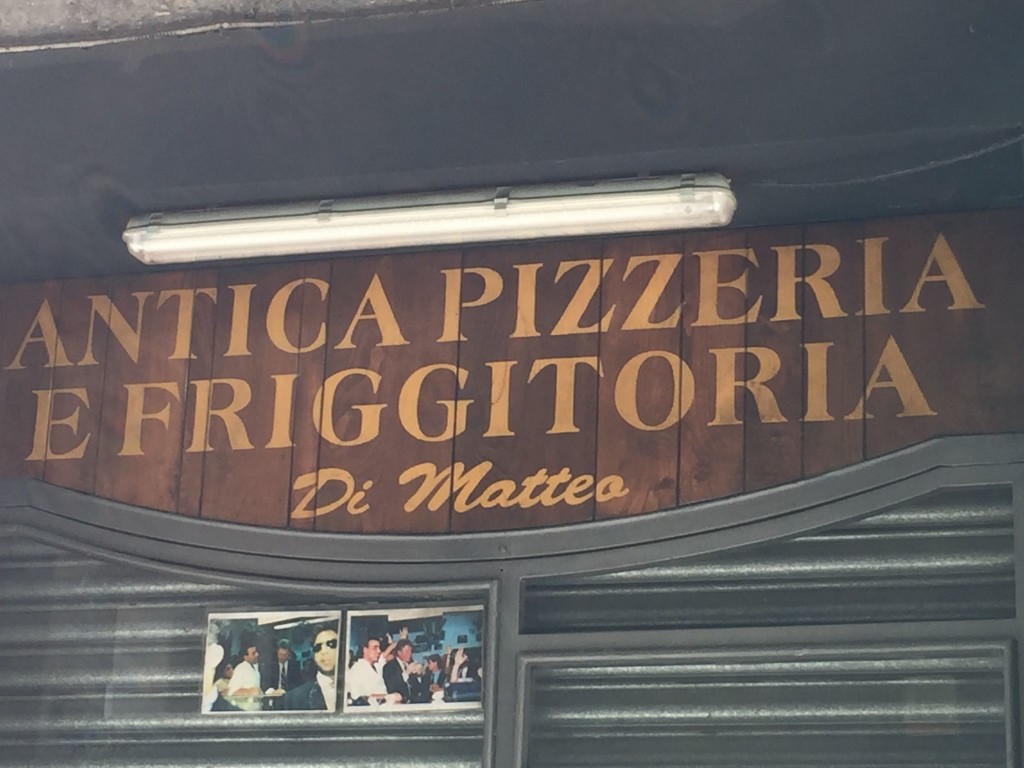 Fried Pizza:
It may sound strange but this specialty tastes incredibly good. It also dates back many decades already. You should buy it directly from the bar. Especially in the old part of Naples you will find many shops that exhibit this "Pizzette frit". They are usually stuffed with ricotta, salami, mozzarella or vegetable (Scarola). These pizzas were eaten in the past mainly from the poor people. It was kind of "leftovers" and cheaper than the traditional oven-baked pizza. That's why it was also called "aOgge a otto", which roughly translates as: I eat today and pay tomorrow.
Sfogliatelle
Sfogliatelle are small puff pastry filled with ricotta. Sounds unspectacular? No it is not. For the pastry is both very crisp, on the other hand very delicate. The ricotta filling has a really unique flavor, which resembles ricotta only little. It's the flavors that melt in your mouth, making the sfogliatelle so unique.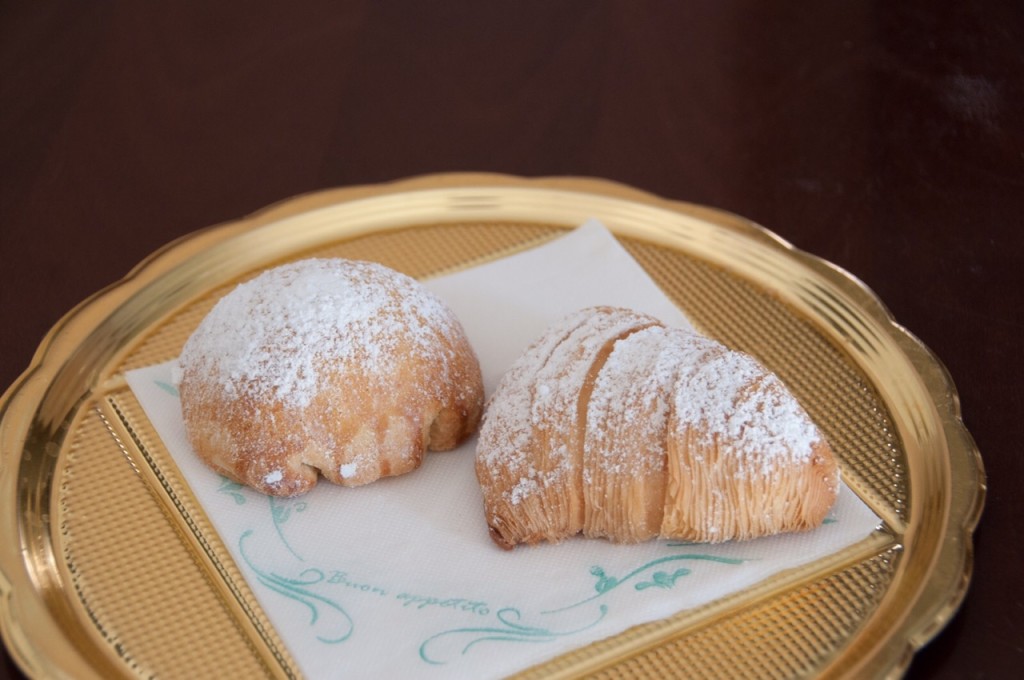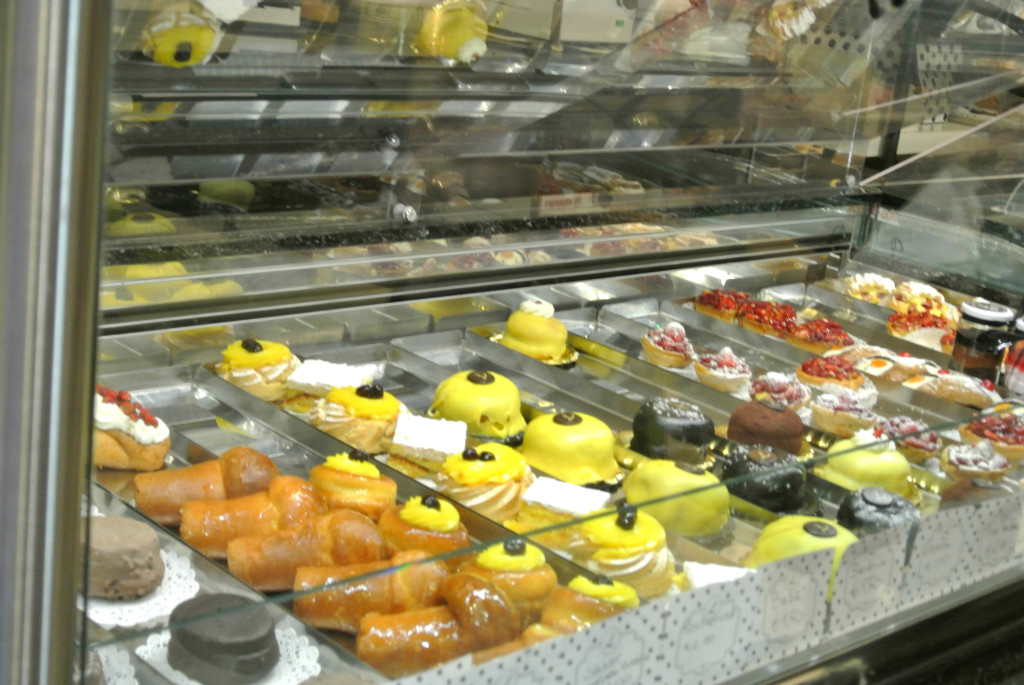 Arancini
Arancini look like small oranges. That's where its name comes from. It's small rice balls stuffed with mozzarella. Before, this spicy rice was flavored with tomato sauce. Sometimes the inside (the core) also includes a mushroom sauce and peas. They are formed into round balls, rolled in breadcrumbs and then fried in hot fat. Crispy on the outside and nice and juicy on the inside.
La Pastiera Napoletana
The"Pastiera Napoletana"can look back on a very long Neapolitan tradition. According to a legend (there are many legends in Italy) this specialty was created by the sea. Women brought ricotta cheese, eggs, orange blossom and durum wheat semolina in the form of a cake (Pastiera) to the sea. They put down their gifts in the evenings in order to please the sea. So that their men (fishermen) would return safely back home.
Today they still celebrate the beginning of spring traditionally with the Pastiera. Many legends have developed around this cake. The ingredients for the Pastiera can (unfortunately) be only found in Italy.
Friarielli
Friarielli is a type of vegetable, which only grows in the province of Naples, directly at the foot of the Vesuvius. In the year 1694, when there was still not that much food for the whole population, the Neapolitans thought about what else they could use in order to have enough to eat. They found the vegetable "Friarielli". The Neapolitan women threw this vegetable in a pan full of oil and the "colorless" Friarielli developed an unforgettable taste. Today, the vegetable is still roasted in oil. In this case it is even more refined with a Salsiccia (coarse sausage). Completely new taste buds are developed through this Salsiccia.
The kitchen in this region is just so unbelievably diverse, that the list could get very long. Only to count a few things from it –Pomodori di San Marzano, mussels, Gateau di Patate, Limoncello, ragù, Zeppole and many more.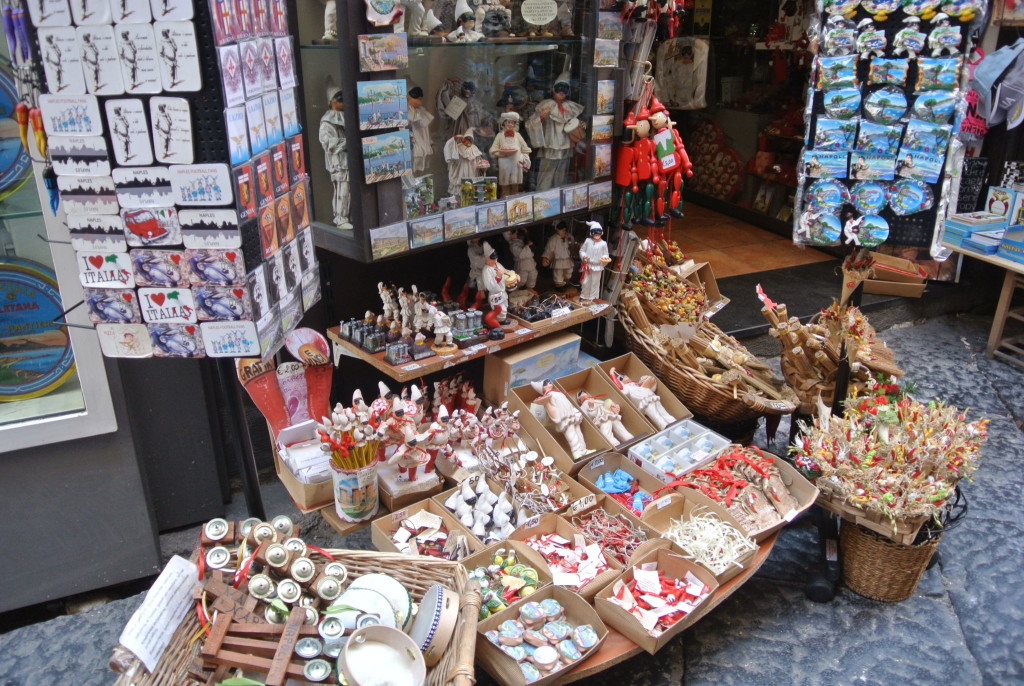 Travel Tips:
Pizza: Di Matteo:  Via dei Tribunali, 94, 80138 Napoli, Italien
Flüge und Hotels: über JT Touristik Hoteltipp: Hotel Naples
Sfogliatelle: Sfogliatella Mary, Via Toledo (Eingang Galleria Umberto 1)
Pastiera Napoletana: Pasticceria Moccia, Via S. Pasquale, 21/22/23, 80121 Napoli