Read this in: German
Amusement parks, what a fascination. As a child, I stood before the merry-go-round and looked into the air with wide eyes. The fascination has faded away a little over the years. With age, I no longer tolerate most of these fun rides. For me it's getting more important to visit amusement parks that offer more than just fun rides!
Terra Mitica and Iberia Park
Terra Mitica is in Benidorm on the Spanish coast. Kind of between the mountains of Benidorm with the name Terra Mitica in large letters above the city. It reminds me a little the Hollywood sign.
It is about 15 minutes drive from the city of Benidorm. There were kind of two parks in one; Terra Mitica with the roller coaster and various other attractions and Iberia Park with a wonderful wellness and whirlpool area.
Water
On the one hand there is a kind of water park (Iberia Park). There is also quite a beautiful pool with a whirlpool, parasols and sunbeds. Anyone can rest here for a few minutes/hours and swim a little.
This side of the park also offers a couple of other attractions such as water slides and white-water rides, a few restaurants, etc.
I particularly liked this side very much, due to the water and the white-water rides. It is great fun to be refreshed with water at 35 degrees in the shade. And I can promise one thing – you will definitely get wet!!! But it's great because at those temperatures you get dry in a matter of minutes!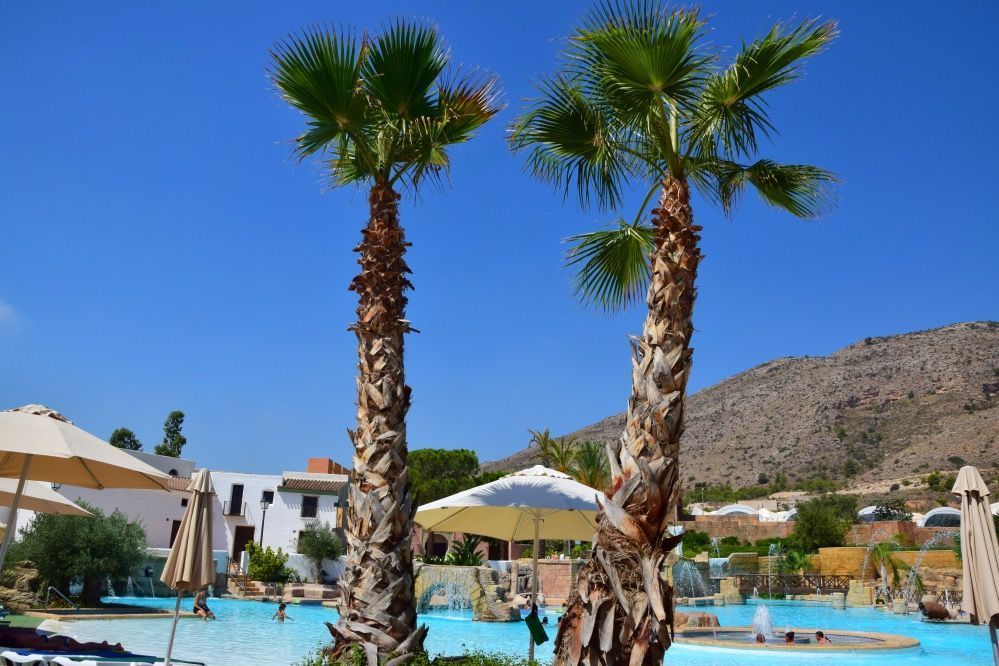 Attractions
Anyone who loves fun rides will definitely come here at his own expense. There is everything here for kids and adults of all ages. Passionately holding hands and floating through the clouds in the chain carousel. Or better – trying the Tornado for adrenaline junkies. A chain carousel that makes you swing through the skies about 80 meters above ground. You can have an excellent view of the city of Benidorm. Too boring? No problem, with the syncope, your heart will certainly skip a beat. Because when this "Mean" beast does its spin, you have the feeling of not really being attached to the ride and you would almost float freely at a height of 35 meters.
I would say that "Inferno" describes the ride pretty well. A roller coaster that soars through the air at 60km/h. Unlike other roller coasters the wagons here are mounted laterally. Excellent visibility of the ground…

Shows
Both sides of the parks offer a variety of shows which were particularly exciting to me. I LOVE shows. They are performed on the streets or in theaters. You can basically get carried away all day long at the shows and spend the entire day and watching them. They are very well elaborated and very professionally. I was really happy to see them.
There are acrobatic, funny and stunt shows. There is something for every taste. Moreover, they are performed mainly in English. Of course, a bit of Spanish is always there, but you really understand everything.
Themes
The whole park is divided into so-called themes. It has ancient Greece with the sculptures, the tall columns and even the music. It has Rome with a real, incredible amphitheater. You can also go through Egypt, Iberia and the Islands. You can stroll along the harbor of Alexandria or meet one of the 300 actors who comes straight from the Olympics. Every detail is worked out with love.

Food
Of course there are many small and large booths where you can get something to eat. The prices are not too inflated (as in some other parks), but are quite reasonable. You can almost find anything here. You can eat paella or hot dogs. Sandwiches or even a plate of pasta. There is also ice cream of course. You can find suitable restaurants mostly associated with the themes.
Boat trip
You can take a boat trip across the lake if you wish and look at the park again from a different angle. The trip takes about 15 minutes but is really worth it. You can really sit back and relax while watching the black swans and the ducks swim.
Price
Terra Mítica 1 day ticket (Ticket valid for one day at the park) costs:
Ticket
Price
box office
Price
on-line
Adult
39.0 €
34.0 €
Junior
28.0 €
25.0 €
Senior
28.0 €
25.0 €
Conclusion:
I was and I am still absolutely thrilled. Terra Mitica is just the right place to spend the day with your family, or with partners and friends. You can simply do everything here. From swimming to relaxation, thrills or eat good food. The prices are absolutely affordable.
I'm really NOT a big fan of amusement parks. For me parks must offer more than just rides. And this park does exactly that. I enjoyed the time in the pool as well as the shows. And of course I had to try out a few rides at the amusement park. 😉 Which was okay because they were quite to my liking.
The actors were really good and it was fun to watch the shows. I personally had a lot of fun with the water rides. There was a track where you had to sit in a kind of tire. We were all quite wet afterwards, but it was incredibly funny! And as I said it was a pleasant change at those temperatures.
I found that all the lakes were very clean and tidy. You could see the ground! No unpleasant odors or overturned water. On the contrary, the beautiful black and white swans, ducks and fish made the lakes more beautiful.
TIP
You really should stay till the late evening. There are so many great shows and if you leave to early you will miss them. At the entrance you will become a schedule at what time you can find a show. Schedule your time wisely. Enjoy the little colder temperatures in the evening with a glass of wine or a beer in Rome or maybe in Egypt.
Adresse:
Terra Mitica
Partida del Moralet, s/n, 03502
Benidorm, Alicante, Spanien
www.terramiticapark.com
More info about Benidorm you can find here:
Tourist Assistance 965 85 13 11
Tourist Info Benidorm Centro
benidorm@touristinfo.net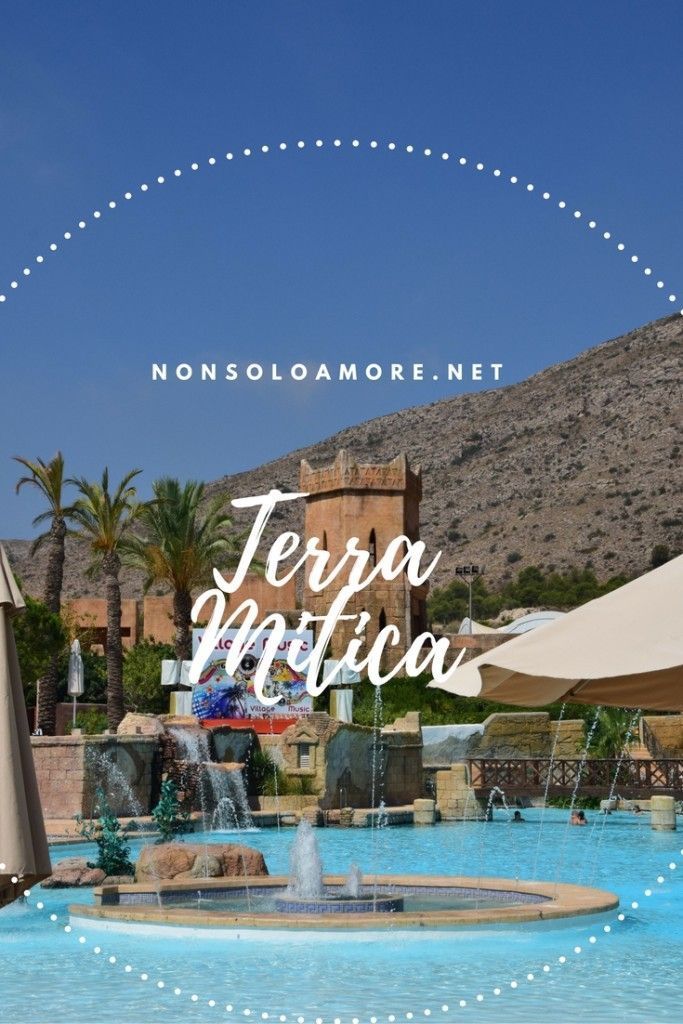 Thank you so much to Visit Benidorm who gave us the opportunity to visit this incredible park. We had so much fun and we absolutely loved it.