Read this in: German
7 things about Spain you may not know. At least this happened to me. Take a look and tell me what you think.
It was 5 and I had to change into 7 already 😉
Everything is sweet
When I traveled to Mallorca I realized, that the tomato sauce was sweet. I thought that maybe this is something typical. But now I'm traveling through Spain and the tomato sauce is still sweet. For me as an Italian this is very bad. Sweet tomato sauce is not my favorite dish (at all). If you go to the supermarket you have to read carefully. If you see "tomatos fritos" don't buy it (if you don't like sweet tomato sauce). You have to look for "natural tomatos". Then you can cook your sauce how you like it.
Highway
If you travel by car and you use the Highway you have to pay toll. If you drive a lot (like I did) you can easily spend a few 100 Euros. But don't worry. There is a toll-free Highway. It runs almost parallel to the other Highway. But if you maybe think now "cool, taking the other Highway I will see much more". Then forget about it. Because the only thing you will see is dry earth. If you want to reach your destination fast, this is the best method. But if you want to travel and see something than you have to drive out from the Highway and take smaller streets. It will lead you through cities and villages. But of course with more traffic.
Aioli
Before I traveled to Spain I often went to the Spanish Restaurant and I love Aioli. Do you know aioli? It is a kind of mayonnaise with lots of garlic. Not good if you have a meeting the next day. Anyway. I thought (because this is typical) I will find it everywhere in Spain. Unfortunately not. Is it something they made just for tourists maybe? No it's not. It is a real Spanish speciality but you will not find it in every tapas bar or restaurant. If you want to eat it look at the card before you go and sit inside (outside) the restaurant. Before. You really have to try Aioli if you never tasted it. If you like garlic, you will love this. With fresh bread…. yummy.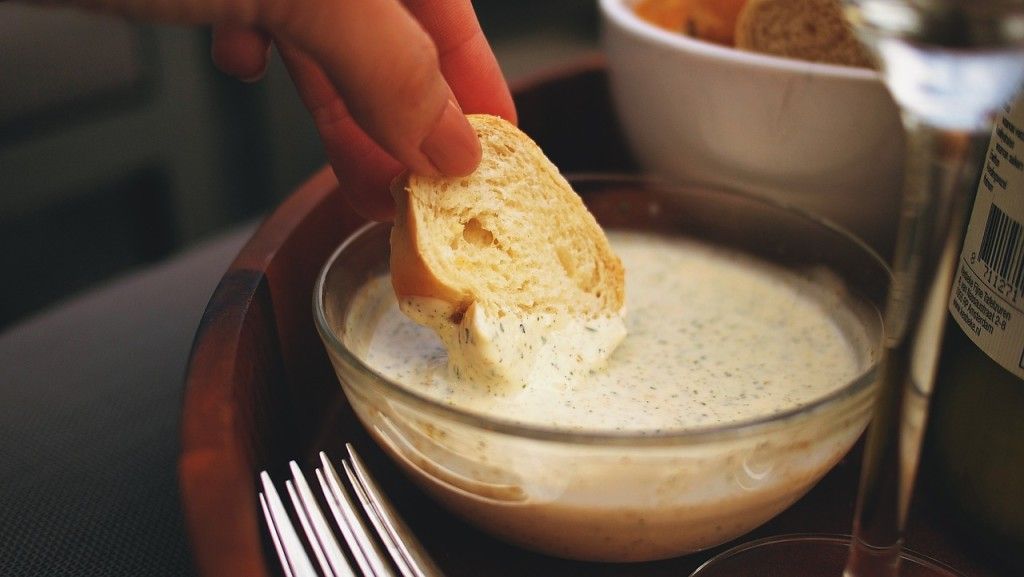 Everyone looks like Penelope Cruz
What a paradise for most of the men if this would be true. So sorry to disappoint you guys. There are a lot of blond women in Spain too. There are not all dark-haired with dark eyes. Lots of Spanish women have even green or blue eyes.
Liters of Sangria
Totally nonsense. I'm not a Sangria Fan anyway but if you are and you think "finally I'm in the Sangria country" you will be disappointed. This stuff is made for tourists. Yep. This is not a typical drink of Spanish people. But if you want to drink it, you will find it. Especially in tourists areas. If you are interested in wines, you will find great ones here in Spain.
I saw also many Spanish people drinking beer at dinner.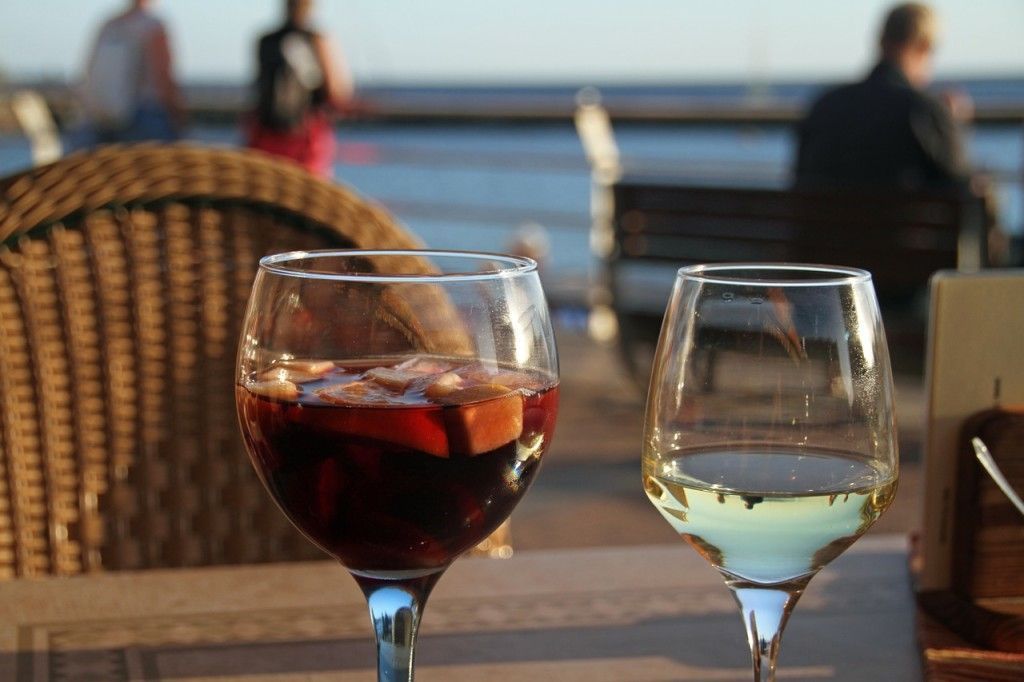 Siesta
I'm used to Italy. In Italy most of the Italians leave the beach at 12.30 for lunch. And they wake up very early. If you go at 09.00am to the beach it is already full. After lunch they take a little nap and will not go to the beach until 3.30 pm. And I thought that most parts in the south are the same. When I travel to a beach place the people living in a warm country usually leave the beach around lunch time. You will see only tourists laying on sunbeds during the hottest hours of the day (and the unhealthiest). But here in Spain the clock goes a little different. First of all I realized that Spanish people sleep longer. The beach is almost empty at 09.30am/10.00am in the morning. And it gets a little fuller around 11.30 am. You will see leaving the Spanish people around 2pm. Then they go home and eat and have siesta. You will don't see much people until 5pm. I find this really funny because I really thought that Spain is almost the same as Italy.
Aperol
In many countries Aperol is very popular. It is an italian alcoholic drink that you can mix with orange juice. In Italy and also in Germany you will find Aperol Spritz. It is made with sparkling water, prosecco and Aperol of course. If you don't know it – try it. Wonderful. Especially before dinner as an aperitif. If you are looking for that in a non touristic place in Spain you will not find it. In Spain they like drinking Sherry as an aperitif. But some people prefer also drinking a glass of wine.
I will be traveling two weeks more through Spain and maybe this list gets longer in a few day. But until now it stays at 7 things about Spain. 😉