Read this in: German
Cape Town has always been on my bucket list. There are a few places on my list, but Cape Town has always been high up. I was especially fascinated by the contrasts. On the one hand sophisticated with great, stylish restaurants and on the other hand cool with the many surfers and the great beaches. On the one hand almost European and on the other wild with a lot of adventure. This impression has been fully confirmed.
Cape Town has a very mild climate. Winter starts in May and ends in September. One would call the climate Mediterranean. In the winter are usually still between 18 and 25 degrees. It's a bit windier and rainier than the other months.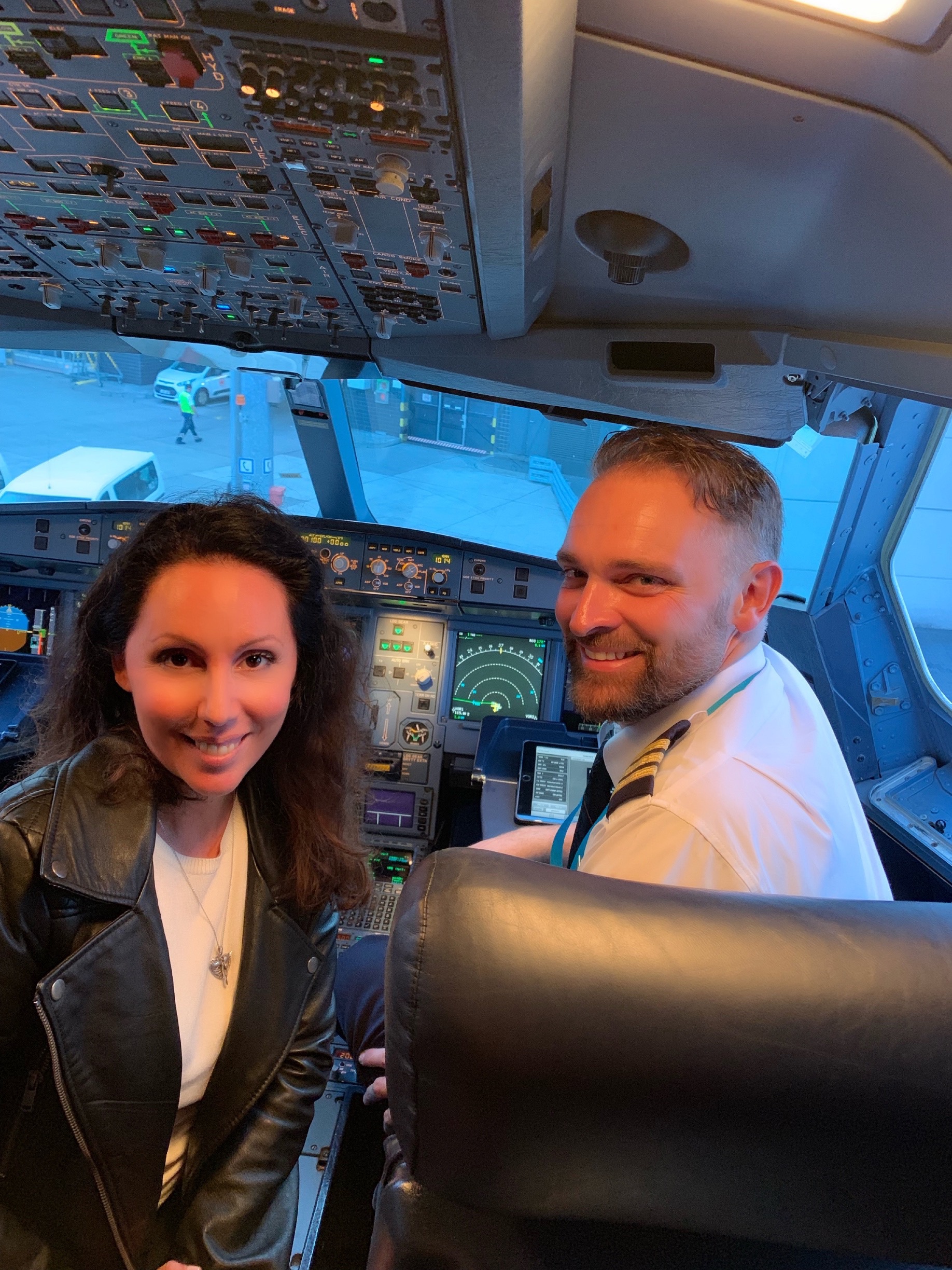 With the South African Airlines one comes by direct flight from Frankfurt to Johannesburg. From Johannesburg to Cape Town you need another 2 hours by plane. I was lucky enough to have a look in the cockpit. The photo was taken with the pilot. Incidentally, the pilot Freek De Villiers is a multi-talented man, he has one of the most successful restoration workshops for vintage motorcycles in Cape Town, and he also brews his own beer.
Cape Town has a fascinating nature. No matter where you are in Cape Town, from anywhere you can see the imposing Table Mountain. The landmark of Cape Town.
Table Mountain is about 1.100m high. You can choose an easy ascent and take the cable car. This cable car takes only a few minutes to get to the top. During the ride, the cabin turns so that everyone has the opportunity to take pictures and really see everything. A ticket (round trip) costs about 18 €. You can buy the tickets online and therefore do not have to line up with the queue. In summer, the waiting time can be up to 2 hours. I was there in winter and we just waited 5 minutes.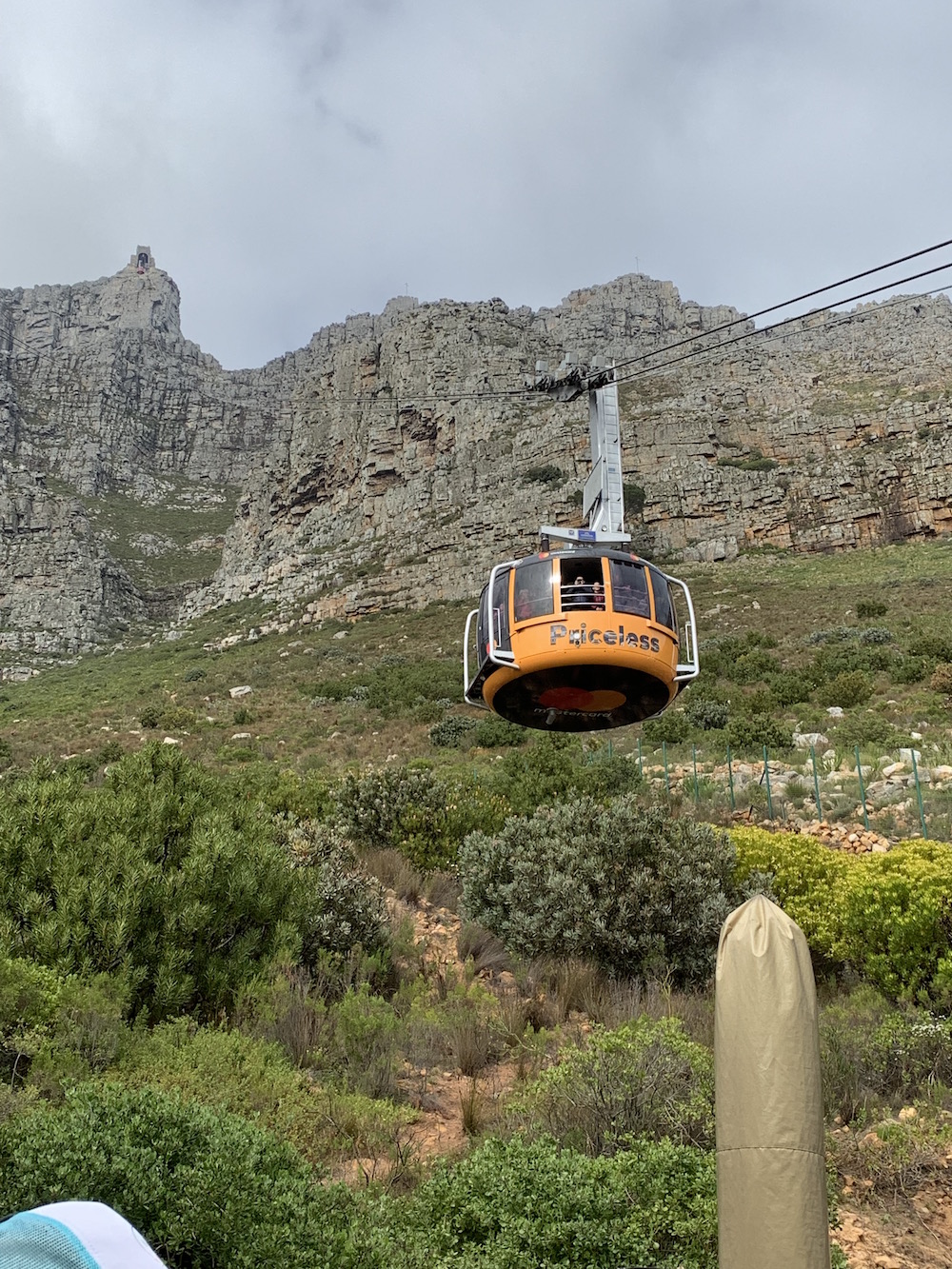 If you prefer to be closer to nature, you can go hiking. There are several hiking trails. As a rule, you can make the ascent in 1.5 to 2 hours. But there is also a trail (Skeleton Gorge), as it takes between 2 and 4 hours. As you can imagine, this is a rather difficult road. The Kasteelspoort is also quite difficult. Again, it takes about 2 to 4 hours and you start this way in Camp Bay.
Anyone who knows me knows that I took the cable car, of course.
Table Mountain is one of the oldest mountains in the world. He is said to be 260 million years old. For comparison, the Himalayas are only 40 million years old.
The view from Table Mountain is just breathtaking. From there you can really overlook the whole city and the coast.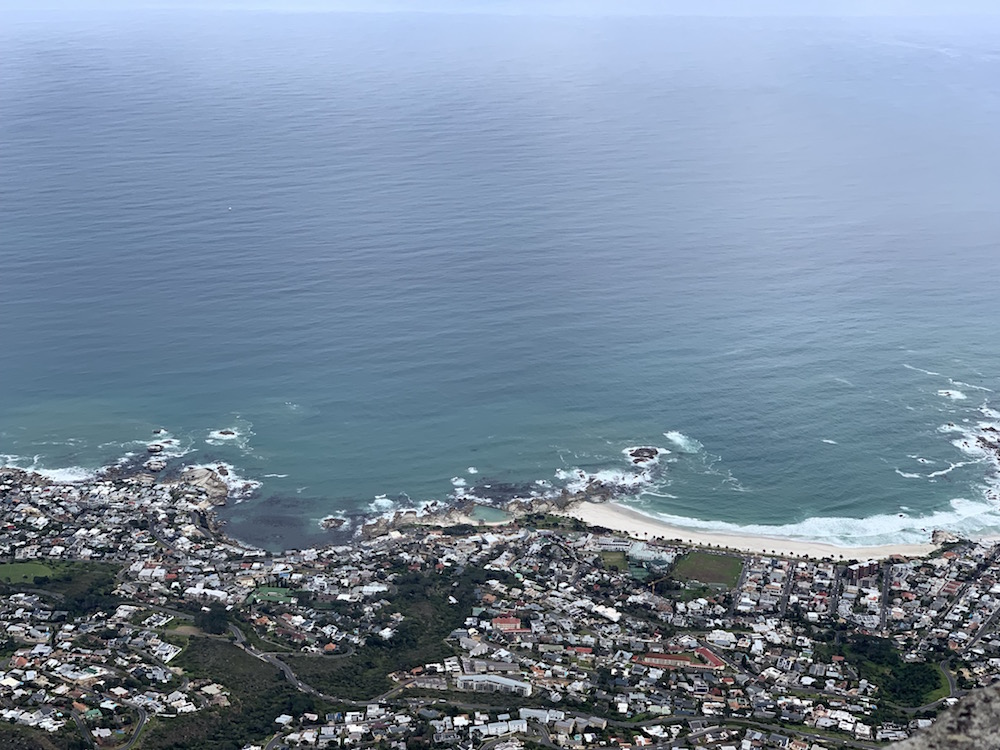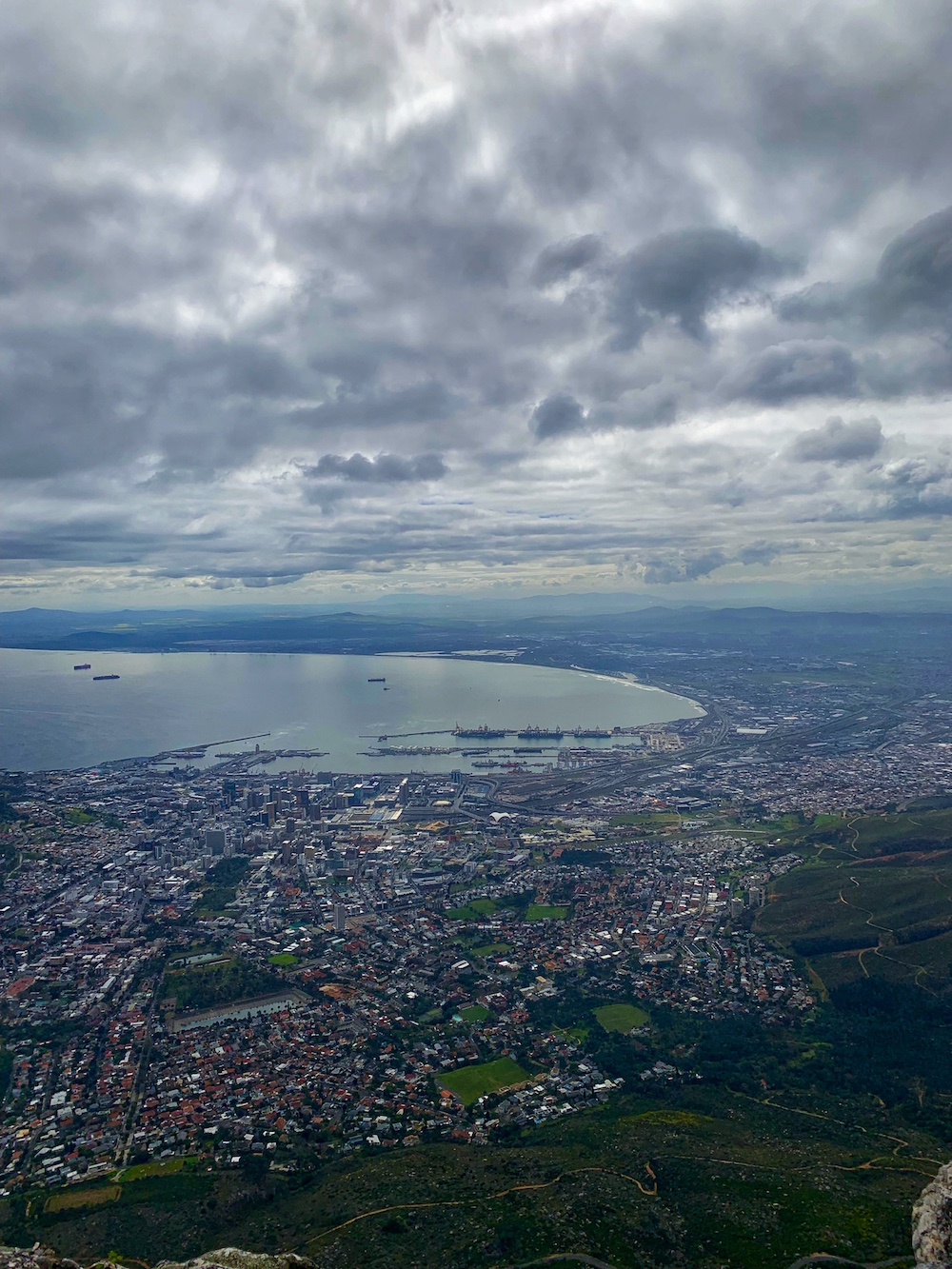 Who e.g. Watching the sunset over Camps Bay can do this in the only bar up there. The Cable Cocktail Bar is located in the building of the train station.
beaches
Of course, Cape Town is known for its beautiful, long sandy beaches. Whether for surfers, as well as for normal sun worshipers. It really is the right beach for everyone.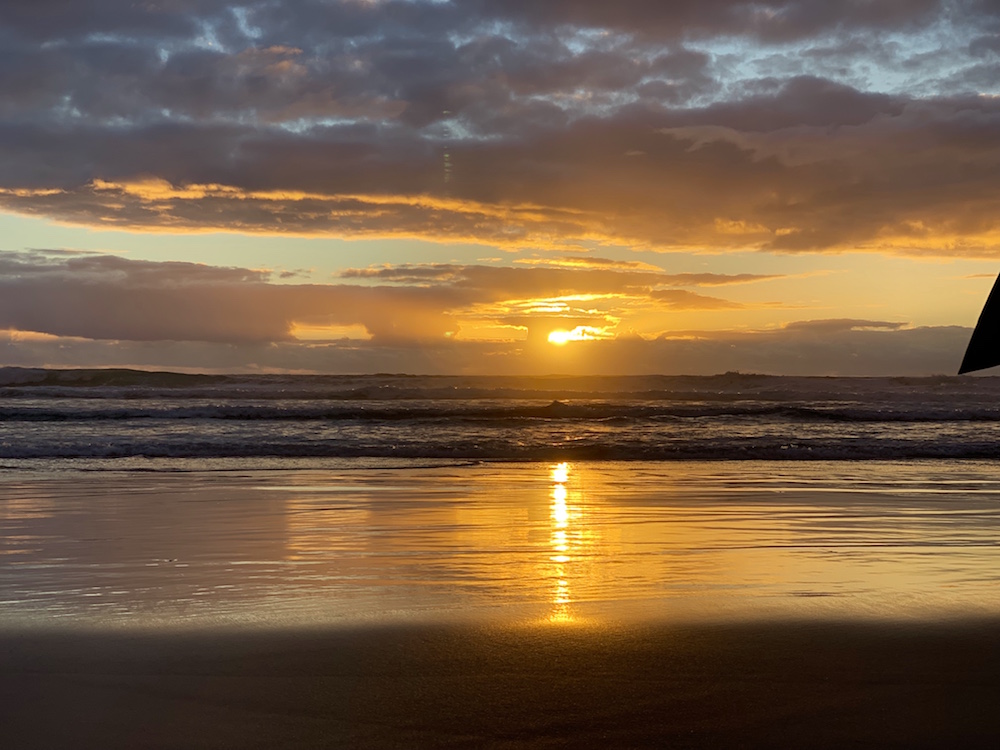 Camp Bay Beach
Only about 6km south of the city center is the well-known beach Camps Bay. Camps Bay is one of the more prosperous parts of Cape Town. Beautiful, white sandy beaches, azure blue water and fantastic scenery. There are many chic and stylish restaurants on the street to sweeten the day. Often you can see celebrities like Leo di Cabrio or eat in the restaurant here. In 2008 this beach was awarded the blue flag (for clean water). But beware, the beach has many currents. Always make sure that the area was really released for swimming. In the summer, the beach can get pretty crowded.
LANDUDNO Beach
This picturesque bay lies at the foot of one of the most prosperous suburbs of the city. There is also the Soul on Llandudno. This beach is not as crowded as Camps Bay Beach. However, he is also rather rustic. There are no bars and restaurants lining the promenade. Accordingly, you have to feed yourself here. Llandudno is particularly famous for its Victorian architecture and breathtaking scenery.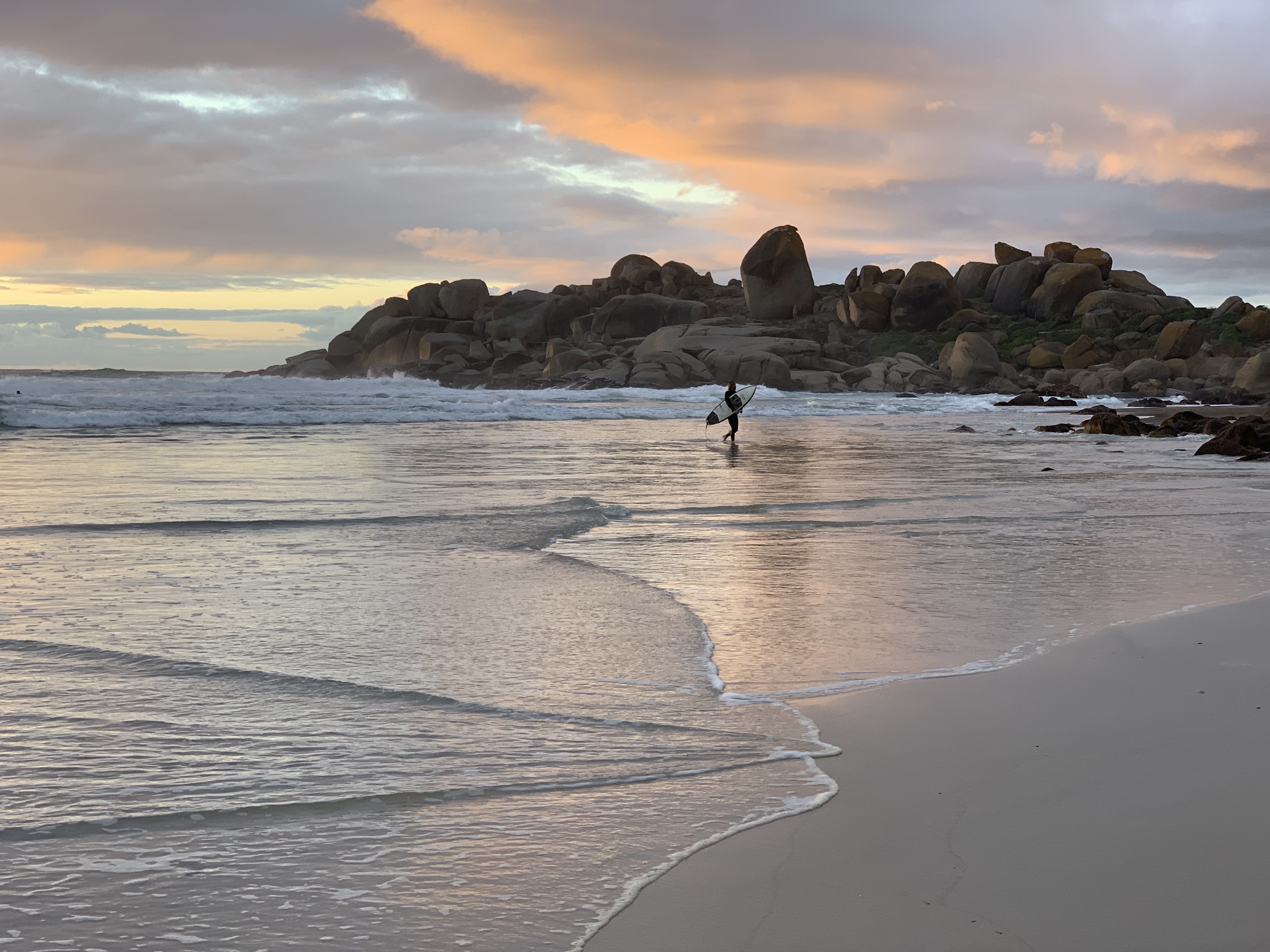 Muizenberg
One of the most famous beaches for surfers is the Muizenberg beach. It is located in False Bay and offers with its long and gentle waves the perfect start for surfers – beginners. There are some surf schools and experienced surfers who can definitely help you with your first attempts. There are also a few bars and restaurants.
Glen Beach
Glen Beach is super central. Only about 5 minutes from the center. This surfing beach is best known for its hollow and powerful waves. It is located between Clifton and Camps Bay. When the wind is right, it can get pretty crowded. Also for non-surfers an eye-catcher.
Dungeons Beach
Definitely not for beginners. Here the waves can reach heights of up to 20 meters. The surf spot is on Hout Bay. You can only reach it by boat from the harbor of Hout Bay. However, you have to inform yourself exactly. Because the big waves are only available at certain seasons.
Clifton Beach
Clifton Beach beaches are divided by granite cliffs into four different bays. Particularly noteworthy is the ingenuity of the naming. 1st, 2nd, 3rd and 4th 😉
On the second beach of Clifton are especially many students (with great bodysuits) to find the sports like beach volleyball, football, etc. Beach No. 4 is especially popular with teenagers. Beach # 3 at the Gay Community. Beach no. 1 is rather relaxed. Dogs and people who do not feel like sport and styling.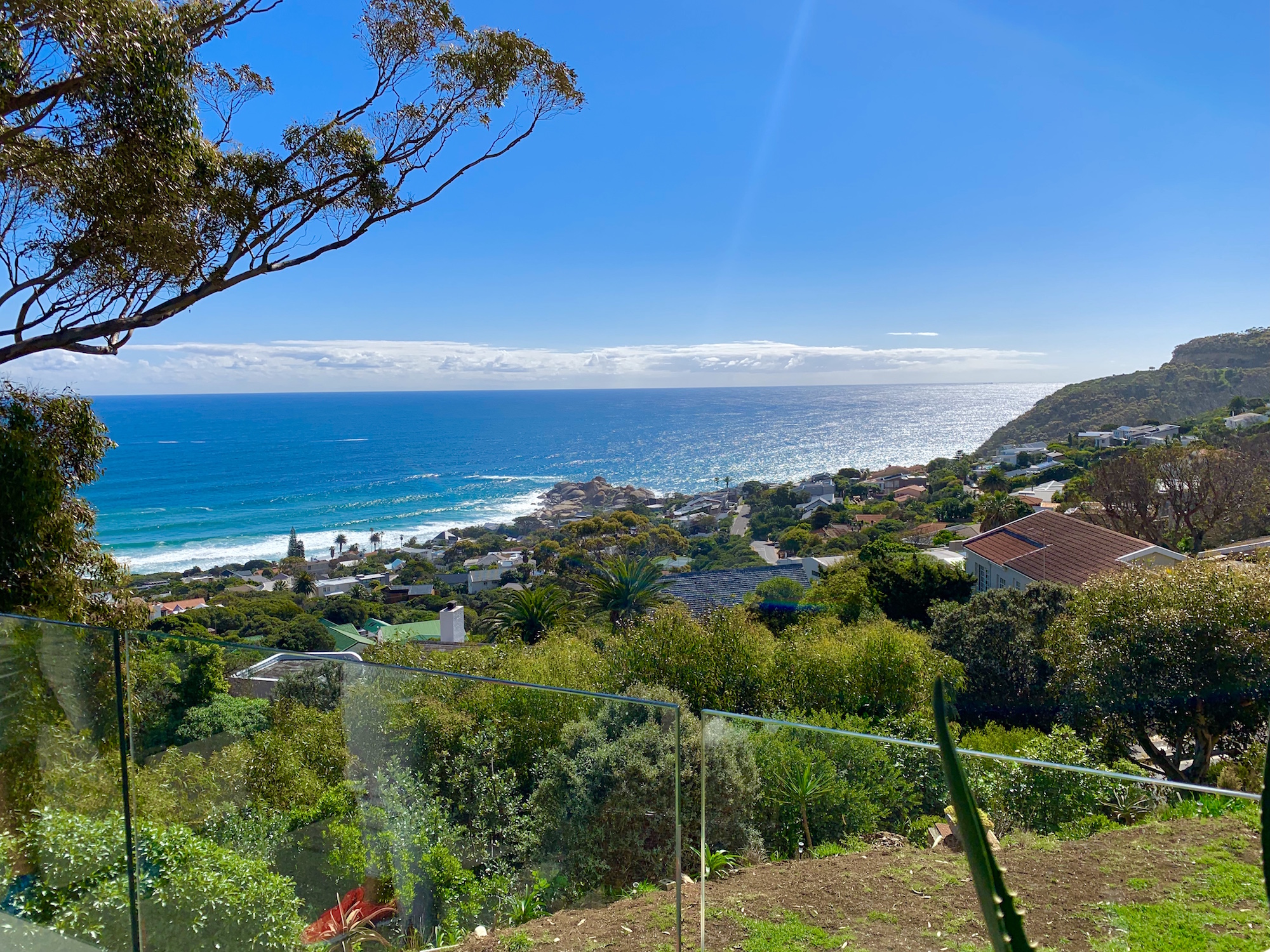 Shopping
I love to shop. Wherever I am, I just have to look at what's in store. Most of all I have it, if in the place, the country many, individual boutiques are available.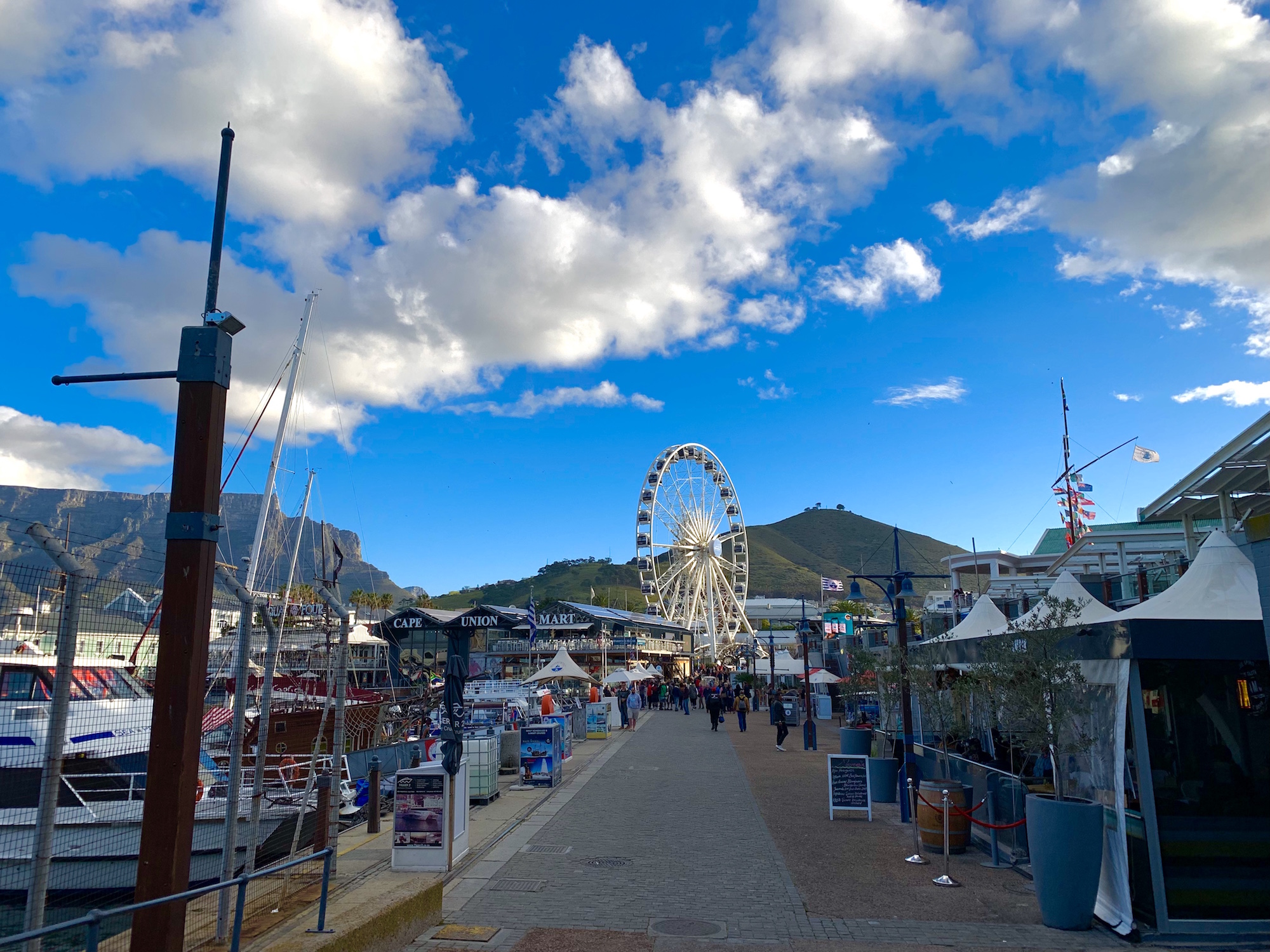 The V & A Waterfront (shopping mall) is very popular and well-known in South Africa. It is also located in a very wonderful place. Basically, the location is divided into 5 segments. On the one hand the big shopping center. Then she lies at a very charming harbor. There are historic monuments, street food courts, local shops and many (family-friendly) activities.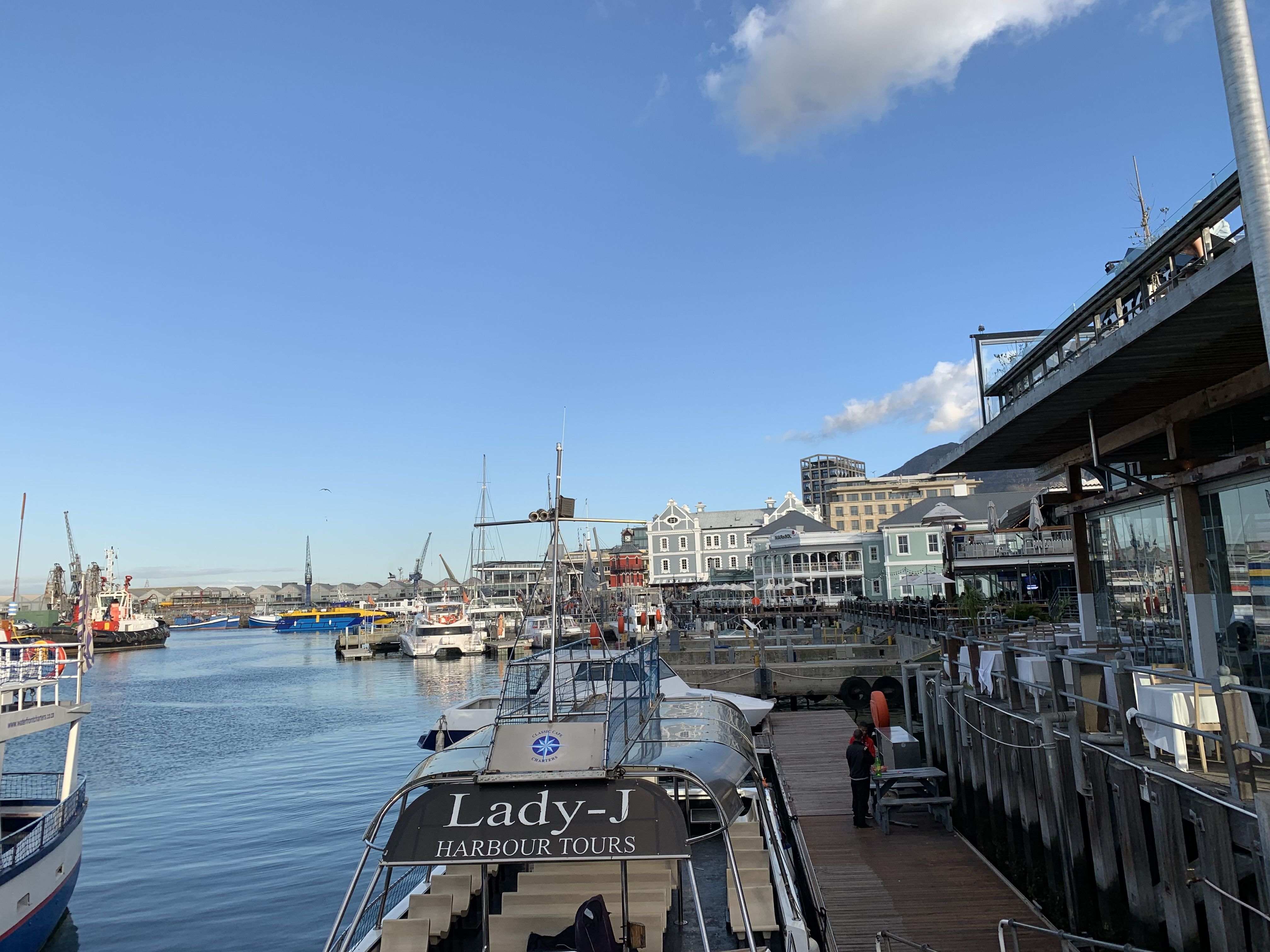 The mall itself has up to 450 shops. Also on the property is the Ocean Aquarium and a beautiful Ferris Wheel with a breathtaking view of the city and marina.
Location: 19 Dock Rd, Cape Town, 8001, South Africa
Canal Walk is the second largest shopping center in South Africa. It houses about 400 shops, cinemas, cafes and events regularly take place on site. The mall is part of a residential park, golf course and large office building. The architecture is especially cool. Personally, I did not manage to go there unfortunately.
Location: Century City, Milnerton, Cape Town
Pan African Market is housed in a three-story Victorian building. Here you will find above all handicrafts, ceramics, traditional African clothing and certainly one or two souvenirs. Here it is a bit chaotic and you feel right like a bazaar. For this reason, you can also negotiate with one or the other piece.
Wine tasting
Of course, a wine tasting in South Africa definitely not missing. Of course that's a matter of taste, but I personally love South African wines. I basically love wine, but certain countries make really great wine.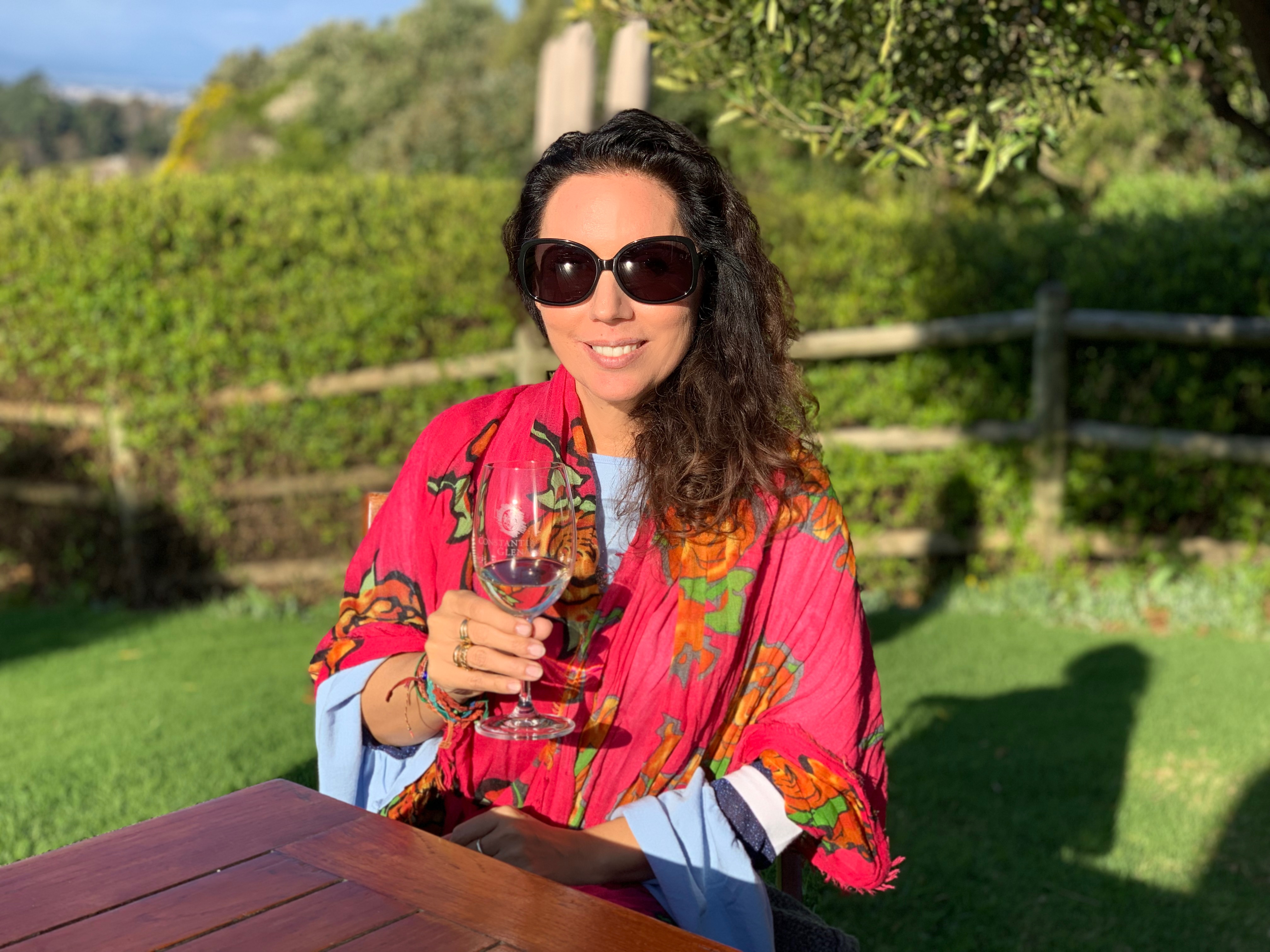 Around Cape Town there are countless great locations to sample wine. We stayed at the Constantia Glen Wine Estate. The winery is just minutes from the city center. Constantia is one of the oldest wine regions in South Africa. The location is fantastic. In the middle of the vineyards is the building. When the weather is nice you just have to sit outside and enjoy the view of the green vineyards and the clear air. Constantia Glen is located between the mountains of Constantiaberg and Table Mountain with mostly northeast-facing slopes. The location of the grapes is important for the sunlight. There are really many things to keep in mind when growing and later on the finished wine. The location, the wind, the sun says a lot about the taste.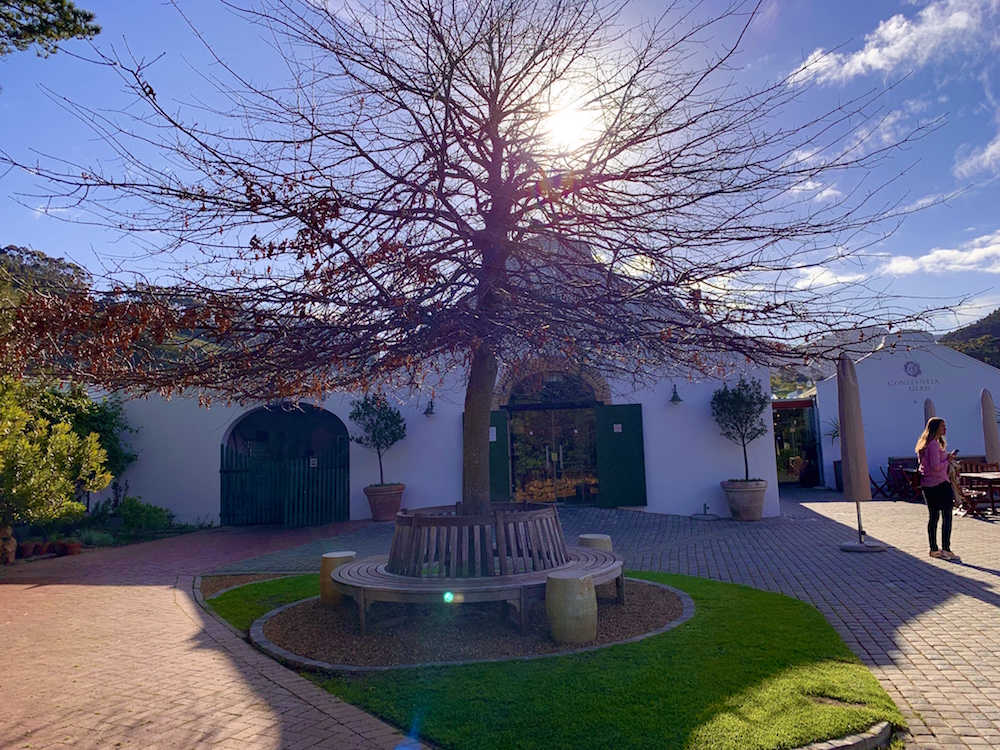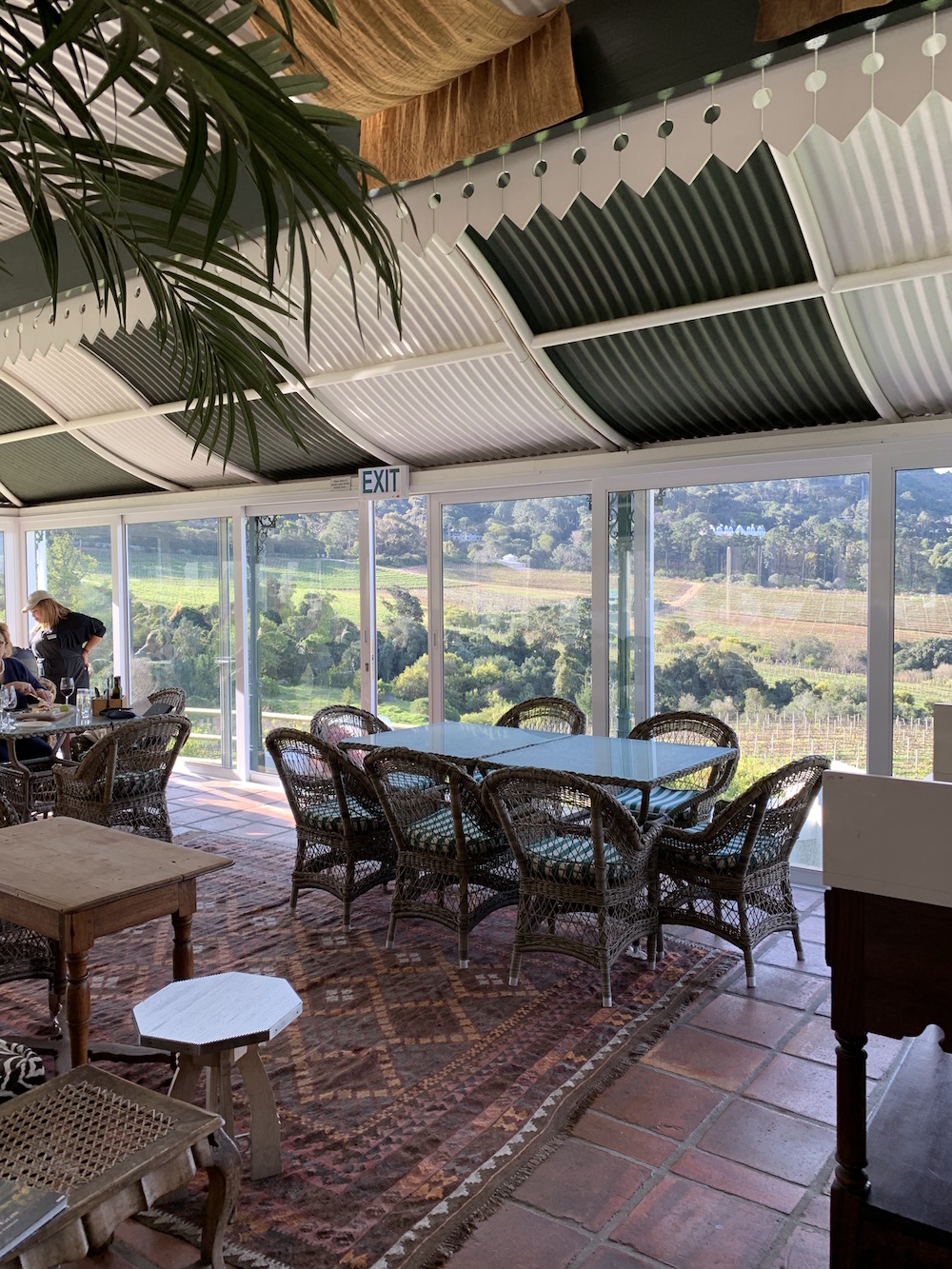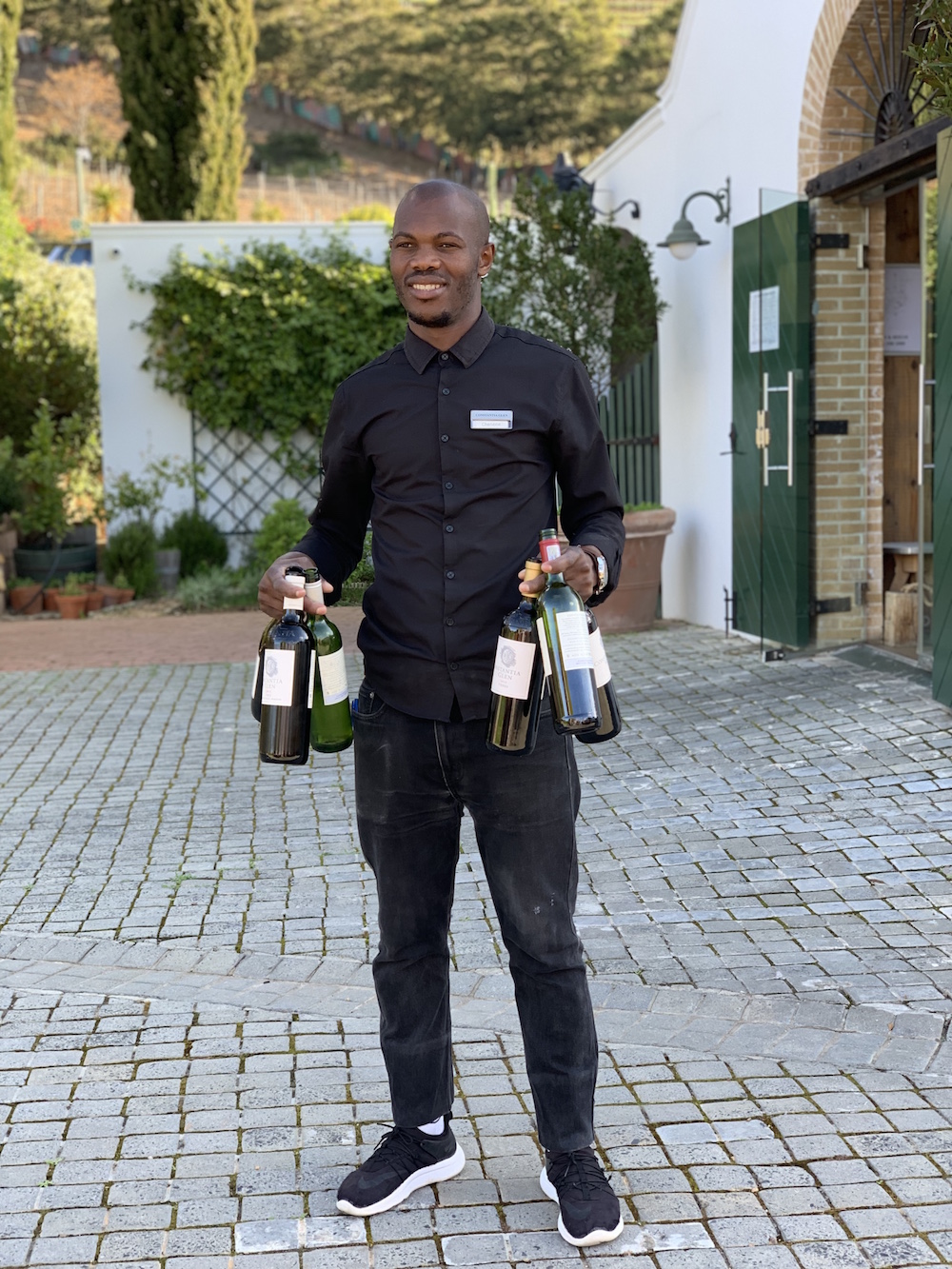 Four wines are produced there: Constantia Glen TWO, Constantia Glen THREE, Constantia Glen FIVE and a special Sauvignon Blanc. My personal favorite was the Sauvignon Blanc.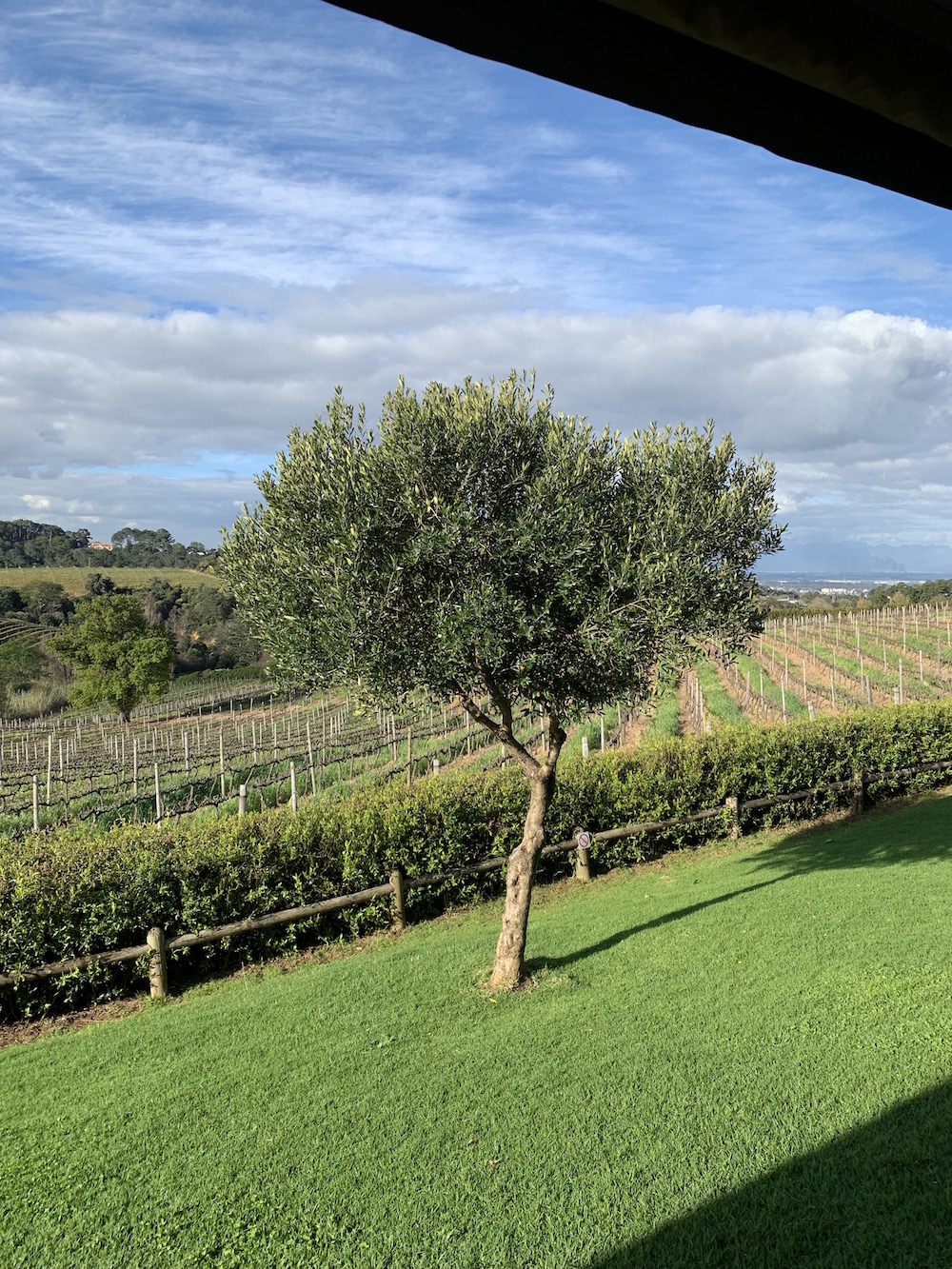 Location: Constantia Main Rd, Constantia, Cape Town, 7806, South Africa
More information also: http://www.constantiaglen.com
Boulder's Beach
No visit from Cape Town without the cute little penguins. I love penguins. I think she's sooo cute. Boulders Beach is located near Simon's Town. The only place in the world where you can be so close to African penguins. Currently there live at this place between 2000 and 3000. A boardwalk leads you directly through the bushes and the long beach, along many small penguins. Incidentally, these African penguins are also called Jackass penguins. They got the name because they scream so loud.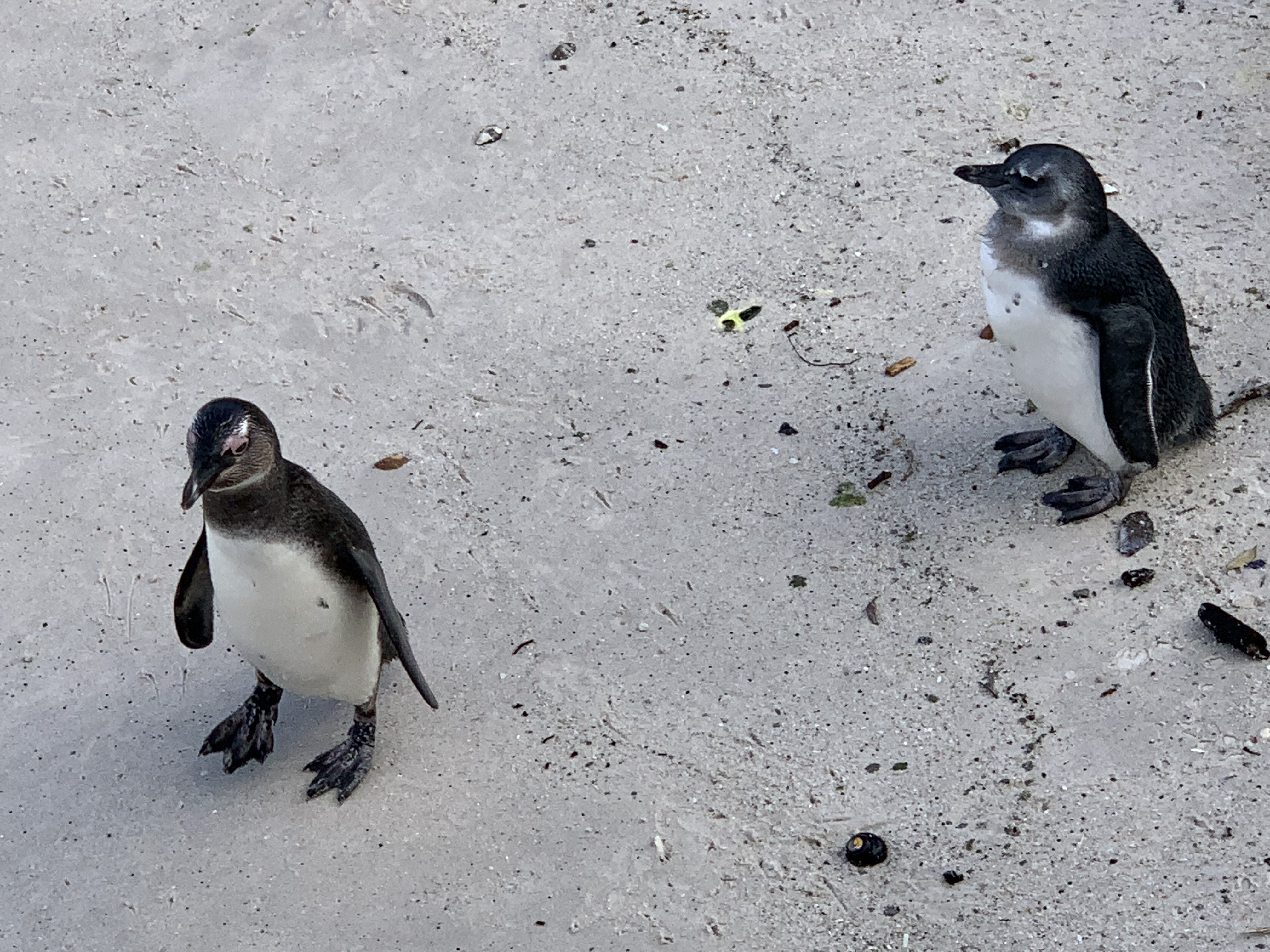 helicopter
My first time with the helicopter. I have to admit, I was a bit scared. Not before the crash. Rather, if my stomach is that way. It's a bit different than in a big plane. All I can say is that my fear was completely unfounded.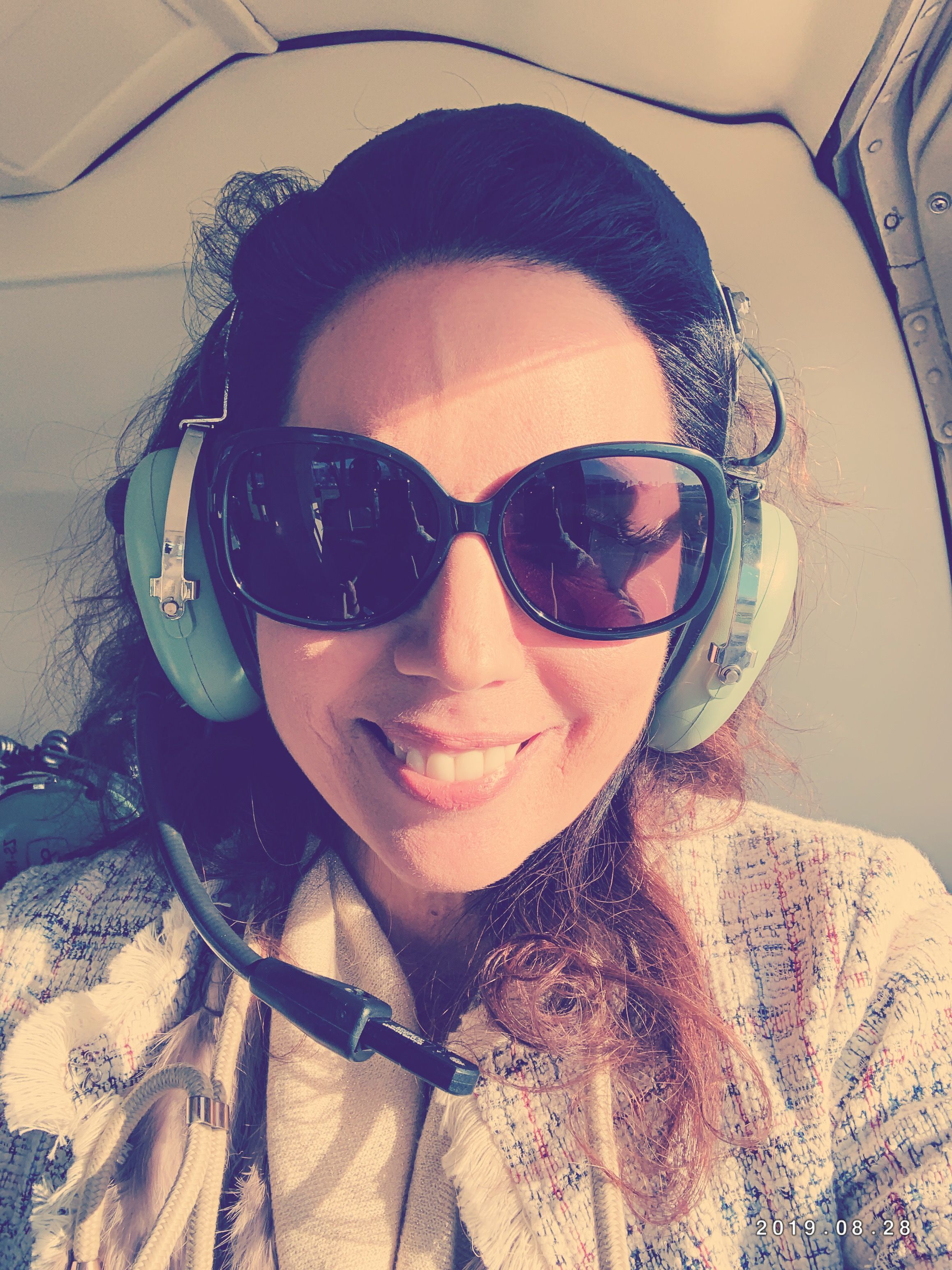 The flight was a dream. It was beautiful to see this incredibly beautiful city from above. Everything was so perfectly lined up from the top. A bit like in a Lego village. Then this azure water which is a real light. I could hardly stop taking pictures. Ok, in between I just enjoyed it. I can really recommend it to everyone. Pure and amazed.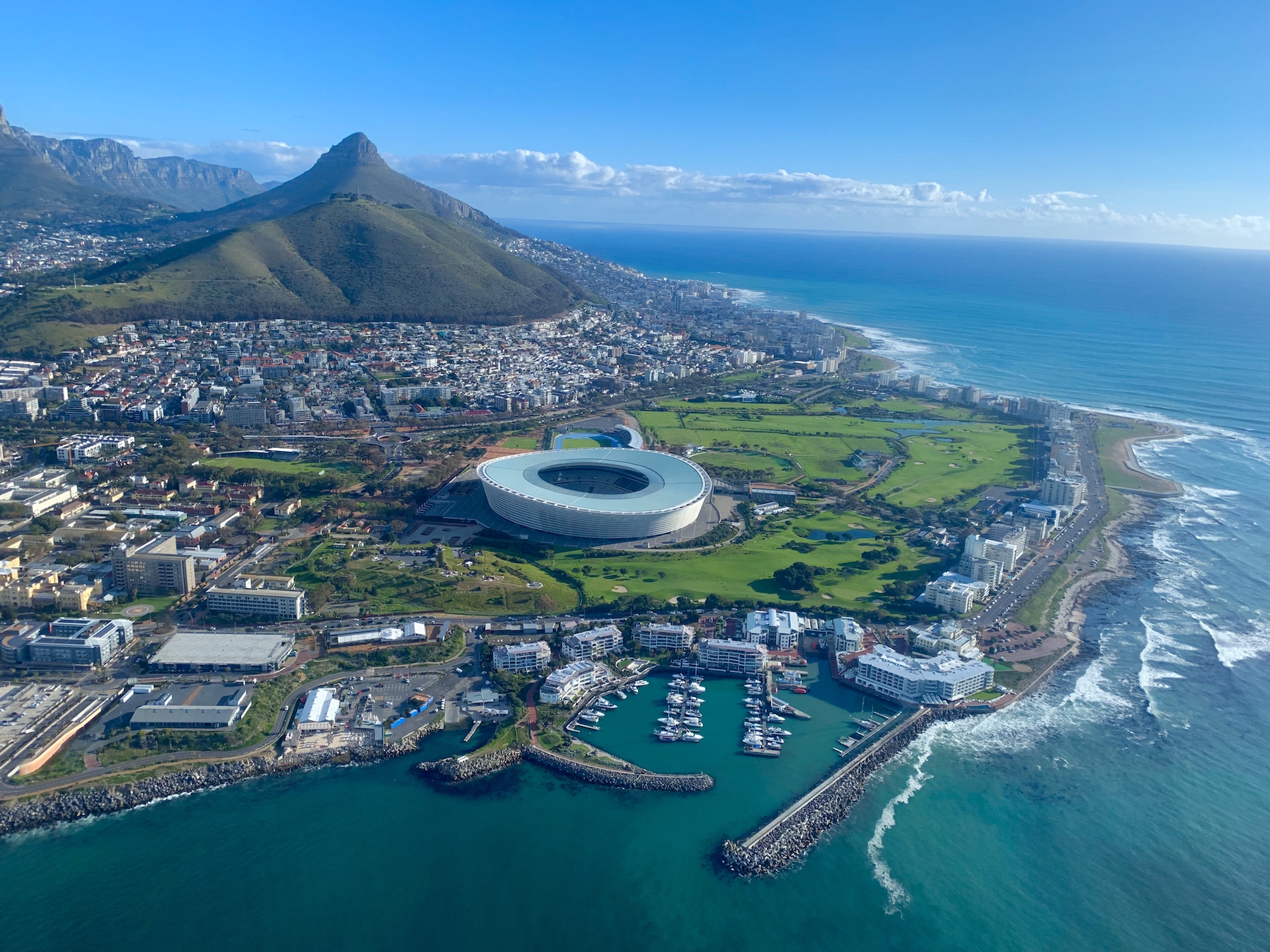 to eat and drink
There are unbelievably great restaurants in South Africa and the food is really great. Too good. I could have fed myself all day. There are really many specialties, but I would say two things are worth highlighting – meat and fish. There are freshly caught fish in so many restaurants and bars. Meat is incredibly good, tender and also cheap. My favorite dish was a mix of fish and meat. The best of both, so to speak. Do not worry, vegetarians and vegans will also find many tasty dishes.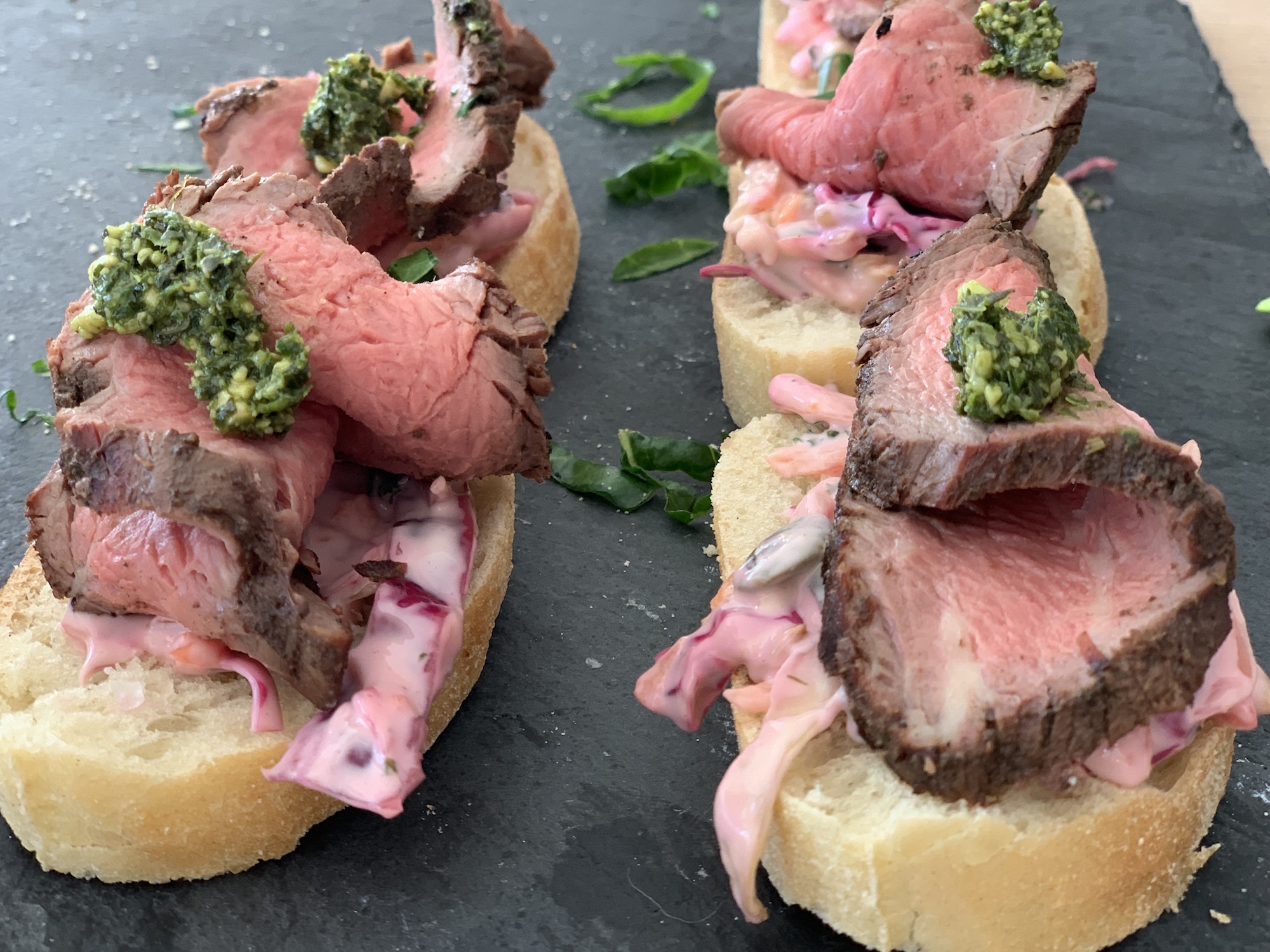 If you like a bit spicy, you should definitely try the Piri Piri sauces. Yummy.
Here are some tips for good food:
Café Caprice at Camps Bay
From here you can enjoy the sunset at Camps Bay Beach very well. Beautiful location, good food. The food is more rustic, from burgers to steaks and salads to fish.
Star-level restaurants include:
La Colombe, known worldwide, is one of the best restaurants in the world.
Test kitchen, open kitchen and a mix of industry and comfort. Many local specialties such as the oryx carpaccio are served here.
Aubergine, the restaurant is housed in an old building from 1830.'East-meets-West 'gastronomy.
Tasting Room, where food is celebrated. Creative and intimate atmosphere.