Read this in: German
Insider – Tip: wonderful street just for pedestrians and cyclists
If you want to walk without having always cars behind and above you, you will love this street in Liguria. It starts or ends however you want in Varazze and goes till Arenzano. Arenzano is a small town in Liguria (Italy).
Nestled on the coast with a wonderful scenery in the background.
This street is 10km long. It is allowed to walk, skate or using a bike. Some sections are tarred and some with little stones. But you can still go there even with skates.
There is a possibility to park your car in Varazze but also in Arenzano right at the beginning of the street. From there you can take your tour.
Beauty at the coast
There are many small bays where you can hide or where you can take a bath. Absolutely perfect for the warm and sunny summer.
During spring and autumn there are not many people around there. Probably because it still is an insider tip. You will love the perfume of the flowers and the sea.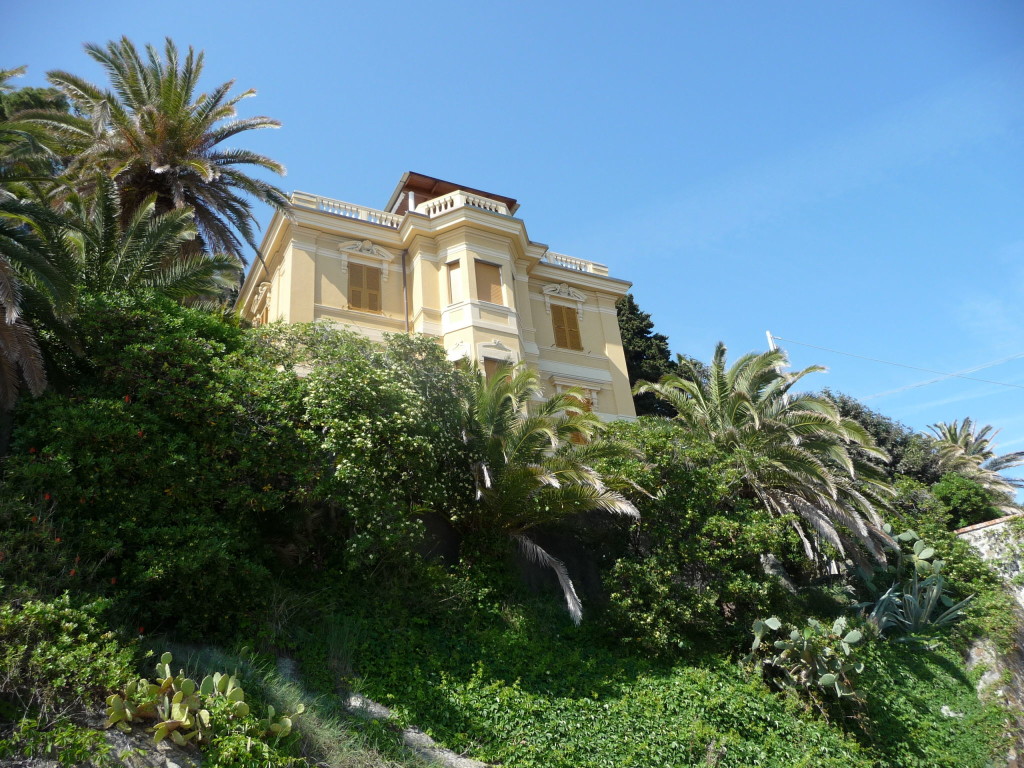 Right at the street between the water and the coast you will see wonderful and majestic houses.
Cogoleto
At the middle of the route there is this little town Cogoleto. You will find some great galleries where you can go inside and explore them. There were old train stations.
Sitting and drinking
During the walk there are lots of benches were you can sit and enjoy the view. There are also fountains where you can refresh yourself.
From 1868 to 1968 this was a railway line.