Read this in: German
An Instagram Museum in Wolfsburg, who would have thought that? If I want to make a forecast for 2020, it's that Instagram museums like today's in Wolfsburg or Instagramable locations in cafes, shopping centers or museums will spring up like mushrooms. Many cities like London, New York, also various cities in Mexico, Singapore and Tokyo are full of it. What we see has to be shared. And what looks particularly good or exciting is all the better shared. At the moment I can't keep up with Europe, because new ones have opened in Berlin, Cologne and Vienna.
Now there is one in Wolfsburg that is part of a shopping center and is completely free. The question now is: is it worth the trip?
My first time in Wolfsburg
I confess: my husband comes from near Wolfsburg. If he didn't have relatives nearby, I probably wouldn't go there extra. But apart from the cinema and the train station, I don't know Wolfsburg and yes, I haven't been to Phaeno or the Autostadt yet, but the outside area of the Phaeno was extensively explored by me today and found to be a good photo location. I haven't seen the rest of Wolfsburg yet.
Now I go through the city center with an icy wind and a few degrees above zero and think: "Wow, it's like a beige fraction, only as a city." To explain: I also come from a tourist town on the North Sea, the beige fraction is the term for package tourists of middle age who come from discounters on vacation in these beige jackets and are often as tingling in conversations as a limo that left yesterday and was forgotten.
Around the train station
But you have to admit that a young city like Wolfsburg has its advantages. To the left of the train station is the Phaeno, an adventure museum and we also arrive together with a group of elementary school students from Hanover who go to the museum. To the right of the train station is the cinema, 5 minutes in one direction the Autostadt, on the other side of the city center. So actually everything is perfectly close together, directly behind the Phaeno you will find the Designer Outlets Wolfsburg with many small outlet shops from various brands. The newer buildings have a certain modern charm, but … Yes, you may call me visually spoiled, because the cities of my childhood were, in addition to the sometimes quite handsome Cuxhaven Stade, Bremen and Hamburg. That is why the inner city of Wolfsburg feels like Kassel or like another post-war city that you can find more often in Europe.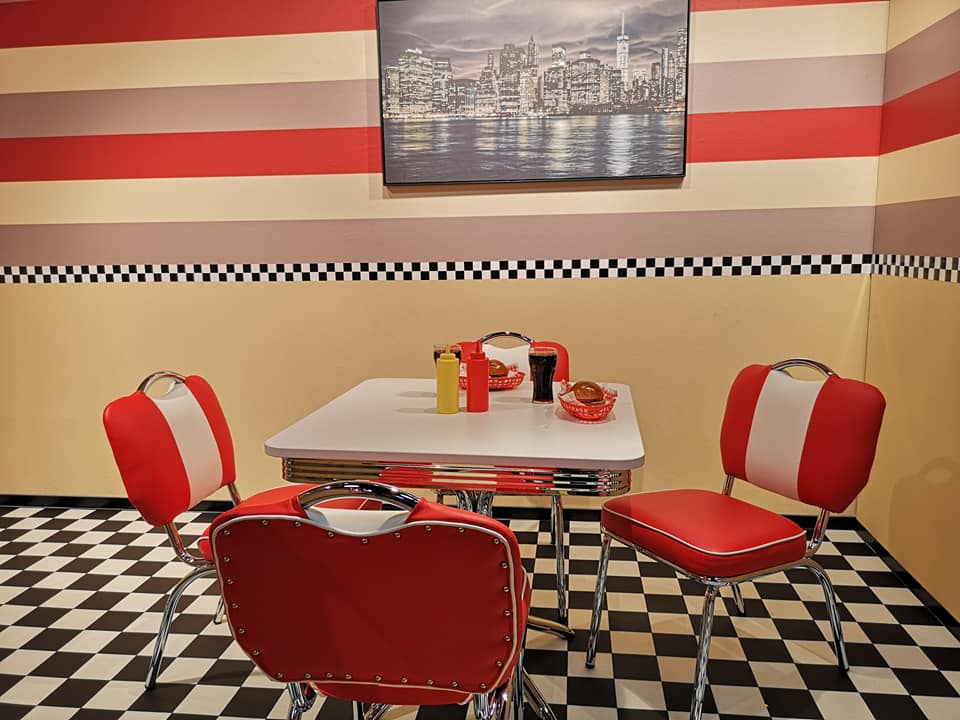 No care
In retrospect, we learn from acquaintances from Hanover that we were really lucky, because the previous day they drove to the shopping center where the museum is located. The museum was closed for redecoration. Since the museum does not have its own Instagram profile, I would have wished those affected that the shopping center would have announced this on their Instagram profile. At least in the form of a feedpost or story, I have seen no announcement. Since I've already visited some Instagram museums like the Supercandy Museum in Cologne-Ehrenfeld, the Cali Dreams Museum in Düsseldorf and also the WONDR Experience in Amsterdam, it feels almost lonely in the morning. Nobody there who takes care of the photo locations, a bit like the flower wall in the Phoenix Center in Hamburg-Harburg, only that there are about 8 locations here. The ball pit with the flamingos is cordoned off, no one far and wide who gives an introduction or the like, but just not as much space as you are used to from the Instagram Museum, for which you usually get between 20 euros and 30 euros Admission pays.
Changing rooms
Of course, I hadn't been to this Instagram Museum before, but great news is that there is a room at the back with changing rooms and mirrors and stools. So you can change clothes, refresh your makeup or just store your luggage or your groceries while taking photos. To all of you who are currently working on an Instagramable location or an Instagram museum: something like that has to be natural, without a quiet corner where you can put your luggage, straighten your hair or put lipstick on, you can leave it at once.
The problem with the light
Yes, I know I complain at a high level. But unfortunately I have to admit that in terms of light it was really not easy to take good photos. This may be due to the fact that this location is a former shop and therefore the spots and lamps are designed more for the lighting of goods and not for the photo locations. But on the other hand, you can also say: Hey, a brilliant idea. Using a few resources, convert unused retail space into photo locations that people find great and want to take pictures of. Here are a few fringed curtains, there are a pair of telephone receivers. And you already have a reason for a young target group to travel to Wolfsburg and the people who come may also be hungry, thirsty or want to do some errands. Unlike other museums, it is not outside, but compact and convenient in the city center.
So what I would like to solve the problem of lighting: A simple ring light with a battery would do it. Of course, you would also need employees who then look at the location from time to time so that nobody strays with the light.
Together with children
We visit the museum on a Friday morning and of course students are still at school. One or the other elderly lady strays into the museum and calls suspiciously what the young vegetables are doing. Who mainly takes photos at this time? Mothers with young children. Since the pink ball pool with the flamingo swimming ring is closed today without a hint or a contact person, why is that so the preferred photo location for children is the bathtub filled with golden balls. The frog prince likes that.
And that's really a nice thing, because many instagram museums also have special regulations when it comes to children, and you don't even get to a big city with small children. I mean, whether driving a car or driving a train with young children. We all know that it's not that easy. And that's why I would very much appreciate it if there were more of these photo corners next door. Because not all of us are willing to travel through half of Germany for a museum visit and some nice photos.
Pink, pink, pink
You really have to leave one thing to the museum. From the diner to the cactus landscape to the telephone receivers, as you may already know in a different color from the report from the WONDR Experience, they captured the vibe that good photo locations make up. And the attention goes far beyond Wolfsburg. Actually, I only wanted to do this blog post next week, but people from Hanover, Bremen, Hamburg, even Berlin and Frankfurt got to know about the museum via Instagram and asked me to write my opinion about it and as quickly as possible.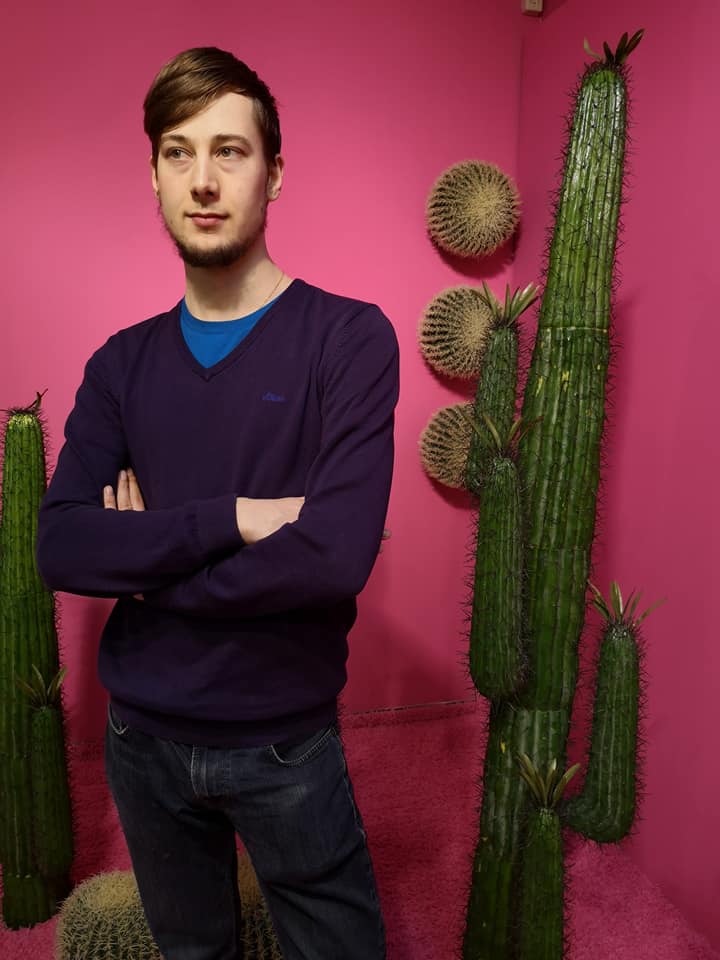 Is it worth it now?
Yes and no. It depends on what you want from this museum. Are you in transit in Wolfsburg anyway or live here or nearby: Definitely. In Wolfsburg there are quite a few opportunities to shop, experience culture and art. Or go to the Autostadt if that interests you. Then this is a nice corner where you can stop by.
But is it worth traveling 100 km or more, only for these handful of photo locations? I'm not sure. Because with a saver fare ticket across the country ticket you can quickly get to Berlin. Or Cologne. Or Düsseldorf. If you would like to take photos for collaborations or your online shop, you can also invest a little in the images. Because of course you can save a lot in post-processing. We have not edited all of these images from the post to say the real lighting conditions. But the better the lighting conditions, the less post-processing is possible.
If you still want to travel to the museum, you should inquire at the shopping center in advance whether the museum has not closed on the day. And maybe the stay in Wolfsburg can also be combined with other activities.