Read this in: German
The lovely Julia visited Mauritius. You can read here what she experienced.
Mauritius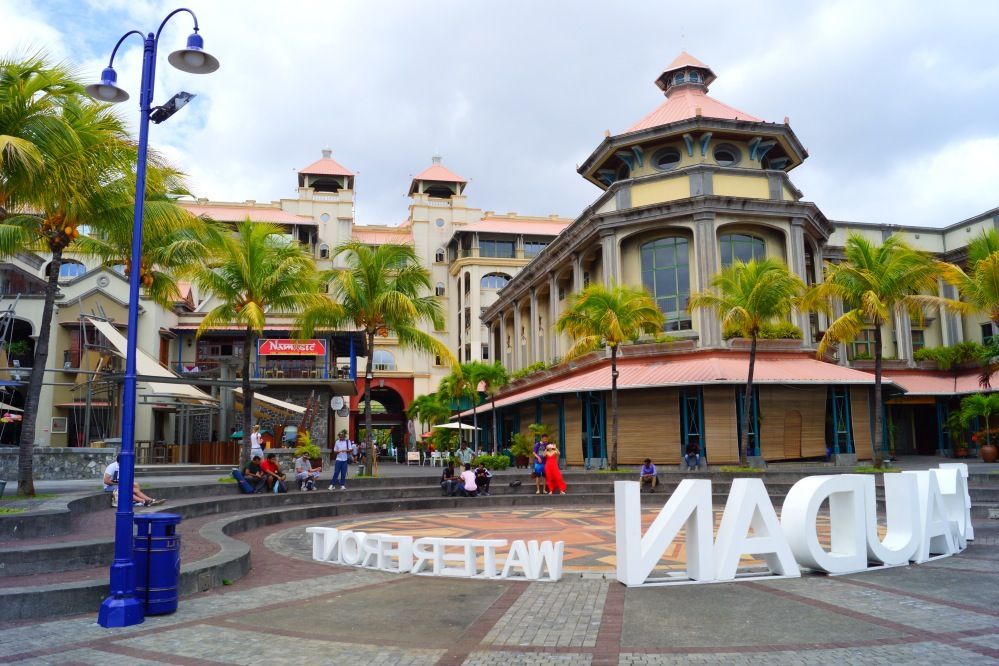 Mauritius is located eastern of Madagascar in the Indian Ocean, it is about 2,000 square kilometers big and has very much to offer. Different cultures, great weather, a huge flora and fauna. There is only one thing… the flight is exhausting. But it is really worth it. Usually there is a stop in Dubai, round about 10 to 13 hours flight from germany.
The language is Creole, it's a kind of simple French. In the touristic areas you can get along with english very well. It is more difficult if you're staying in the villages, the locals don't speak english too well, but there is always a way. If you want to rent a car, remember, there is left-hand traffic and the roads are pretty tight from time to time. Local drivers are a little rough, but traffic rules are easy to understand.
Back to us
Arrived at the hotel, things just thrown into our room, first thing to see: The beach! A Mauritius typical beach just 100 meters away from our hotel. Small waves landing on the beach, fantastic bright sand as far as you can see. Here and there you can see big rocks. This is due to the volcanic origin of Mauritius. The volcano crater can also be visited in the mountains of Mauritius. The sea… so blue, palm trees moving in the wind, small fishing boats moving gently on the water. You just should be careful with shells and corals, wear slippers while swimming and walking on the beach.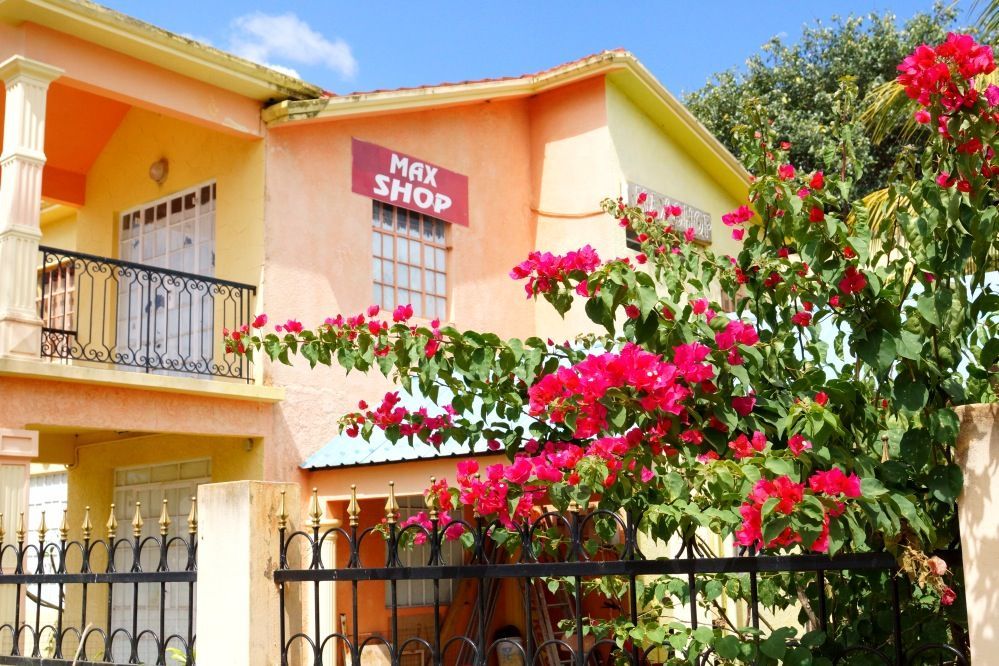 A first walk in the village was also impressive. You can hear exotic birds singing and you can also see them as many colorful dots in the trees. Sweet little lizards enjoying the sun on rocks or trees. Banana plats are growing here and there, colorful flowers and plants everywhere. Our village was located in the middle of many fields.
There is a lot to see at Mauritius. There is a big range of tours which you can book if you want to:
One example: The tour of the capital, Port Loius and the National Park Pamplemousses.
Port Louis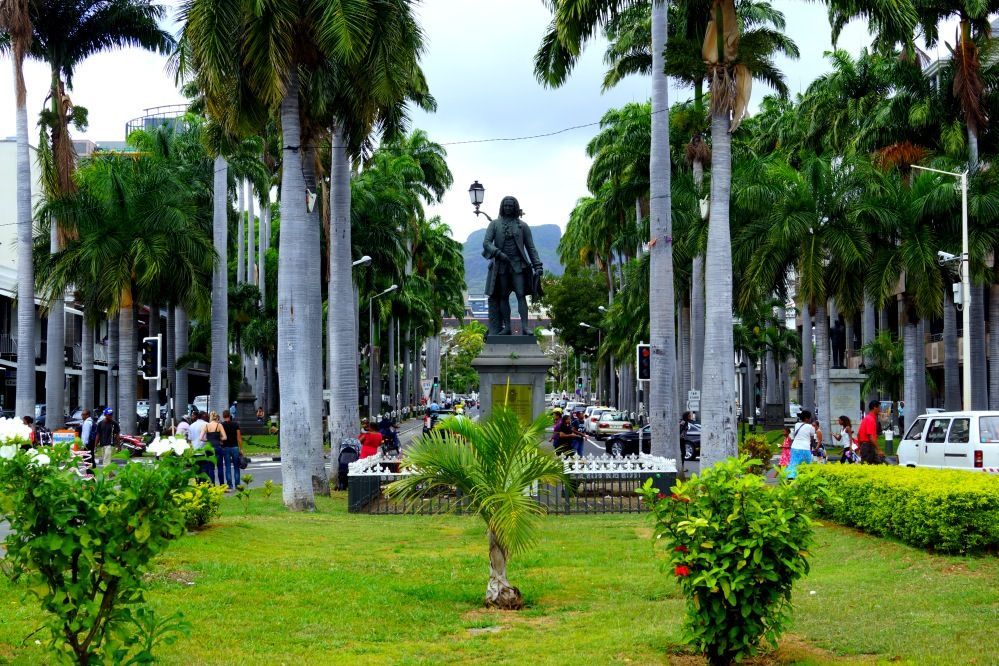 Port Louis is a 170.000 inhabitants large city. There are many tiny bars, restaurants and cafes around the harbour. The best cafe where you can get the best ice cream of Mauritius is located at Place du Caudan. By the way… in Mauritius you pay with Mauritius rupee. You can easily change euros, dollars or whatever to rupees directly at the Airport with your credit card or also at money changing points in the airport. 10 euros equals almost 400 rupees.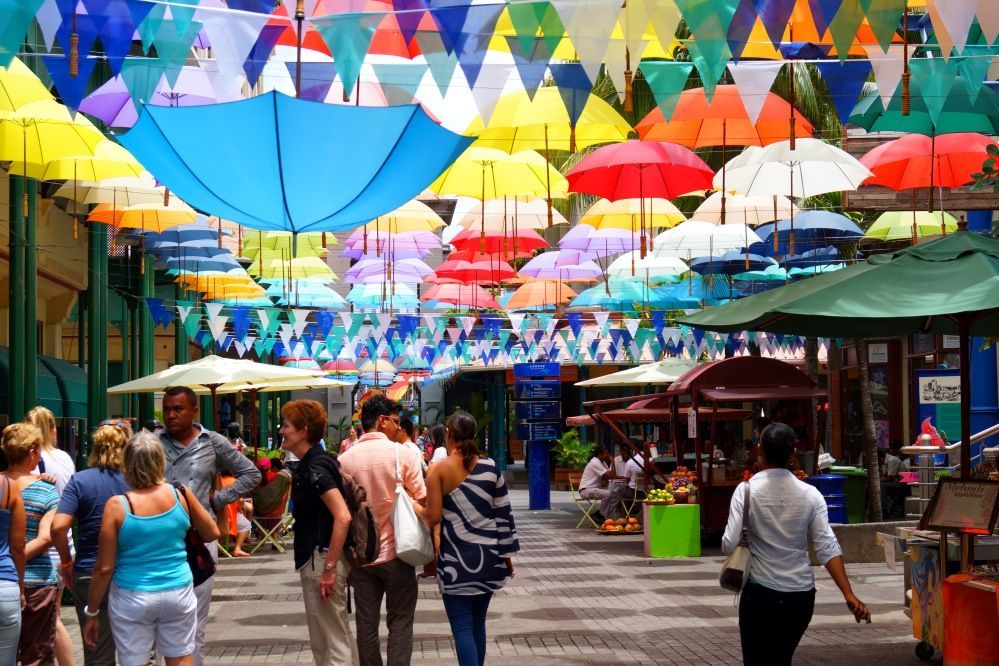 In Mauritius you should visit hindu temples, when you enter a temple you have to take off your shoes. It's great to see how people pursue their religion and it's just something completely different for us.
A great indian market is placed in Port Louis' middle. For cooking fans: There you can get awesome spices and herbs. The food is very indian, but very delicious. Curry meals in thousands of variations… saffron, pepper and cumin are typical. My favorite food was fish curry with rice or potatoes. A sad thing is, you should be careful with salad and unboiled meat. Unfortunately, our European stomachs are not used to tap water there. Therefore: no ice cubes in your drink, salad etc. Also brush your teeth with bottled water. Otherwise you can quickly bring something home with you which you don't wanna bring home.
What's also worth to visit is the botanical garden Pamplemousses in the northwest of the island. The garden is huge, it's so nice to see which plants are growing in this climate. I can't describe it you just should see it with your own eyes.
In the mountains the weather changes very often and quickly, sometimes it's 20 minutes rain and then sunshine again. Up here many monkeys call the mountains their home. You can see many and various bird species. If you are traveling in the mountains, there are several places where you can see waterfalls. Also natural phenomena such as the sept colours du terre, the seven colors of earth. This is a place in the mountains where metal rich soil has reached the surface by volcanoes.
Swimming with dolphins at the southwest coast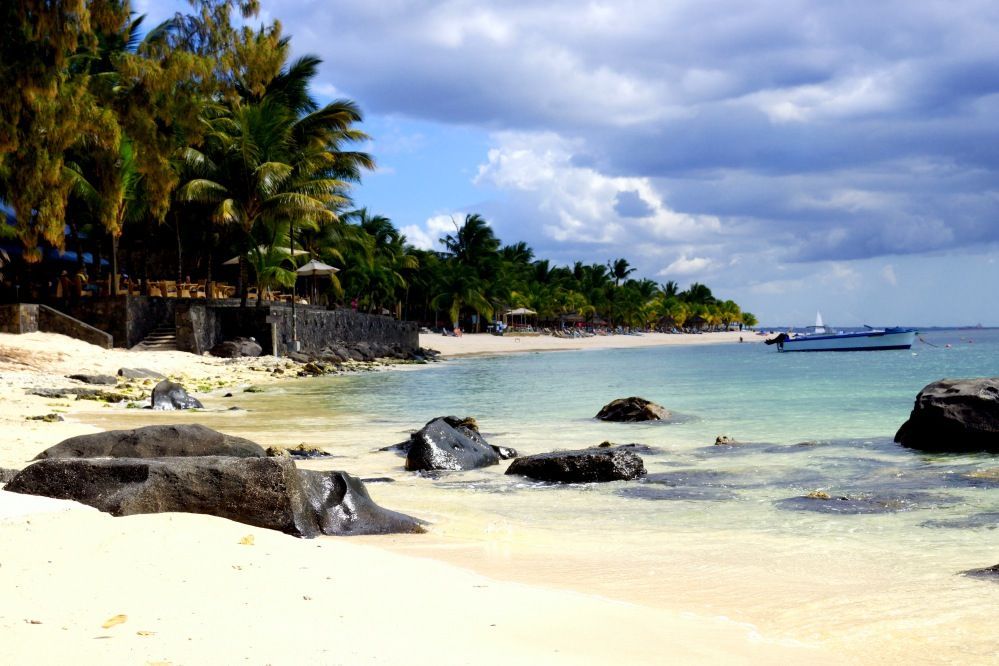 Dolphin's are at home in certain bays around Mauritius. You can book tours with boats which get you to the dolphin places, they also rent equipment for snorkeling. If you never saw dolphins in nature you really should do this trip, it's incredible. Stunning animals. The feeling when you get into the water an you're swimming with them is incredibly great. You can hear their noises… and suddenly there is a large school of about 80 animals under your body in 8 meters depth. That made me so happy. It was just awesome!
By the way: Also snorkeling is very nice to do here… However, I thought the corals would be more colorful.
Recommendation
A last recommendation is the Cap Malheureux in the north of the island, the place is beautiful, there is a cute little white church in the middle of a tiny place right in front of the blue sea.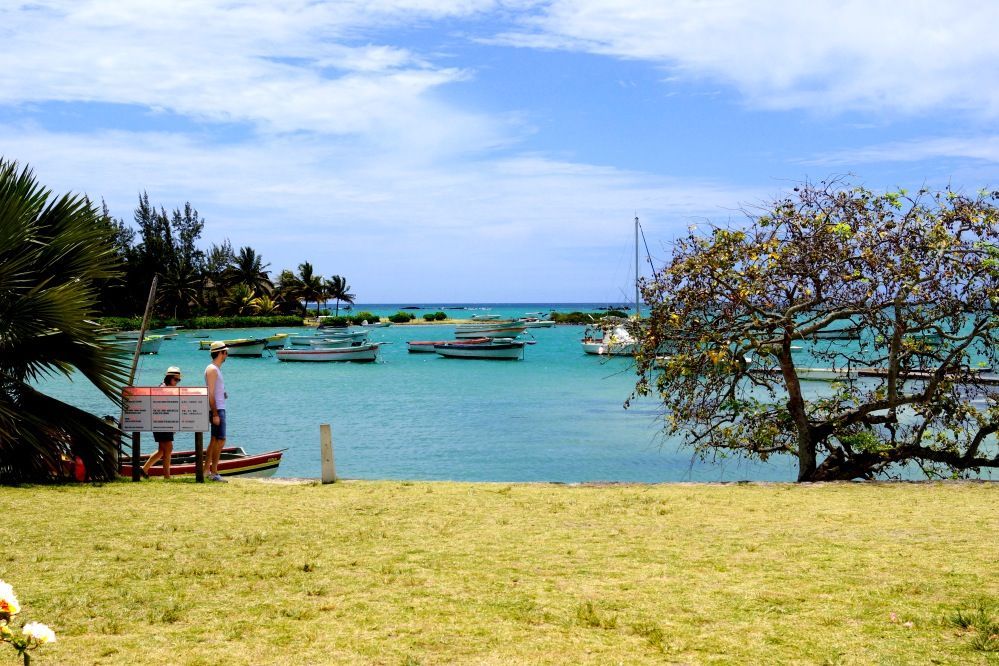 Conclusion
For people who love to explore… You're totally right here. Mauritius has mountains, volcanoes with forest vegetation. But even great bays and beaches to relax under palm trees maybe with a book to read. Indian and African cultures collide here but so peaceful. The animal and plant life is stunning. A trip to Mauritius is really worth it.
This is written by Julia. All photos and videos belong to her.