Read this in: German
Paris Fashion and Insider Travel Tips from Experts
When you travel you see different places but you also see different people. Every city and every nation has his own style. This year I had the invitation to different Couture Shows in Paris for the Fashion Show. Sadly I couldn't make it but maybe in July.
Nevertheless I picked out three Couture Designer from the Fashion week in Paris and I have asked some great travel bloggers to tell us their secret insider tip for Paris. As we all know Paris is kind of touristic. 😉
Do you want to know where the fashion staff of LV or Hermes goes out for dinner?
Do you know how to safe time if you plan to visit the Tour Eiffel (Eiffel Tower)?

Paris
L'amour, la mode and conseils. Paris is known in every part of the world to be "the" city of lovers. But it's also know for the excellent fashion.
When spring comes to Paris the humblest mortal alive must feel that he dwells in paradise. -Henry Miller
Fashion
Antonio Ortega
Spring/Summer Couture Collection
"My vision of couture is in constant evolution."
Antonio Ortega was born in Mexico. He started already at 8 years with his "designs". 2001 he came to Paris. He traveled the fashion cities, learned, studied a lot and then his dreams came true. He has found his position in the world of Haute Couture in Paris. What kind of clothes does he design? "Clothes that make a woman feel free and at her best."
Patuna
Patuna is original native of Georgia. Patuna spent her childhood studying and performing ballet and other artistic classes. She went through lots of studies and earned many degrees.  She loves glamorous and elegant looks. She is the owner and director of Patuna Fashion House.
DIDIT HEDIPRASETYO
Received Silver Thimble Award in 2006 and Bachelor of Fine Arts degree in Fashion Design at 2007. Didit is an Indonesian-Paris-based fashion designer. He is known for his lightness and sophistication designs. In 2012 he even collaborated with the exklusive BMW Individual factory for a special edition of BMW 7 Series. BMW Individual 7 Series by Didit Hediprasetyo was limited to 5 units.
In an Interview he said once about his ideal woman: "She might be wearing couture going for a coffee with a friend or going to the beach wearing a simple tank top and short."
Travel Tips
But what would be Paris without some really cool Insider Tips. I already said – I asked some great travel bloggers to tell us their secret places.
Secret Restaurant
"Everyone knows the famous La Madeleine church in the 8th arrondissement. It's located just a short stroll from the luxury Rue Saint-Honore where you'll find all of the most expensive boutique shops, as well as all of the most fashionable Parisian women! Not many people know that there's a secret restaurant located underneath La Madeleine! The restaurant requires a membership card (around 5 euros to join) and once you're a member you can dine there as much as you'd like. The food is simple, but tasty, and the ambiance is pretty unique. You're dining underground, underneath one of the most famous churches in the city, surrounded by Parisian locals who are all on the their lunch breaks from the fabulous boutiques they work at (like Louis Vuitton, Hermes and Chanel!). You never know who you'll see here during fashion week…." Kelly Mazur from kellyellamaz.com
Culture Tips
"Being a culture buff, I was very excited to visit Paris myself.I knew I would see at least 4 or 5 museums and would be wandering around a lot. So, I bought a 4 day museum pass for about 56 euros or so, and also got a bunch of 10 transport tickets.This was after detailed calculations of how much I would spend individually and comparing the Paris Pass and Museum Pass. It was really worth it! You can really spend hours inside the Louvre because it's that huge!My other favourite monuments were the Versailles Palace, the Notre Dame (though the steep stairs leading up to the gargoyles might be a bit of a problem if you are claustrophobic or scared), the Catacombs, the Alexander Bridge and just enjoyed walking around the city. Do keep in mind that the queues for many of the museums/monuments are huge and you might have to spend an hour or more waiting! So, if you are visiting the Catacombs, be there early morning or later in the evening." Menorca from Europediaries.com.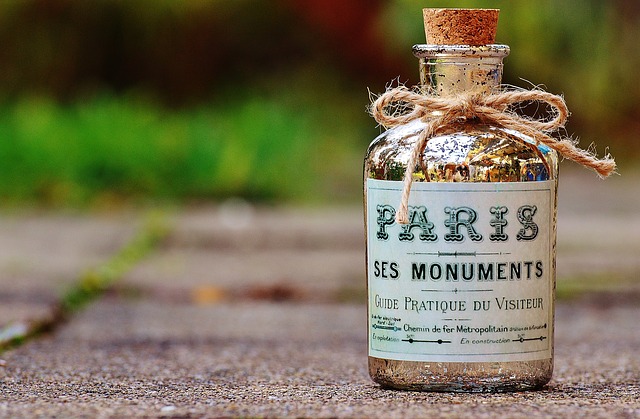 "Any trip to Paris can be considered incomplete without visiting the Catacombs. The 2 Kilometer long labyrinth of sculls & bones 20 meters below the heart of Paris really has to be seen in person to get the full effect (obviously).  Eerily fascinating and well worth the wait!
Insider tip: Show up at 8am. This way you will only have to wait 2 hour until the Catacombs open to get in. Show up any later and you will likely have a 3-5 hour wait. We were the 1st people in line on a Tuesday (mid July), 5 minutes after we got there the line was a good 200 people long." Amanda from travellust.co 
———-
"The only way to save yourself some serious queuing time for the Eiffel Tower is to pre-book your tickets online. Be careful as there are two options for tickets, one will only get you to the 2nd floor but the other is all the way up to the summit. These are times tickets so you must be at the elevator within 30 minutes of your stated time.
You can print your tickets or show your bar code on your smart phone. Tickets are €17 for adults, €14.50 12-24yrs, €10 4-11yrs & free for under 4's. I'd highly recommend having lunch at Le 58 tour Eiffel, the restaurant on the 1st floor. It's surprisingly inexpensive; we paid €25pp for lunch & €27 for a bottle of wine, well worth it for the experience and the stunning views of Paris. " Corrina from  cherrysuedointhedo.com
I like Frenchmen very much, because even when they insult you they do it so nicely. -Josephine Baker